These Cheesy Oven Fried Keto Chicken Nuggets are made without grains, low carb, nut free, and baked not fried, served with a zesty, creamy Roasted Red Pepper Sauce!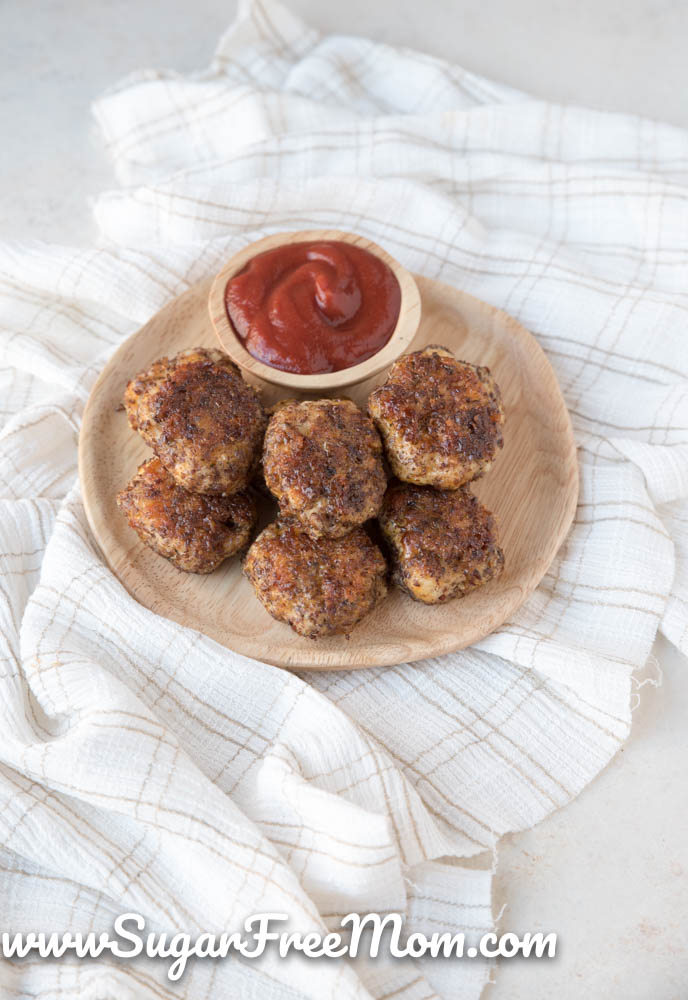 Oven Fried Chicken Nuggets
Oven fried is basically the same as baked, but doesn't it sound much better? When you don't want the hassle of frying, you bake, but you still can get the same effect in your oven and less mess as well. These delicious oven fried keto chicken nuggets will make even your kids think that you went through the drive-through!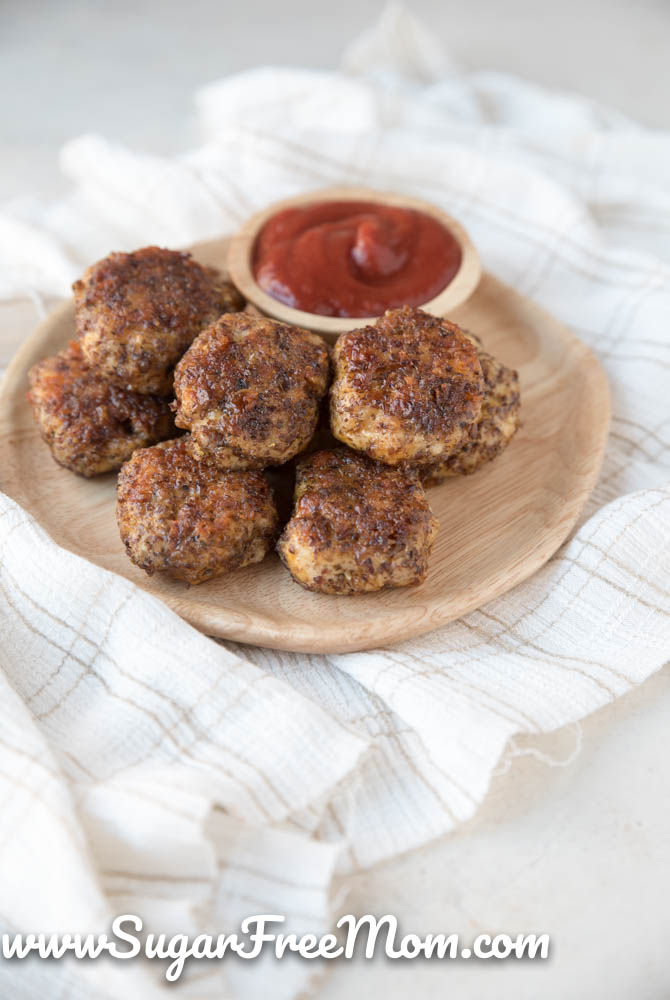 How to Make Keto Chicken Nuggets
Making a healthier, low carb chicken nugget that will pass the inspection of children is a hard task in and of itself. Using swaps for the traditional flour and/or nut flours that many keto chefs use is also another challenging accommodation to be made. My youngest son has a tree nut and peanut allergy so using almond flour is completely out of the question. This often gets me into a very creative mode when I'm working on a recipe that requires a delicious coating, especially a kid friendly one! Ground flaxseed in combination with grated parmesan and spices and we had magic happen! The kids were impressed and to be honest, so was I! They loved these nuggets!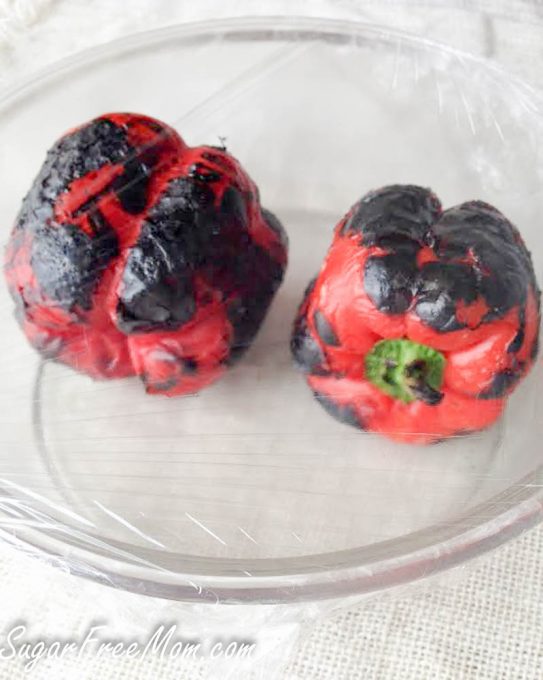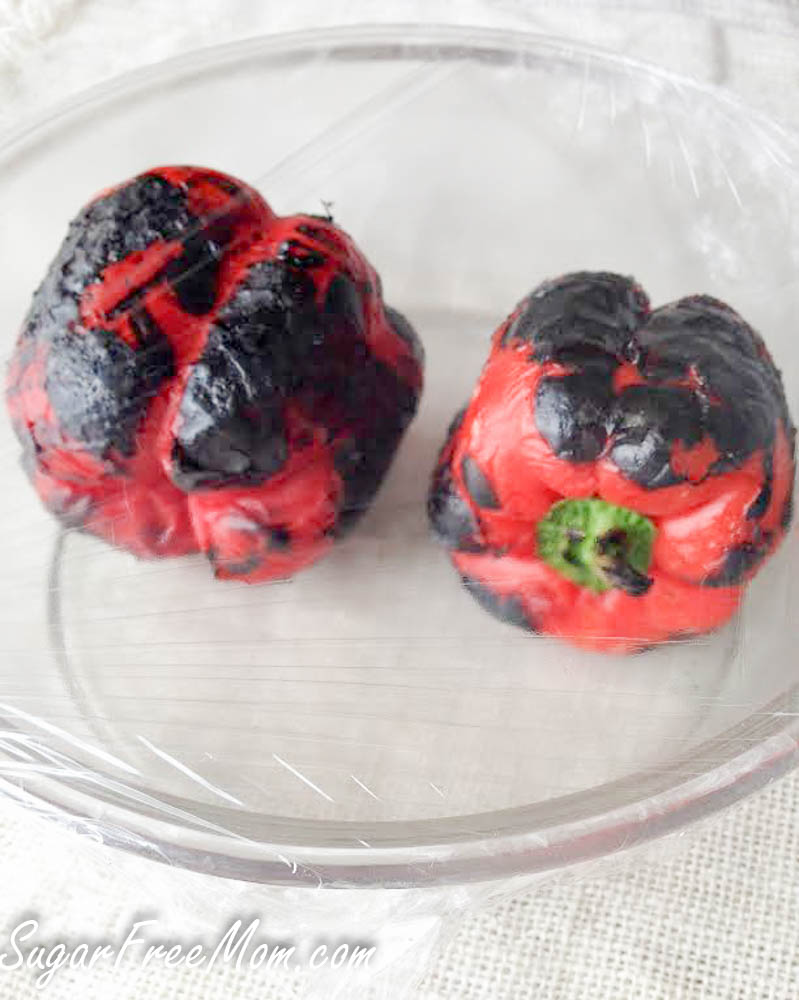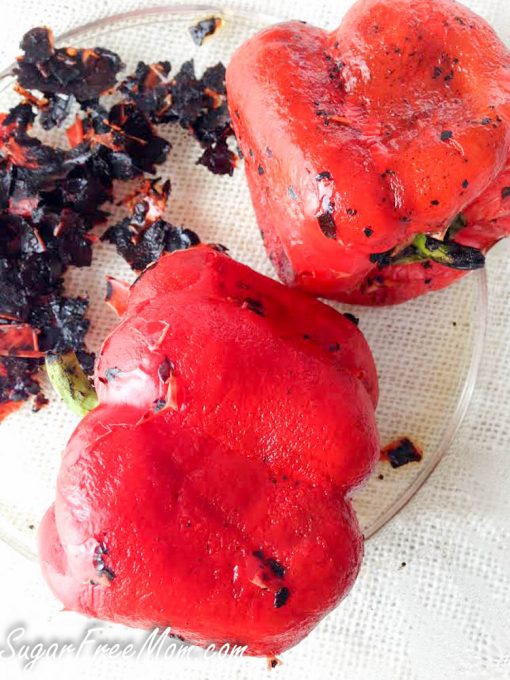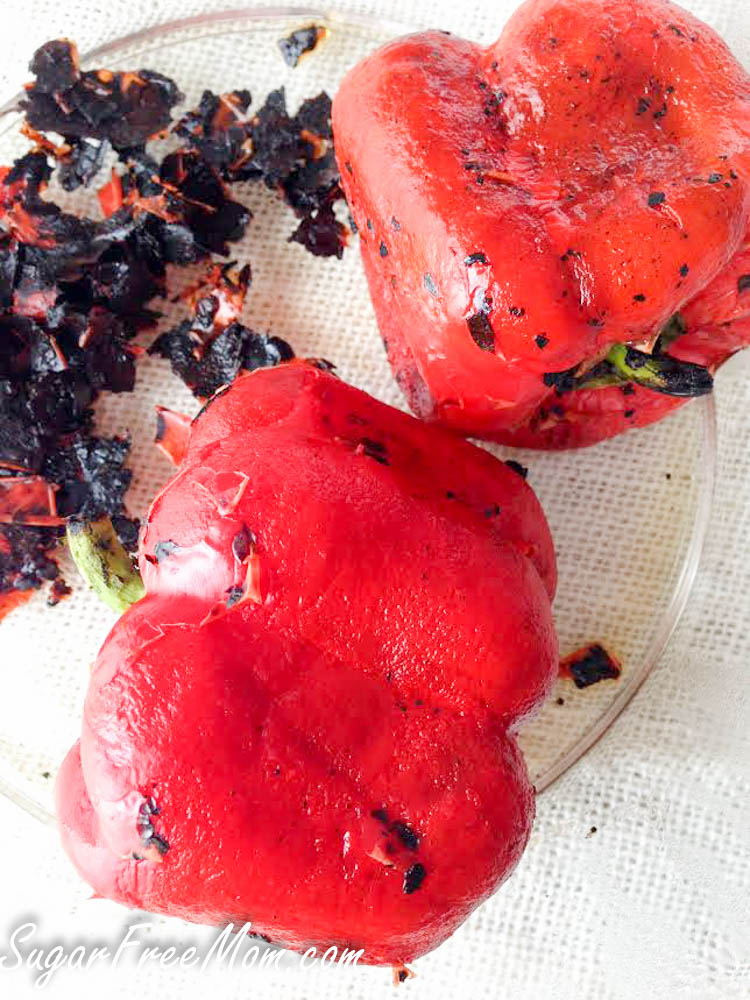 Although I have no training from a Culinary school I do come from a home of talented cooks. What has inspired me most is watching cooking shows like Rachel Ray, Nigella, and even The Pioneer Woman ( a homeschooling momma like me!) who also had no formal training, yet are quite successful. My plan is to one day go back to school for a degree in Culinary & Nutrition at Johnson & Whales in my hometown of RI. But until then I will continue to be inspired by others who have gone before me that have paved the way and the reputation for all home cooks.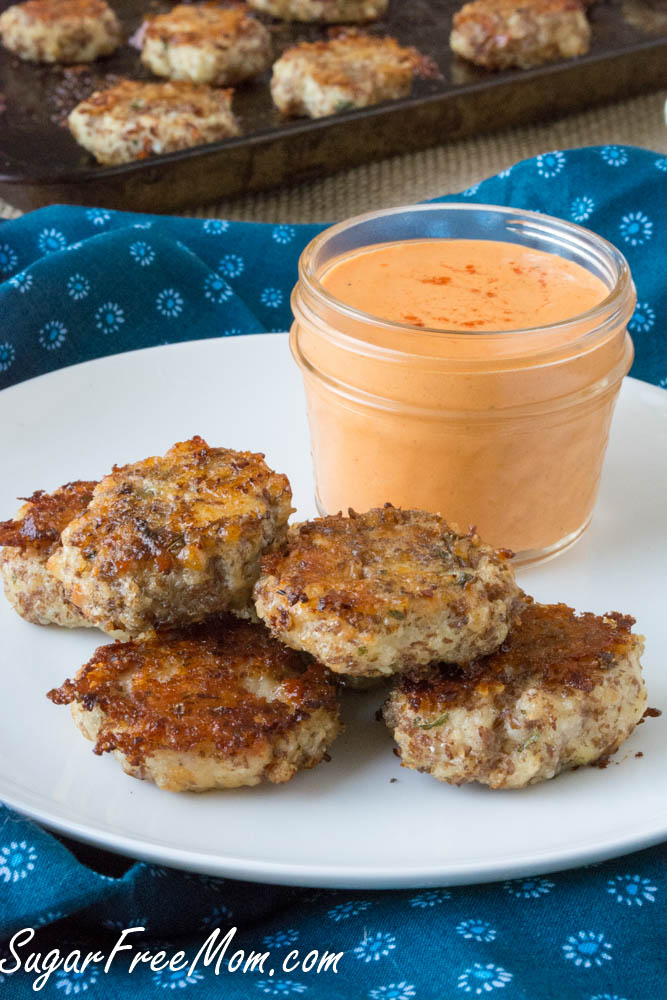 Tools to Make Keto Chicken Nuggets
Food Processor- My Cuisinart food processor has been a staple in my keto kitchen for years, and even before I was keto, I used it regularly. This is the easiest and quickest way to get the chicken ground up fast and smooth. The goal is a nice texture, exactly what the kids know and love about fast food nuggets! You can make it happen at home with a good food processor.
Baking Sheet Pans- I love the handles on these Rachel Ray sheet pans! Multiple sizes for all your baking and cooking needs!
Cookie Scooper- You don't need these to make the perfect sized chicken nugget, but they do make them nice and uniform so the kids will have no idea!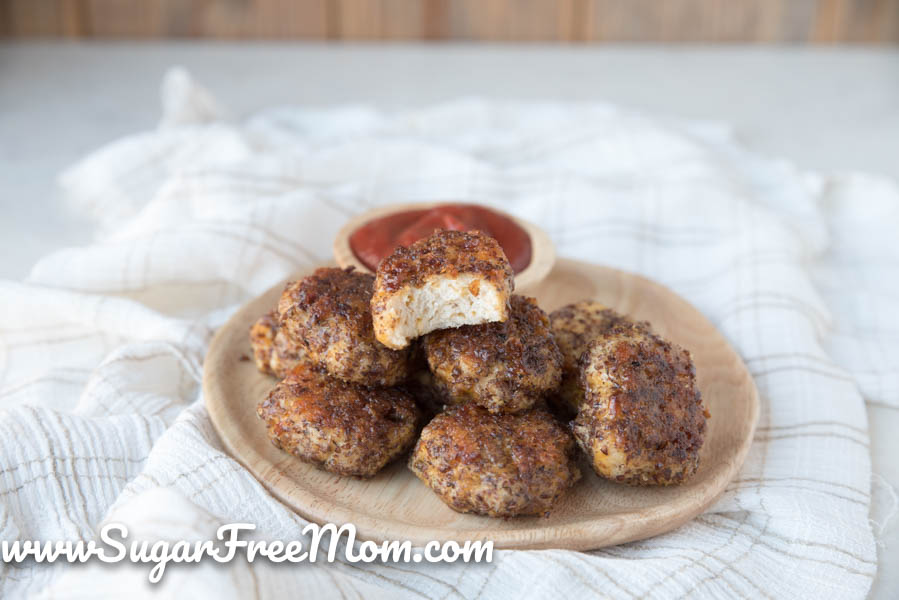 Meal Plan Membership
Our membership is simple. You can subscribe for a month to try it out or you can subscribe for a yearly membership. Each Friday you will get a meal plan that comes to your email. You'll have that early in order to go food shopping before the meal plan begins on Sunday. You will be able to view and print the meal plan and the shopping list. If you don't like a meal, simply delete it and swap it with another meal you like. The shopping list will automatically adjust. It's the best software available out there for a customizable menu plan. Not many other low carb or keto meal plans allow you the option to remove, add, start with a blank menu and create your own if you so wish.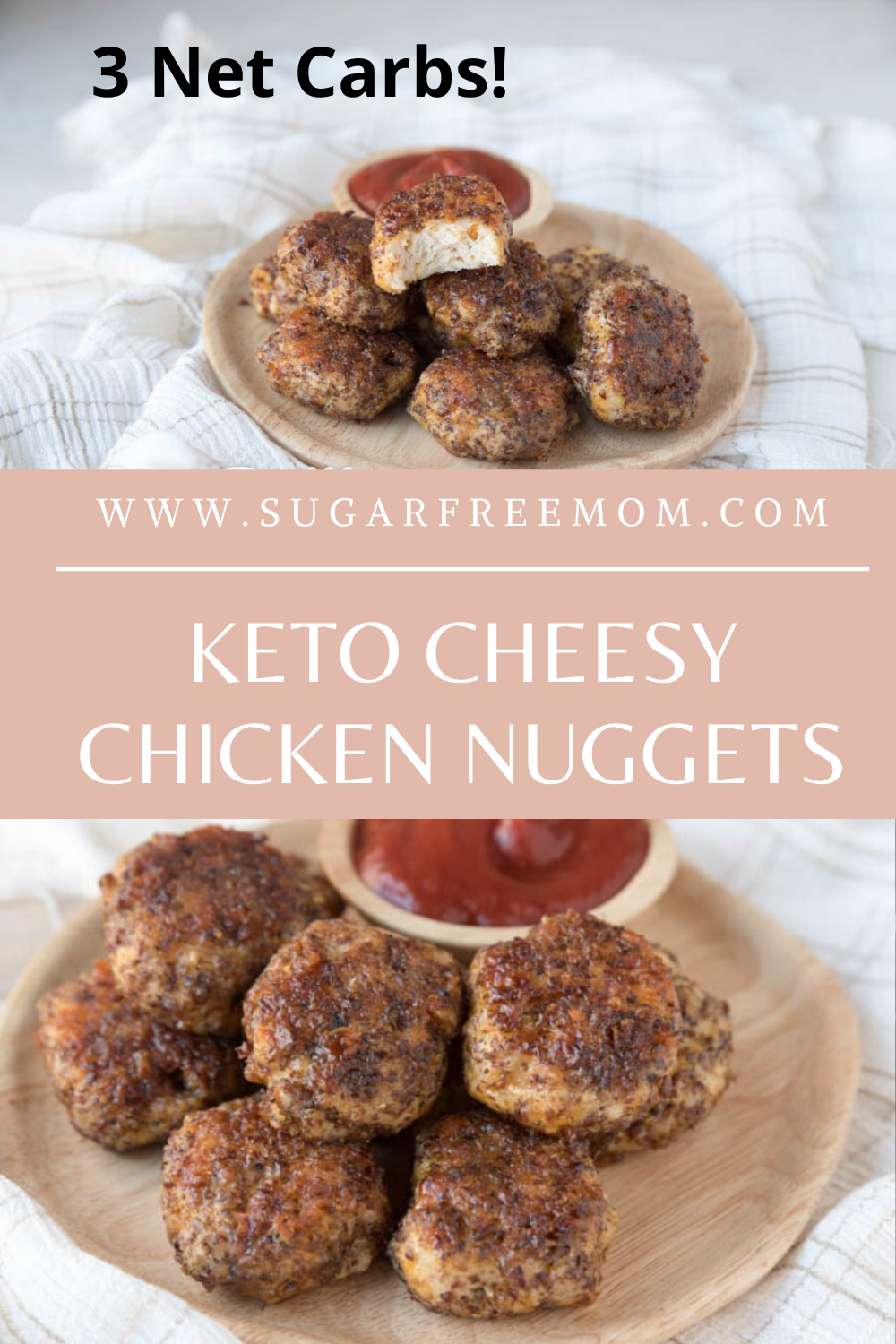 Right now our meal plan membership is 25% OFF!! Use Coupon Code NY2020 at Check Out! Learn More here!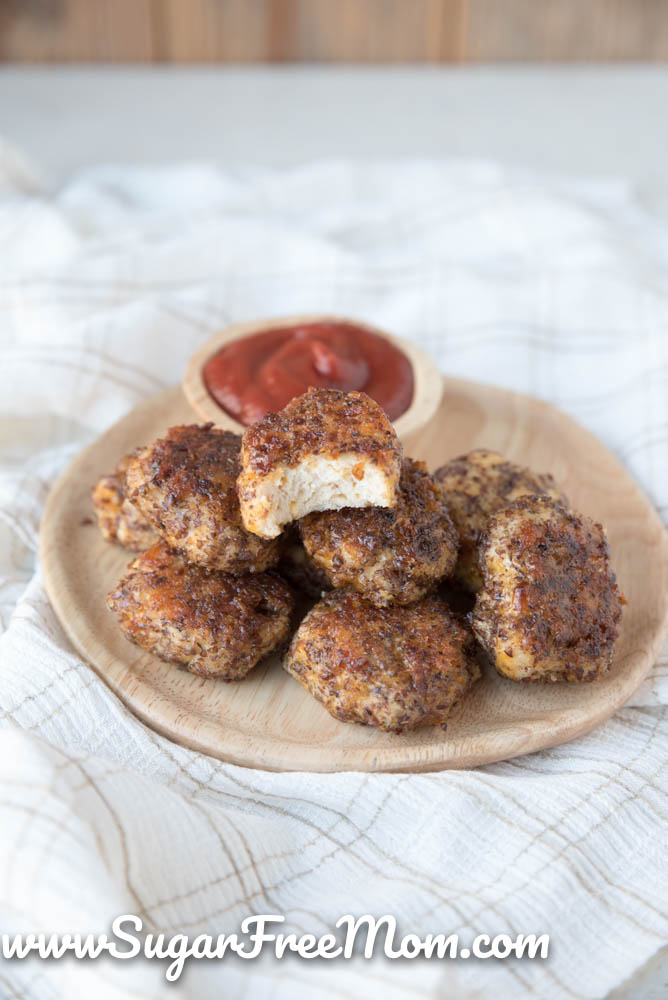 Oven Fried Keto Chicken Nuggets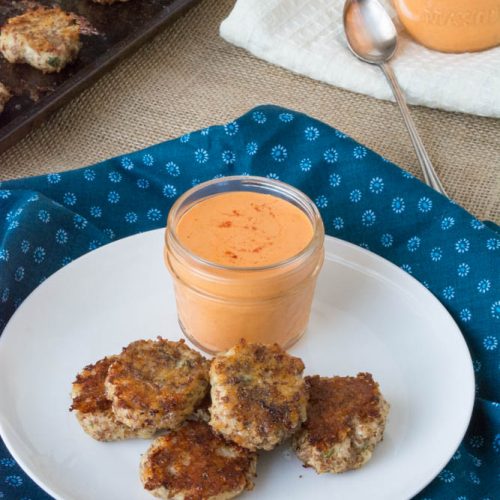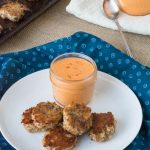 Print
Keto Cheesy Chicken Nuggets with Creamy Roasted Red Pepper Sauce
Servings
8
servings @ 6 nuggets and 2 tablespoon sauce
Ingredients
2.5

pound

chicken breast

1

teaspoon

garlic powder

1

teaspoon

onion powder

½

teaspoon

garlic salt

¼

teaspoon

pepper

¼

teaspoon

cayenne pepper

2

cups

Cheddar cheese

shredded

½

cup

ground flaxseed

½

cup

grated Parmesan cheese

½

teaspoon

salt

2

teaspoons

dried parsley
Creamy Roasted Red Pepper Sauce
Instructions
Place your chicken breasts, garlic powder, onion powder, garlic salt, pepper and cayenne into a food processor and pulse until the meat is ground well.

Transfer the chicken to a large bowl and stir in the cheese. Set aside.

Grease a baking sheet.

Preheat oven to 425 degrees.

In a shallow bowl combine the flaxseed, Parmesan, salt and parsley.

Form a tablespoon size ball of the chicken mixture, it will be sticky.

Drop it into the flax and Parm mixture.

Roll it around to coat it all over and flatten it to form an oval shape.

Continue with the rest and place onto the baking pan. Should make 48 nuggets.

Bake nuggets for 15 minutes then flip them over and bake another 10 minutes.
Creamy Roasted Red Pepper sauce
Place the peppers on a gas grill on medium high heat. Once one side gets blackened turn to another side until it's all charred.

Place peppers in a large bowl and cover with plastic wrap for about 15-20 minutes.

Once cooled, scrape off the skin and stem and seeds and place into a blender with the rest of the ingredients.

Keep refrigerated until ready to serve with nuggets.
Notes
Net Carbs: 3g
This recipe was first published in February 2015 and updated with video in December 2019.
Nutrition
Serving:
1
serving (6 nuggets, 2 tablespoon sauce)
|
Calories:
531
kcal
|
Carbohydrates:
5
g
|
Protein:
42
g
|
Fat:
39
g
|
Saturated Fat:
11
g
|
Cholesterol:
148
mg
|
Sodium:
916
mg
|
Potassium:
633
mg
|
Fiber:
2
g
|
Sugar:
2
g
|
Vitamin A:
1460
IU
|
Vitamin C:
40
mg
|
Calcium:
282
mg
|
Iron:
1
mg