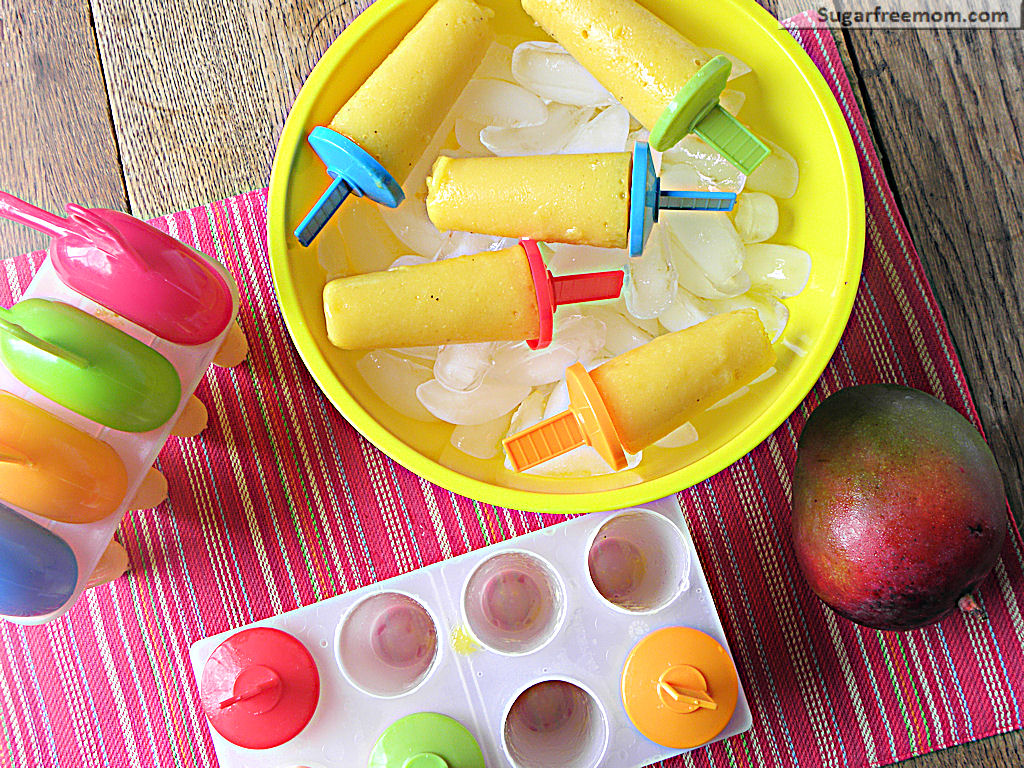 Frozen Popsicles are a kids favorite treat in the summer...well maybe second favorite to ice cream that is!
Have you run into the grocery store to get a quick forgotten item and unfortunately have to go to the freezer section with your kiddies? Inevitably they find the best looking, most colorful box of frozen Popsicles on a stick and they always beg for them.
I rarely give in because most of the most decorative looking pops are full of sugar or artificial sweeteners. I'd rather make my own and its cheaper too!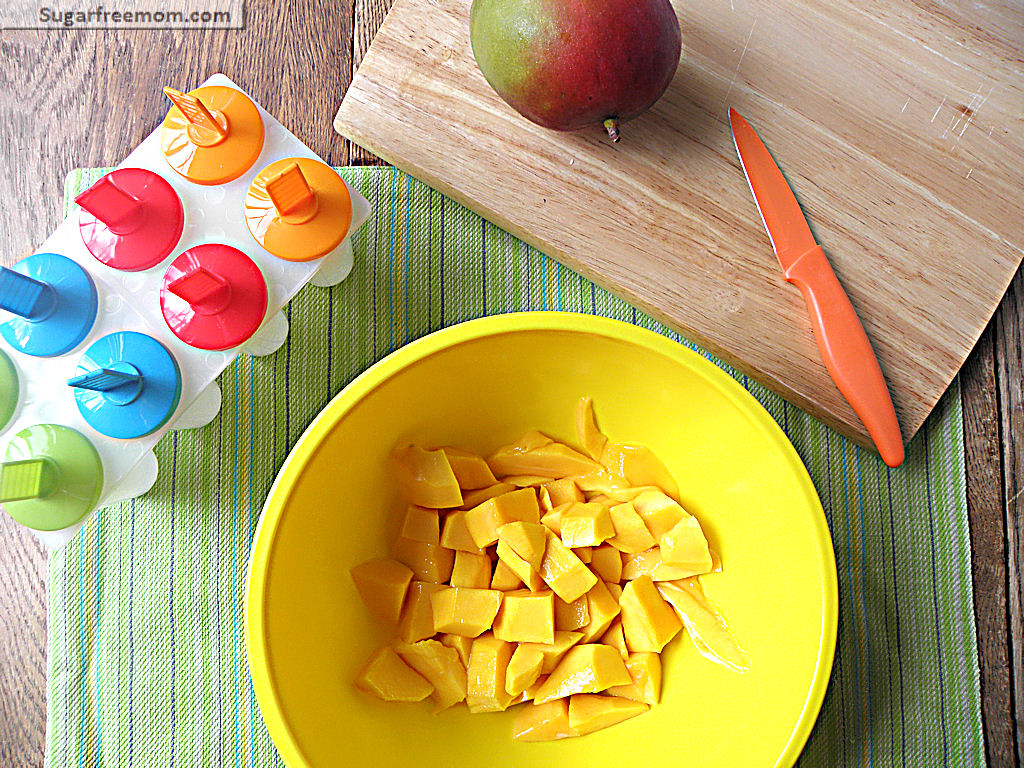 You just need a ripe mango, ripe bananas and some orange juice!!! 3 ingredients and a good mold of course. 🙂
We recently went to an ice cream shop that had healthier options and I was able to enjoy an Orange Mango Smoothie with just those 3 ingredients! Nothing added to it. So instead of a smoothie I duplicated it for my kids. They have declared these to be the best frozen pops EVER!!
Happy Mom Dance happened when they said that!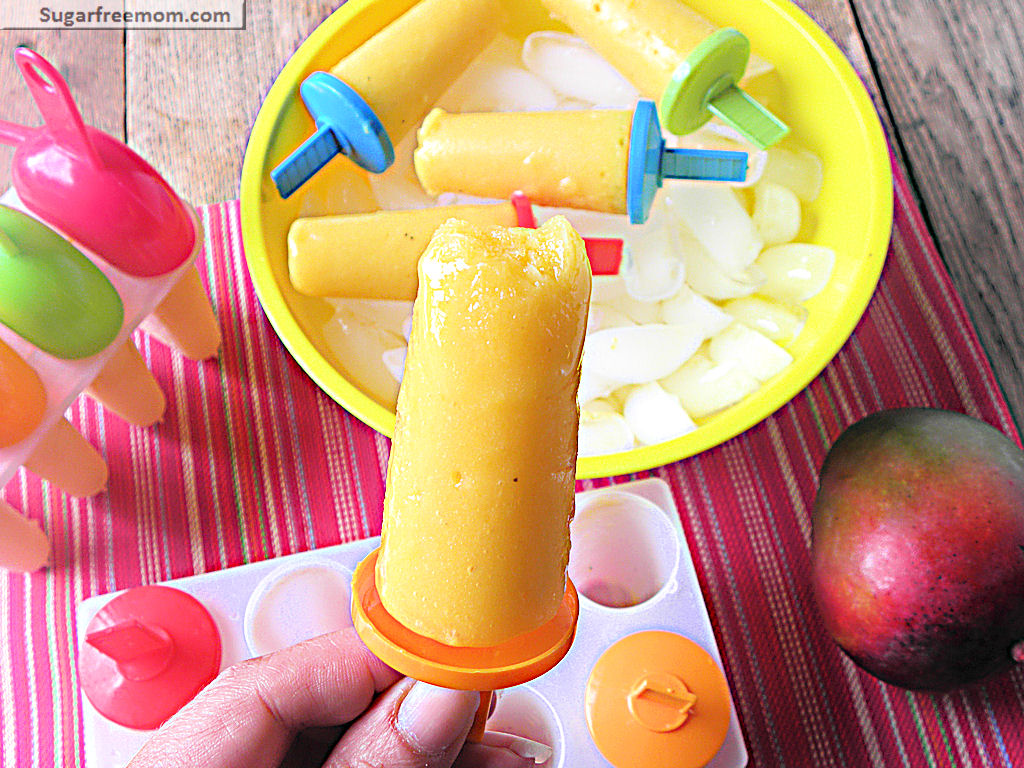 Orange Mango Popsicles [No Sugar Added]
[sc:Ziplist]
Ingredients
Directions
Mix all ingredients in blender until smooth. Taste and see if you need to add stevia. Pour into Popsicle molds and freeze.
Makes about 4 cups after blending.
Servings: 12* Calories per serving: 49* Fat: 0* Fiber: 1g* Carbs: 13g* Protein: 1g* Points+: 1*