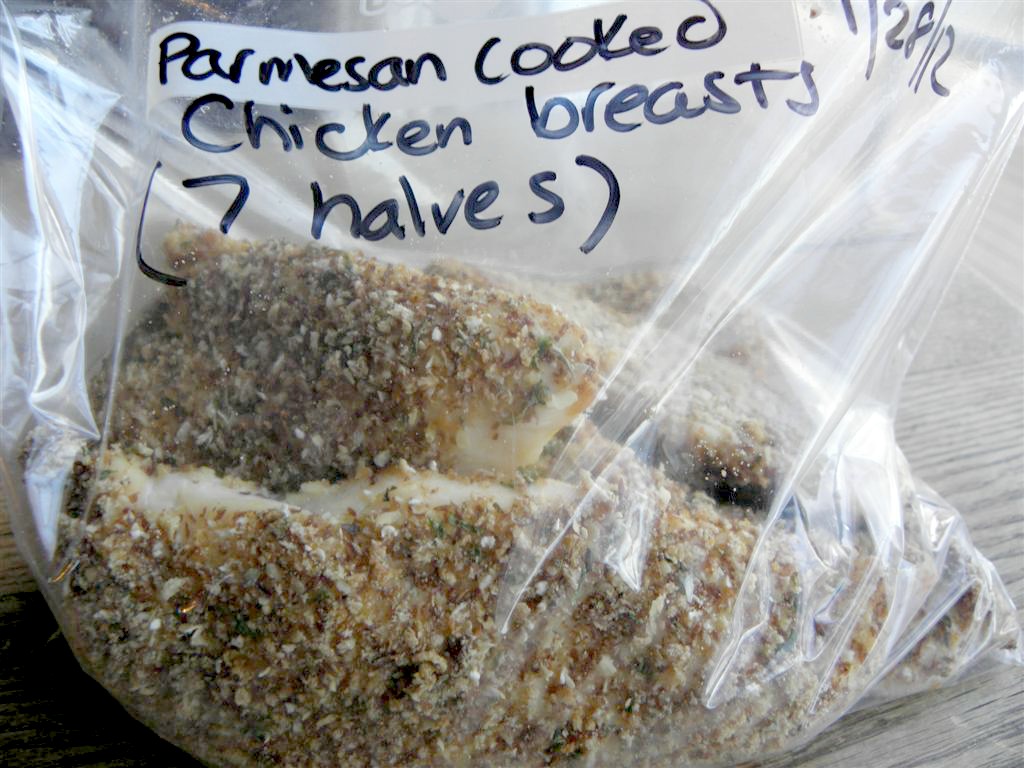 Freezer cooking can seem pretty daunting if you've not ever tried to do it. I never thought I had the time to be honest. But it truly is as simple as just getting a large portion of meat cooked so you have something you can easily make a meal with in a lot less time. Always helpful on busy week nights with children who have activities!
This recipe came to be because I had recently cooked a large portion of chicken breasts and made them into burritos and froze them for lunches. But I felt like a change and what inspired me was Tammy from Skinny Mom's Kitchen. She always motivates me to want to freezer cook. I saw her share about preparing breaded chicken breasts to freeze. I decided to try my recipe for Healthy Baked Chicken Fingers only I would keep them as breasts and not tenders as I had done before. Having the breasts whole would allow me to either cut them up for a salad, use them in tortillas which my kids love, or just bake them for chicken Parmesan.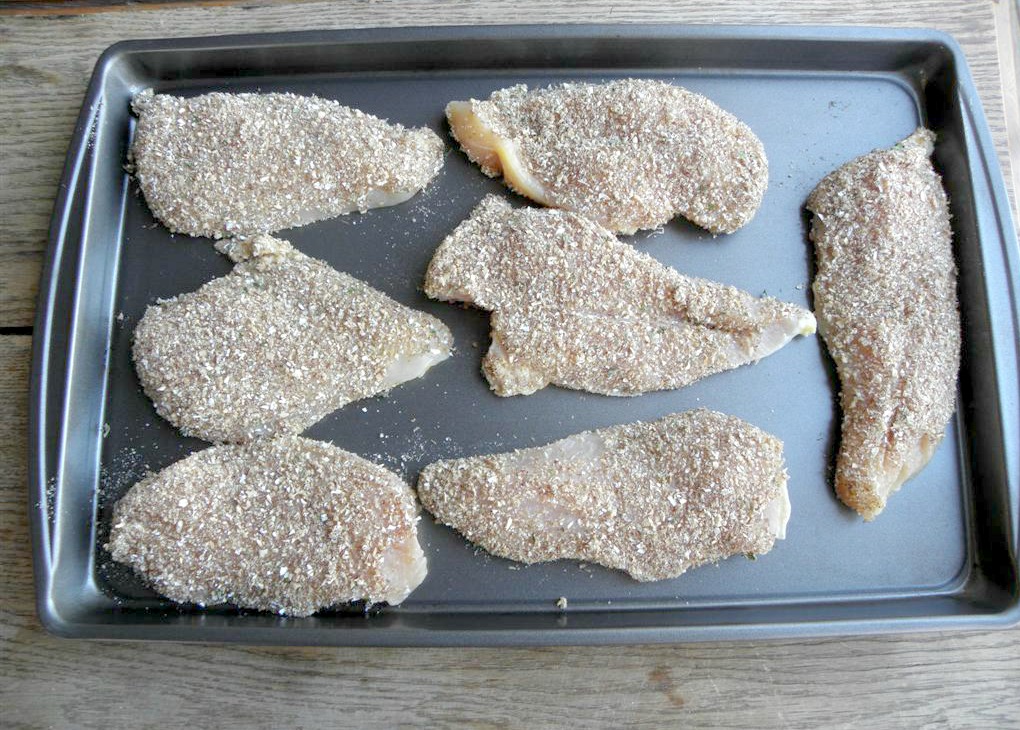 Additional Notes:
If you use whole wheat bread crumbs with seasonings you can omit the spices.
I had 5 whole breasts that weighed 7.5-8 oz each. I cut them in half , each weighing 3.5 oz -4 oz.
If you don't have flax seed, replace the amount with additional bread crumbs.
Please note that substitutions will change nutritional info.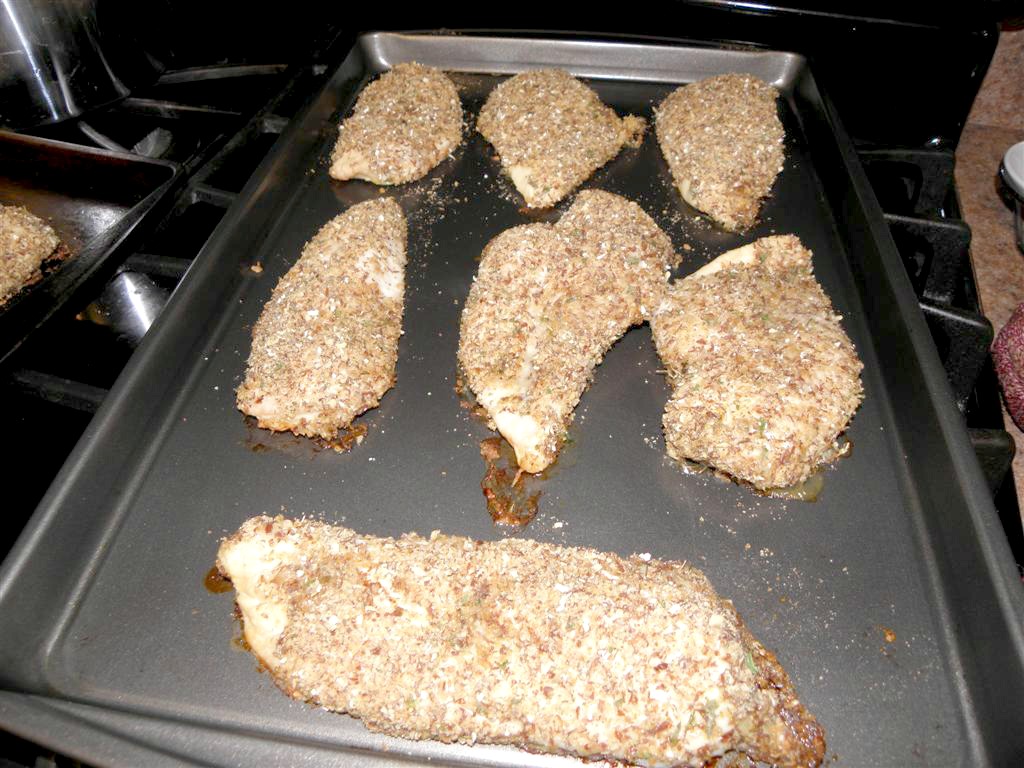 Parmesan Crusted Freezer-Friendly Baked Chicken Breasts
Author:
Prep time:
Cook time:
Total time:
Ingredients
4 lbs. chicken breasts, skinless and sliced in half
½ c. flaxseed meal
½ c. Parmesan cheese, grated
½ c. gluten free bread crumbs
2 tsp. salt
2 tsp. pepper
½ tbsp. parsley
½ tbsp. oregano
½ tbsp. garlic powder
3 eggs
½ c. lemon juice
Instructions
Whisk the eggs and lemon juice in a bowl.
Mix the dry ingredients together in another bowl.
Preheat oven to 350 degrees.
Line a baking sheet with parchment paper or use a good nonstick baking pan.
Dip each breast in the egg mixture then in the dry mixture and lay on the baking sheet. Do not overlap chicken.
Bake for 30 minutes until golden brown. If you want them crispier you can try broiling them for 5 minutes.
Let them cool on the baking sheet and once cool place them in a labeled Ziploc freezer bag, don't forget to write the date!
To reheat, thaw them the night before you'd like to use them and bake at 350 degrees until heated through.
Serving size:
4 ounces
Calories:
247
Fat:
9g
Carbohydrates:
10g
Fiber:
4g
Protein:
33g