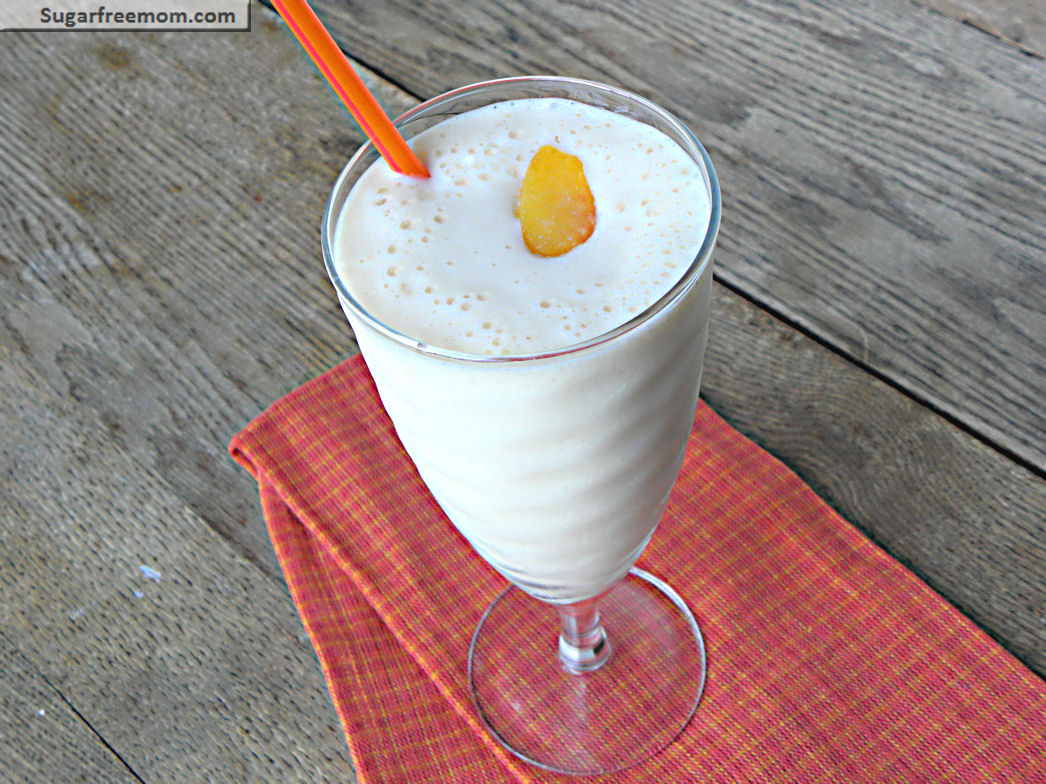 When a smoothie works, it just does! No fussing, you know its delicious every time so why change it right?
That's what I thought the first time I made my Low Fat Blueberry protein Smoothie! In fact I'm addicted to making it at least once a day, but I had run out of frozen blueberries so I tried frozen peaches, slightly increased the amount to get that really peachy flavor and it worked fabulously! I've used mixed berries, but I don't care for the seed-y-ness from them. I've also used fresh fruit as opposed to frozen but it simply wasn't as good because it wasn't super cold. You would need to add ice and that dilutes the flavor. So opt for frozen and be transported to an island sipping your smoothie on a beach.
seriously it.is.that.good. 🙂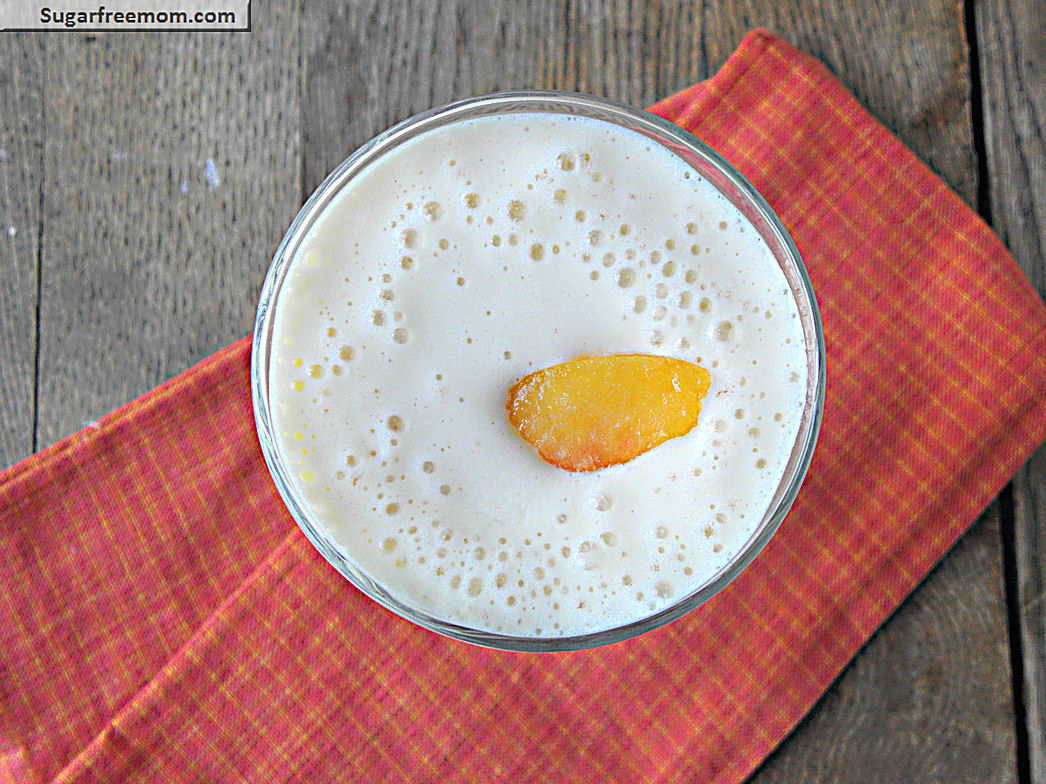 Creamy, filling, smooth, luscious and filled with a natural protein! Now I am not saying that protein powder is bad, since I add it to many recipes myself. But its nice not to use it for every smoothie and get some natural protein instead.
Notes On Substitutions
You can use any yogurt you like to replace the Greek nonfat I used here.
You can use fresh peaches but may need to add ice to the recipe for a nice cold smoothie.
You can substitute stevia for any sweetener of your choice, just add a little, taste and adjust to your liking.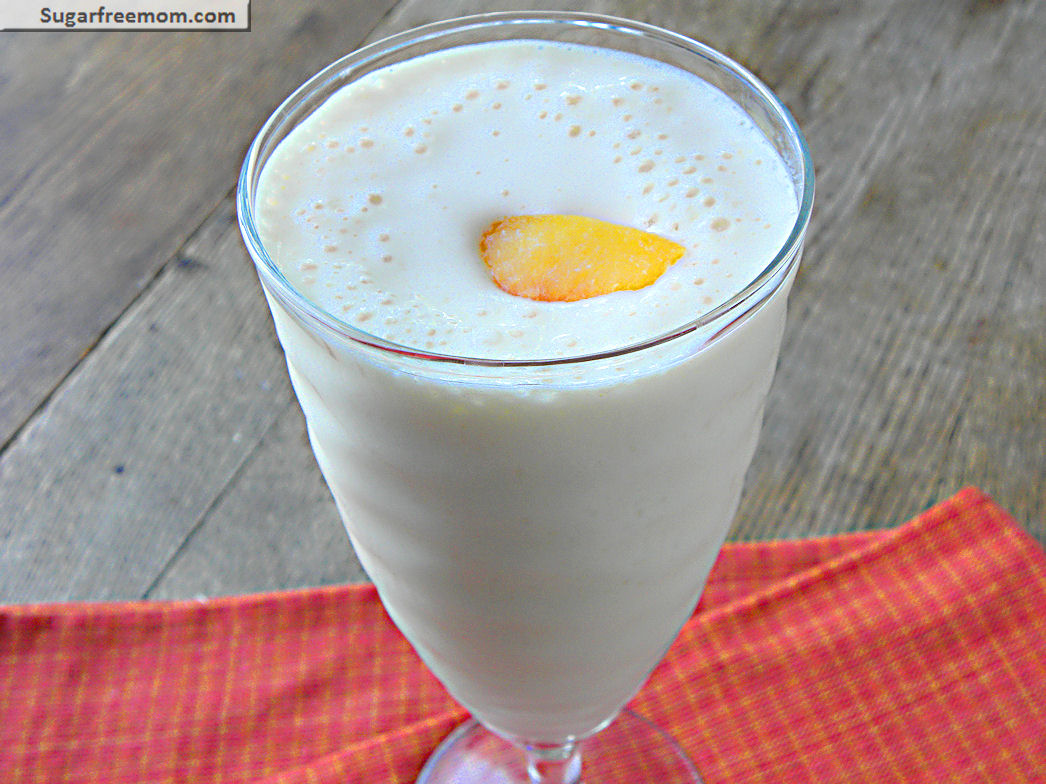 Low Fat Peach Protein Smoothie: No Sugar Added
[sc:Ziplist]
Ingredients
½ cup Greek yogurt, plain, nonfat
½ cup 100% Pasteurized Liquid Egg Whites*
¼ cup unsweetened almond milk
1 cup frozen peaches
2 droppers full liquid vanilla stevia
* If you are concerned about using raw egg whites, please read this post to ease your concerns.
Directions
Blend in your blender until smooth. Frozen peaches are best so you won't need to add any ice and dilute the smoothie.
Nutrition Info
Servings: 1* Calories: 192* Fat: 1g* Cholesterol: 0mg* Sodium: 244mg* Carbs: 21g* Fiber: 3g* Sugars: 18g* Protein: 26g*
Weight Watchers Builder online: {The amount of almond milk used is no points as well as the peaches} Points+: 2*
Other smoothies you might like: