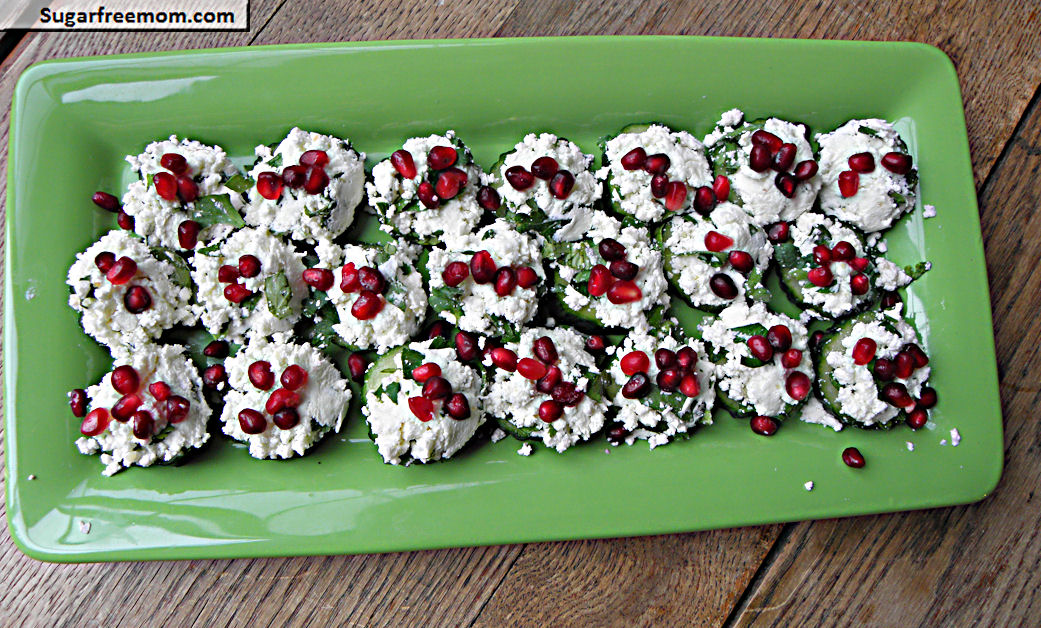 Are you ready for the easiest, no cooking required appetizer of all time???
Here you have it friends! 3 simple ingredients is all you need and doesn't it look pretty too?
I didn't specify the cheese because it is really your choice here. A friend of mine makes homemade goat cheese and I was able to use it for this recipe. Since it was without seasonings I added my own fresh herbs as well as some minced garlic and salt.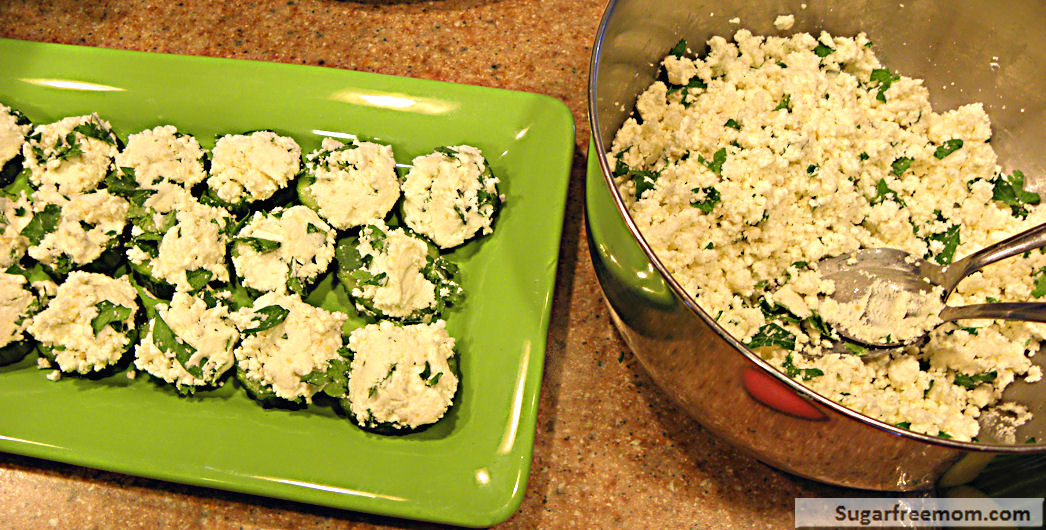 You could certainly buy already flavored cheese to spread on these slices of cucumber because really anything will work here. Feta is another great option or Laughing Cow light cream cheese which is flavored is also terrific!
The BEST part about this recipe is I didn't have to clean a fresh pomegranate! I found these little gems at Trader Joe's and was so happy!
The slight sweetness with the cheese is divine! This recipe takes as little as 10 minutes!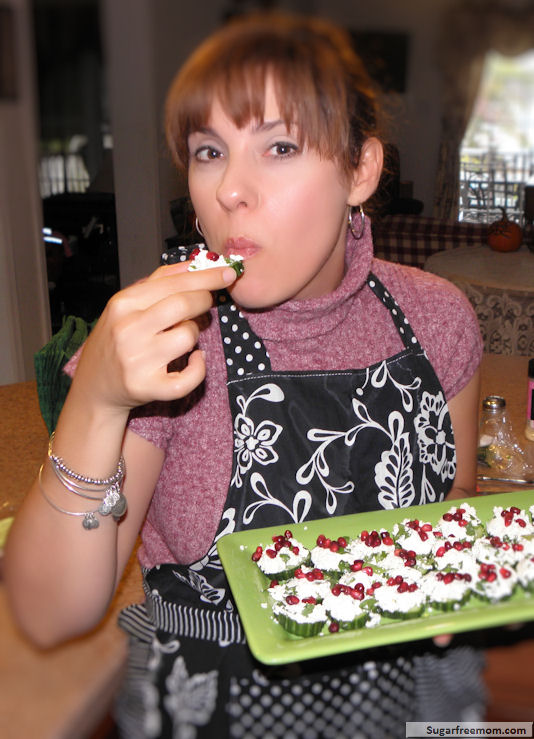 Whatever you do, don't leave your camera in the kitchen or the hubby will catch you in the most unflattering way munching! 🙂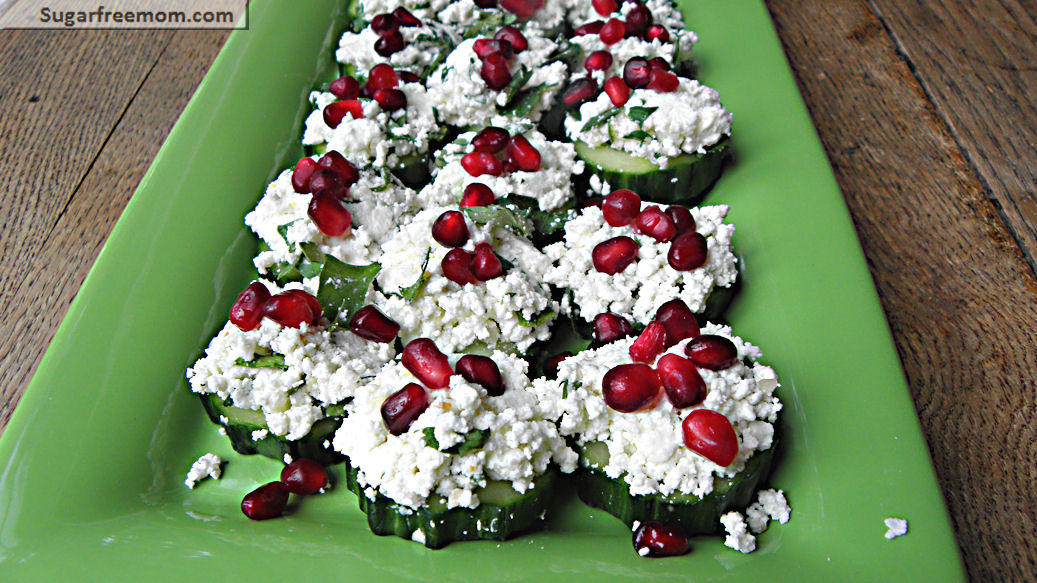 No nutrition info here for you since it can simply be figured out with the cheese you use.But now you have a very simple but delicious and pretty appetizer to serve at any holiday with very little consumption of time on your end. I like that, don't you? 😉
Pomegranate Cheese Cucumber Bites
[sc:Ziplist]
Ingredients
1 English cucumber, sliced
½ cup goat cheese, feta or cream cheese
½ cup pomegranate seeds
optional: fresh parsley, basil chopped, fresh minced garlic, salt
Directions
Place the sliced cucumber onto a serving dish. Add 1 tablespoon of cheese to each slice. Sprinkle with pomegranate seeds. Keep chilled until ready to serve.