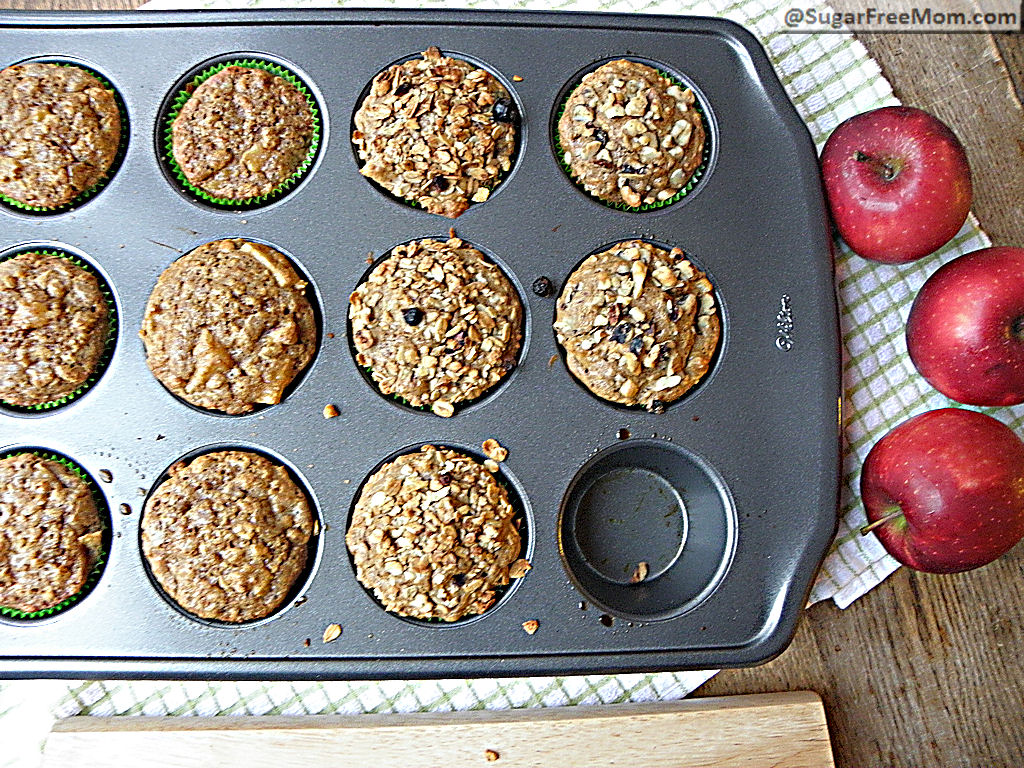 Apples, oats and muffins..........make for a perfect breakfast don't you think?
The night before Easter I decided to make these wonderfully yummy and healthy muffins to have for breakfast in the morning before heading to church. We leave super early, 8am!
These muffins bake in 20 minutes.Yeah!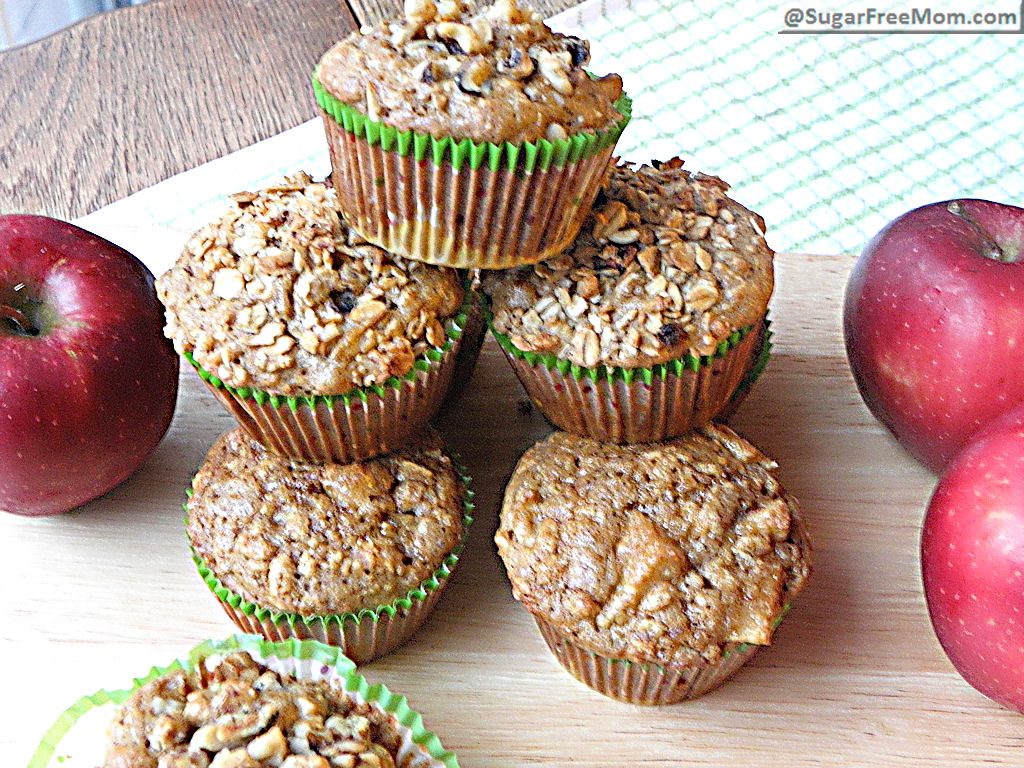 When I first began my blog, my original Apple Oatmeal Muffins recipe was not sugar free. It is refined sugar and flour free, but not sugar free. I used sucanat to sweeten them which is healthier and less refined than white sugar. But I had wanted to tweak the recipe a bit and try it with stevia only.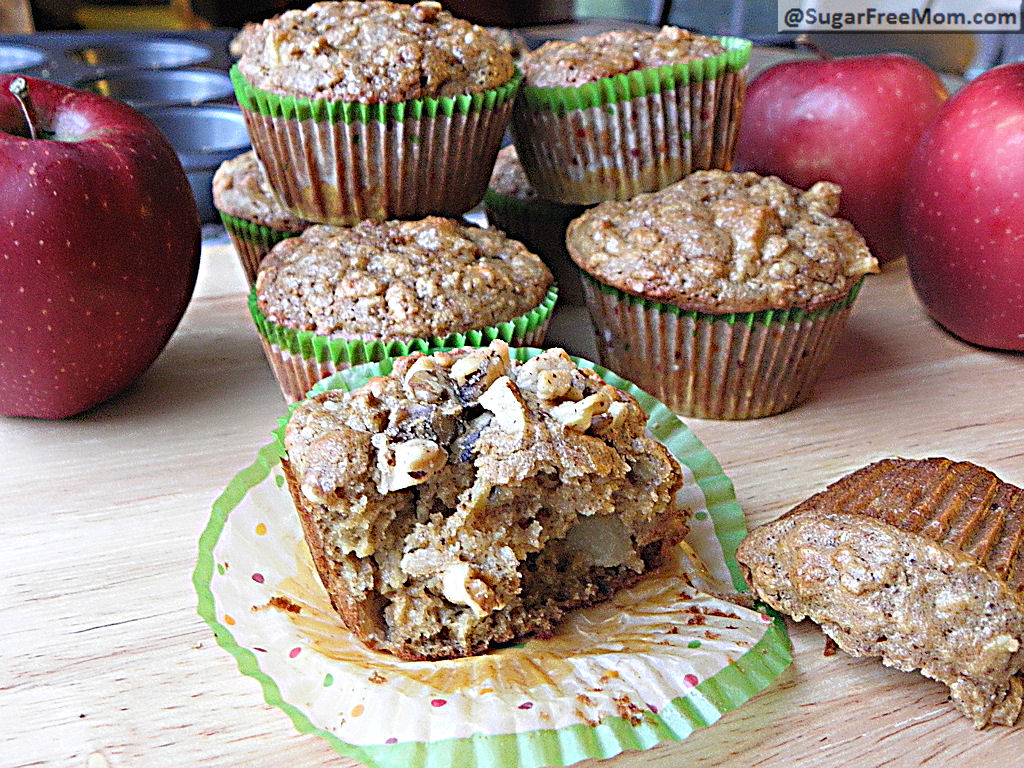 Still just as moist and delicious as the original recipe and now completely sugar free!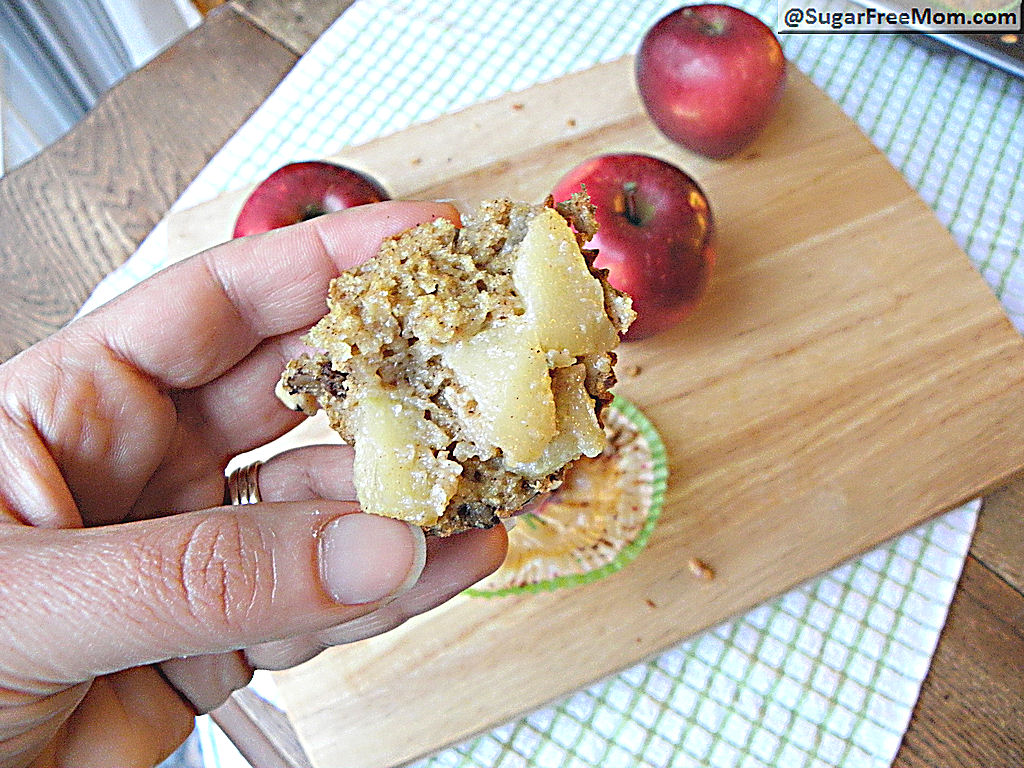 Stevia Sweetened Apple Oatmeal Muffins
Author:
Prep time:
Cook time:
Total time:
Ingredients
1 cup old fashioned oats
1 cup whole wheat pastry flour
½ teaspoon salt
2 eggs
1 teaspoon baking powder
½ teaspoon baking soda
1 teaspoon ground cinnamon
½ tablespoon [url href="http://www.iherb.com/p/5270?rcode=yaj035" target="_blank"]Sweetleaf Stevia powder[/url] (*see note)
1 cup applesauce, unsweetened
1 teaspoon vanilla extract
¼ cup oil, melted butter or coconut oil
¾ cup low-fat milk
1 apple peeled, cored and chopped
Optional: chopped nuts, granola
Instructions
Preheat oven to 400 degrees and coat a 12 capacity muffin tin with cooking spray.
In a bowl stir together the oats, flour, , cinnamon, baking soda and powder, stevia and salt.
Add the milk, vanilla, oil, eggs and applesauce.
Add the apple chunks.
Add some chopped nuts on top, leave plain or even add some granola.
Bake for 20 minutes.
Serving size:
1
Calories:
138
Fat:
6.1g
Saturated fat:
1g
Carbohydrates:
16.4g
Sugar:
2.1g
Sodium:
118mg
Fiber:
2.3g
Protein:
3.8g
Cholesterol:
31mg
Notes
I used only ½ tablespoon of stevia making them only barely sweet which is fine for us, but increase to 1 tablespoon if your family is used to regularly sweetened muffins and treats.[br][br]Weight Watchers Points+: 4*
*If you would prefer this recipe WITHOUT STEVIA, Check this post.
For more healthy breakfast recipes click here!