My children are officially SICK of cranberries, but unfortunately for them, I've still got a bunch in my fridge I don't want to go bad. My solution......A smoothie! They'll never notice 'cept for that pinkish color!! My inspiration came from a fairly new blog, Gluten Free Pantry. I loved the recipe and just adapted it to what I felt would better suit our taste buds. Whether you have cranberries or not you can adapt it to use blueberries or even strawberries.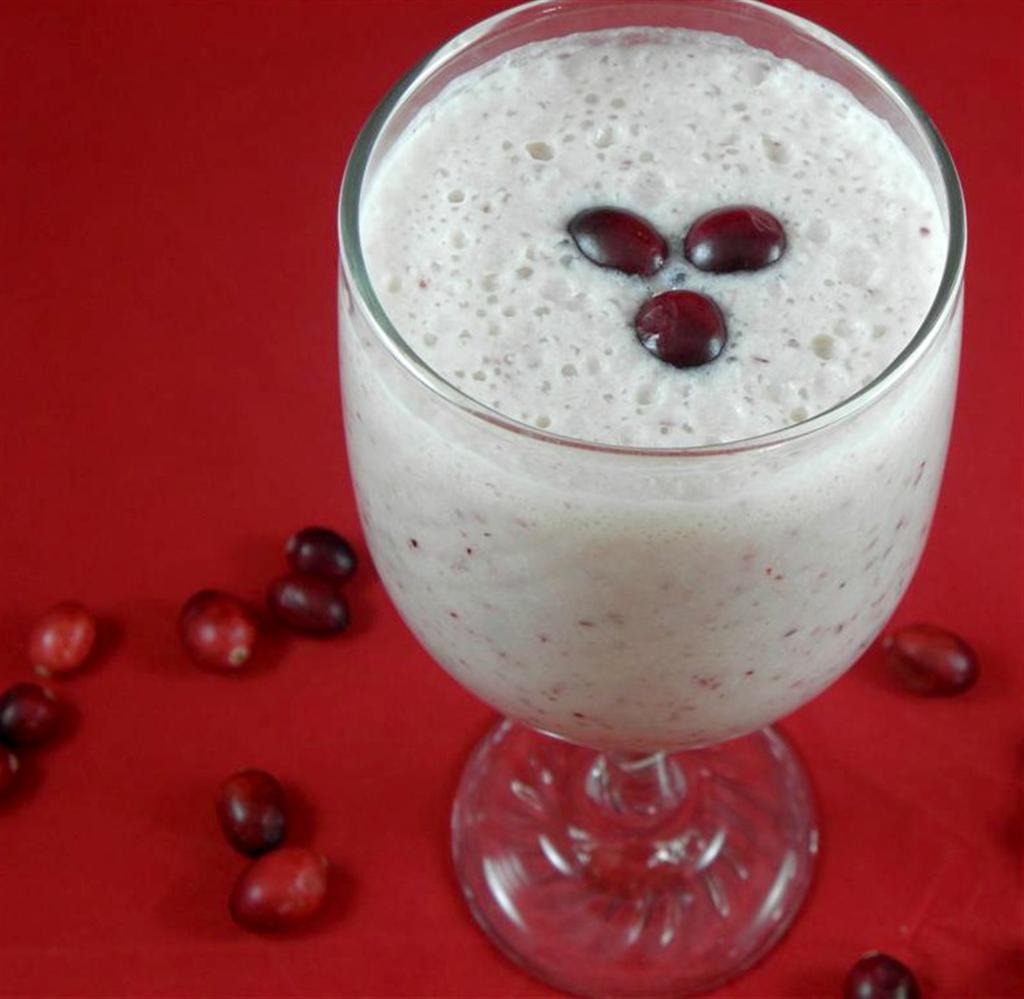 I've made this twice now for my children and myself. The first time I tried it with 1% milk, but since I'm lactose intolerant, although it was delicious, it just doesn't agree with me. My kids loved it, but felt it was a bit thin. So when I made it the second time, I experimented with Greek yogurt which I can tolerate just fine and coconut milk. You could also try almond milk, but my boys are allergic to nuts, so that'd be a no go for us unless I was the only one drinking it. The Greek yogurt adds a nice thickness to it that I prefer. Feel free to experiment and let me know how you like it! Pairing this with my egg quiche cups or baked oatmeal would be a nice balanced breakfast!
Nutrition Info
Servings: 4* Calories per serving: 157* Fat: 8g* Fiber: 3g* Carbs: 21g* Protein: 4g* Points+: 4* Old Points: 3*
Sugar-Free Cranberry Banana Smoothie
[sc:Ziplist]
Ingredients
1 c. water
2 bananas
1 c. fresh cranberries
1 tsp. pure vanilla extract
1 Greek yogurt, vanilla or plain
1 tbsp. flax seed, ground
½ c. ice
½ c. coconut milk
1 tsp. Sweetleaf Stevia in liquid form, vanilla creme or your sweetener of choice
Directions
Combine all ingredients in a blender and liquify.
Add ice and blend till smooth.