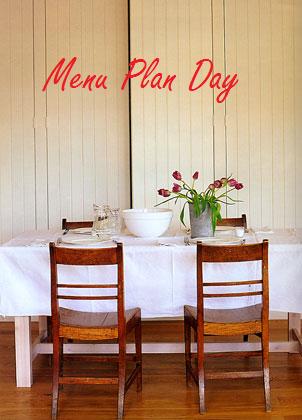 Happy Sunday!!
Even though Fall hasn't officially started I am ready for it!!! Always feels like it to me once Labor day hits and the crazy New England weather! Some days its hot again like summer and some days it's much cooler. I still love it! I especially LOVE all the yummy recipes that only remind of this awesome season.
So PUMPKIN is on my mind. I'm currently baking Mini Chocolate Pumpkin Breads in the oven and hope to share the recipe this coming week! But until then enjoy some of these yummy recipes for the week. The hubby will be out of town from Monday through Wednesday (boo) so it's just me and the kiddies!
Here's what's on our menu!
Breakfasts
Mini Chocolate Pumpkin Breads -recipe coming soon!
Egg McMuffins (2x)- recipe from Balancing Beauty and Bedlam
Scrambled eggs, bagels, turkey bacon, fruit
Dinners
Hope you have a fabulous day with your family!
HUGS,
Brenda