No Sugar Added Watermelon Lime Spritzers are perfectly refreshing on a hot summer day!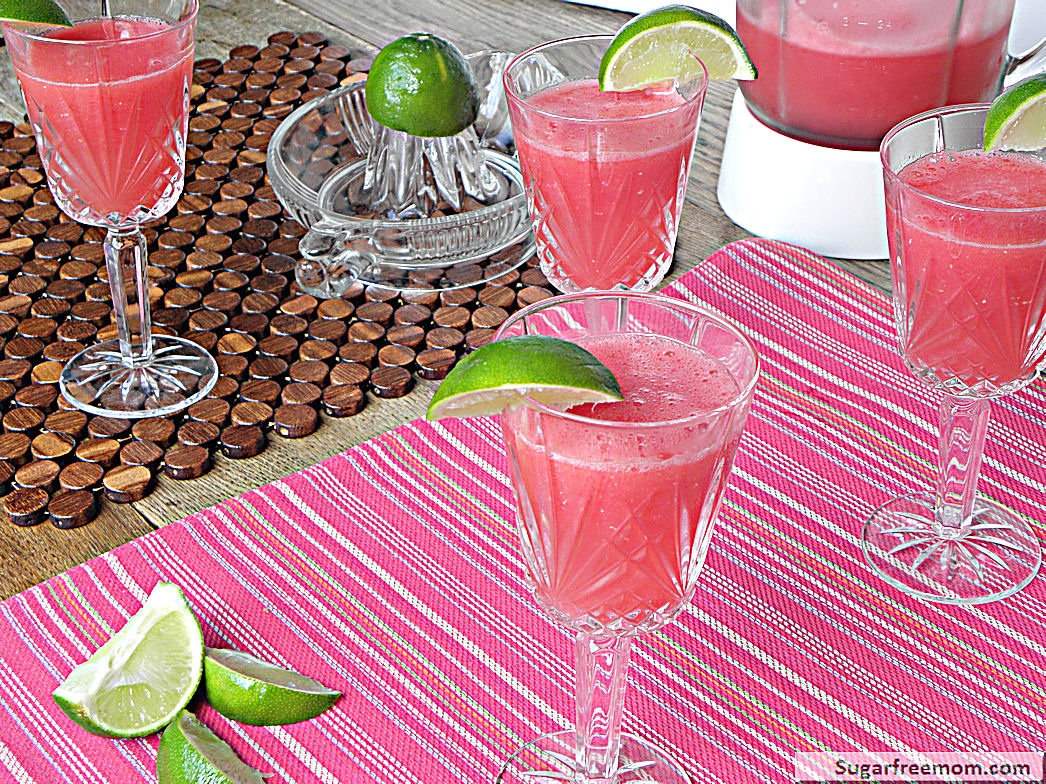 What do you usually do if you have too much watermelon and the family is sick of eating it? Strawberry Lemonade comes to mind, but if you are out of lemons then that recipe will have to wait. You can try this new delicious, fat free, no sugar added, carbonated, non-alcoholic drink for you and your family!
Of course you could add alcohol if you so choose, but making this for your kiddies is a yummy drink they will love! I love it too! I always have sparkling water on hand. I drink it regularly and add my Lemonade Ice Cubes to it. So when I had this not- super -sweet watermelon and received the new Watermelon Sweetleaf Stevia in the mail to sample, I knew exactly what I'd do with it.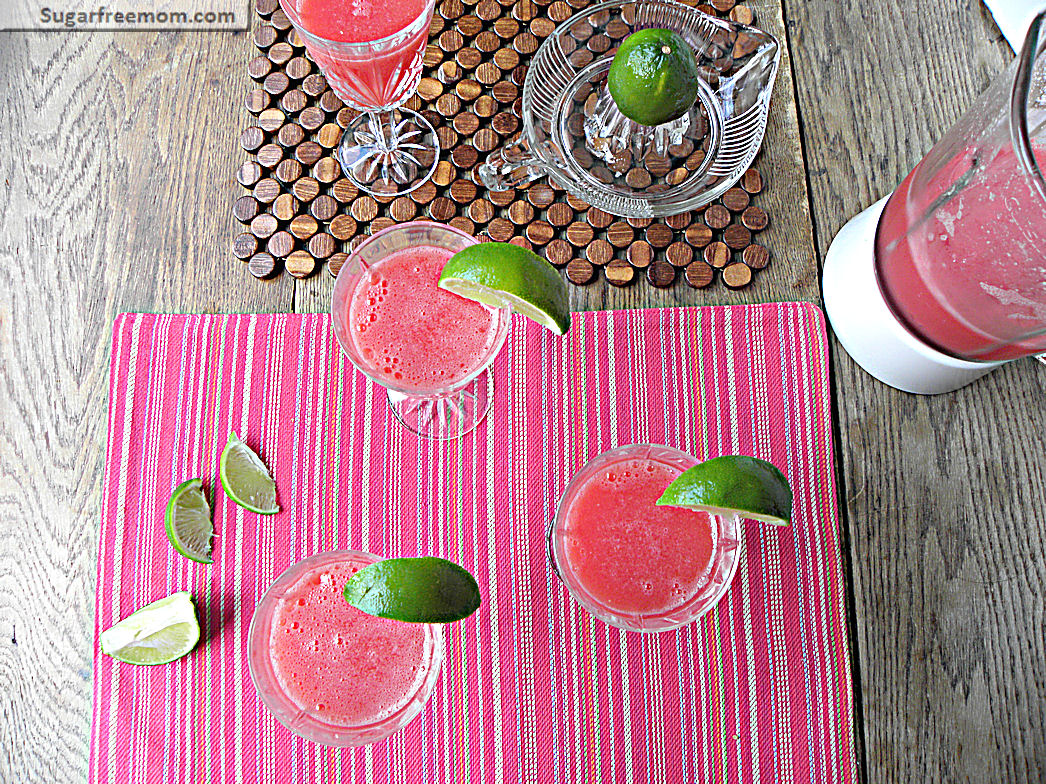 If you're not crazy about lime flavors you could easily adapt this using lemon sparkling water and fresh lemons and I have no doubt you will love it as well!
Super festive for a party, super fun for the summer!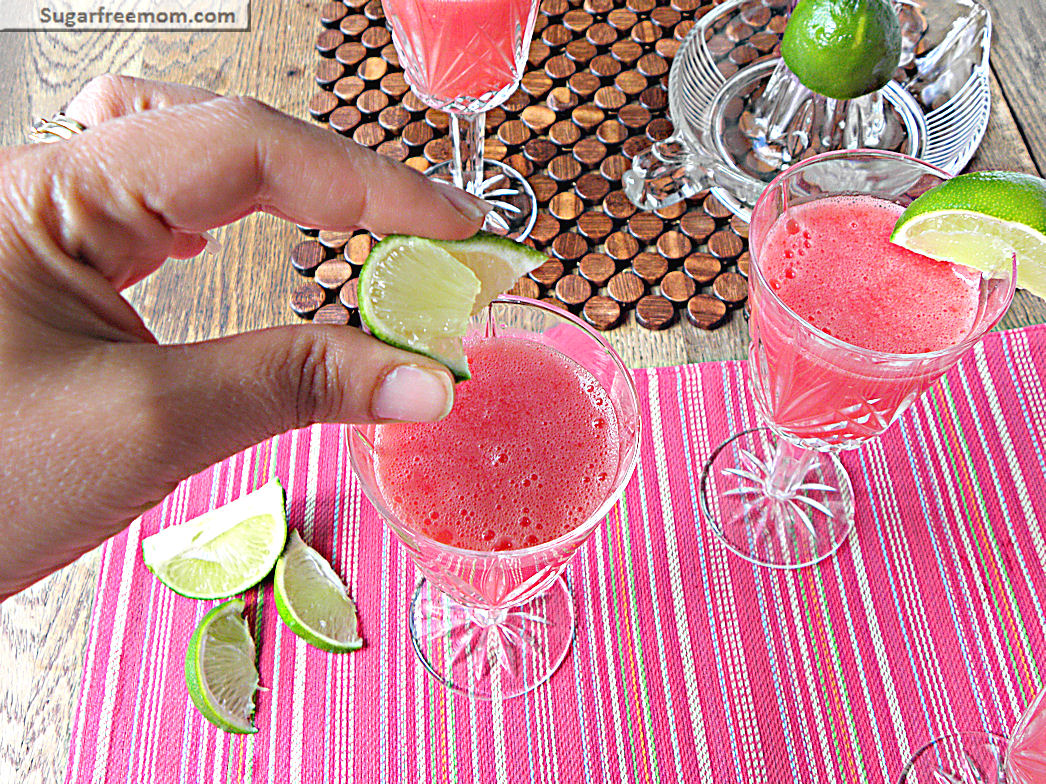 Give each glass a nice lime wedge to squirt in some more yummy flavor and you've got a fabulous drink for company!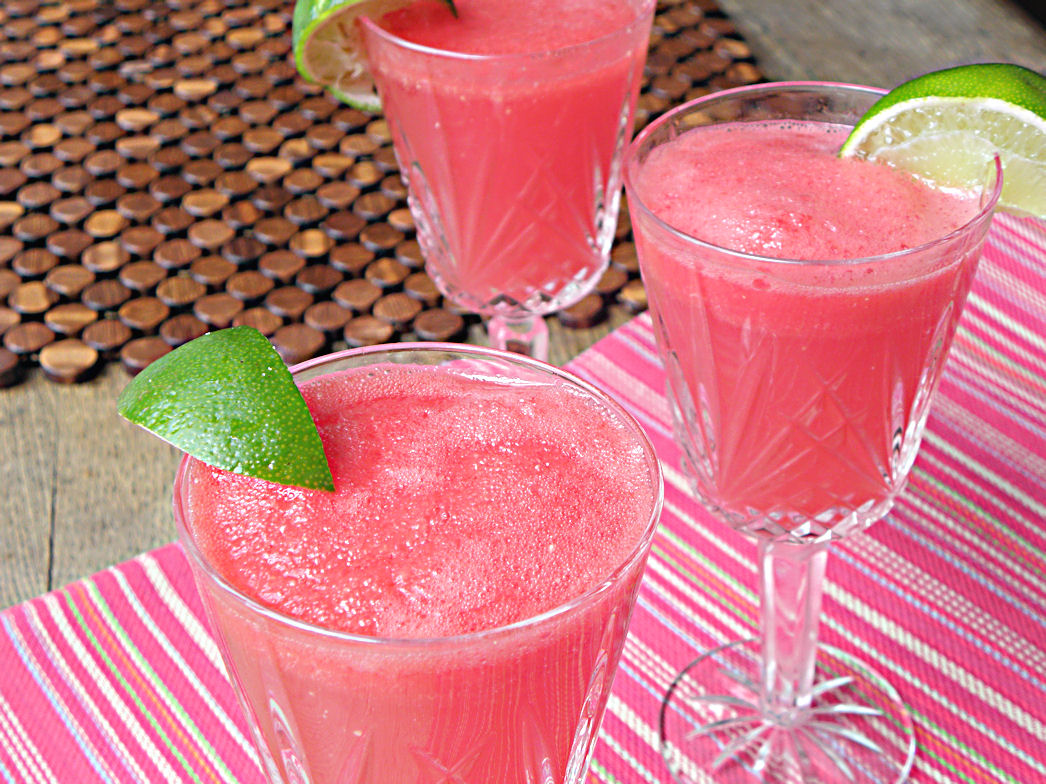 If you have a super sweet watermelon you may not need any stevia to sweeten this drink. Just blend and taste and adjust to your liking. If you don't have the watermelon flavor you could just use plain or even lemon will work.
You could also just add your lime seltzer to the blender before you pour it into each glass to serve, but adding the seltzer after the watermelon juice is already in the glass gives it a nice foamy top!
Watermelon Lime Spritzer: No Sugar Added
[sc:Ziplist]
Ingredients
4 cups diced watermelon, seedless
12 ounces sparkling lime seltzer water, unsweetened
2 limes
Optional: 2 droppers full of Watermelon Stevia liquid or sweetener of choice
Directions
Place your diced watermelon in the freezer for about 2 hours. Blend frozen, diced watermelon in your blender until smooth. ( You could strain the juice if you want, I did not). Add the juice of 1 lime and stevia and blend until mixed well. Slice the other lime into wedges to garnish glasses. Pour blended watermelon into 4 glasses (filling ¾ of the glass or ½ of the glass depending on how much carbonation you like). Carefully top off each glass by pouring sparkling lime seltzer into each to create foam, stir and enjoy!
Servings: 4* Calories per serving: 56* Fat: 0g* Cholesterol: 0g* Sodium: 2g* Carbs: 15g* Fiber: 2g* Sugars: 10g* Protein: 1g* Points+: 2*