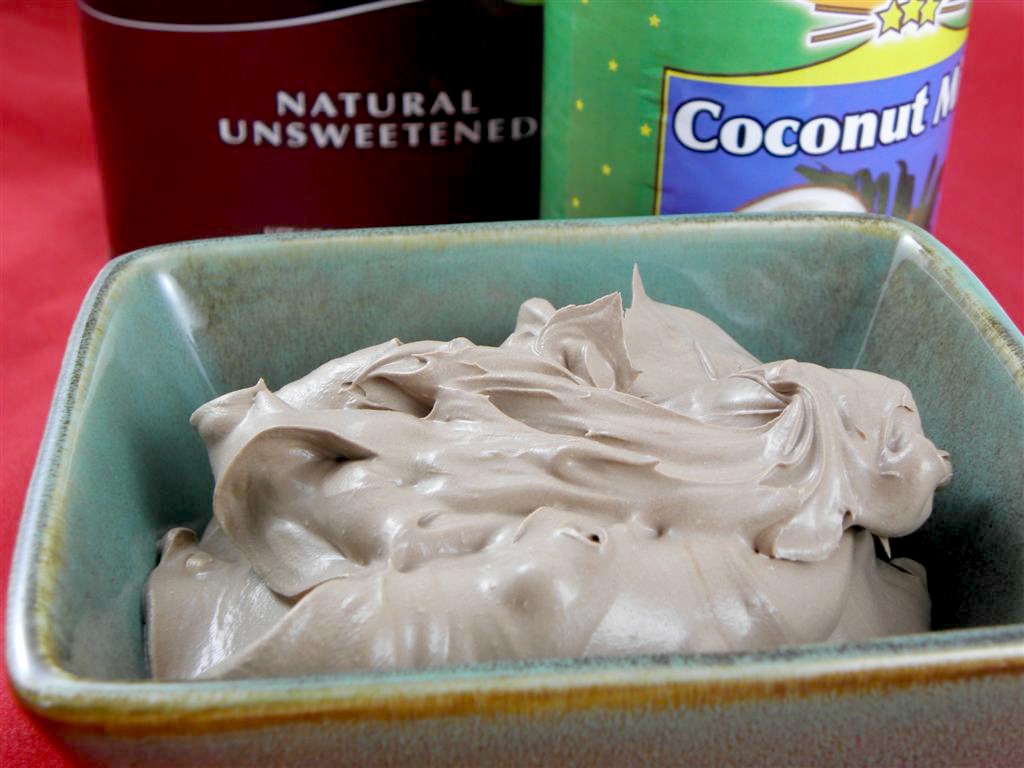 When you hear sugar-free what comes to mind? Do you think its probably made with artificial sweeteners?
I think if you are reading this blog for the first time you may have thought so, but those who have been following my posts know very well those fake sweeteners will never be a part of my recipes, EVER.
If you've made the transition from white refined sugar to artificial sweeteners then I commend you. I did the same thing years ago and thought I was doing my body good. The fake stuff wreaked havoc on my body and it has taken me a long time for the withdrawals and cravings to be virtually eliminated from my life. You can read more about my journey or about why I don't use Splenda anymore.
Sweetleaf Stevia is my favorite sugar-free sweetener of choice. I am having a lot of fun experimenting with amounts in recipes and my family is enjoying everything! Sharing what has worked for me and then sharing it with all of you is why this blog exists!
I hope you will enjoy this luscious recipe!!
I recently came across a recipe from Chocolate Covered-Katie ( a fabulous healthy dessert blog) that was for a vegan cool whip. She doesn't prefer to add stevia to the vegan cool whip, but I knew I needed some sweetness. Unfortunately with my first attempt, I overdosed on it making it way to sweet for even my kiddies to enjoy! Experimenting is so much fun though! In the end the texture was not quite what I was hoping for although tasty and creamy, not as airy and light in texture for me to describe it as cool whip.
I then tossed around the idea that this dessert could be a dairy free pudding for myself as I am lactose intolerant. Then I realized that coconut milk is high in fat. So having a half cup like I would if it were a low calorie pudding wouldn't actually be low- cal anymore.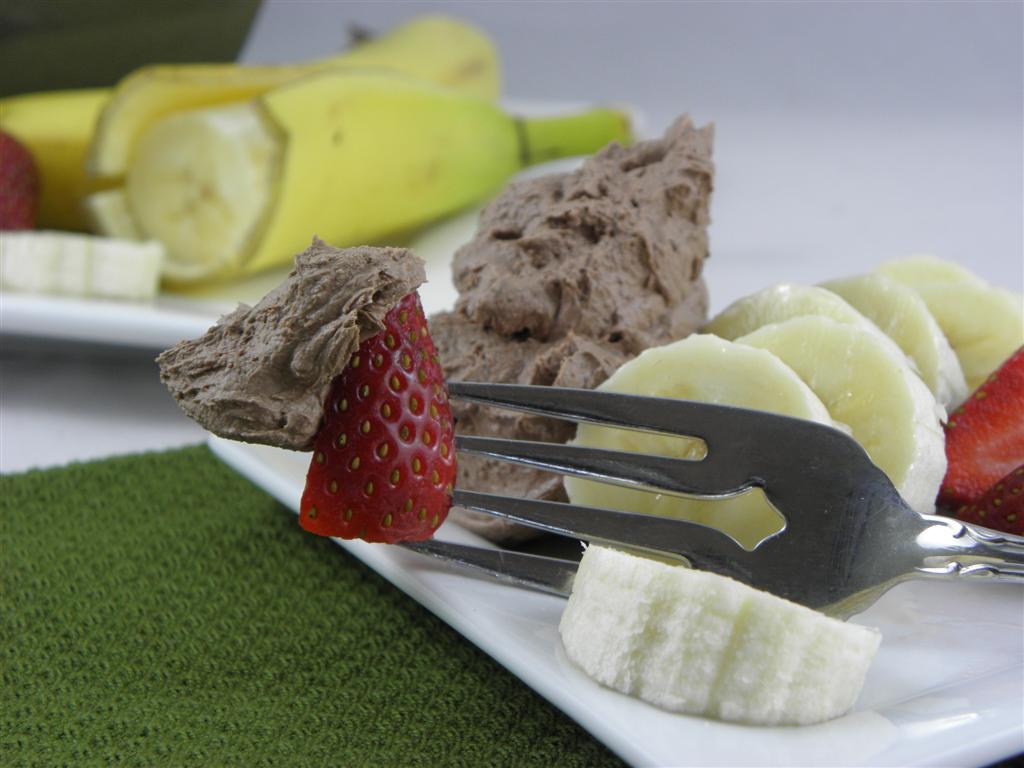 Using my stand mixer made the texture actually more mouse like than a pudding anyway and I love it! If you don't have a mixer, you can whip it up by hand but it won't be as mousse like, more smooth like a plain yogurt. Here is a picture of it when I didn't use the stand mixer and didn't add any cocoa, still awesome on top of black cherry Greek yogurt!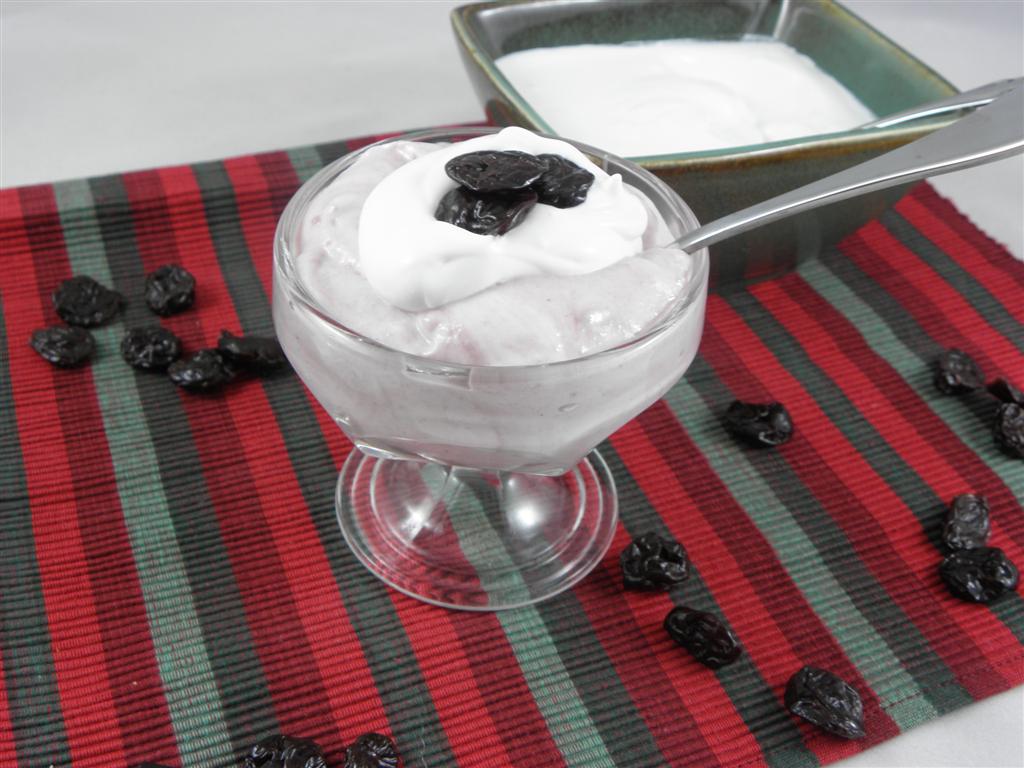 If you are thinking you may be able to reduce the calories, fat etc by using light coconut milk, I wouldn't recommend it. Regular coconut milk is what gives it such a creamy, mousse like texture and replacing it would not produce the same thing.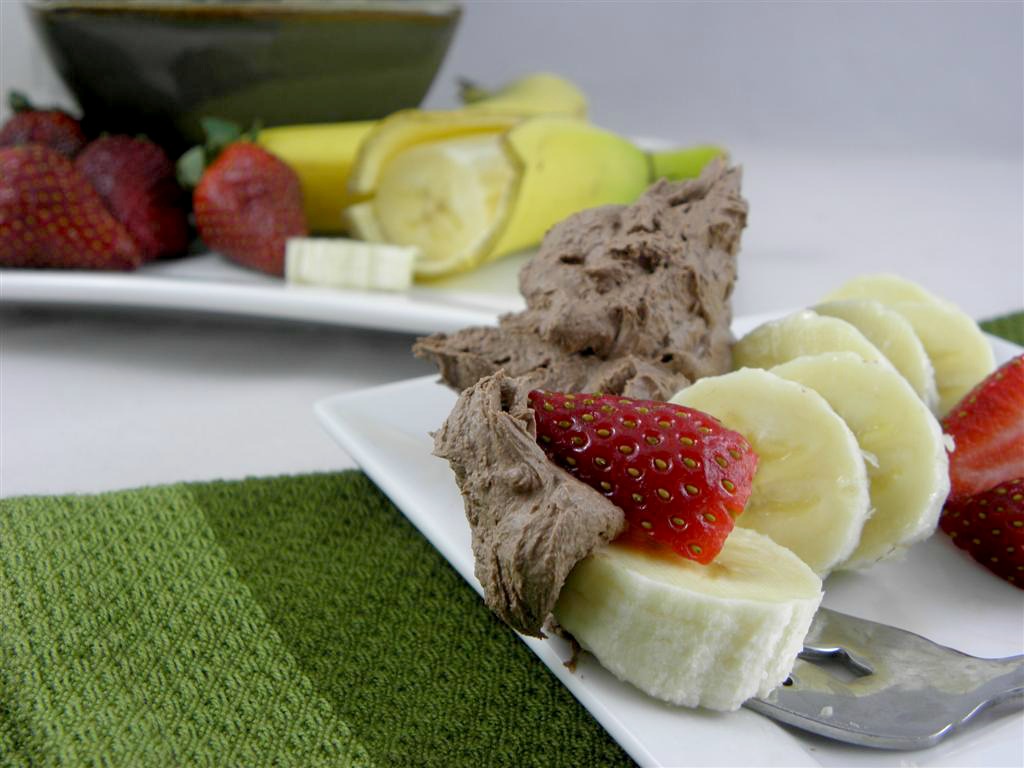 So that is how it ended up being called a topping! Because that is how I will be using it, as a topping over some delicious yogurt, fruit or even on top of muffins! You can have a nice ¼ cup and feel like you are sinfully cheating on a completely decadent dessert, but in reality you are not. This will not sabotage your weight loss plans when you stick to the servings and don't overindulge! I am warning you though, you may want to devour the whole thing! My advice would be to share it so you can't gobble it up for yourself!
*Another side note here, DO not try freezing this! I did, and its terrible and doesn't defrost well at all.
*Cool Coconut Facts:
Its highest vitamin source is folate 20.8mcg
Its rich in manganese, iron, vitamin C and heart healthy omega 6 fatty acids
Nutrition Info
Servings:4* (¼ c.) Calories: 123* Fat: 13g* Fiber: 2g* Carbs: 5g* Protein: 2g* Points+: 4* Old Points: 3*
Sugar Free Dairy Free Chocolate Mousse Topping
[sc:Ziplist]
Ingredients
Directions
Open the can of coconut milk and leave it in the refrigerator overnight and uncovered. DO NOT SHAKE THE CAN before opening.
Spoon out only the cream and leave the water at the bottom of the can, it should be about a cup. You can save the water for a smoothie!
Add the coconut "cream", cocoa, and stevia to the bowl of a stand mixer and whip on setting 2 for about a minute, scrap the sides of the bowl to make sure its all incorporated.
That's it! Store uncovered in the fridge and it will continue to thicken!