Sugar-Free Mom's Cookbook Cover Reveal!!
It's finally ready!!! After months and months of hard work my cookbook is available for pre-order sales!! I couldn't be more thrilled with how it looks and how it all turned out! I must say writing a cookbook challenged me beyond what I thought I could ever accomplish with a deadline. I hate deadlines and hate working under pressure.
The stress never came from lack of ideas for recipes that's for sure. My mind is in constant motion with recipes and that is the fun challenge for me. The difficult process of photographing these recipes because I'm not a trained photographer, I'm self-taught brought me to tears many days. I know I've not learned all I need to know about lighting and staging and white balance, but I gave it more than 100% and I think hopefully from some of the pics I'm sharing today, you think they look as good as I do!
As a home schooling mom of 3, maintaining a blog with 3 recipes a week , working with clients on recipes as well and writing and photographing the cookbook within a 6 month deadline, my life was pretty crazy.
I remember some days bringing my kids in the kitchen so I could hear them, see them but still prepare up to 5 recipes in a day! Sometimes, especially with the desserts, they were made multiple times before perfection. So you see, I've put in so much of myself in this project and not to sound like a cliche, but blood , sweat and tears are in the pages of this book and in my story at the beginning.
It's quite humbling to be honest with you, writing so in depth about my past, but as you read some things you may never has known about me before I hope you will be able to relate to where I've been and how far I've come so that you would be inspired by my story, but not only that, you would be excited about the recipes that promote a message I've been sharing since I began my blog:
Removing and/or eliminating refined sugars in your life is easy, enjoyable and tasty, when you have fabulous recipes that don't feel like you are depriving yourself or your family. That is my story and I'm sticking to it. 🙂
About the Cookbook:
In total there are 106 recipes in this cookbook .You'll find some of my tried and true favorites and popular recipes from my blog and about 90 brand new ones! All recipes are gluten free with substitutions if you aren't allergic to gluten. There's a good mix of recipes using sugar-free alternatives like stevia and erythrtiol and others using natural sugars like coconut sugar.
Breakfast Recipes include: Grain Free Chocolate Glazed Donuts, Cinnamon Coconut Flour Pancakes, Blueberry Lemon Scones and many more!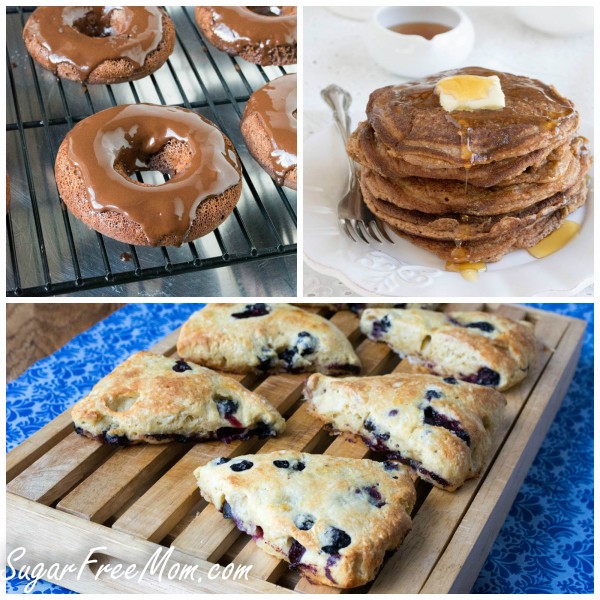 Lighter Bites, Salads, Soups & More: Bacon Chicken Quinoa Bites, Italian Sausage & Pepper Quesadilla's, Sweet Potato Pancakes, Smoked Salmon Salad and more!
Condiments & Beverages: Soy Free Soy sauce substitute, Sweetened Condensed Milk, Homemade Dry Cocoa Mix and Vanilla Coffee Creamer just to name a few!
Entrees & Sides: Crock Pot Pulled Pork, BBQ sauce and Creamy Coleslaw, Oat Flour pizza dough, Classic Pasta Fagiloi, Mock Tater Tots with Ketchup and many more!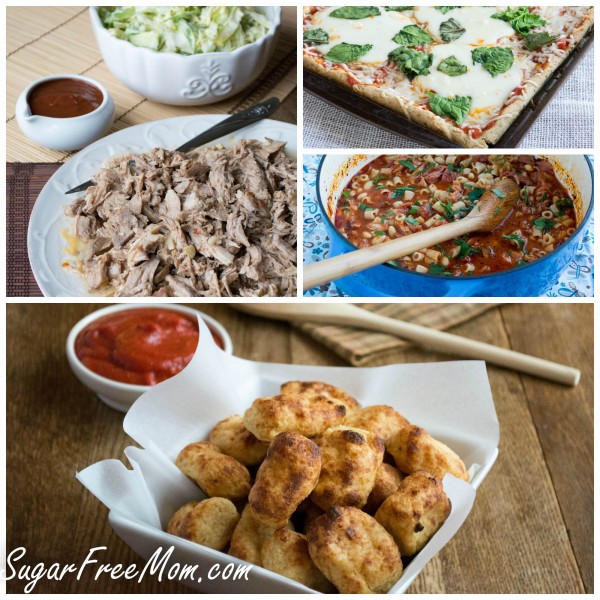 and of course DESSERTS: There are over 30 amazing desserts! Here are just a few: Chocolate Fudge Cake, Homemade Marshmallows, Graham Crackers and a Superfood Chocolate bar to make a S'more, Chocolate Macaroons, and Grain Free Magic Bars!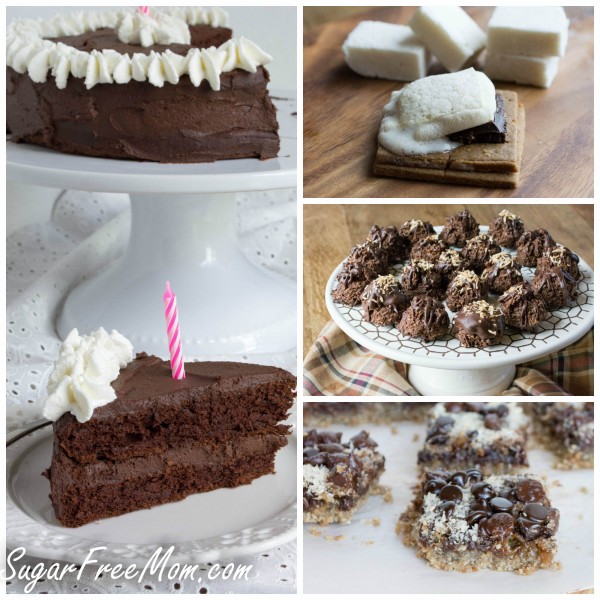 Right now you can pre-order at a discounted rate at this Amazon link. Release date is December 17th, 2014!! Thank you for your support and I hope you love it!