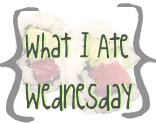 Have you seen the the acronym WIAW on Twitter or Facebook or Instagram and wondered what in the world it was all about?
Until recently I had no idea! But thanks to Sprint 2TheTable I found out about this new and fabulous tradition started by Peas and Crayons. I love the idea so I decided to join the bandwagon of fun!
Fun? Yes, Fun! Well at least I think so! It's like a picture food diary for keeping accountable on making healthy food choices and showing the world wide web what exactly I've eaten in a day. My pictures are not necessarily from Wednesday as I needed to get them before posting today. So this one is from Saturday but nonetheless, a day in my life.
This is my first installment and I'd love my readers opinion. Are you interested in my food choices in a day or do you just prefer my recipes each weekday? Please comment and let me know your thoughts! All pics are taken with my iphone so they aren't the best shots as you are used to seeing but they are the true pics of what I ate. 🙂
Breakfast
This is my new favorite way to get in egg whites and a healthy carb all in one shot!
My Blueberry Oat Pancakes topped with plain Greek yogurt.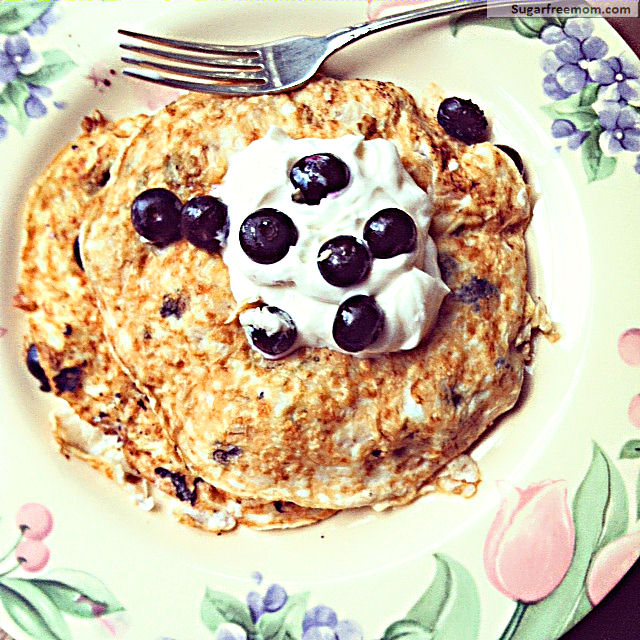 Lunch
Even though I wasn't necessarily needing a packed lunch for anything in particular, having one ready in the fridge helps me immensely. Mostly for the times I have waited too long to eat and am starving or got busy with my kids lunch and didn't make anything for myself. Really feels like I won the lottery when I remember I packed it the night before! Especially helpful so I don't grab something I will regret eating later. This is a new recipe of mayo free chicken salad I hope to post next week stuffed in a red pepper.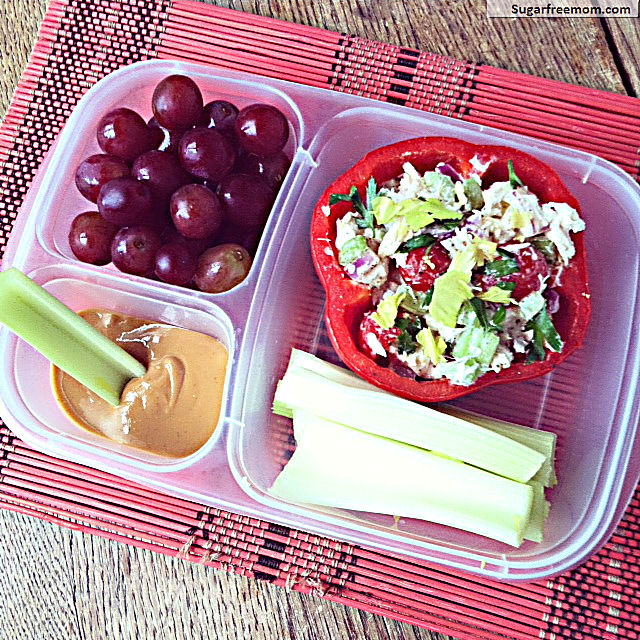 Snack
My new favorite Low Fat No Sugar Added Blueberry Protein Smoothie! I can eat one of these every day and feel completely satisfied after a workout or just to curb my hunger till dinner!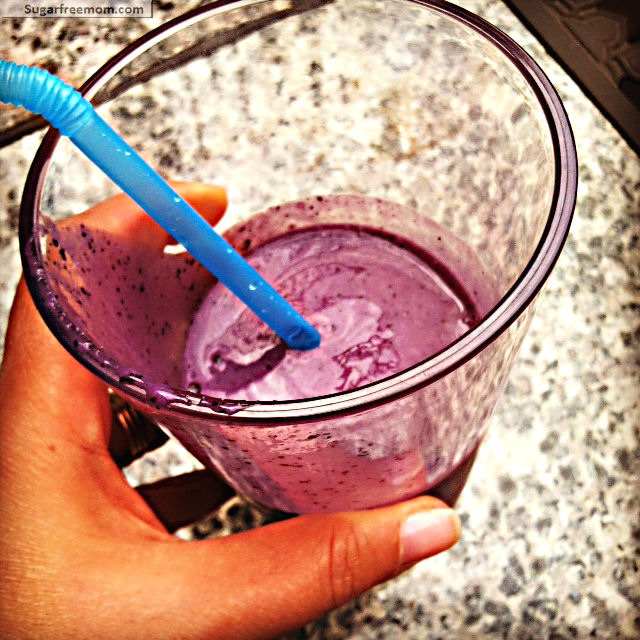 Dinner
My hubby and oldest were away this past week and weren't retuning until Sunday. I had planned to crash my parents on Saturday night with my two little kiddies for dinner. And then I found out they were going out themselves, oh well. We ended up going to the mall for shoes for my daughter and then Newport Creamery in the mall for lack of time and tiredness of shopping. Needless to say I was happy to enjoy my cobb salad as it was the best option on the menu.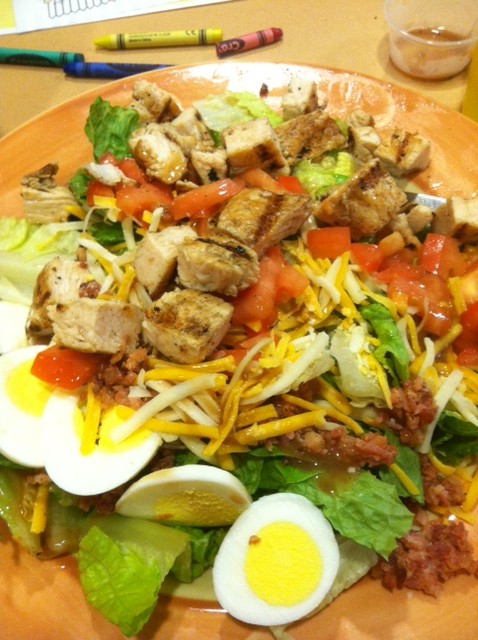 So that was one day in a nutshell. If you have a blog and would like to participate in this check out Peas and Crayons for other bloggers who have linked up their WIAW posts. This is something I think can give you an idea for trying new foods you may not otherwise have ever wanted to try. Who knows, you may even see some new recipes that will inspire you to spice up your own menu. 🙂
If you join me on Instagram you will catch more of my daily eats and activities!