Sugar-Free Peanut Butter Chia Pudding can be served as dessert or replace a meal! It's low carb, full of fiber and protein and dairy free!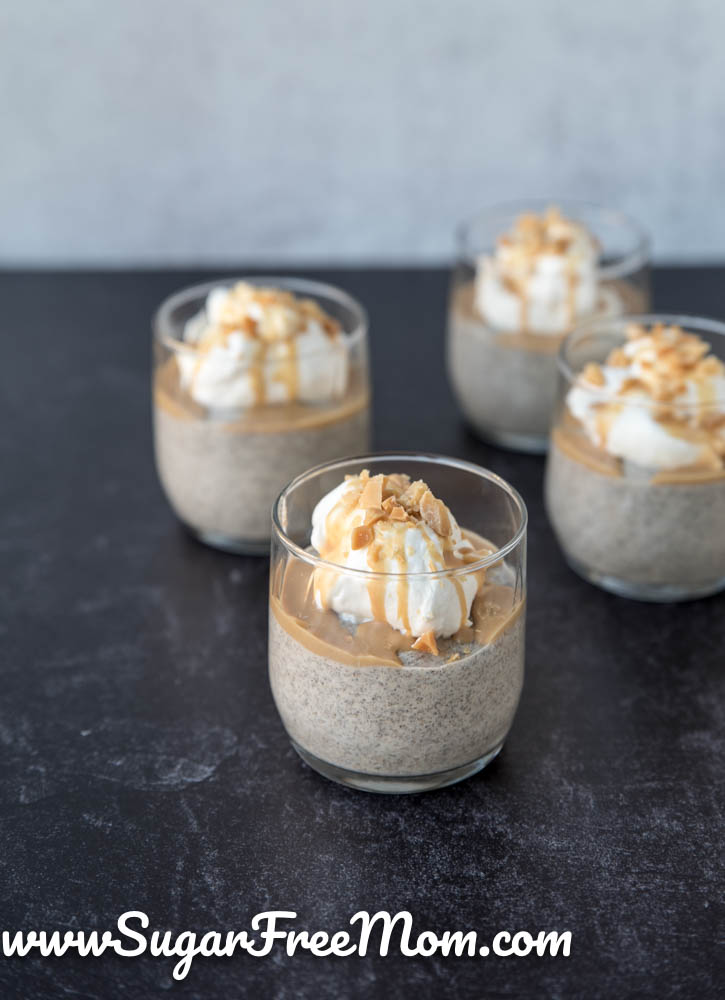 What is Chia?
Chia seeds are a small, grayish in color, native to Mexico. They are a great source of Omega-3 fatty acids, rich in antioxidants, as well as fiber, calcium and iron. They take on a gel like texture when mixed with a liquid which makes they a perfect substitute for replacing an egg. For this low carb recipe, we use it to take on a pudding like consistency. It's very filling so it's a wonderful snack to enjoy anytime or even consider it a meal. Some people don't like the seeds since they do tend to get stuck between your teeth. I've edited this recipe, first published in 2015, by blending the seeds to create a smoother, pudding like texture with less seeds getting into your teeth.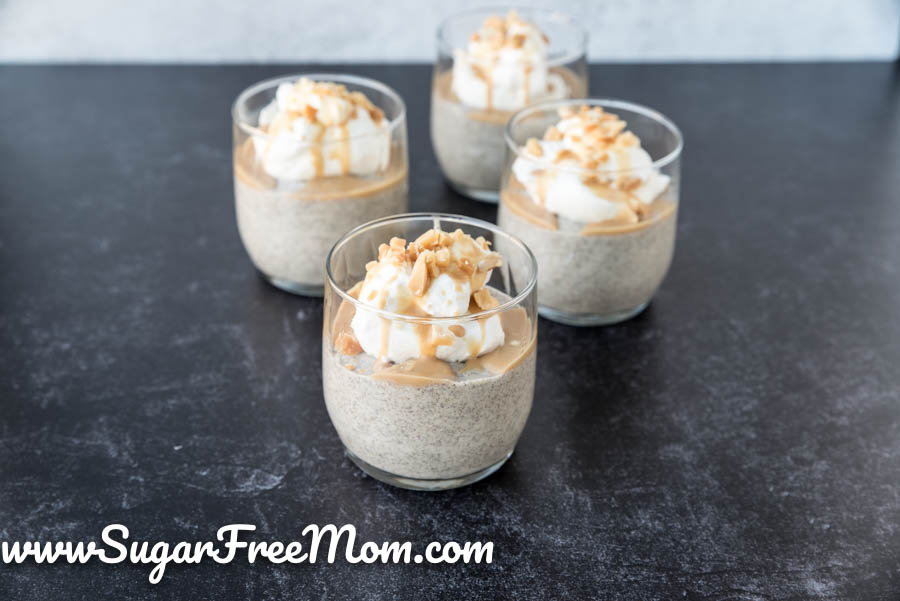 This dessert will make you feel like you're indulging, but there's no guilt involved in this treat!
When I splurge on anything it is usually something with peanut butter or chocolate. Healthy peanut butter without sugar added is the best way I know how to combat cravings. Since it has good fats in it, just a little goes a long well in leaving you feeling satiated which is the key when it comes to watching your weight.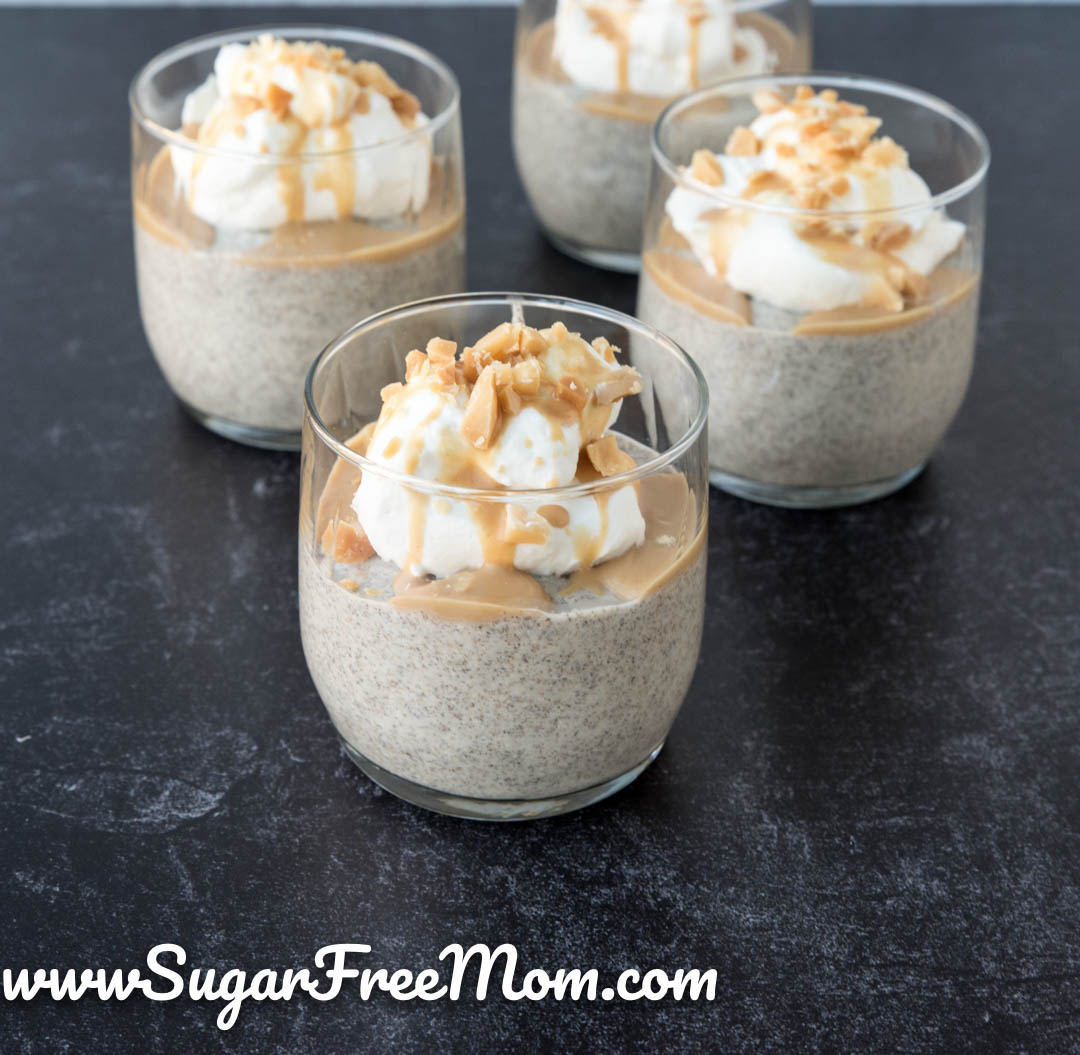 Unsweetened vanilla almond milk has been my best friend for years! I've used it in so many wonderful recipes like my Vanilla Chia pudding, Coconut Custard pie, and countless smoothies! The reason I love it so, is simply because I can use it in almost any recipe and it takes the back seat and always lets the other ingredients shine and be the star. I've even used it in myNew England Clam chowder as a dairy free alternative.
Sure you might use another dairy free milk option, but often, like in coconut milk, the strong flavor of the coconut overrides anything else in the recipe. Unsweetened Almond Milk is the perfect choice when you still want that creaminess without using cream.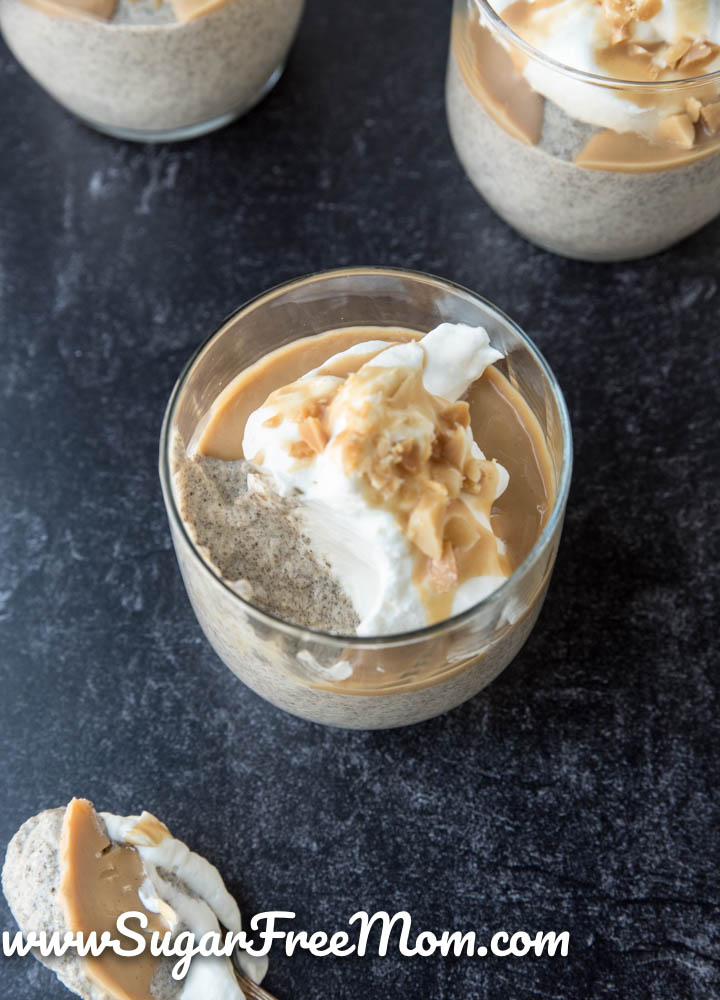 Sugar Free Peanut Butter Chia Pudding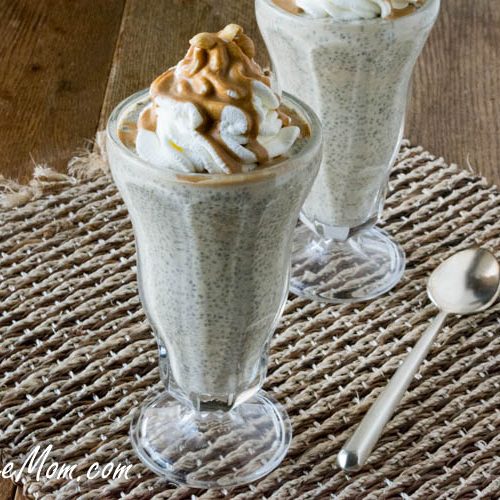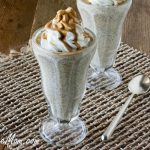 Print
Sugar-Free Peanut Butter Chia Pudding
Ingredients
Optional Peanut Butter Magic Shell
Instructions
If you want a smoother texture and less seediness, place all ingredients into your blender and blend until incorporated or just stir all the ingredients together until combined.

Taste and adjust sweetener to your preference.

Evenly pour into 4 serving glasses.

Refrigerate 10 minutes until set.

Top with sugar free whipped cream and a drizzle of peanut butter if desired.
To make the optional peanut butter hard shell
Melt the peanut butter and coconut oil together. Stir until smooth, pour over the cold, set, chia pudding. It will hardened quickly or just place back into the fridge for a few minutes.
Notes
Nutrition information excludes toppings. 
NET CARBS: 5g*
This recipe was first published in Jan 2015 and updated with picture and video in June 2020. 
Nutrition
Serving:
1
serving
|
Calories:
252
kcal
|
Carbohydrates:
14
g
|
Protein:
9
g
|
Fat:
18
g
|
Saturated Fat:
2
g
|
Cholesterol:
1
mg
|
Sodium:
73
mg
|
Potassium:
86
mg
|
Fiber:
9
g
|
Sugar:
1
g
|
Vitamin C:
1
mg
|
Calcium:
134
mg
|
Iron:
2
mg