I thought many of you might be interested in a sample day of what I usually eat to maintain my healthy weight. Of course if the response to this is huge and I see this is something you readers want to see on a weekly basis, I most certainly will supply it every week.
First things first, you must know organization is not my strong suit! I really don't have a knack for it. BUT I know how helpful it is to make a weekly menu and I am trying to get better about doing that on this HUGE gigantic whiteboard/calendar the hubby got me for Christmas. So the weekly menu is going on that board and so far since then I've almost, kind of stuck, to the dinner plans. I don't have the whole lunch and breakfast thing down yet to be honest....I think its a good step in the right direction just get the dinners planned for the week.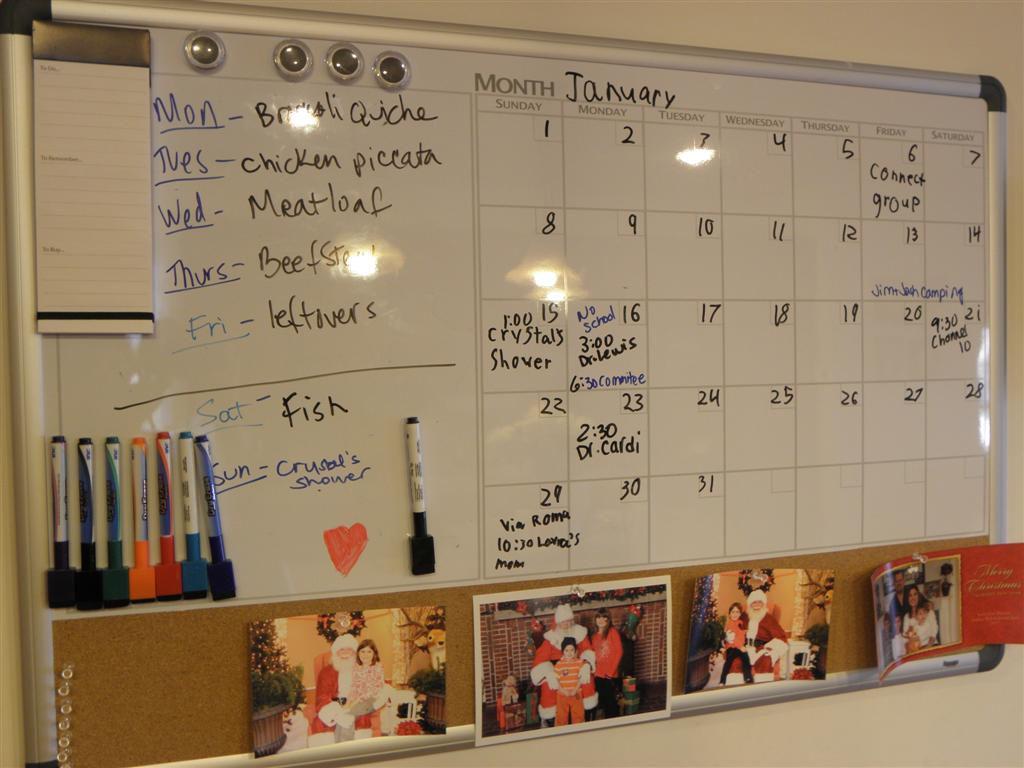 I am more of a "see this awesome recipe which sparks an idea to rework my own creation, must get ingredients, must make it TODAY" kind of person. Its a bad habit not conducive to homeschooling, daily chores, and all the other responsibilities of having 3 kiddies in activities. But just wanted you to understand who is behind Sugar-Free Mom so maybe you will have some empathy for my creative spirit and not fault me on the, not so organized, menu plan.
Maybe just maybe your enthusiasm will actually prompt and persuade me to make a weekly plan on Sundays so I don't disappoint you all!
So I'm providing you one day of my life this week of my actual food journal.
See, I still must write my food down , course I only do this the night before. But I still must weigh and measure or things get out of whack in my life. I become more interested in picking. All cupboard and fridge contents become a free for all, which is very bad for me. You see I have the problem of "more". More of whatever is that's good and yummy, even my love for broccoli, I could overeat on. But I am thinking that once a week to show you all my food for a day and then calculating the calories to keep me in check is a good thing. When I was on the weight loss plan I was consistent, but now maintaining its easy to get in a rut and I know pretty much what to eat to maintain so I don't calculate much anymore. THIS.WILL.BE.GOOD.FOR.ME.
This is what I had yesterday:
Breakfast: 4 tablespoon soy creamer for coffee, 1 serving baked oatmeal

Lunch: 1 c Quinoa salad, (recipe coming this week)1 Greek yogurt with ¼ c. blueberries
Afternoon coffee with 4 tablespoon soy creamer
Dinner: 3 oz. Beef Burgundy (recipe coming this week) over 1 cup brown rice, 1 c. broccoli
Before Bedtime Snack: 3 c. popcorn with kiddies
I use My Fitness Pal for the most part, but also use my Weight Watchers etools since I am a life time member checking in once a month and I get etools for free.
My Nutrition Info:Calories: 1773* Fat: 60g* Carbs: 232g* Protien: 69g*
My Weight Watchers PointsPlus: 33 (although my target is 29)

If I were trying to lose weight my calorie range where I have seen weight loss was around 1200-1500 in addition to exercise five times a week. I am happily maintaining my weight and do not feel deprived at all.
Now I just had another brainstorming idea sparked since writing this post! How about a "This Week Recipes Coming from Sugarfreemom" so you know what to expect to see for the week AND it will keep me organized as well?!
BUT you must allow an occasional change in plan. I can not commit that the recipes will be set in stone and NEED the ability to be flexible because...hey I'm a mom and life happens right?
UPCOMING RECIPES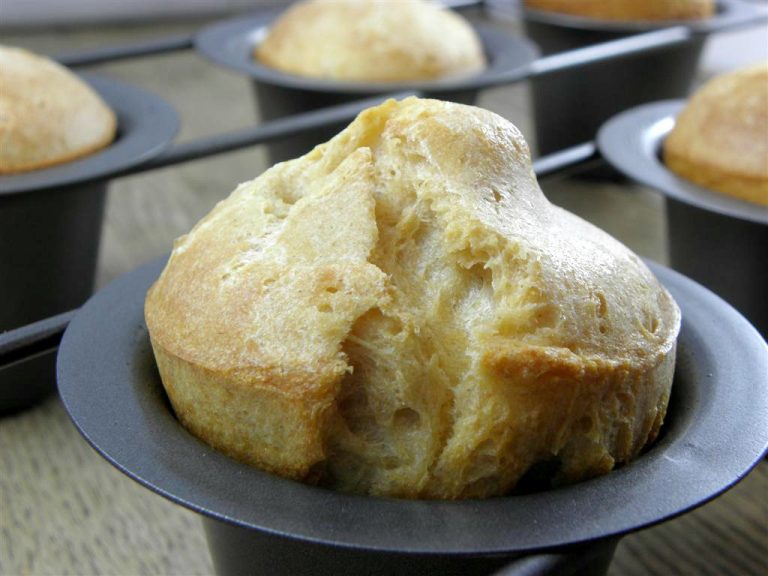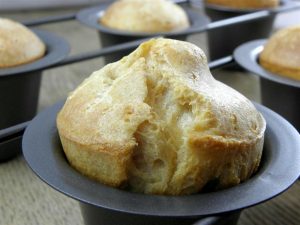 Quinoa Chicken Cherry Salad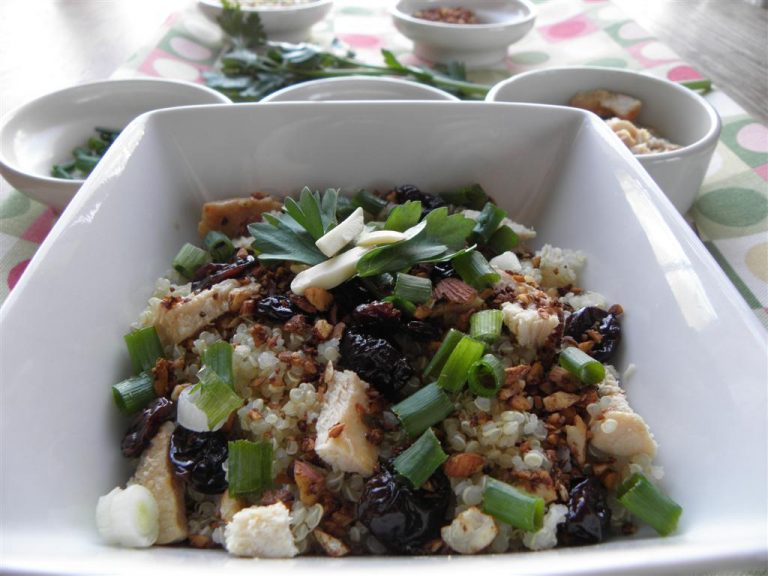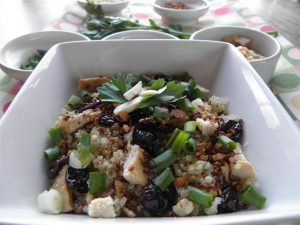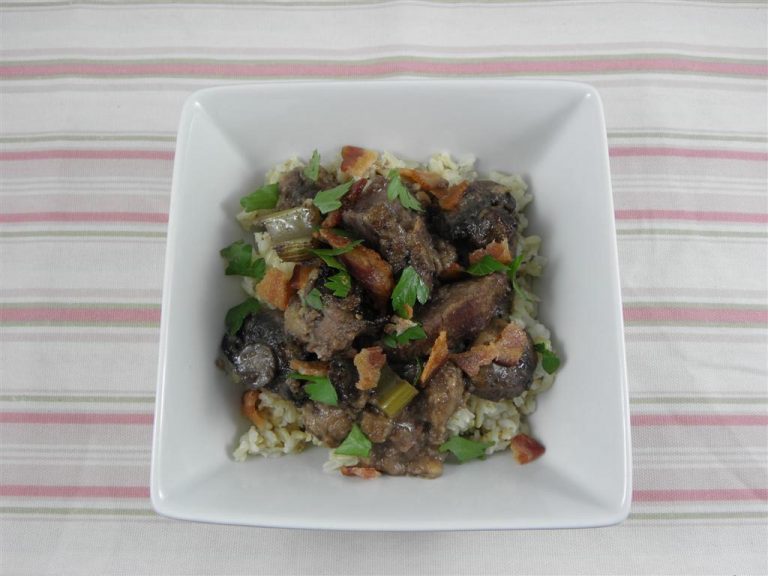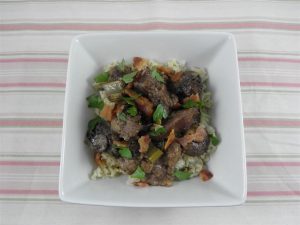 Spinach, Chicken, Clean Eating Crepes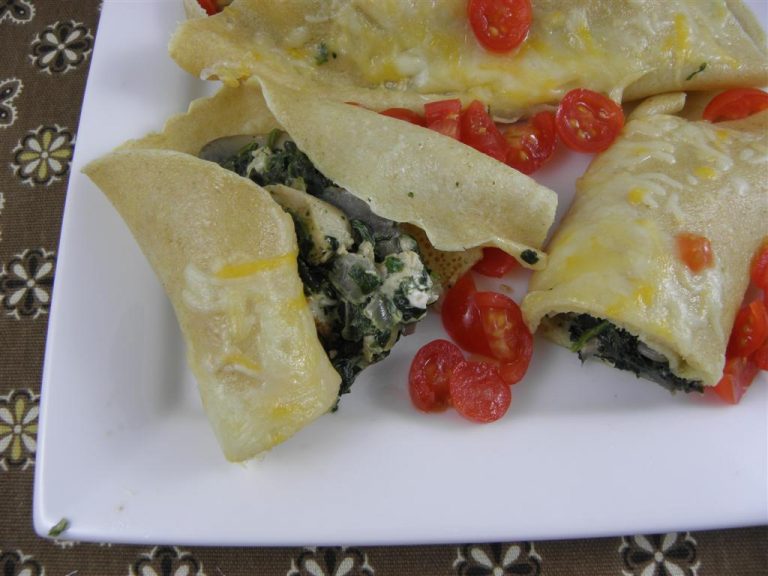 Have you subscribed so that you won't miss a new posted recipe!
Why not subscribe via email or RSS feed , it's Free!
What do you think? Is this something that interests you to get ideas for your own weight-loss/maintaining goals? Is it helpful to see a sample of my food plan? Would you like me to continue each week?