What I Ate Wednesday is a visual food journal of healthy eats of a day in my life as Sugar-Free Mom.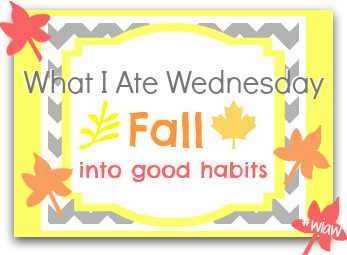 Some days are just easier than others when it comes to eating healthy and balanced. So many factors play a role in my emotions and those very emotions tend to play a role in my eating. Although I'd like to say after all these years after losing weight and being sugar-free (9 years)and keeping it off my emotions don't EVER play a role in what I eat, I'd be lying to you. Truth is, they do and more often than I care to admit. I think I may always be an emotional eater who turns to food for comfort, to avoid dealing with a situation or uncomfortable discussion or confrontation. Never ever does it make my FEEL better after I've indulged or overeaten on anything in particular. It's always just a few moments of avoidance and numbing that is provided.
No one has it all together, not even a healthy food blogger who knows how to eat well, avoids all processed packaged snacks, makes her own healthy foods, avoids refined flours and sugars, etc etc etc. I share this truth to you in complete honesty that although some days I eat pretty well, there are some days I certainly don't. Have I been caught plunging my hand into a bag of potato chips, YES! I can't have them in my house or they will be the first thing I turn to when my emotions take over.
What makes the difference is to NOT have those comfort foods in your house. Finding a substitute for crunchy things help me, like eating carrots and hummus, making kale chips, eating crunchy fresh fennel. I pray for God to help me avoid the temptation to plunge into any foods that would cause me to feel horrible after and have guilt. When I choose to pray, when I choose to make a healthy choice even though my emotions are screaming, each of those instances are small victories that help make it easier the next time.
BUT I never get too comfortable and think I've got it together because I know I don't. Having issues with food is something that I must deal with everyday, making the right choices to maintain a healthy weight. Some people deal with alcohol, drugs or smoking. Mine is food. Keeping away from refined flours and sugars has been the greatest help in reducing the cravings and triggers to overeat. As you will see here now from my food journal last Wednesday, I was tempted at the end of the day right before bed!
Overall it was a simple straight forward day, even kind of boring LOL. Sometimes boring food is a good thing. 🙂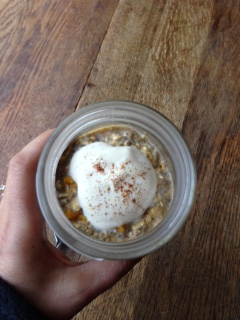 Breakfast was my new recipe for no bake overnight Pumpkin chia oats with a little coconut cream on top, luscious!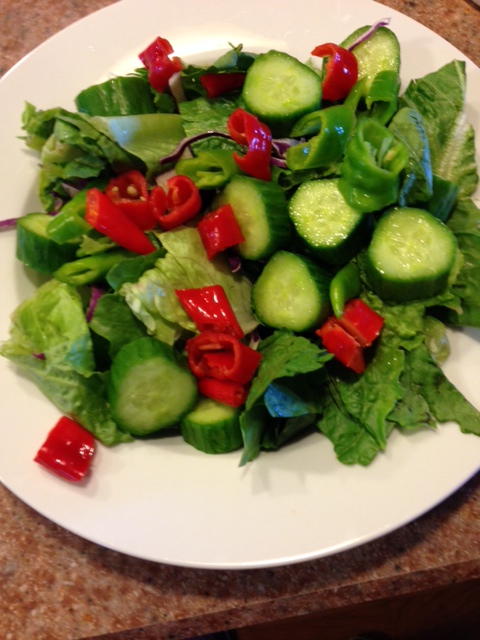 Salad for lunch with some mild peppers from my friends garden. She said they were mild but the seeds were not! I enjoyed this with extra virgin olive oil and seasonings.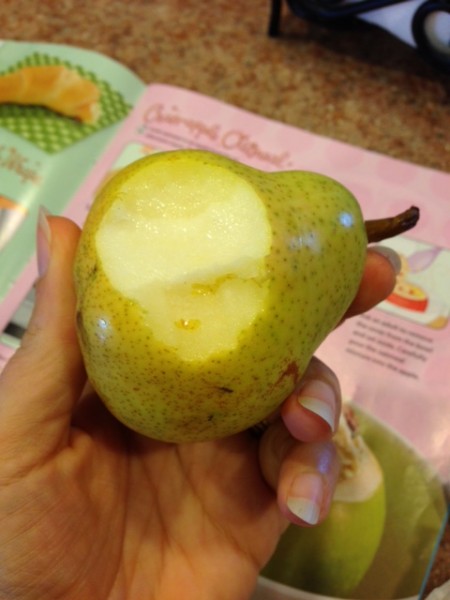 I love pears but I like them when they are nice and yellow and ripe. This one was ok, but I wanted something with my salad so that was my choice. By Wednesdays the fruit pickings in the fridge are limited as I shop on Thursdays or Fridays.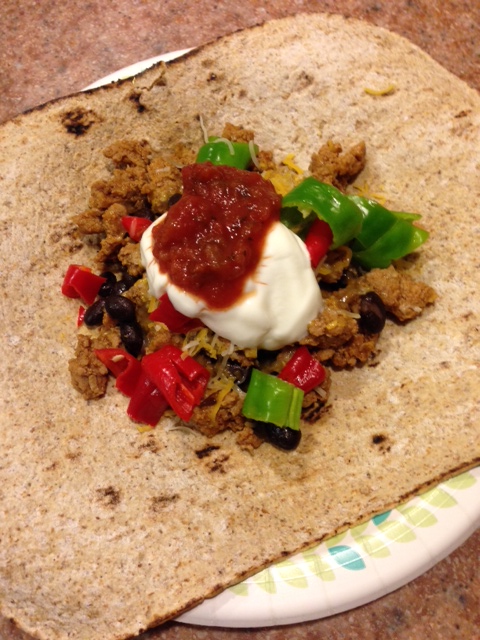 The kids had ground turkey burritos and so did I with some more of those peppers from my friends garden. Topped with salsa, sour cream and a little cheese. Similar to my Asian Turkey Lettuce Cups for the filling.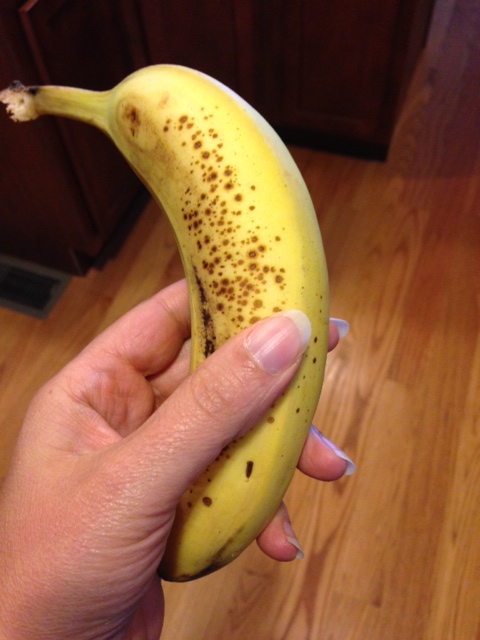 Finished the day with a banana. Wanted to smother it with peanut butter but was able to avoid the temptation to do so, thank God! Not really what you want to do before heading to bed right?
Are you an emotional eater? What do you do to avoid those temptations that make you run to the food?