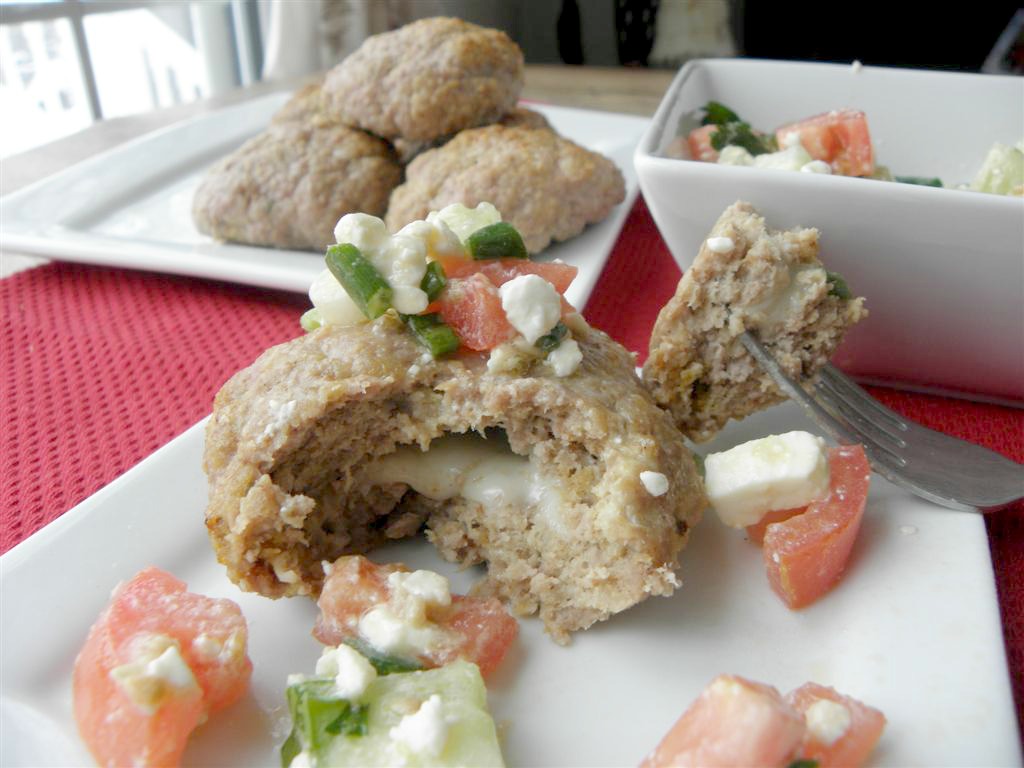 My hubby has been seeing many recipes and pictures of burgers/ sliders lately and begging me to make some. Knowing I still wanted them healthy, I chose to use my ground turkey recipe for Turkey Meatloaf Muffins and then stuffed them with cheese! It was a winning solution all around. The family liked them and I was happy they weren't going to break my calorie/point budget for the day!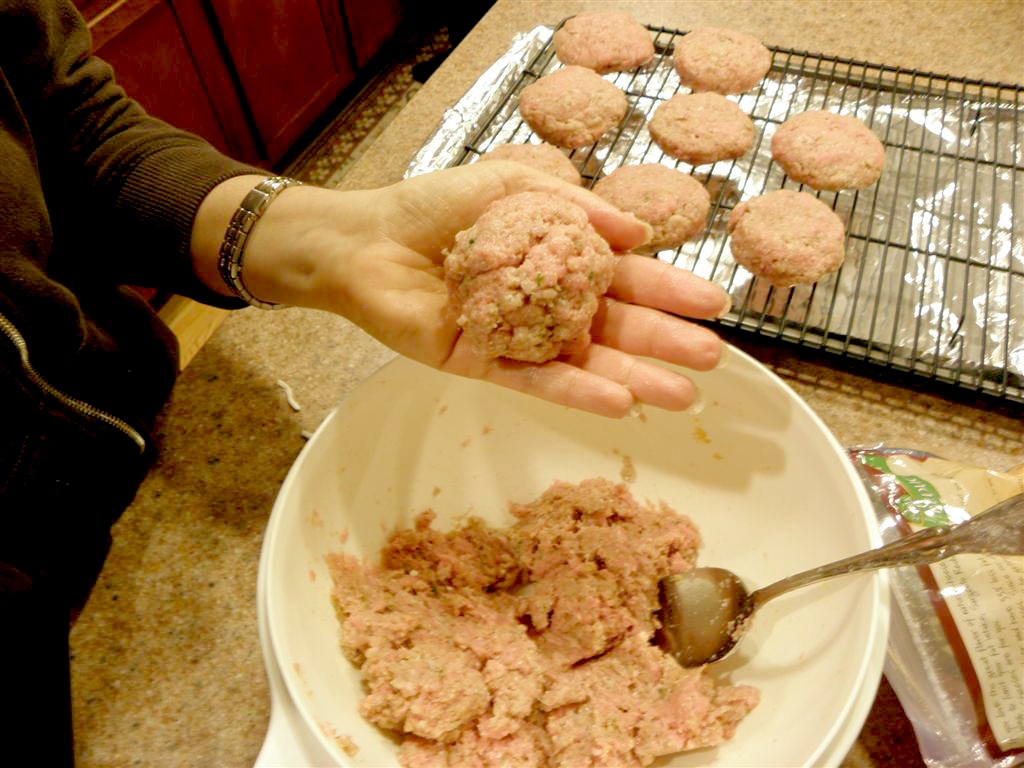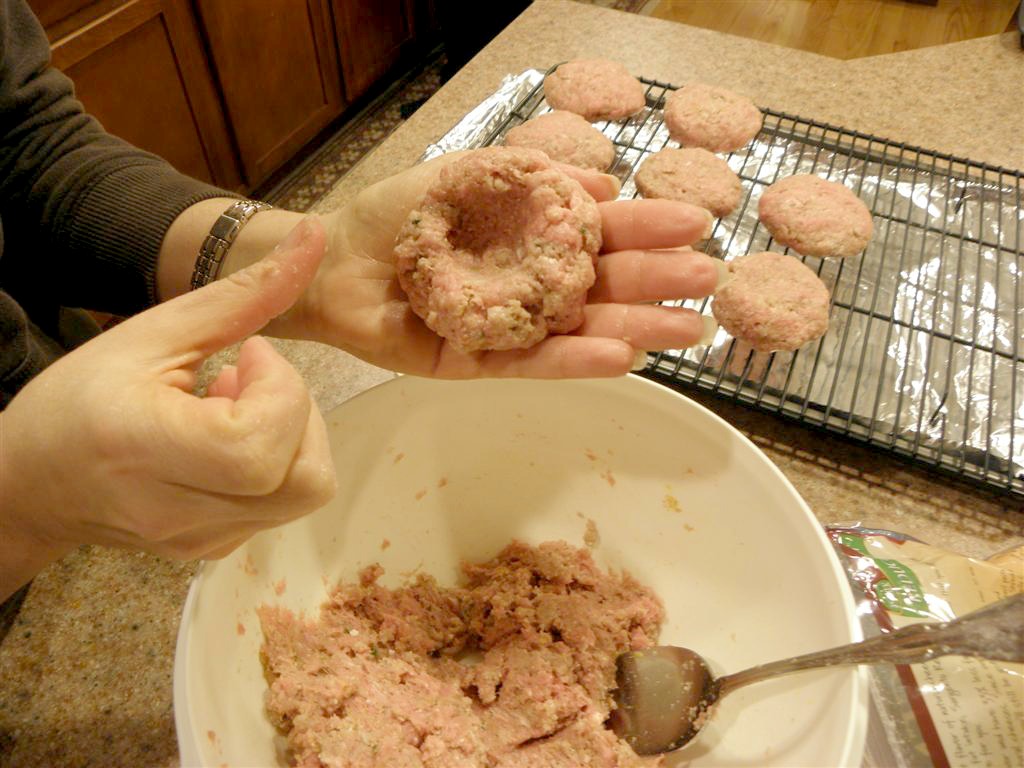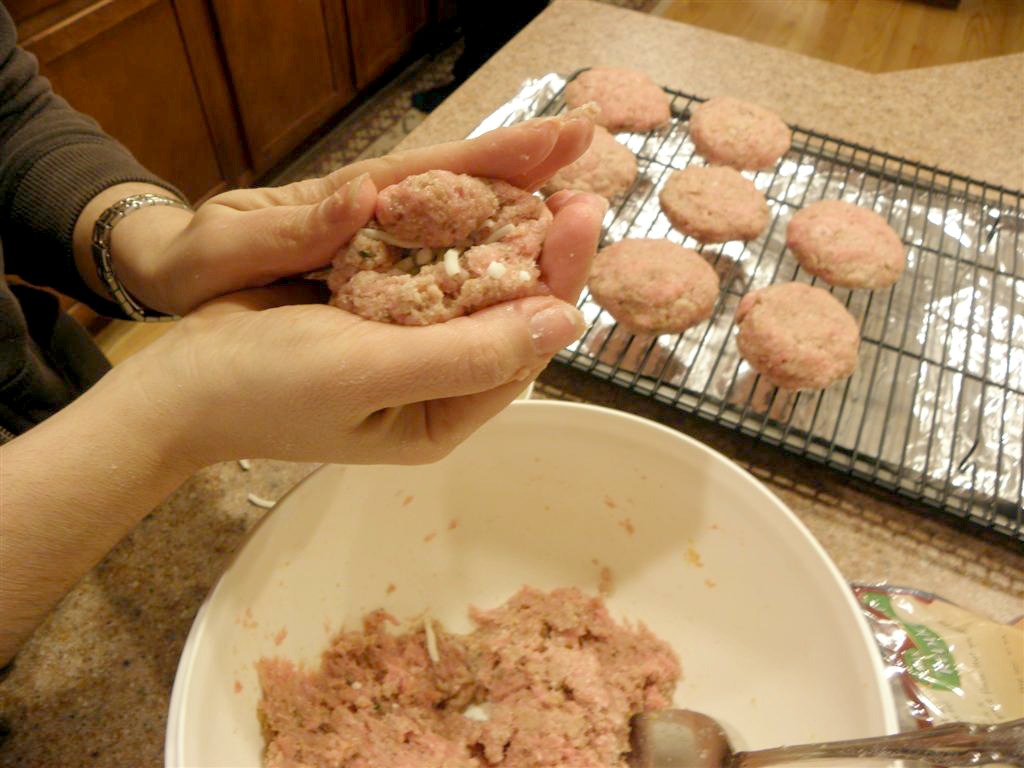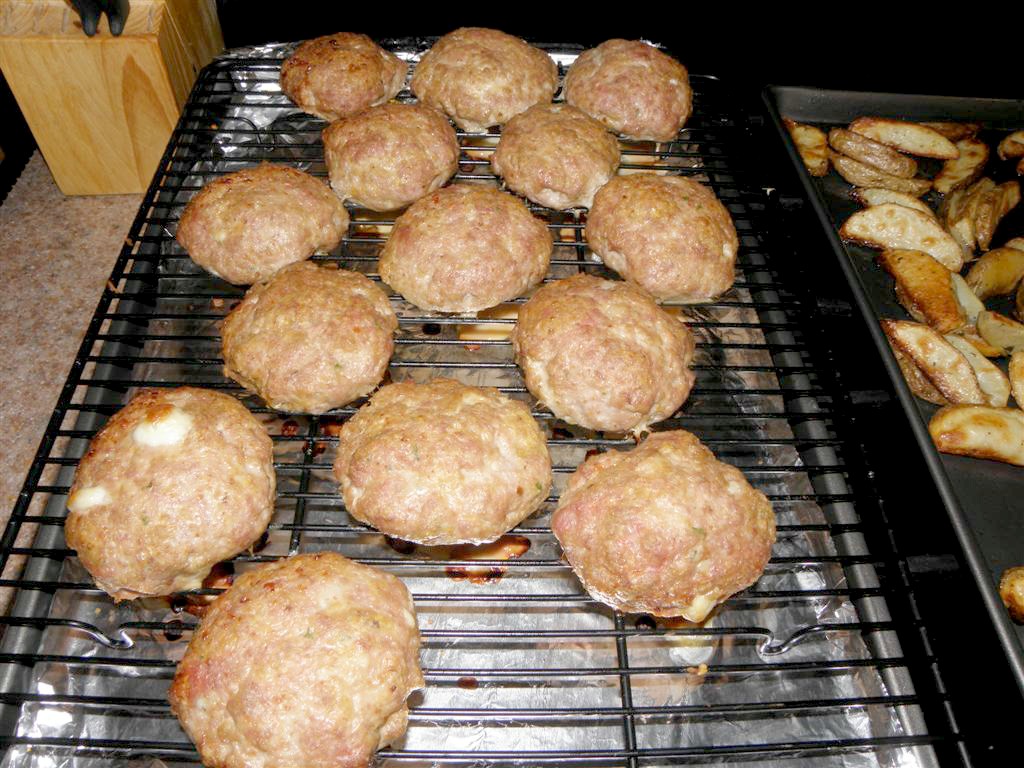 You could easily replace the whole wheat bread crumbs with gluten free if needed.
Healthy Stuffed Turkey Sliders
Author:
Prep time:
Cook time:
Total time:
Ingredients
2.5 lb. ground turkey, 93% lean
2 eggs
¼ c. 1 % milk
2 teaspoon Italian seasoning
½ tsp. pepper
2 teaspoon salt
2 tsp. garlic, minced
½ c. whole wheat bread crumbs
½ c. Parmesan cheese, grated
½ c. mozzarella, shredded
Instructions
Mix all ingredients together in a bowl and combine well.
Preheat oven to 400 degrees.
Using your hands form a ball somewhat smaller than the size of a tennis ball. Make 14-16 depending on size.
Indent each ball with your thumb and place about 1-2 teaspoons of shredded cheese in each.
Fold over the edges to cover the cheese so it won't leak out.
Flatten and lay the sliders on a wire rack over a baking pan.
Bake for 30 minutes or until a thermometer inserted in center reads 160 degrees Fahrenheit.
Enjoy on a whole grain bun or top with my [url href="https://www.sugarfreemom.com/recipes/cucumber-feta-relish/" target="_blank" title="Cucumber Feta Relish"]Cucumber Feta Relish[/url]!
Serving size:
1
Calories:
192
Fat:
10g
Carbohydrates:
6g
Fiber:
1g
Protein:
19g
Notes
Weight Watchers PointsPlus:5*