This post and photos may contain Amazon or other affiliate links. As an Amazon Associate I earn from qualifying purchases. If you purchase something through any link, I may receive a small commission at no extra charge to you. All opinions are my own.
What I Ate Wednesday is my visual food journal for one day in my life as Sugar-Free Mom.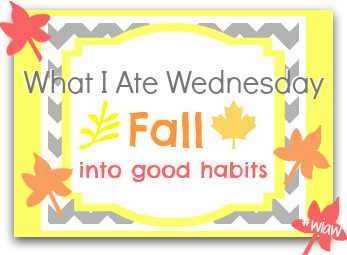 Happy Wednesday Friends! Today I want to share with you my honest struggles with maintaining my weight and the weight gain I've seen over the last two years of blogging. If you've followed my blog for a while now, you know my weight has increased since I began blogging. Within the first 6 months of my blog I was making so much more food for the family and the blog and eating it that I quickly added on 5 pounds over my normal weight. To some of you this wouldn't be a big deal but for me and maintaining my weight loss, it is a huge deal. You can read about my weight loss story here. 5 pounds makes a huge difference in my clothes, my confidence, and it's a good strong indication that if I don't start being more careful that 5 pounds will quickly become 10 pounds. And now another year and half later and confession time, I've been up another 5!!
But my birthday is coming soon which always make me want to look my best and feel my best. I'm really working hard to watch my daily food consumption. I've not been counting calories or using tracking which is how I've always lost weight it it the past, but sometimes it makes me obsess. So for now I'm just focusing on eating my 3 meals and not snacking in between except for once between my lunch and my dinner. Definitely not eating after dinner.
What can I say to why I struggle greatly in this area? I'm a foodie, I love to eat, I love to blog, I love to create and be creative with healthy eating, BUT and this is the issue, I eat too much. YOU CAN GAIN WEIGHT ON HEALTHY FOOD! I'm proof of it. My biggest downfall is the portions. I simply eat too much. I've never steered from my discipline of not eating white sugar or refined white flours and I can say I do not crave like a crazy women as I once did over 9 years ago of leading this sugar free life. So no cravings is fabulous, but I still have a portion issue that is just something I think I will need to work on every day. Although I share with you my visual food journal, the rest of the week while making recipes and going about the day I really just eat more servings than I should and snacking is the worst for me even if the snacks are healthy. I must forgo all snacking after dinner and make it became a habit!
As of this writing I am on a mission to lose the 10 pounds and get back to the normal weight I was when I started blogging. I believe with God's help I will have success and achieve this goal. I've done it a few times before in life and on my journey and the weight loss was much bigger than just 10 pounds. I'm grateful it's only 10 pounds and not any more than that.  I'm planning on seeking out an old friend to be accountable to with my food intake and keep up my exercise which is something I love and have made a habit of over the last 20 years.
If you struggle in this area, find a support group, maybe Weight Watchers. Find an exercise buddy. Food Tracking does work when you work it. (I think I really need to get back on track with this, no pun intended!) And most of all remember it's only one day at a time. You can do anything one day at a time. 🙂
Breakfast
Today I'm sharing my eats for last Tuesday when my children went to music classes and I wasn't carpooling so I had some time all to myself, which is very very rare indeed! Lately I've been choosing to enjoy a healthy juice or smoothie for either breakfast or lunch, mostly because it's quick and easy. This one consisted of a grapefruit, carrots, cucumber and celery and some lemon juice and lemon stevia. It was delicious!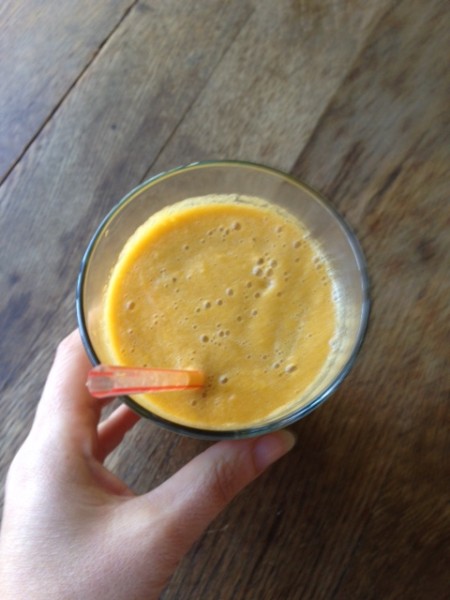 Lunch:
My friend and I had lunch together to celebrate her birthday. We went to a quaint little country restaurant that also had a little store with unique handmade items. I wanted to buy everything! For lunch I had a wonderful side salad and this delicious chicken and bean soup. He had a little spice to it and it was quite filling.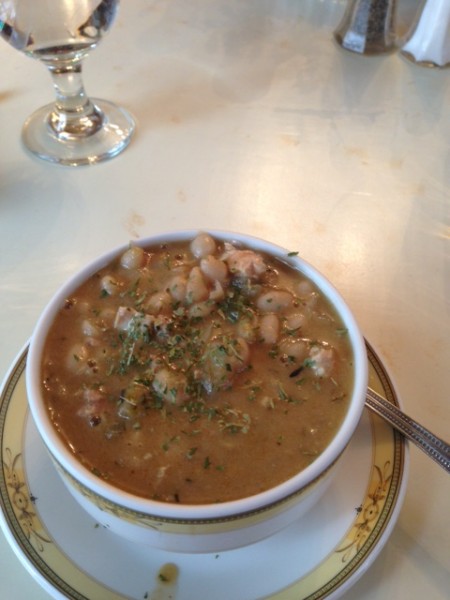 Afternoon Snack:
While I was working on editing photos and blog posts I needed a filling snack to carry me through till dinner. I choice a whole wheat sandwich thin bread topped with peanut butter and sunflower seeds. It was perfect and I carried on.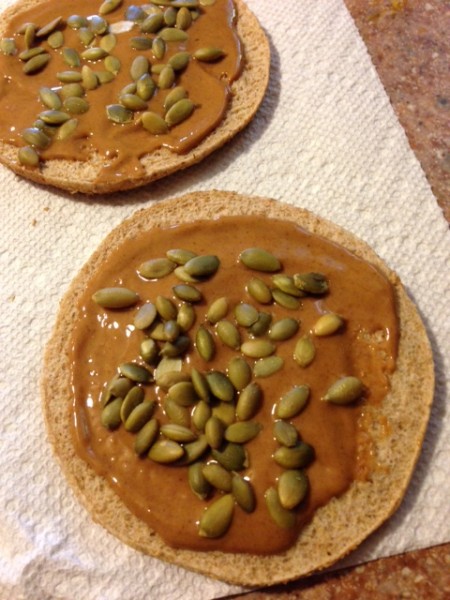 Dinner:
I made a new chicken and biscuit pot pie recipe that I will be sharing soon. It's got gluten free biscuits on top that were out of this world yummy! A reader shared with me her foolproof recipe and I loved it, so did the family!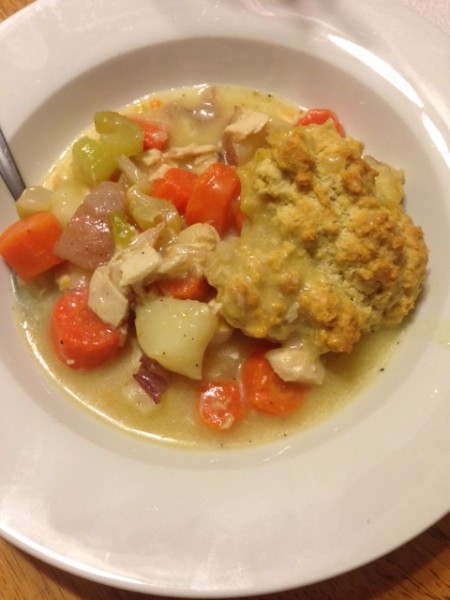 This was also part of dinner. I enjoy hummus and veggies quite frequently. Sometimes I just don't feel like a salad and I need to munch and crunch. Veggies and hummus are they way I do that, better than potato chips right?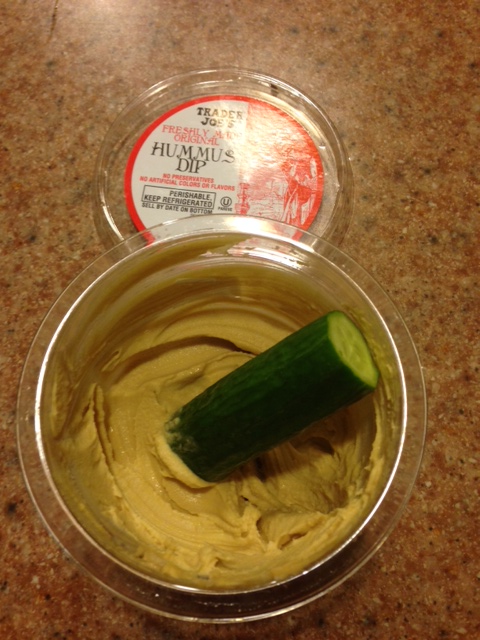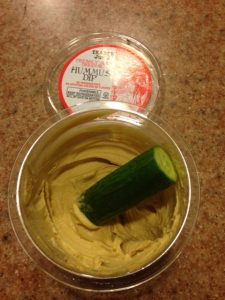 Are you on the path of losing weight, maintaining your weight or simply just trying to remove unhealthy sugars and processed foods from your life? Can you relate to anything I shared today? Please share, I'd love to hear from you!