If you love easy Slow Cooker Dinners, this Low Carb & Gluten Free Family Dinners Ebook is perfect for you!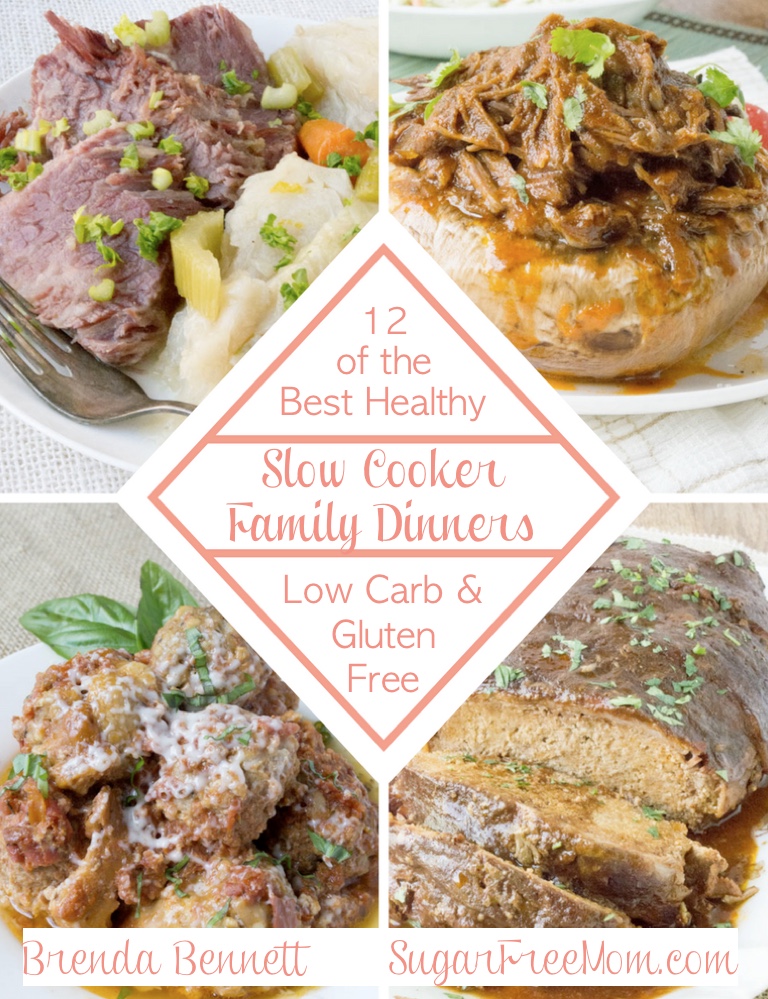 This is an easy collection of 12 of my BEST Slow Cooker Recipes on my Blog all in an easy to find eBook! If you are anything like me, you want fast and easy for dinners during the weeknight. I can't help it but slow cooking is my favorite kind of meal. All of these recipes are gluten free, low carb and family favorites.
Recipes included:
Crock Pot Low Carb Cheeseburger Chili
Crock Pot Low Carb Un-Stuffed Cabbage Roll Soup
Crock Pot Garlic Parmesan Drumsticks
Crock Pot Low Sugar Maple BBQ Pulled Beef
Crock Pot Low Carb Balsamic Bacon BBQ Meatloaf
Crock Pot Asiago Ranch Chicken
Crock Pot Sugar-Free BBQ Pulled Chicken
Crock Pot Low Carb BBQ Baby Back Ribs
Crock Pot Low Carb Chicken Marsala
Crock Pot Low Carb Corned Beef & Cabbage
Crock Pot Cheesy Stuffed Turkey Meatballs
Crock Pot Balsamic Roast Beef
Photo and Nutrition Information Included with each recipe!
Just 1.99!
Thank you for your support to keep this website running!