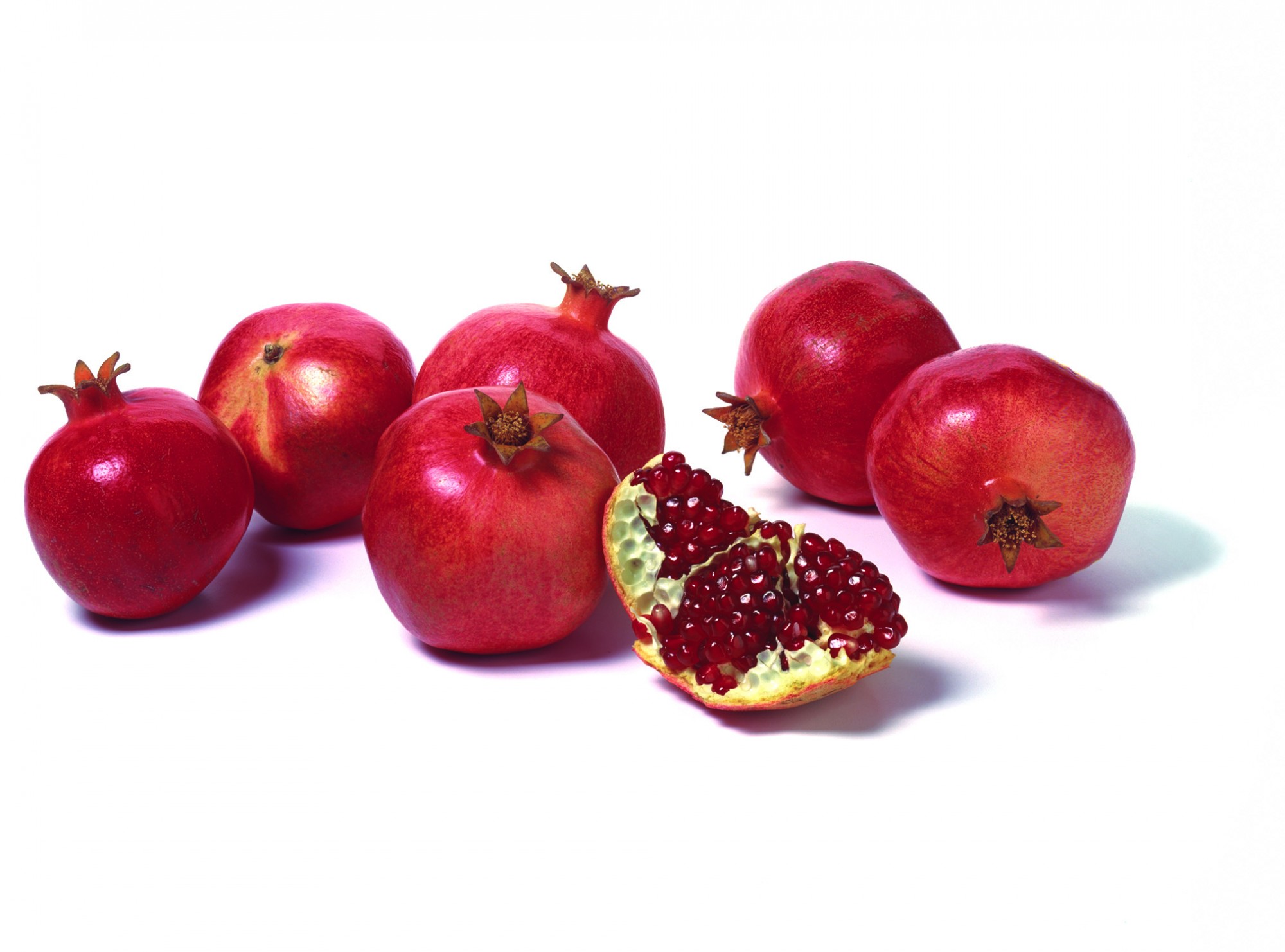 Has the thought of picking up a fresh pomegranate turned you off because you have no idea how to clean it for the juicy seeds? Or maybe you know the work it involves and would prefer to skip it altogether? I was of the later opinion and really, until the hubby brought a few home I didn't want the tedious task.
BUT I'm sharing with you an easier way to keep clean, less staining and splattering everything pink and enjoy the juicy rewards of this fabulous fruit full of antioxidants and good for you fiber!
Step 1: Slice the stem off and cut the fruit into 4 segments.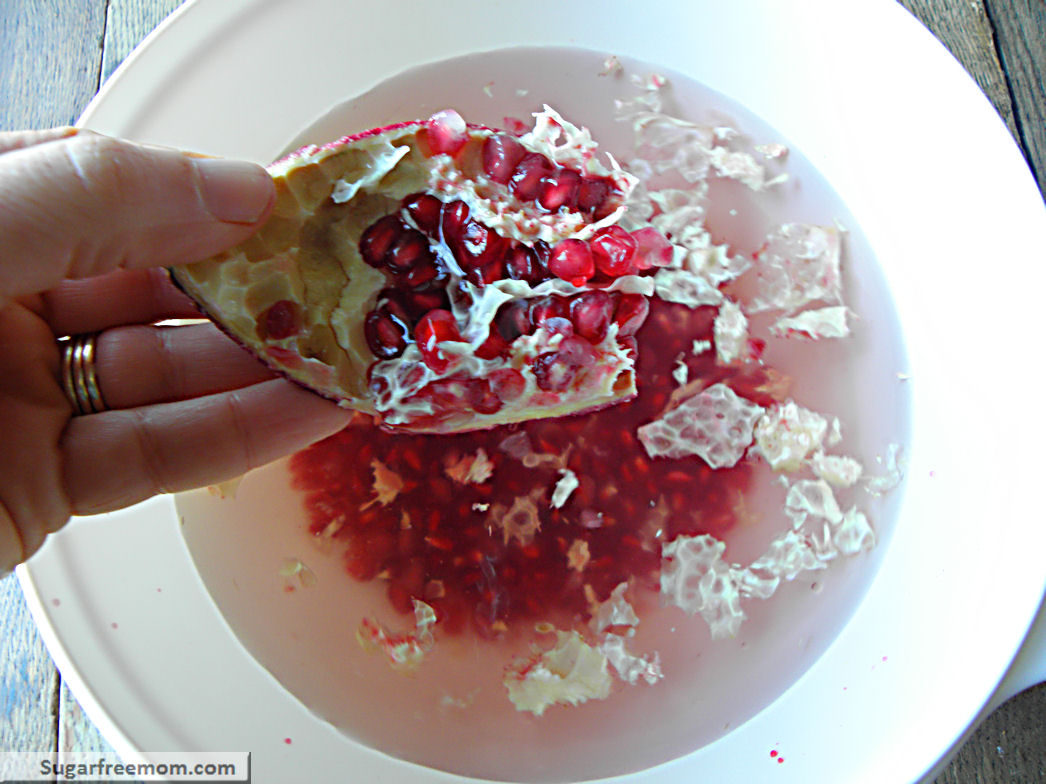 Step 2: Drop each segment into a bowl of cold water. Invert the skin and the seeds will extend out. Easily prick off the seeds and drop into the bowl. Remove as much of the interior skin as you pull off the seeds.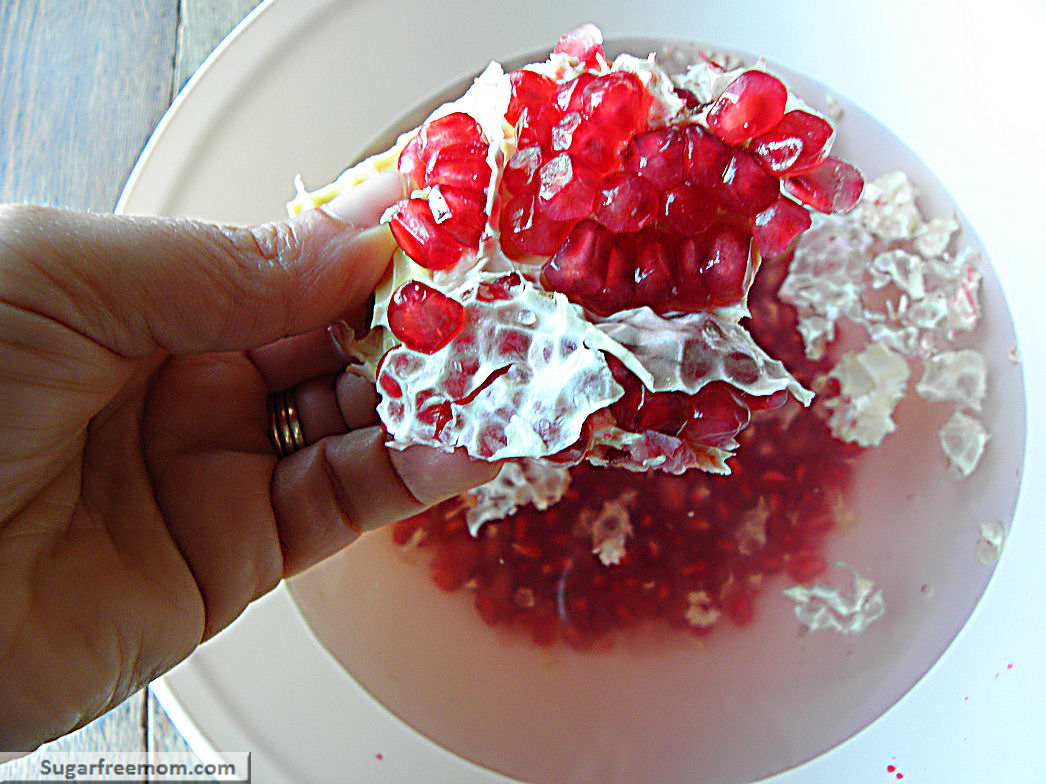 Step 3: If you feel like being meticulous you can go back through the seeds and snap off any white ends on the seeds.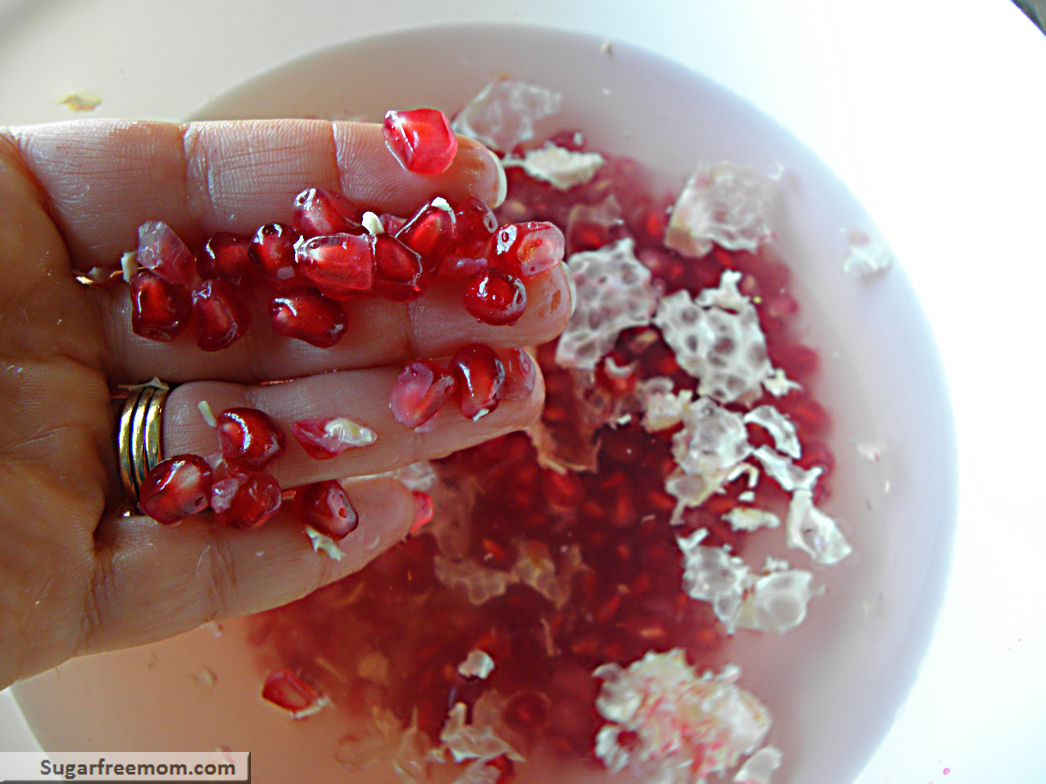 Step 4: Make sure all the seeds are not still attached to the interior. Strain.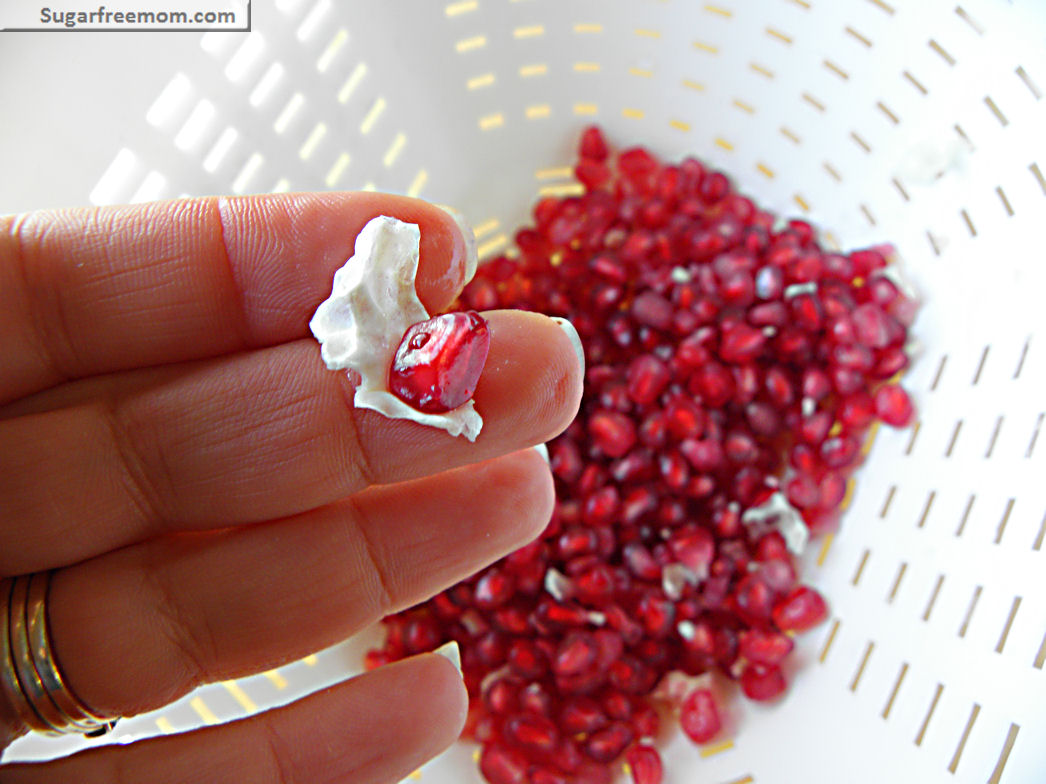 Step 5: Rinse once more in a bowl of cold water and remove the colorless pieces which have no taste.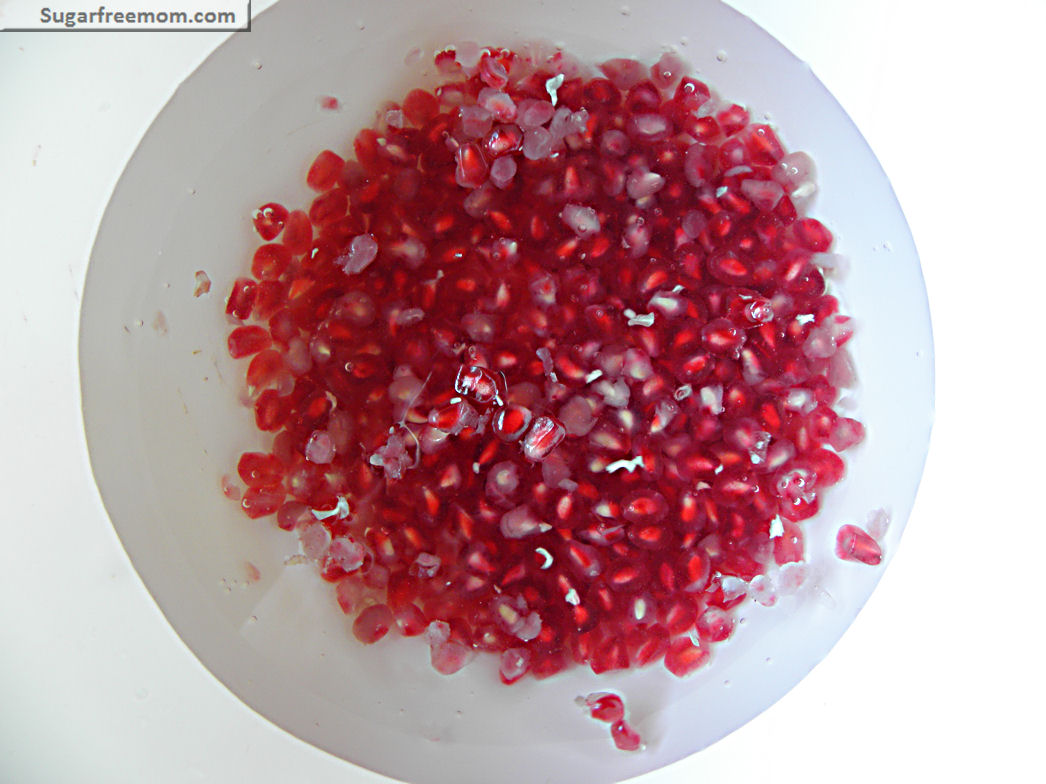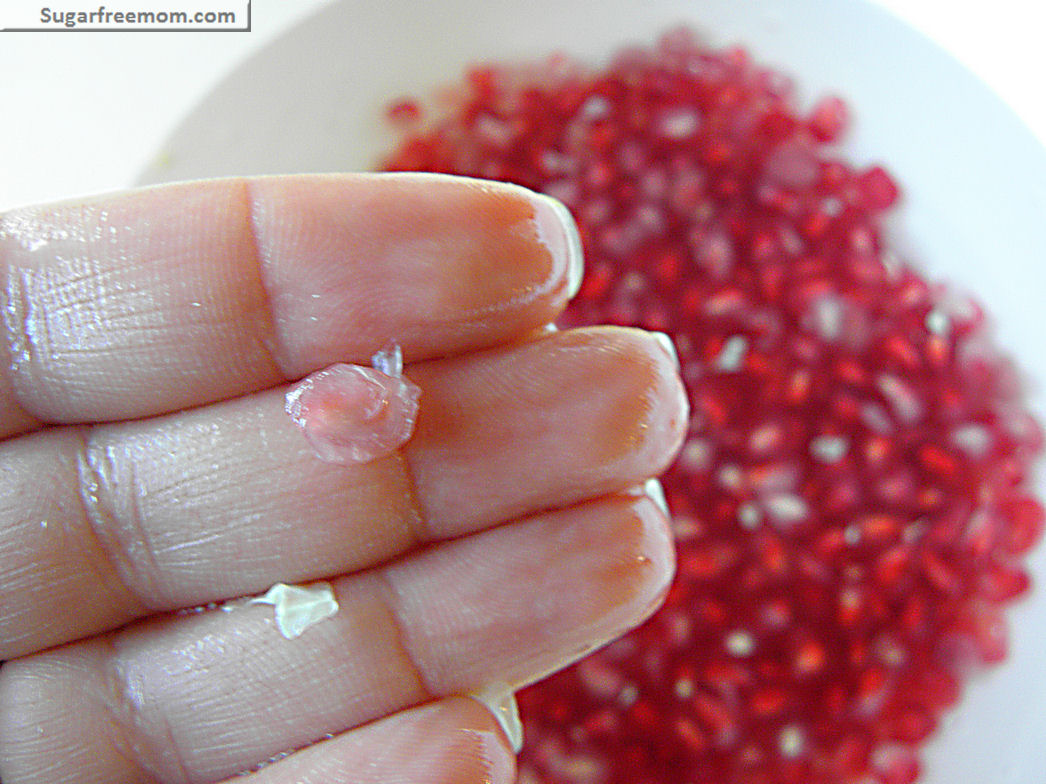 Enjoy mixed in some yogurt, add to any salad for a natural sweetness and stay tuned tomorrow for a great recipe using these little luscious seeds!