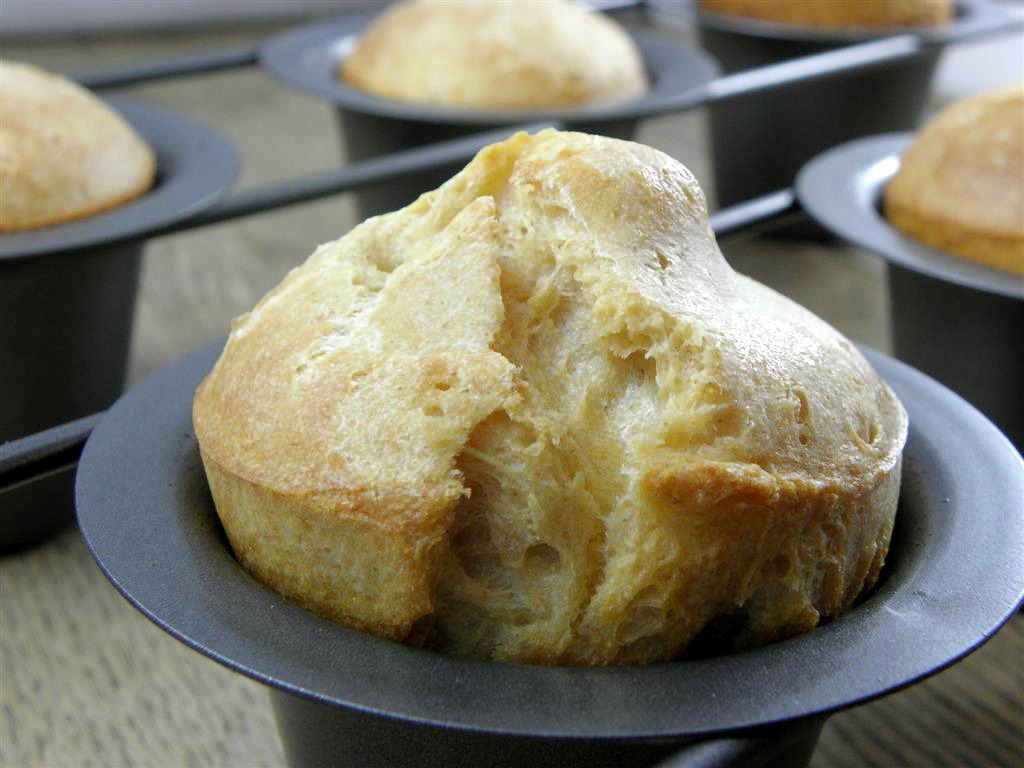 Every once in awhile I get a hankering for some nice warm buns with a hearty soup, like my Beef Spinach Orzo pictured below.
I haven't made popovers in forever and my family loves them. The first time I made them I didn't have a popover pan so I used a muffin pan and they were good, but not as high and pretty as what I think a typical white flour popover looks like.
They should look like my pic above, which by the way, I am so thrilled about because they came out pretty high for whole wheat, don't you think?
I'm in LOVE with my new popover pan! Here it is!
Isn't it the cutest thing you ever saw?!!!
This is a super quick and easy recipe that can be made on any given evening. The only disadvantage is the fact they don't warm up well the next day. Making only enough for your meal is the best bet. Enjoy them as soon as they pop out of the oven. This recipe is just enough for our family of five, making only 6 yummy, savory popovers.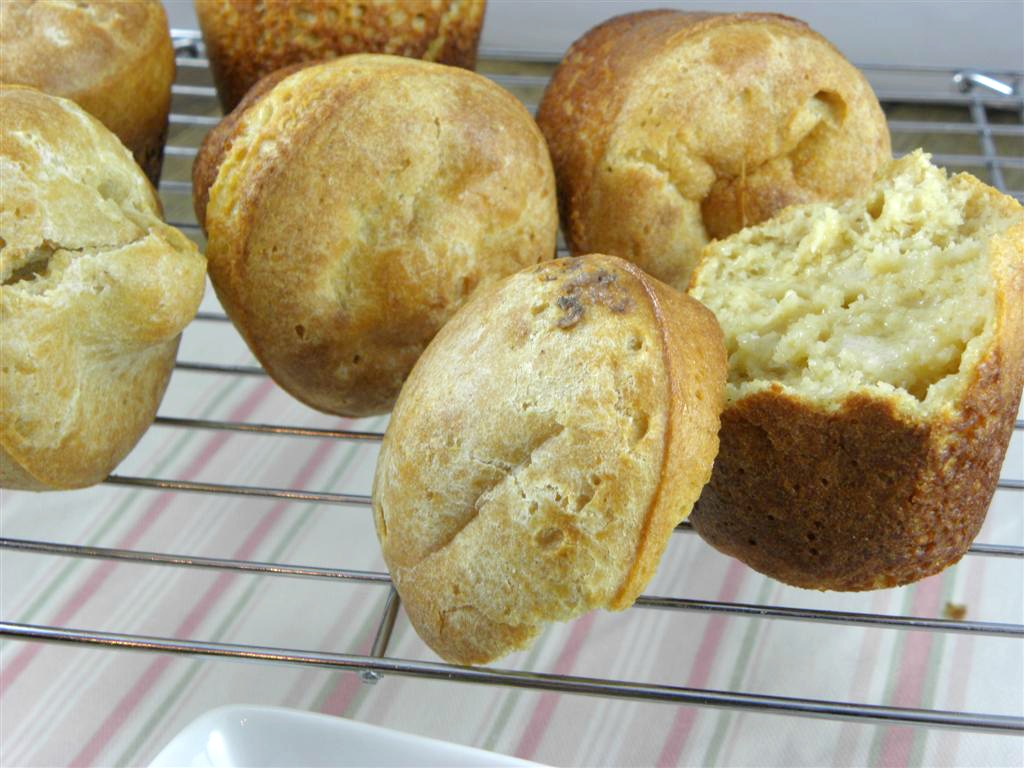 If you decide to make them, especially if you might be a popover connoisseur, please let me know how you like this whole wheat version.
Recipe adapted from Balancing Beauty and Bedlam.
Brenda's Recipe Notes:
No baking soda or baking powder is needed but make sure your eggs are at room temp and your milk is luke warm for best results.
Letting the batter sit our for an hour on the counter is also helpful for better results.
If you use gluten free flour add 1 teaspoon of xanthan gum.
Whole Wheat PopOvers Recipe
Author:
Prep time:
Cook time:
Total time:
Ingredients
1 ¼ c. milk, 1%
2 large egg whites
1 large egg
1 ¼ c. white whole wheat flour
½ tsp. salt
Instructions
Preheat oven to 425 degrees.
In another bowl, combine flours and salt.
Pour milk over flour and mix to combine.
Add on egg and mix well. Add one egg white at a time and combine.
Spray nonstick cooking spray evenly among 6 cups.
Fill cups about ¾ full with batter and bake for 20 minutes then reduce temperature to 325 degrees.
Bake another 15 minutes until golden brown.
Serve immediately.
Serving size:
1
Calories:
60
Fat:
2g
Carbohydrates:
7g
Fiber:
1g
Protein:
5g
Notes
Weight Watchers PointsPlus: 2*