These Incredibly Delicious Chocolate Easter Eggs are filled with luscious, creamy cookie dough filling that is entirely sugar free! These are gluten free, low carb and allergy friendly, making them one of the easiest and best Easter treats for everyone!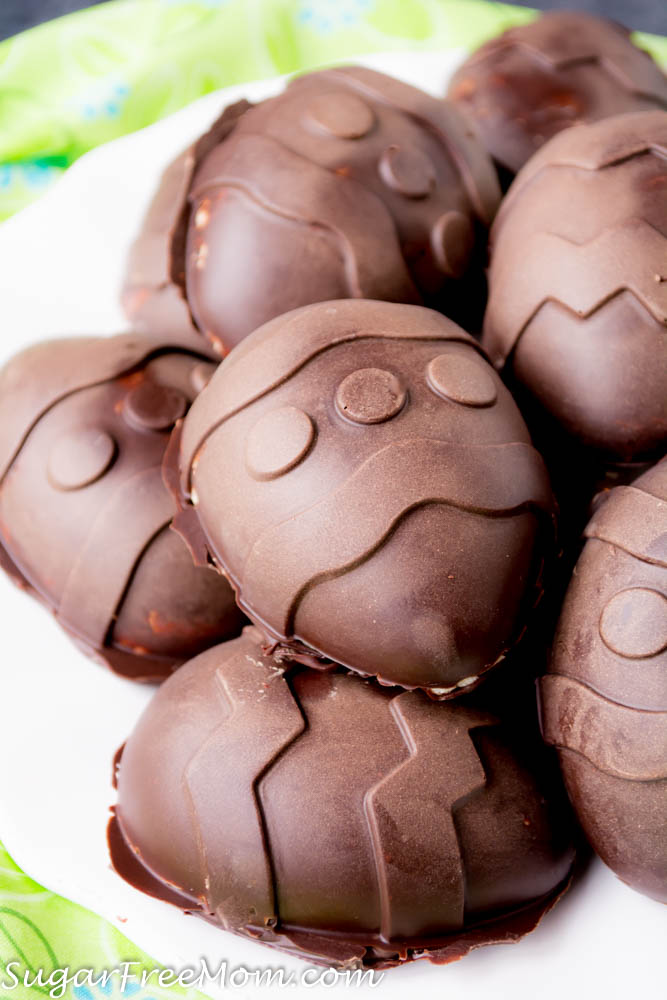 Sugar Free Chocolate Coated Easter eggs filled with a sugar-free cookie dough takes minutes to make! The hardest part is waiting for the chocolate to set before indulging!
I'm always trying to figure out new ways to impress my kiddos, especially for holidays. Easter being one of the notorious ones filled with all things candy, they need to be wow-ed!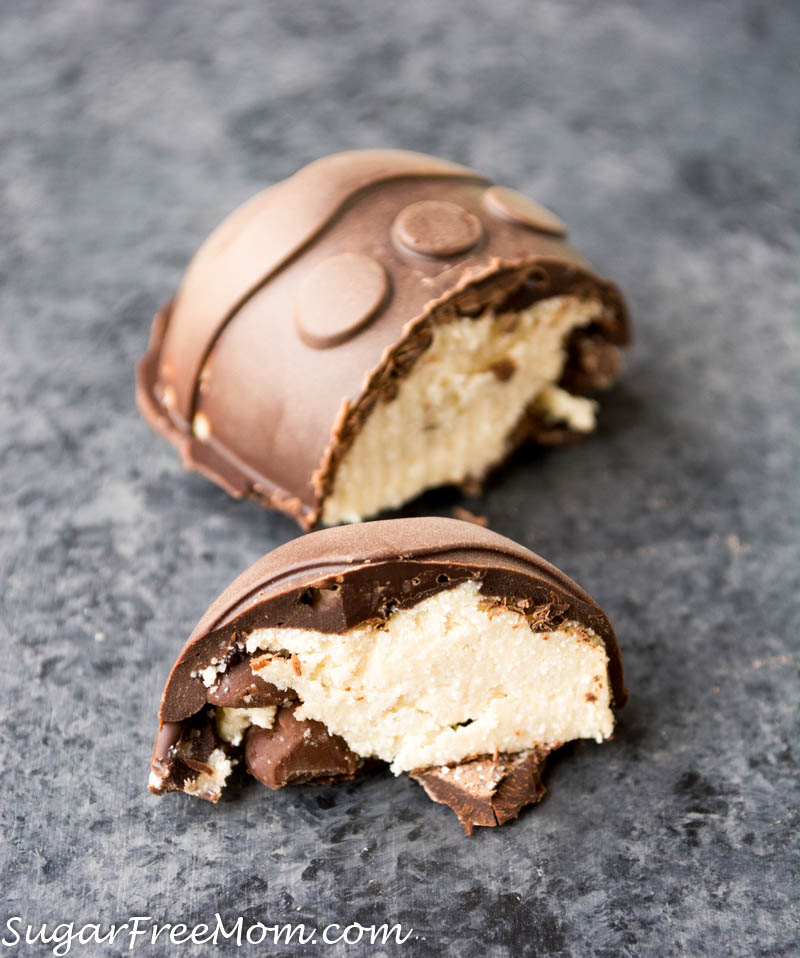 And wow them I did!
My kids were super impressed that these Easter treats could be enjoyed even by the youngest who has a tree nut and peanut allergy. Recently I shared my luscious Peanut Butter Easter Eggs and of course my youngest was truly disappointed he couldn't have one bite.
When I told him everything in these were perfectly ok for him to enjoy, he was beyond thrilled and hugged me many times!
If you've got children or family members or friends with peanut and tree nut allergies, any store bought candy is difficult to find without it having been made in a facility that processes nuts. These Easter eggs will bring happiness to all of the sufferers of food allergies and they will love you for it!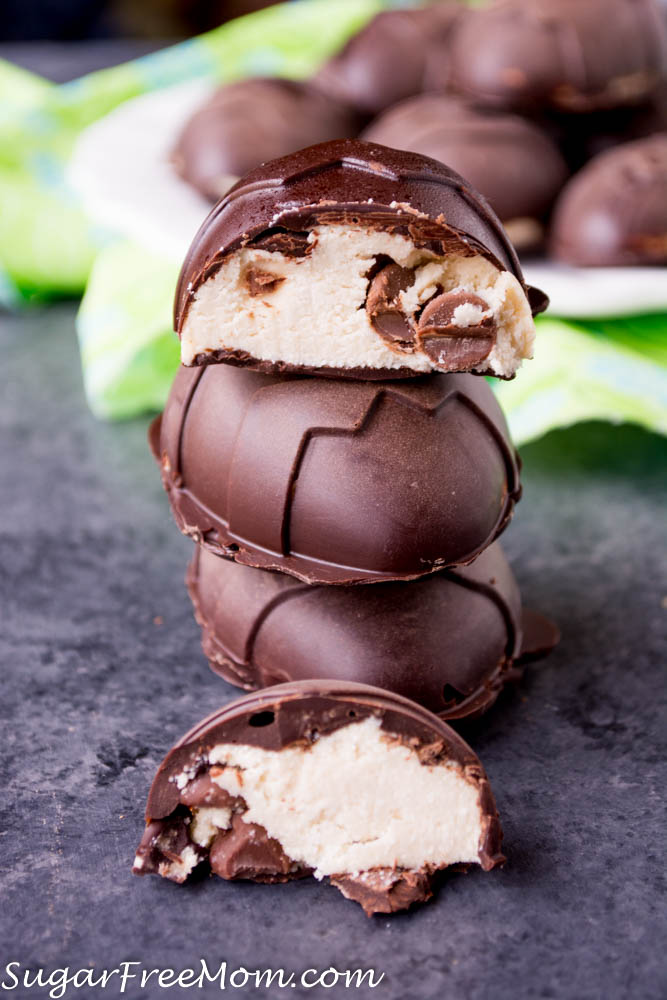 You can add mini or regular chocolate chips to the cookie dough batter. Enjoy Life is a brand that makes chocolate chips  tree nut, peanut and soy free. Also I like to use Lily's Sweets for their sugar-free baking chocolate and chocolate chips, both sweetened with stevia.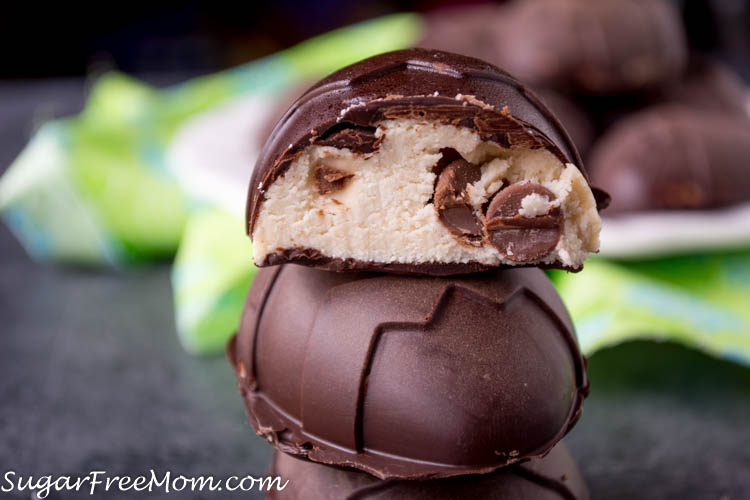 I would love to tell you we froze the remaining 2 dozen I made when testing out my recipe, but that would be a lie. We ate some, brought some to a friends house, shared some more ate some more stored in the freezer and now of course we have none left for Easter! Looks like I will be making a dozen more very soon!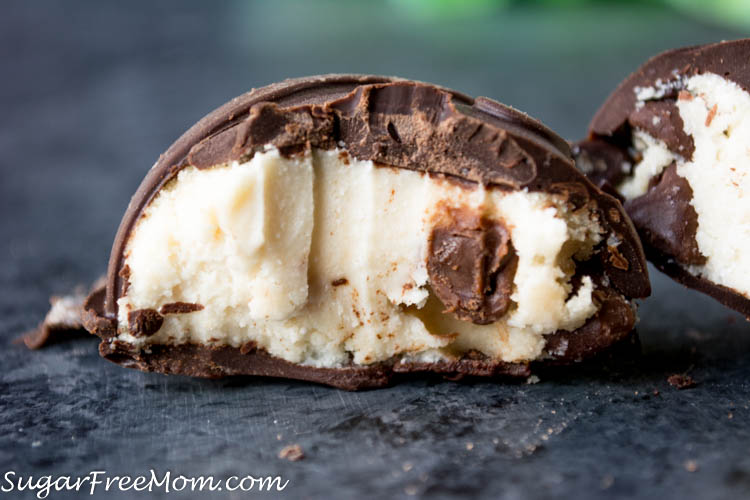 Here's the egg mold I used: Wilton Easter Egg Mold. 
Hope you enjoy this fun and easy recipe for Easter!