Traditional chili recipes can be fantastic, especially for Super Bowl Sunday, but maybe you're looking for a little something different?!! I've got you covered!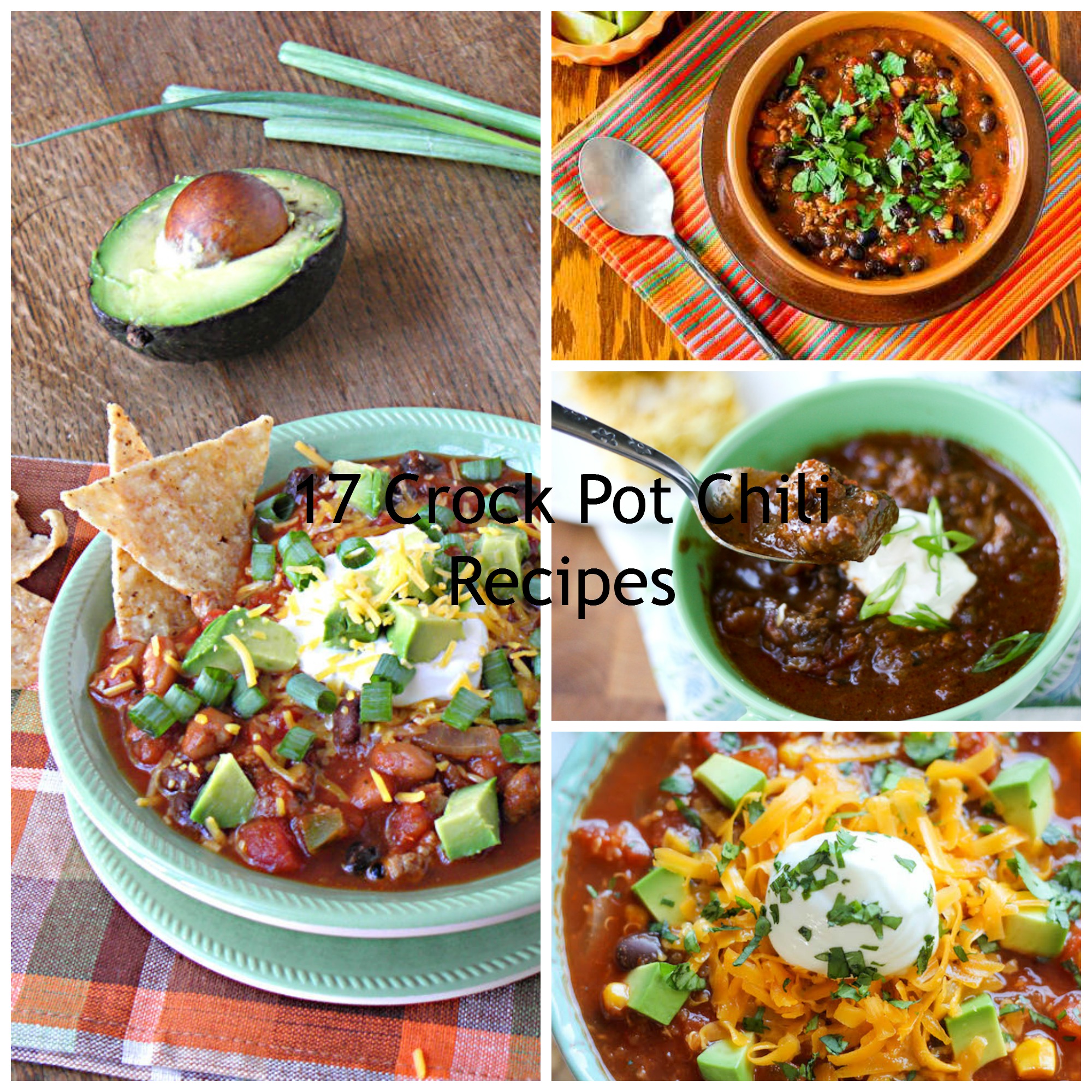 Here's my Lightened Up 3 Bean Crock Pot Turkey Chili for all of you like me, who watch their calorie's, but still want to enjoy good food without deprivation!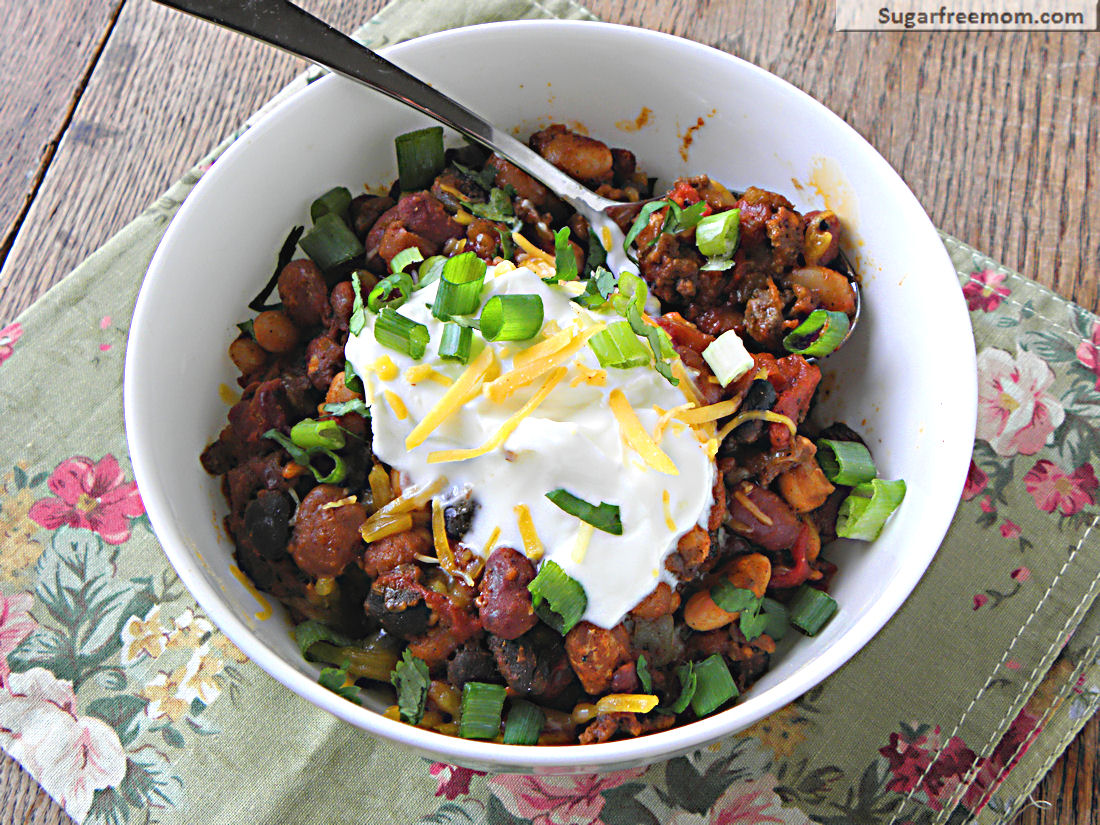 Here's a Black Bean Chili with Lime from Kalyn's Kitchen for either the Crock pot or the stove top!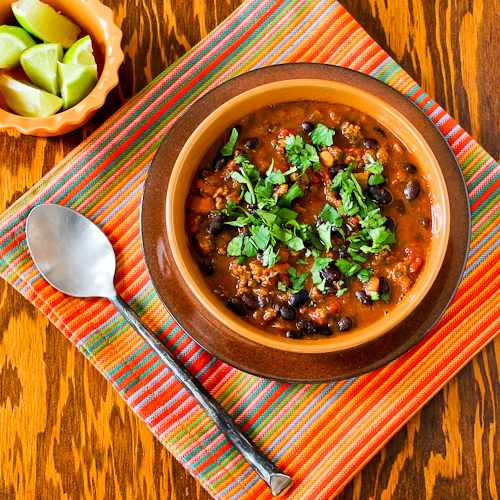 This recipe for the slow cooker includes a combination of ground beef and ground turkey from A Farm Girl Dabbles!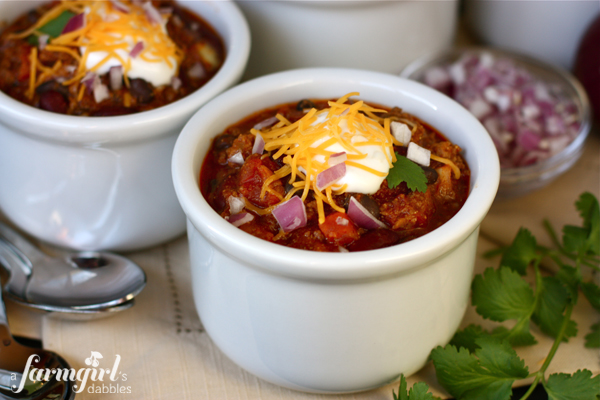 Maybe you'd like to skip ground beef or turkey and go for chicken chili instead! Here's my Low Fat Crock Pot Chicken Taco Chili!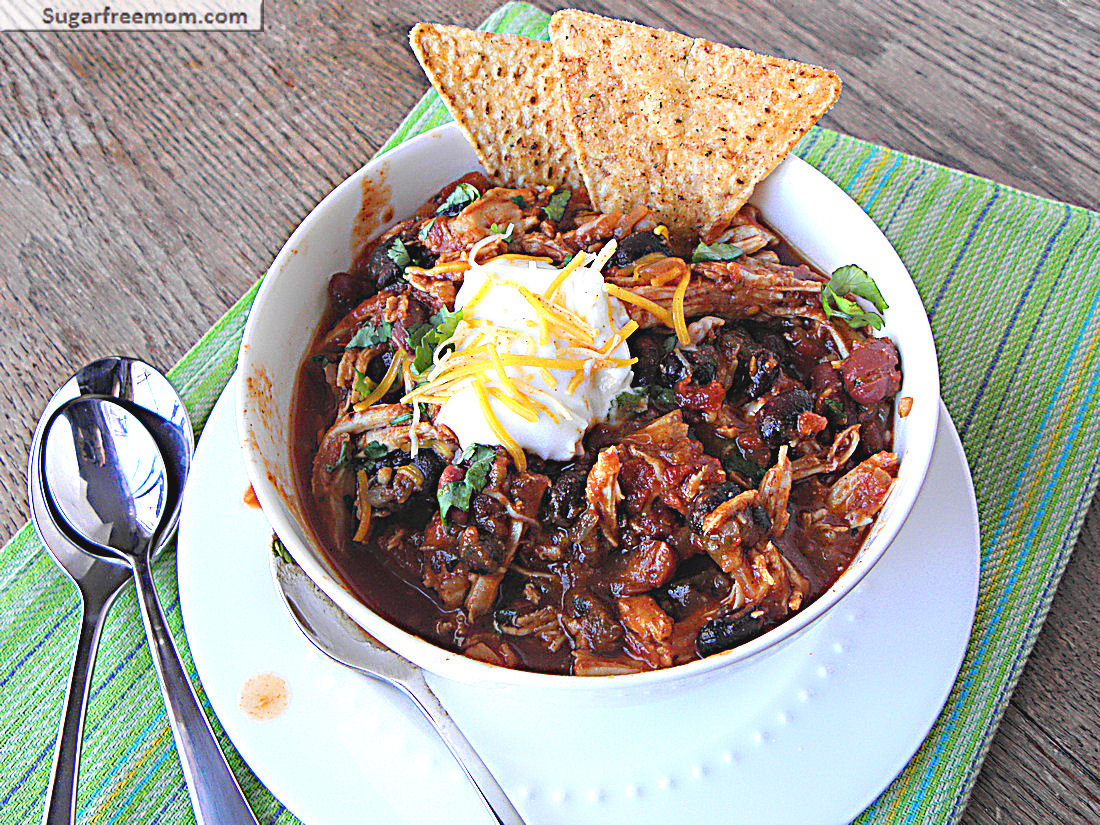 Do you love quinoa? This quinoa chili from Damn Delicious looks fantastic!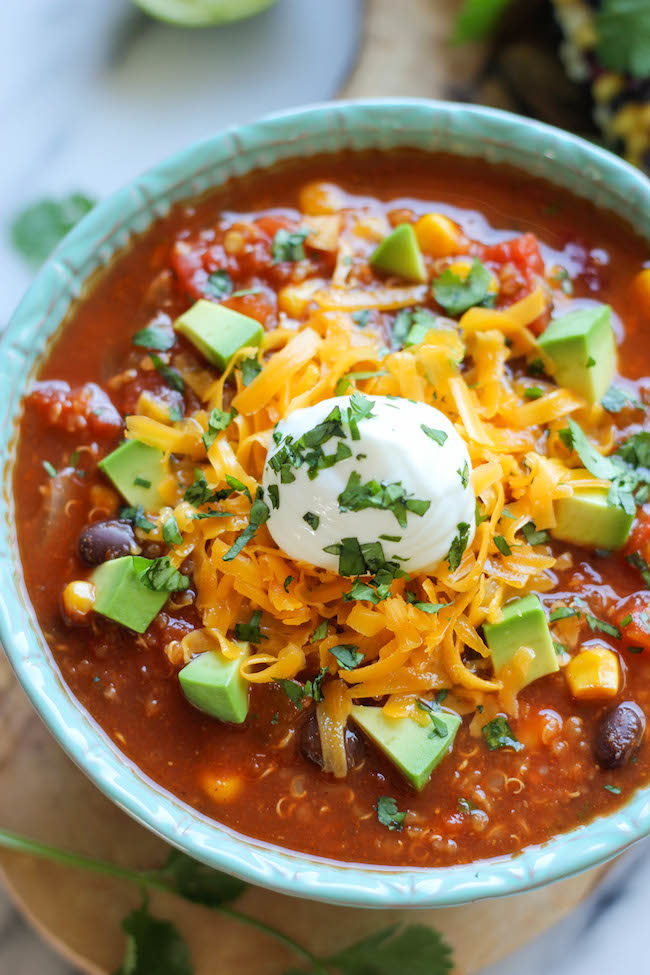 Interested in skipping the meat all together? This White Bean Chili will work perfectly for you from My Whole Food Life!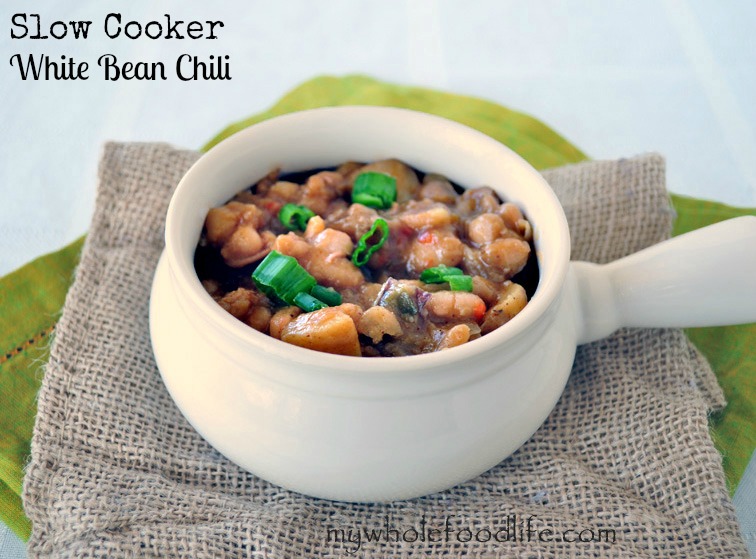 If you're a fan of pumpkin you'll want to try this Chili from the Table for Two Blog!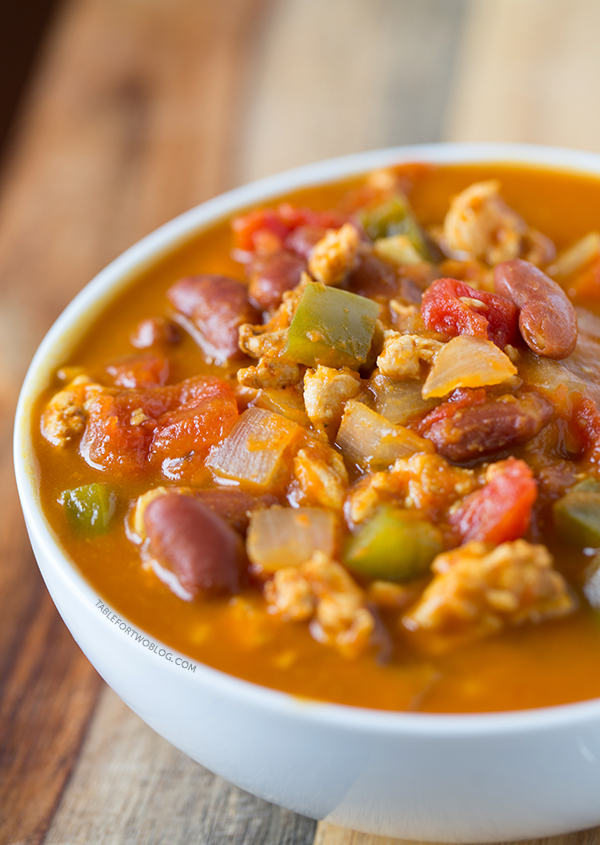 Lover of sweet potatoes? I've got a turkey sausage and sweet potato chili that will do the trick!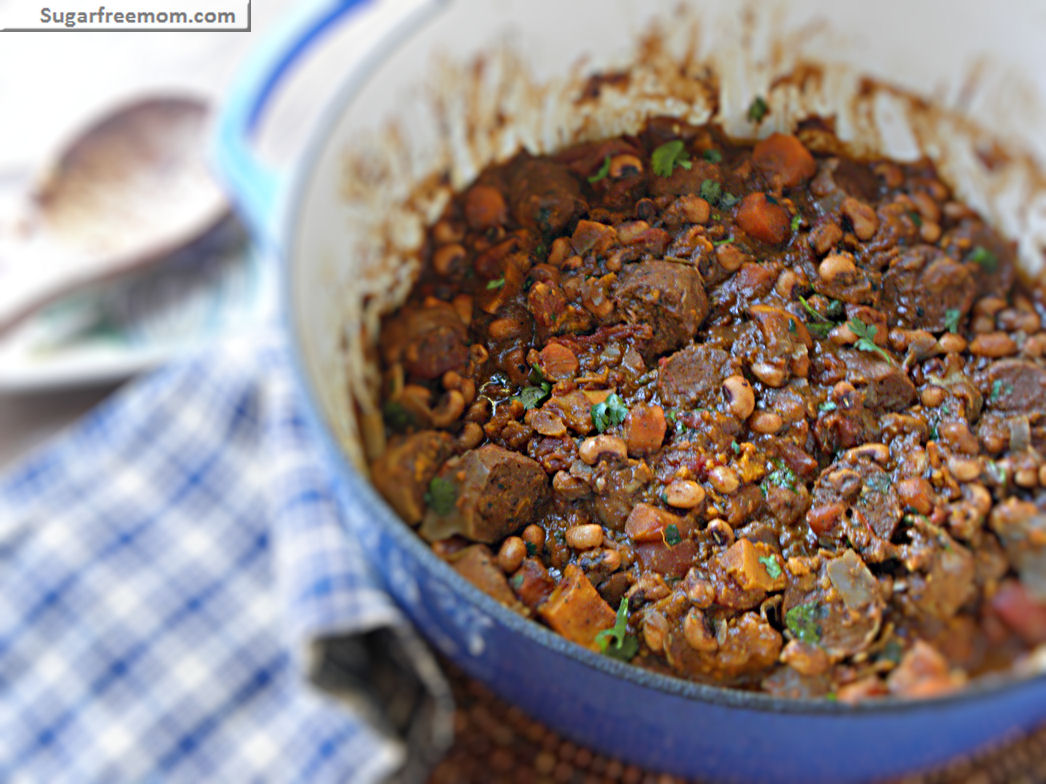 Here's another vegetarian chili with butternut squash from The Lemon Bowl!
Is steak more your speed? This Slow Cooker Steak chili from Perry's Plate looks delish!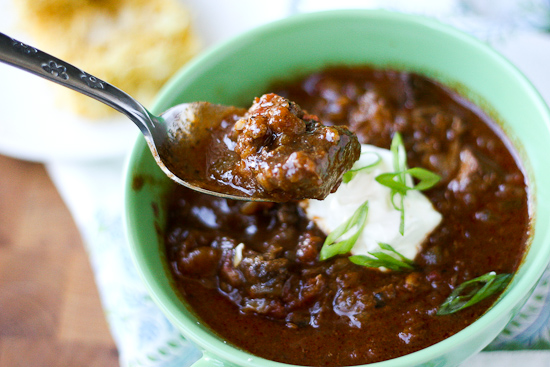 If you want some extra spicy chili this Jalapeno Popper Chicken Chili will fit the bill!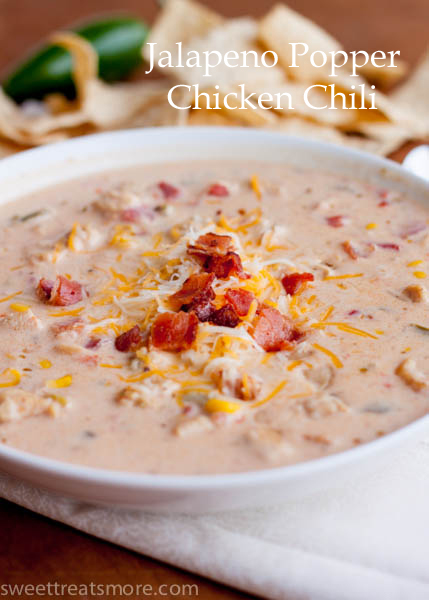 If fajita's are always on your mind this Slow Cooker Shredded Chicken Fajita Chili will be sure to please!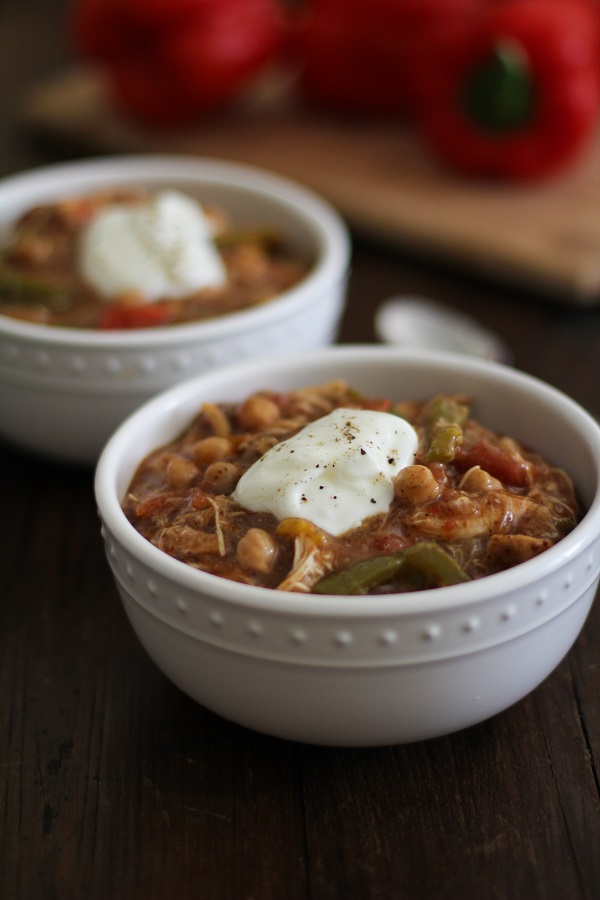 How about taco's?? Love them?? Then my Crock Pot Taco Soup Chili is want you'll be happy with!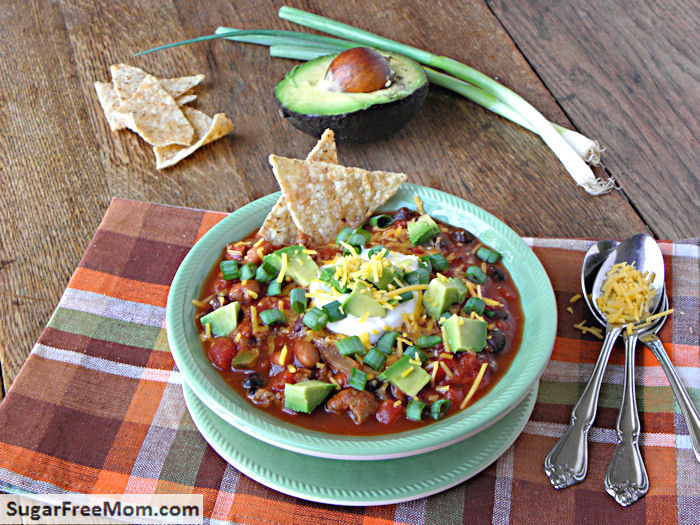 Some really yummy spices in the Crock Pot Black Bean Turkey Chili from Jeanette's Healthy Living!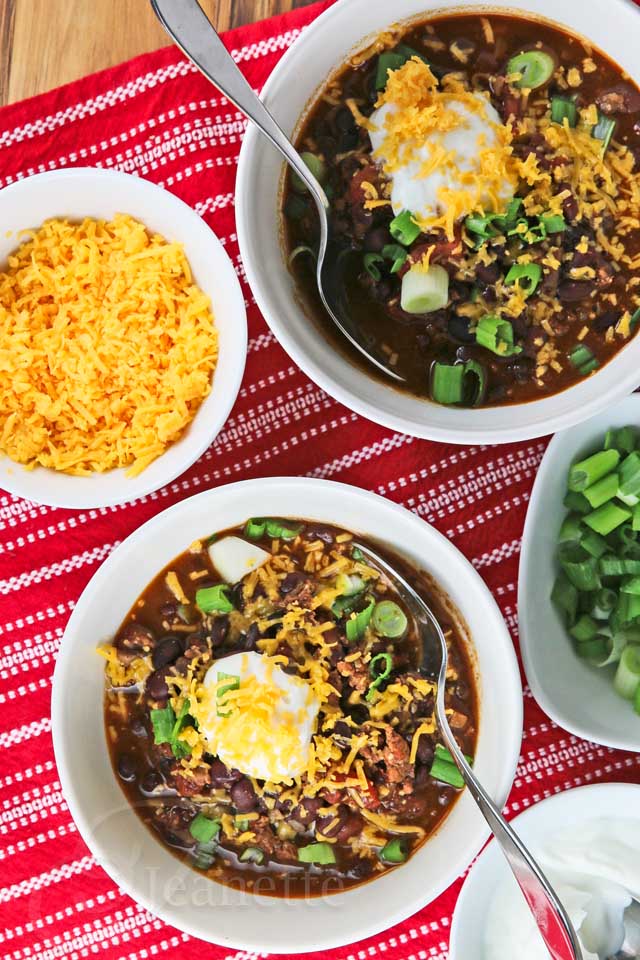 This Smokey Chipotle Chili from What's Gaby Cooking looks fabulous as well!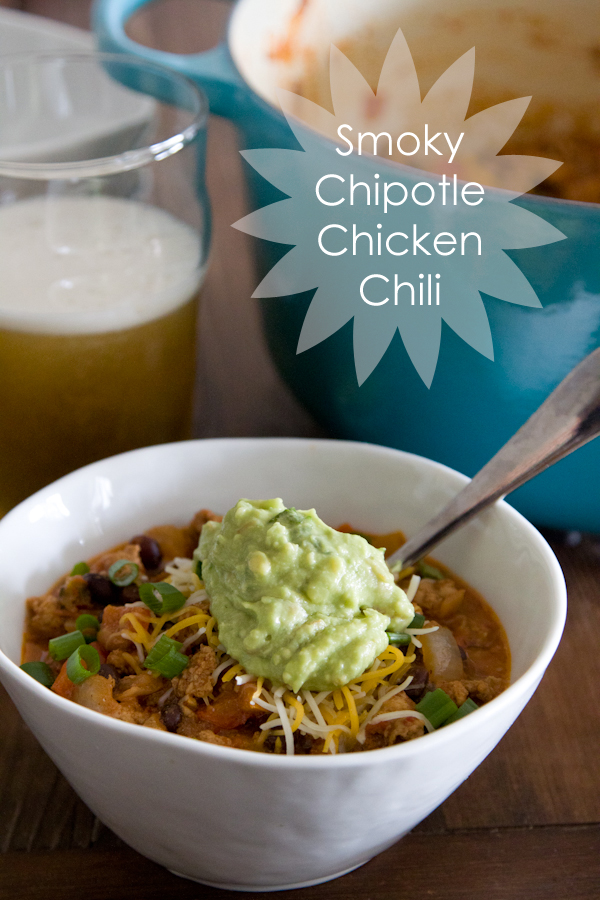 Here's my low fat crock pot White Chicken Chili that everyone in my house loves!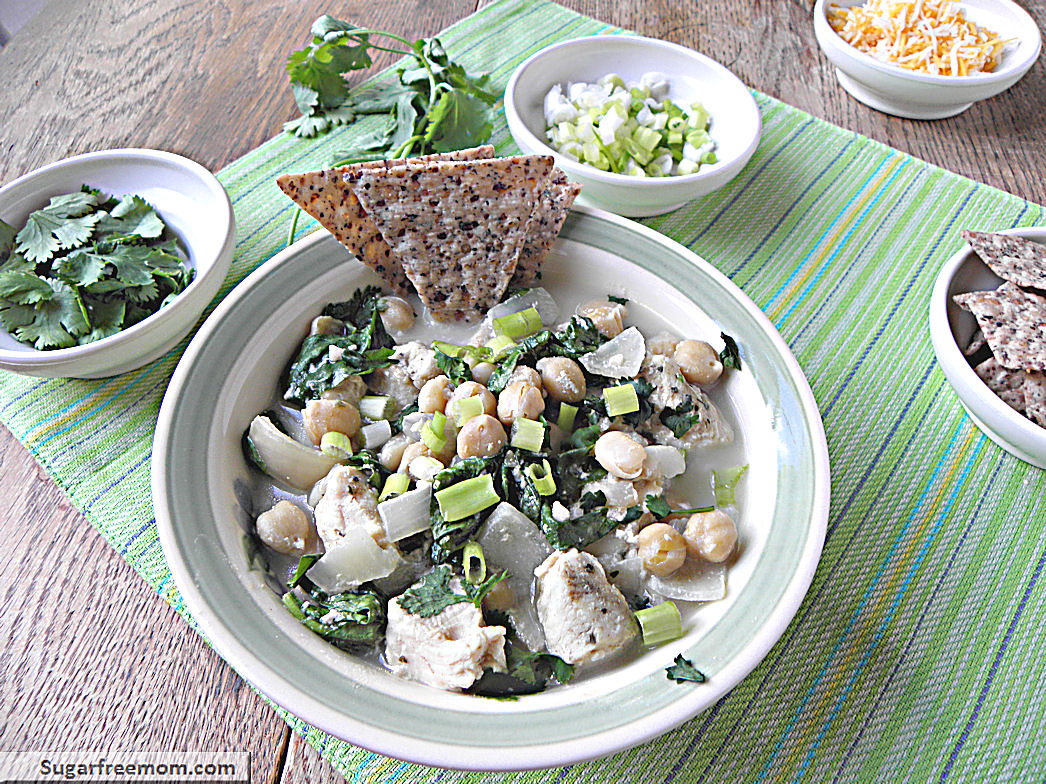 For even more variety this Slow Cooker Pork Ranch Chili from The Yummy Life sounds wonderful!!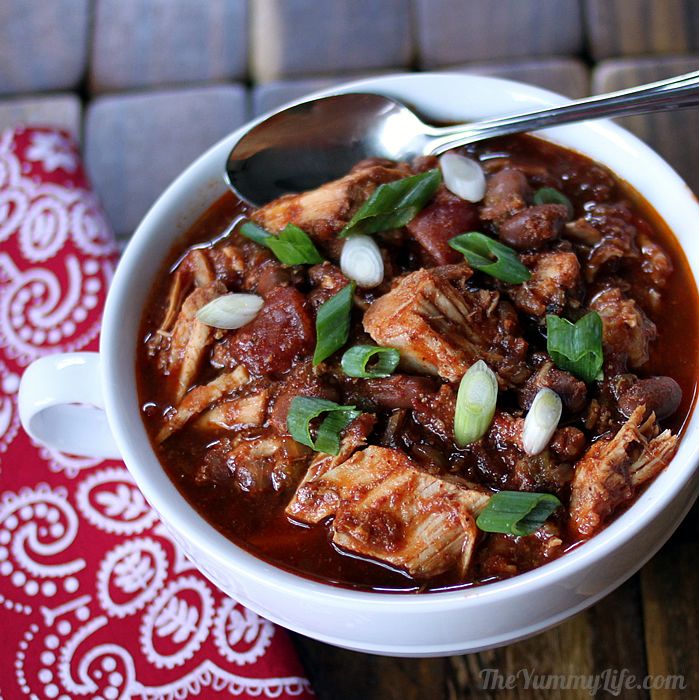 So much variety and so many choices!!! What shall one do?? Make as many recipes for a crowd in as many slow cookers you have available and enjoy taste testing all the creations! That's my idea anyway!! The Super Bowl is really just about the food and the commercials to me. I'm not much interested in watching the game at all, sorry to say folks. Hope you enjoy all these options and start slow cooking away!! OH and enjoy the game too! 🙂