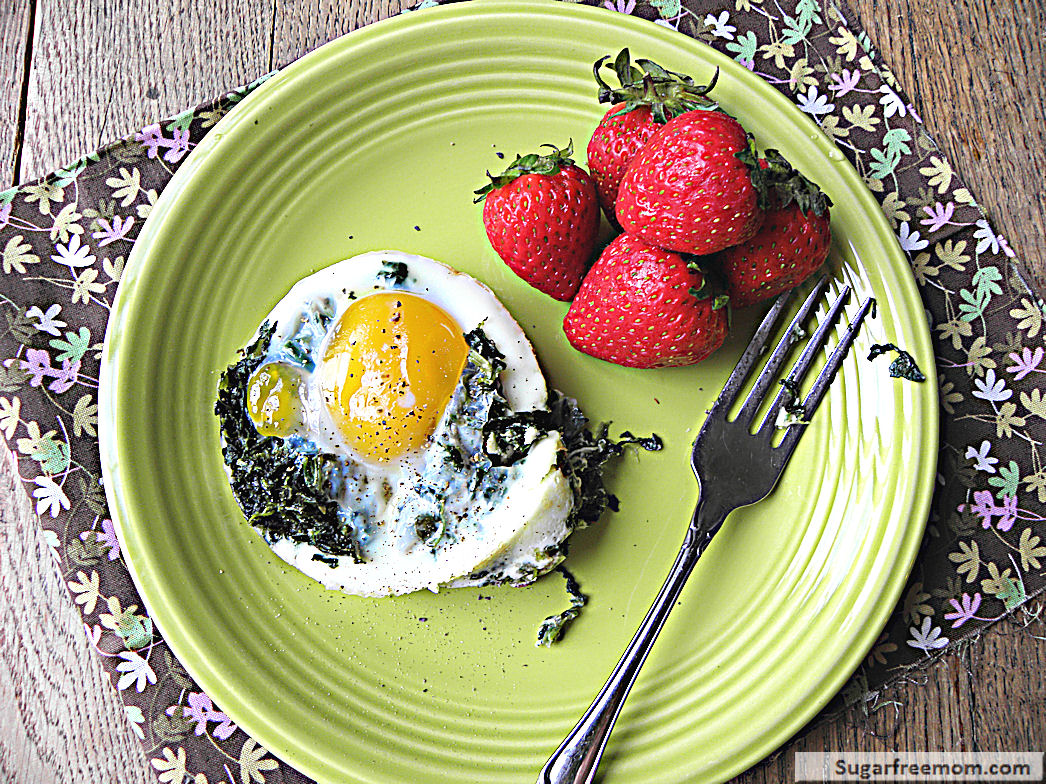 Have you seen baked eggs baked in muffin pans lately around Pinterest? There have been quite a few! Seems like the easiest way to make a breakfast. Crack the egg in a muffin pan, bake, come bake about 15 minutes later and you can make an egg sandwich!
Being of the extremely curious and sometimes skeptical nature, I had to try this for myself. I didn't follow anyone's recipe because it seemed pretty straight forward. My first try I added some grated Parmesan cheese to the bottom of the muffin tin then added some fresh spinach and cracked the egg on top of it. Although the taste was great and my family loved it, the pictures were something to be desired. The egg almost seemed squished in that little muffin pan. I guess it would have been perfect for an egg sandwich but that wasn't what I wanted.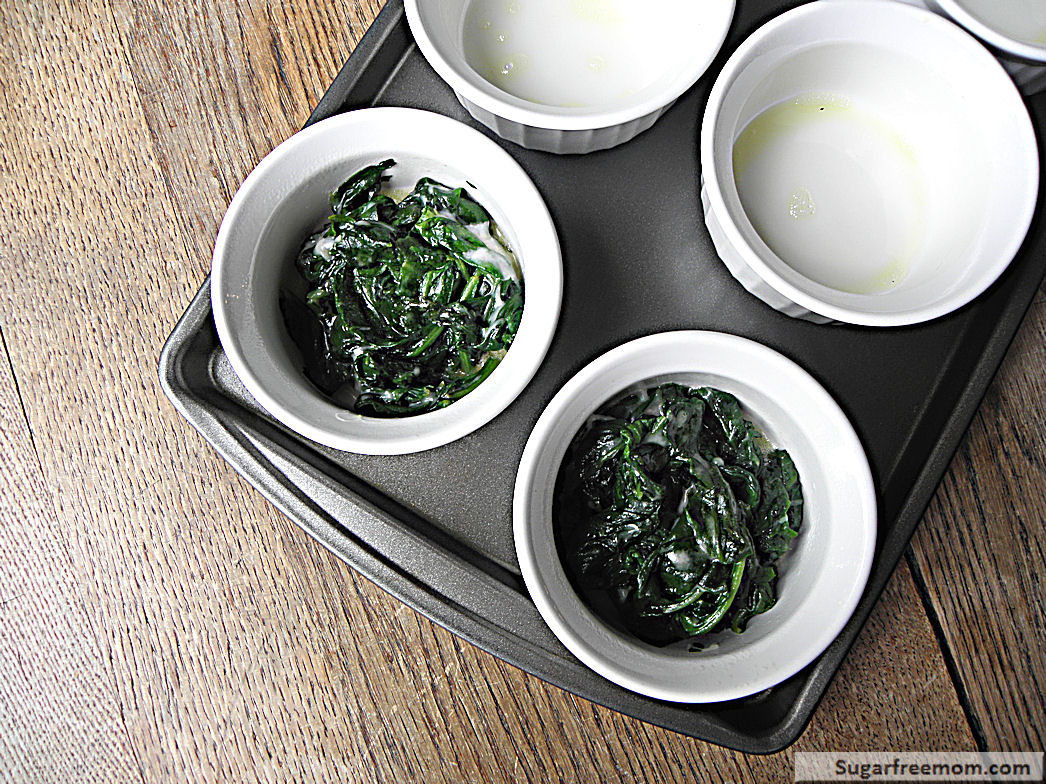 Sauteed spinach is the perfect solution, especially with a little cheese mixed in.....even better! Changing the muffin pan to ramekins gives the eggs more room and honestly just looks prettier on a plate, especially if you are not eating between an English muffin!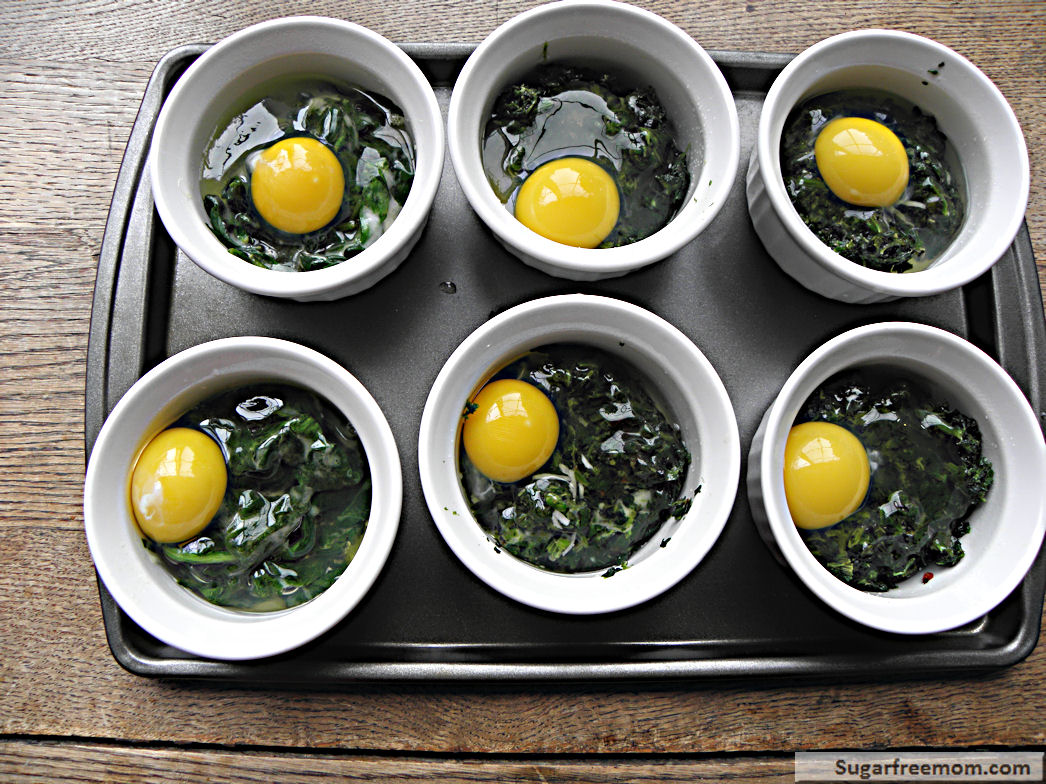 The spinach doesn't take more than 5 or so minutes to cook and then the eggs only need about 15 minutes if you like slightly runny yolks. They need a few more minutes if you like your yolks dry.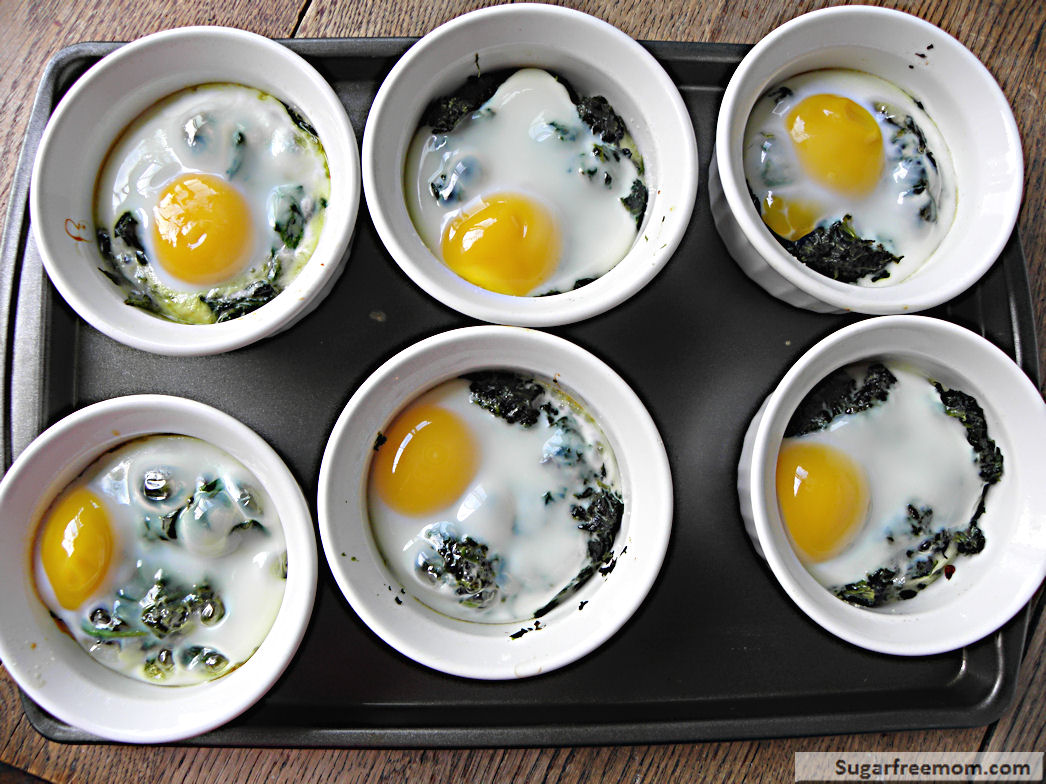 Place them on a baking sheet before baking so they are easier to get out of the oven.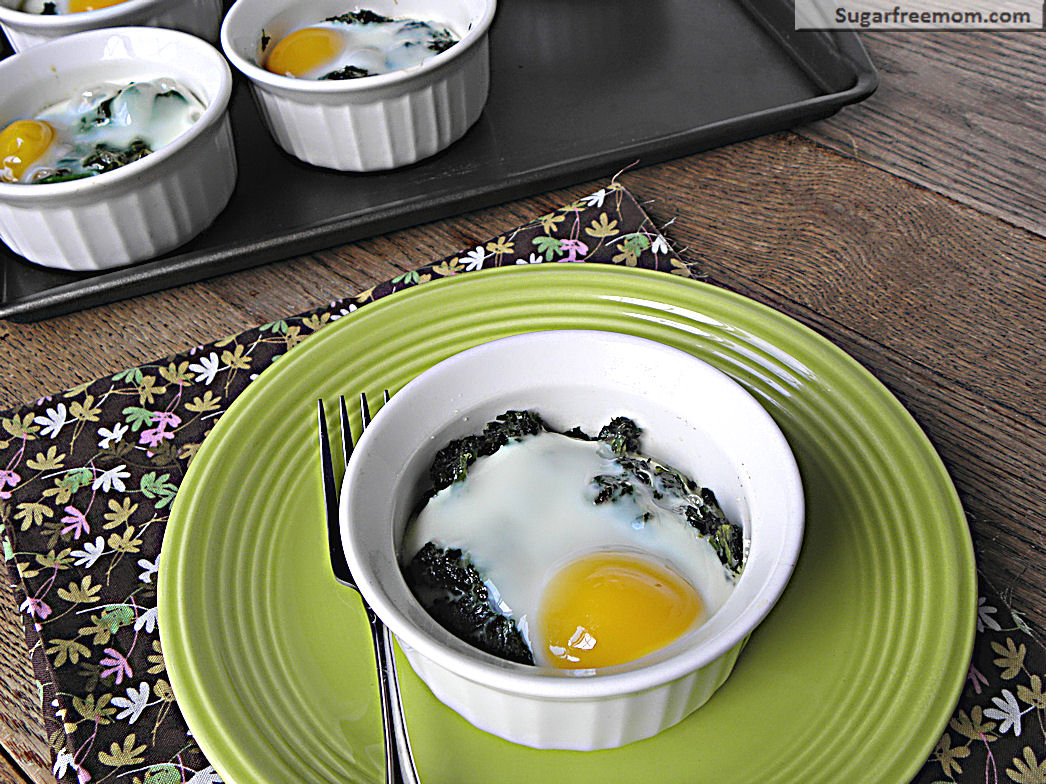 You can certainly eat them right out of the ramekin if you like but be very careful as they are super hot! Since we were feeding these to our children, we simply took a fork to loosen the edges all around and popped it right out onto a plate.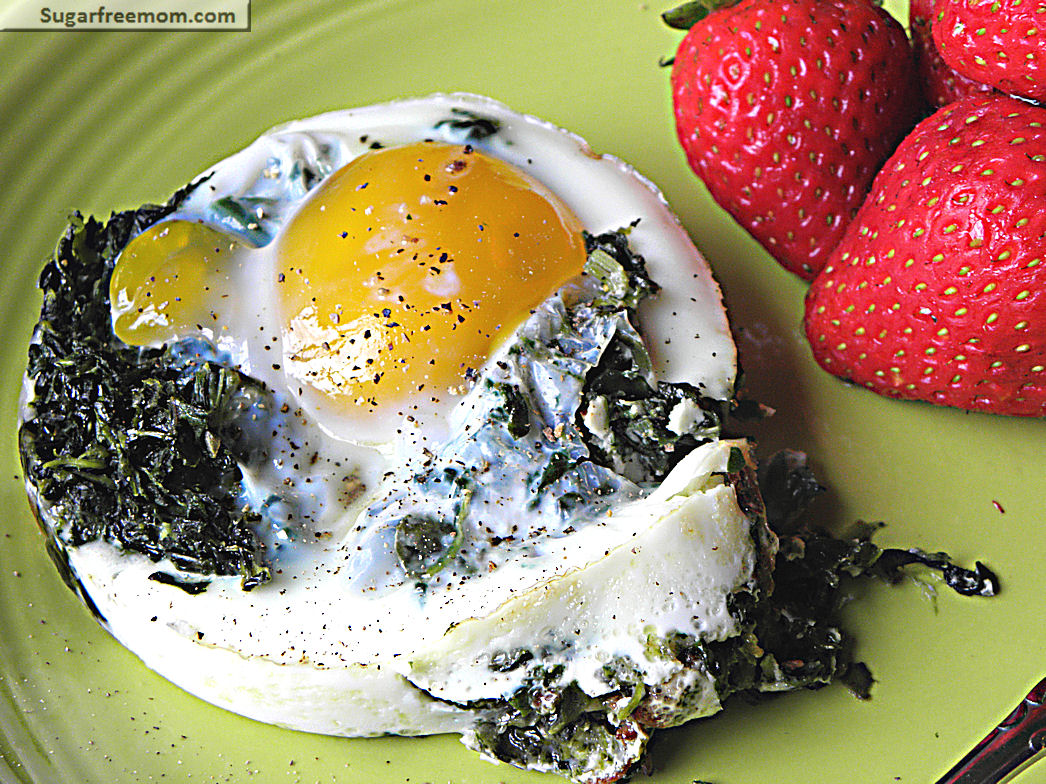 You can use frozen spinach instead of fresh, about a 10 ounce package would work for the 6 servings. The ramekins are 7 ounces each. You can also eliminate the cheese all together if you want to reduce calories and fat. Still tasty, but the family loves cheese here so I kept it in!
Cheesy Spinach Baked Eggs
Author:
Prep time:
Cook time:
Total time:
Ingredients
4 teaspoons olive oil (divided in 2)
12 cups fresh spinach (divided in 2)
2 teaspoons minced garlic
1 cup shredded cheese of choice ( I used a low fat mozzarella)*
6 eggs
Instructions
Preheat your oven to 350 degrees.
Pour 2 teaspoons of oil in a large skillet.
Add 1 teaspoon of garlic and half the spinach.
Saute for 2-3 minutes until it is wilted.
Add ½ cup of cheese and stir until well combined.
Spray the ramekins with nonstick cooking spray.
Separate the spinach cheese mixture into 3 ramekins.
Add 2 more teaspoons of oil to your skillet, garlic and the rest of the spinach and cook as before.
Separate among 3 more ramekins.
Carefully crack one egg over each spinach mixture.
Bake for 15 minutes for slightly runny yolks.
Add some salt and pepper and some fruit and breakfast is served!
Serving size:
1
Calories:
178
Fat:
13g
Carbohydrates:
3g
Sugar:
1g
Sodium:
234mg
Protein:
14g
Cholesterol:
223mg
Notes
Weight Watchers PointsPlus: 4*
Nutrition Info {without cheese}
Servings: 6* Calories per serving: 112* Fat: 8g* Cholesterol: 21mg* Sodium: 117mg* Carbs: 3g* Fiber: 1g* Sugars: 1g* Protein: 8g* Points+: 3*