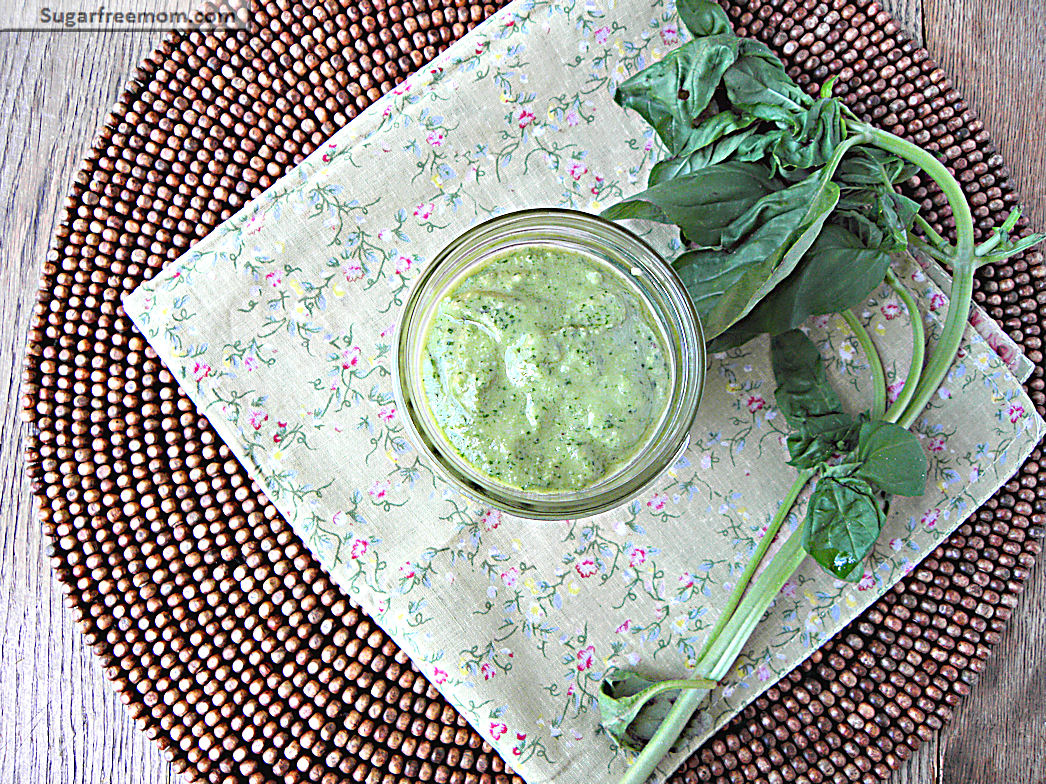 What do YOU do when given an abundance of basil?? Using it for a caprese salad is a great idea but you can only eat so much before it goes bad. Making pesto is the best way to go and you can simply double this recipe if you want to make more than a cup.
Typical pesto sauce has pine nuts in it and although I love them, my youngest has a nut allergy. Leaving them out still makes a delicious pesto sauce, but certainly use them if you can since they add such a nice flavor.
This recipe takes no time at all. Everything is thrown in a food processor and pulsed to combine. Pour it in a mason jar in the fridge and you've got a fantastic spread to add to sandwiches, vegetables, pasta or even marinade some chicken with it.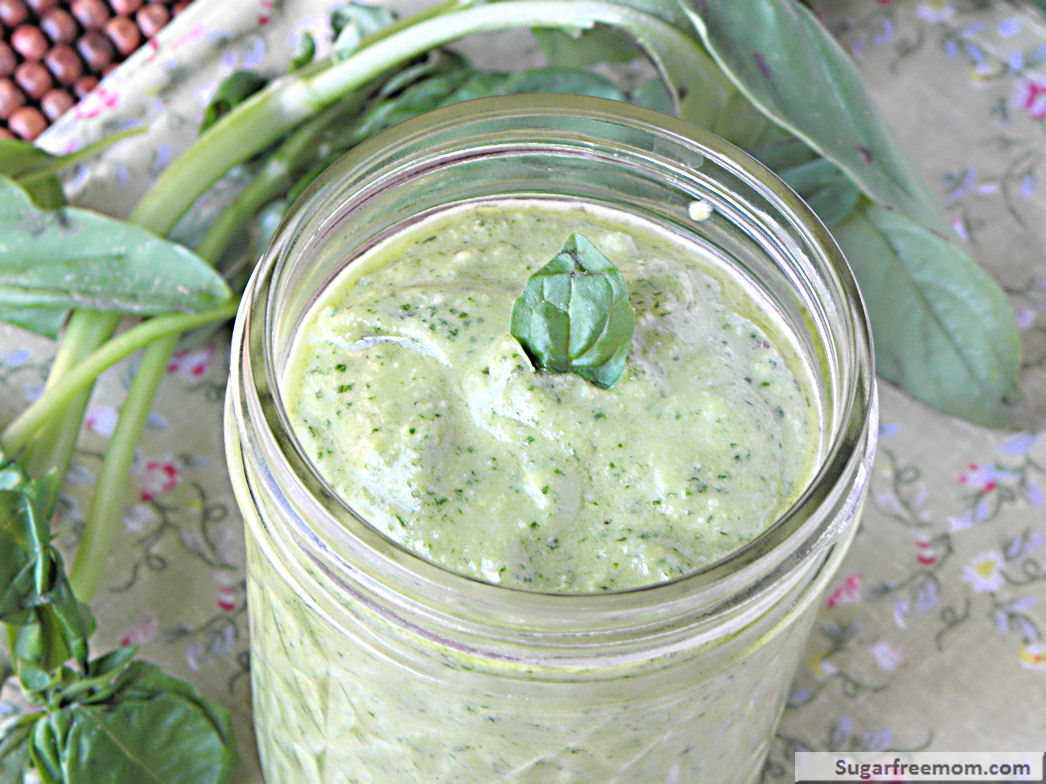 So it may not be the lowest in calorie or fat, but it is all natural, homemade, no artificial ingredients or preservatives and it's made with heart healthy olive oil. Works for me 🙂
Homemade Pesto Sauce: Nut Free
Author:
Prep time:
Total time:
Ingredients
1-⅓ cup loosely packed basil leaves
4 teaspoons minced garlic
¼ teaspoon salt
¼ teaspoon pepper
⅔ cup extra virgin olive oil
⅔ cup grated Parmesan cheese
Optional for those without nut allergies: 4 tablespoons pine nuts
Instructions
Ina food processor, pulse basil, garlic, salt, pepper ( add pine nuts if using) until chopped.
Add in half the olive oil and cheese and pulse to blend, add in the rest and continue to pulse until combined.
Makes 1 cup.
Keep refrigerated.
Serving size:
1 tbsp
Calories:
97
Fat:
10g
Carbohydrates:
0
Sugar:
0
Sodium:
63mg
Fiber:
0
Protein:
2g
Cholesterol:
4mg
Notes
Weight Watchers PointsPlus:3*