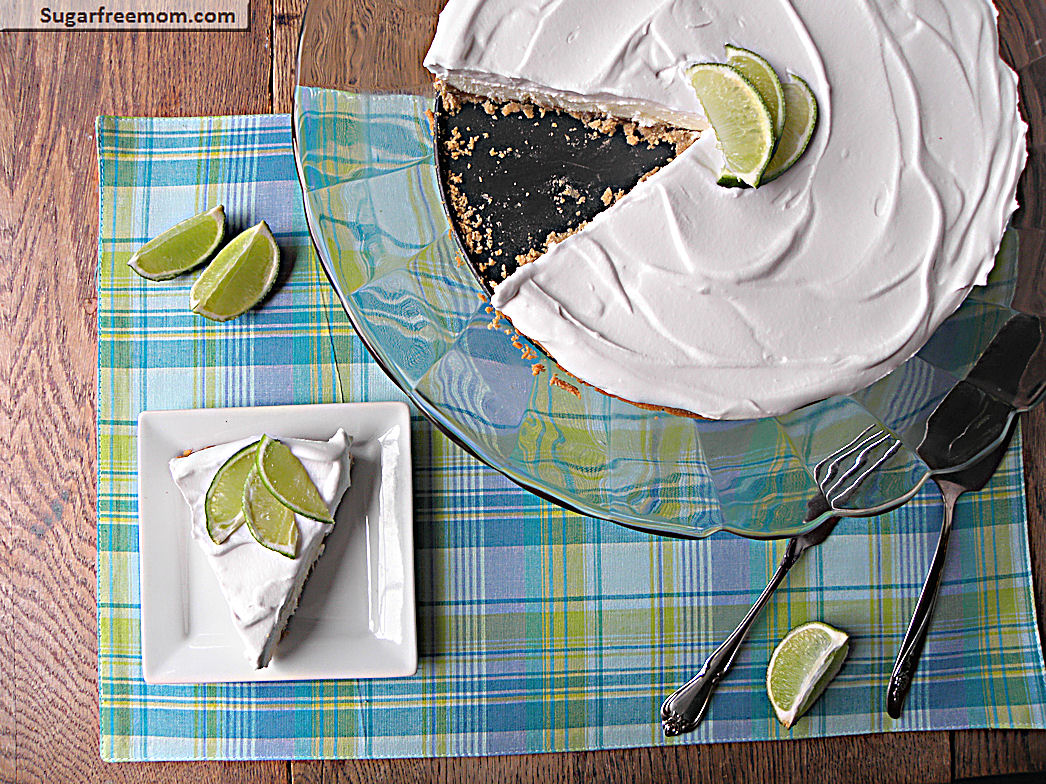 Every once in awhile you need a pie. or a cake. or fabulous dessert of some sort to have for company or bring to a party. And you want it to look good and rock your friends socks off. Or at least you want them to say, in disbelief, "This doesn't contain sugar or white flour?" while they indulge in another piece. Well at least I do anyway. 🙂
Desserts, like cakes and pies and especially cheesecakes are not common practice in my house. Made without sugar, mine still taste A-MAZ-ING and I need restraint . I only make them for company, to bring somewhere........ where it is left or it is given away.
So that now I've cleared that up.......let's talk about cheesecake!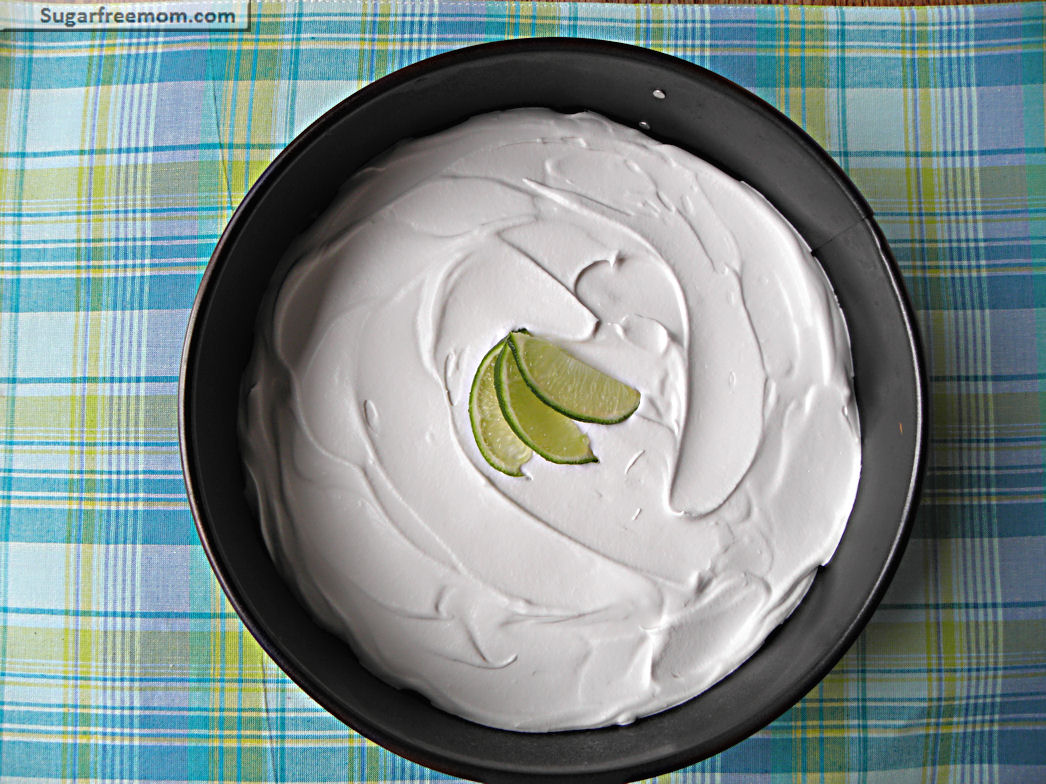 Since I made my No Roll Cream Cheese Oat Crust, I've been dreaming of making a pie. specifically cheesecake, my hubby's favorite and oldest picky child's too. I guess it took me while since I thought it might be a long process, but that's couldn't be further from the truth. In fact its a lot less work than other cakes, like my Whole Wheat Apple cake.
It take only 20 minutes to bake the crust slightly then ad filling and bake another 20. Refrigeration time is the only thing that takes the most time. You want it nice and cold when you serve it.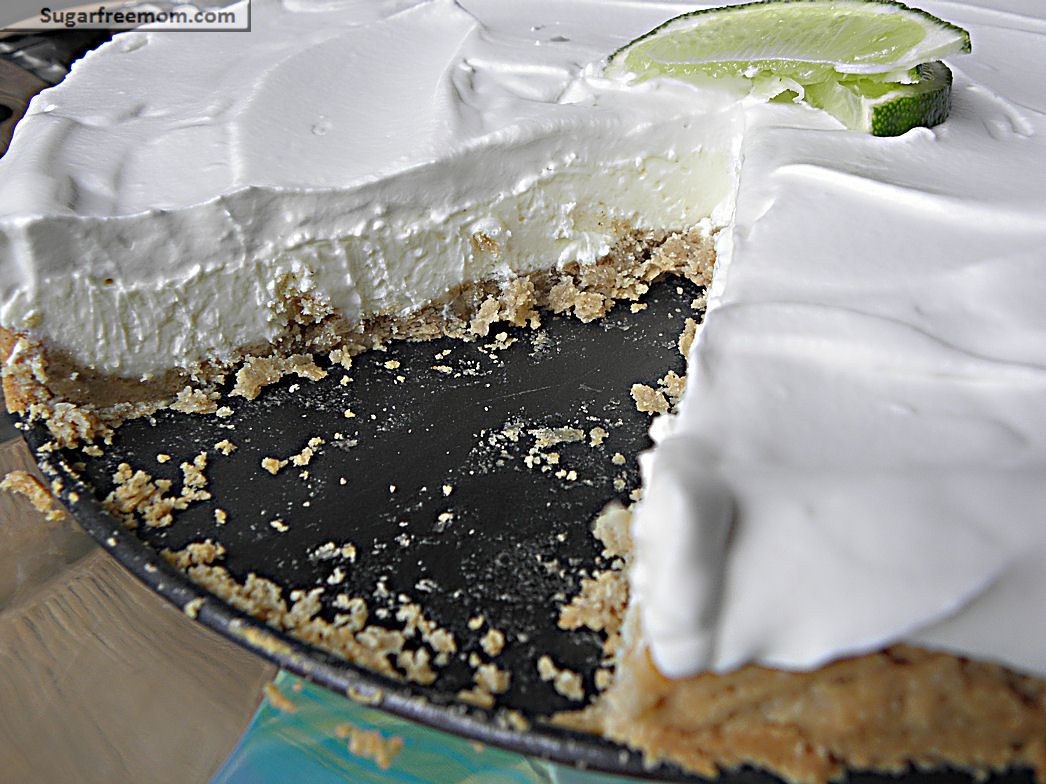 The perfect occasion is to make this for unsuspecting friends who aren't the least bit interested in a healthy cheesecake LOL! Why you ask? Because then you know you'll get a completely honest opinion if it can pass the test of delicious goodness they are used to in a regular, highly fattening cheesecake.
My occasion came when I was having 3 friends and kids for a play date. My only regret was that I went a little light on the stevia, had I added more it would have resembled more of a similar cheesecake flavor guests are used to. So I've mentioned that within my ingredient list.
As far as the very picky hubby and oldest child, they LOVED it and that is saying alot! Hubby thinks it was sweet enough because if you add fruit on top you'll have more than enough sweetness.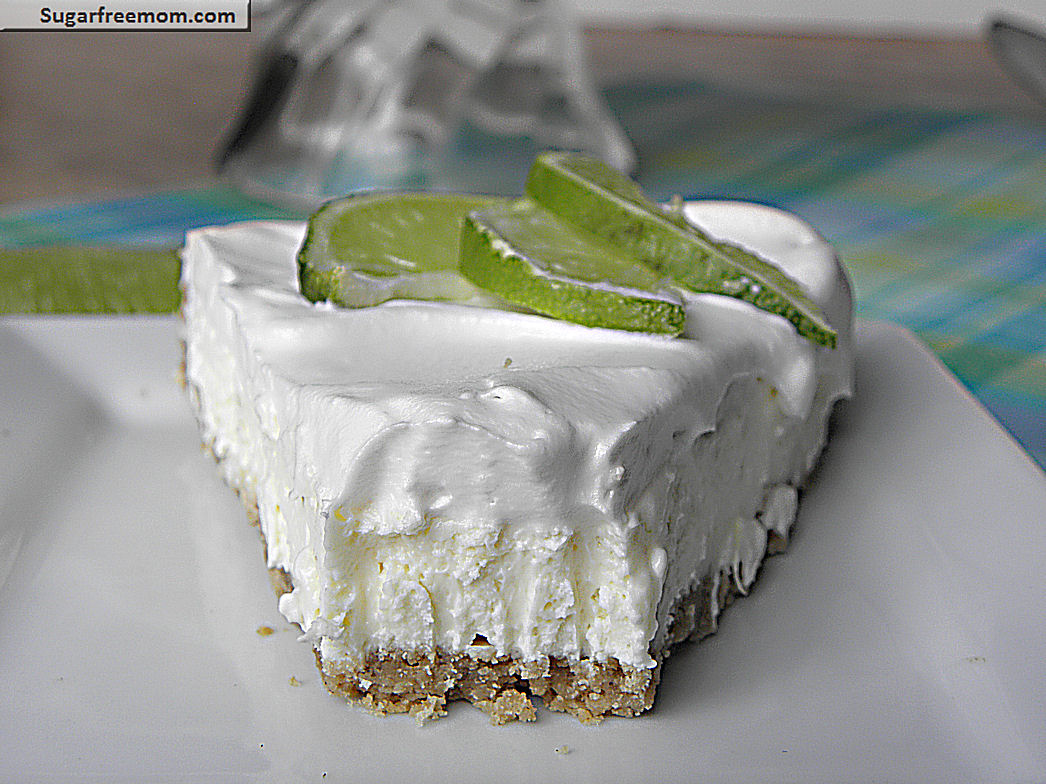 Just a warning here......the crust has butter and.it.is.good. Another waring......this isn't low in calorie but it has no added sugar. Making this to be as fantastic as it is without sugar is a pretty hard task. I think you will love it!
You can certainly leave off the coconut cream on top and save on some calories and fat, but....um.....the cream is FABULOUS!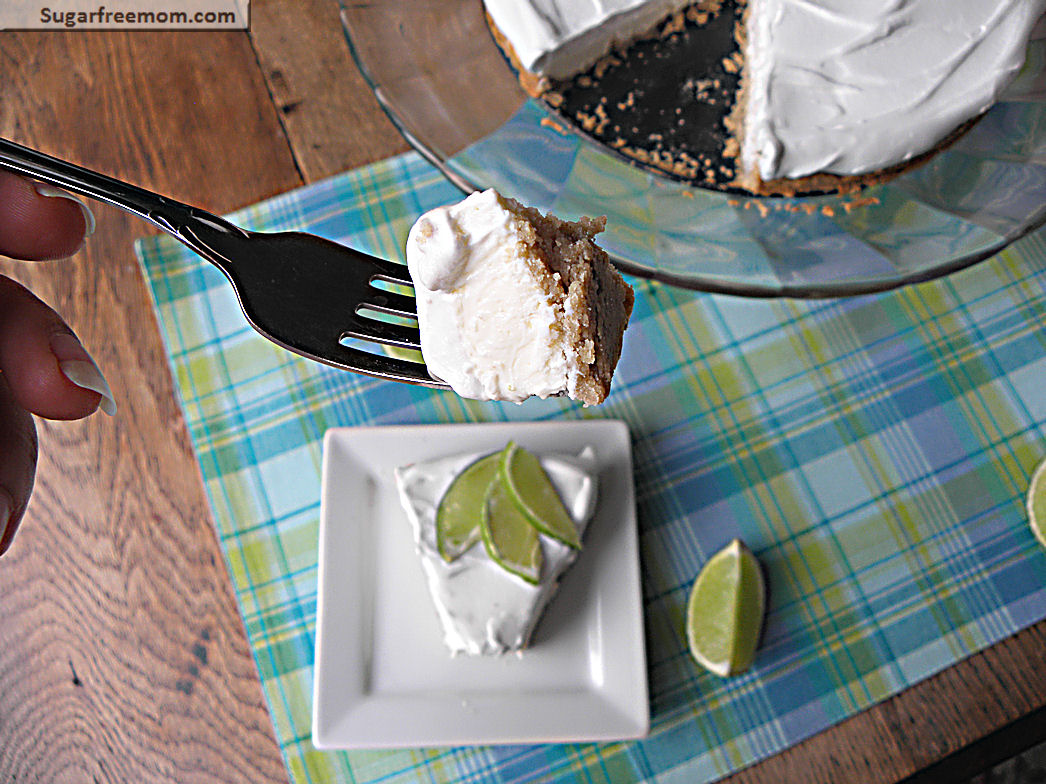 UPDATE: May 4, 2016: The original recipe used my No Roll Cream Cheese pie crust. I've changed it to my Grain Free Low Carb Pie Crust and adjusted the nutrition info to reflect that.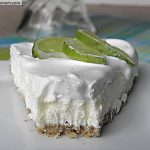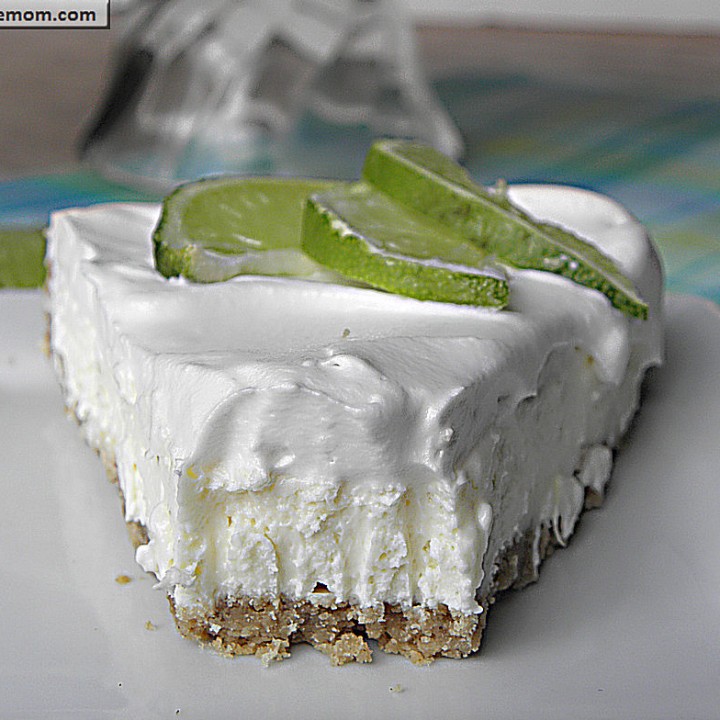 Print
Low Carb Coconut Lime Cheesecake
Instructions
Preheat your oven to 350 degrees.

Prepare your pie crust dough and have it pre baked.

Spray an 8 inch spring form pan or use a 9 inch pie plate, with nonstick cooking spray.

Beat your cream cheese and stevia in your stand mixer until fluffy.

Beat in eggs, lime peel and juice until well blended.

Pour cream cheese mixture into crust, spread evenly.

Reduce oven temperature to 325 degrees and cover edges of crust with aluminum foil so it doesn't burn.

Bake for 20 minutes or until center is almost set.

Cool completely in pan.

Refrigerate covered until ready to serve if not using coconut cream topping.

Once cool, pour coconut milk, stevia and lime juice into your stand mixer and beat until it becomes like whipped cream consistency, could take 5-10 minutes.

Spread onto cooled cheesecake and refrigerate, uncovered for 3-4 hours or until ready to serve.

No need to cover as the coconut cream topping will stay nice and creamy unopened in the fridge.
Notes
 Link to Coconut Flour Pie Crust
Serving size:

1/12th

Calories:

254

Fat:

22.1g

Saturated fat:

12.7g

Carbohydrates:

9.1g

Sugar:

1.8g

Sodium:

220mg

Fiber:

4g

Protein:

5.4g

Cholesterol:

114mg
Notes
[b]Net Carbs: 5.1g[/b]
Nutrition