This post and photos may contain Amazon or other affiliate links. As an Amazon Associate I earn from qualifying purchases. If you purchase something through any link, I may receive a small commission at no extra charge to you. All opinions are my own.
This  Coconut Flan  is dairy and gluten free and uses only a small amount of coconut sugar in the decadent caramel sauce!
Does the thought of making a flan sound just too tedious of a task or too fancy or just too much work for you? It's  not at all difficult when you have a fantastic fool proof recipe! Take the worry  out of the equation of whether the flan will come out looking beautiful or not because this recipe will make that happen effortlessly. A flan is really just a simple custard with a caramel sauce or syrup that oozes over the top after flipping the custard over onto a plate. Typically it's made with dairy, but in this case today it's made with coconut milk for a creamy texture and only a slight hint of coconut.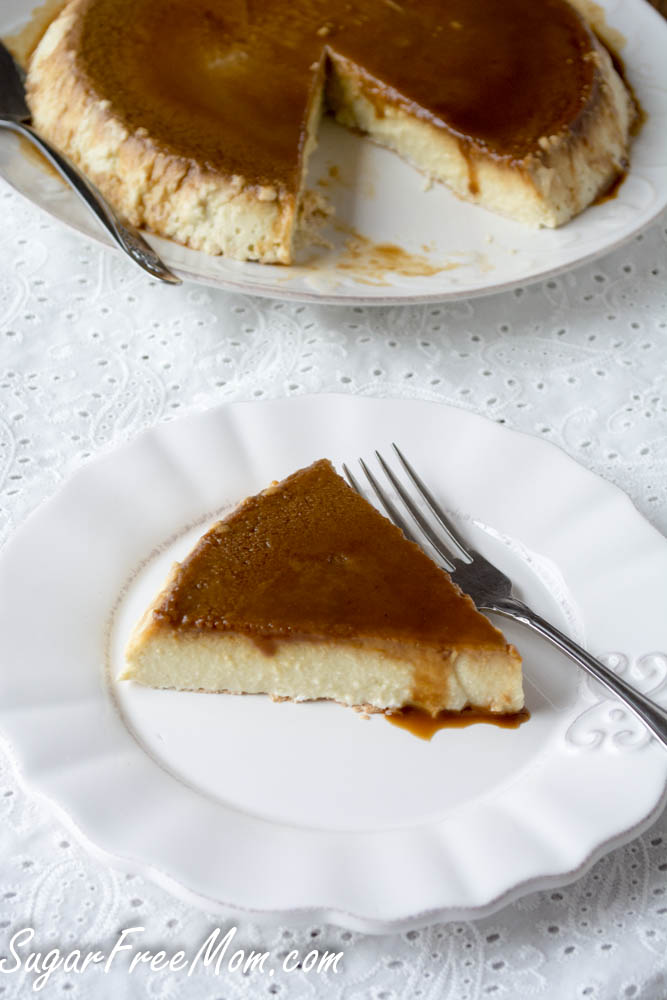 The caramel sauce uses a small amount of coconut sugar and butter, but to keep it dairy free just replace the butter with coconut oil instead. Even with the small amount of coconut sugar it still keeps it light and still low sugar dessert serving 10 people.
My kids and hubby absolutely loved this dessert! My youngest actually even hates coconut but the hint of coconut is very little, he even asked for a second piece!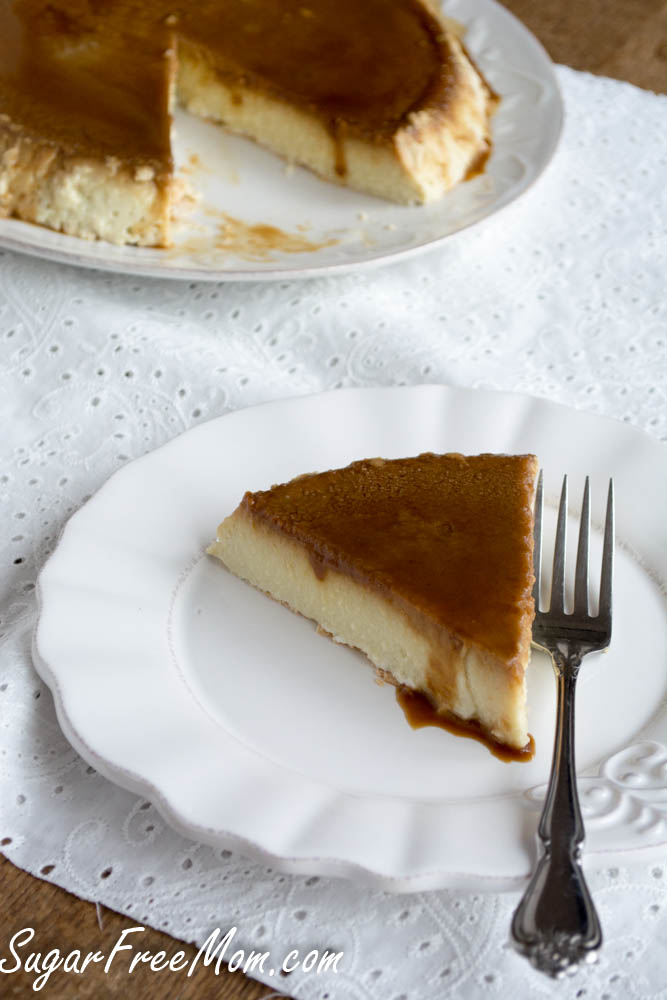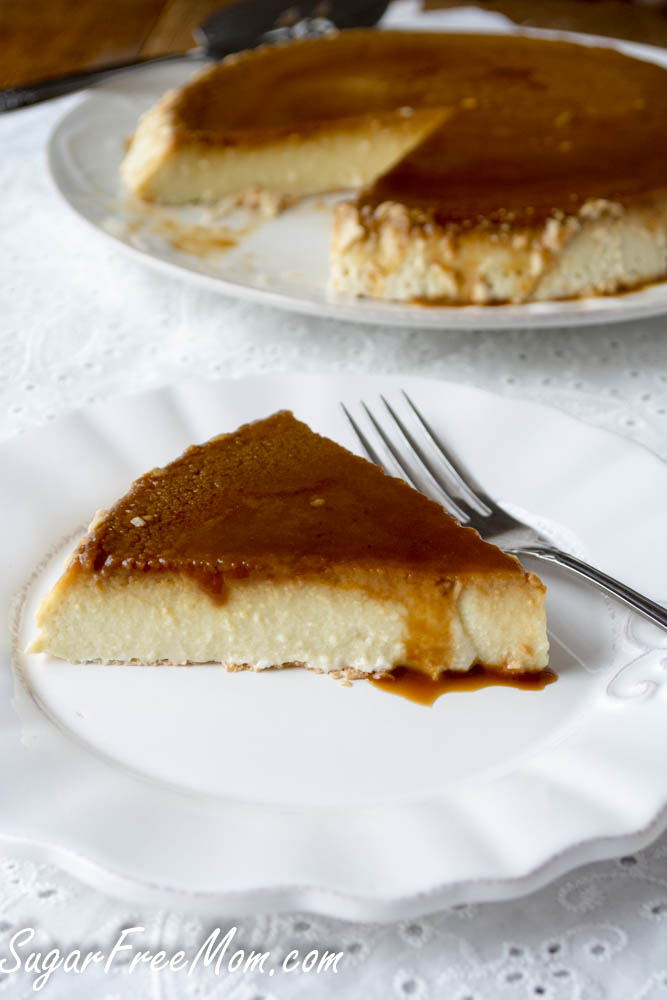 You could easily substitute the full fat coconut milk used for a lite version and reduce the nutrition info you see here. Although this isn't a typical weeknight kind of dessert it is a wonderful indulgence once in awhile for wow-ing guests at a party!
Once a month I share recipes made using the Sweetleaf brand of stevia and this is the star this month! You'll find this delicious recipe over on the Sweetleaf website for my Coconut Flan!!
Here's the nutrition info:
12 servings
Calories per serving: 187* Fat: 13.1g* Cholesterol: 127mg* Sodium: 66mg* Carbs: 9.8g* Fiber: 0g* Sugars: 1.7g* Protein: 4.5g*