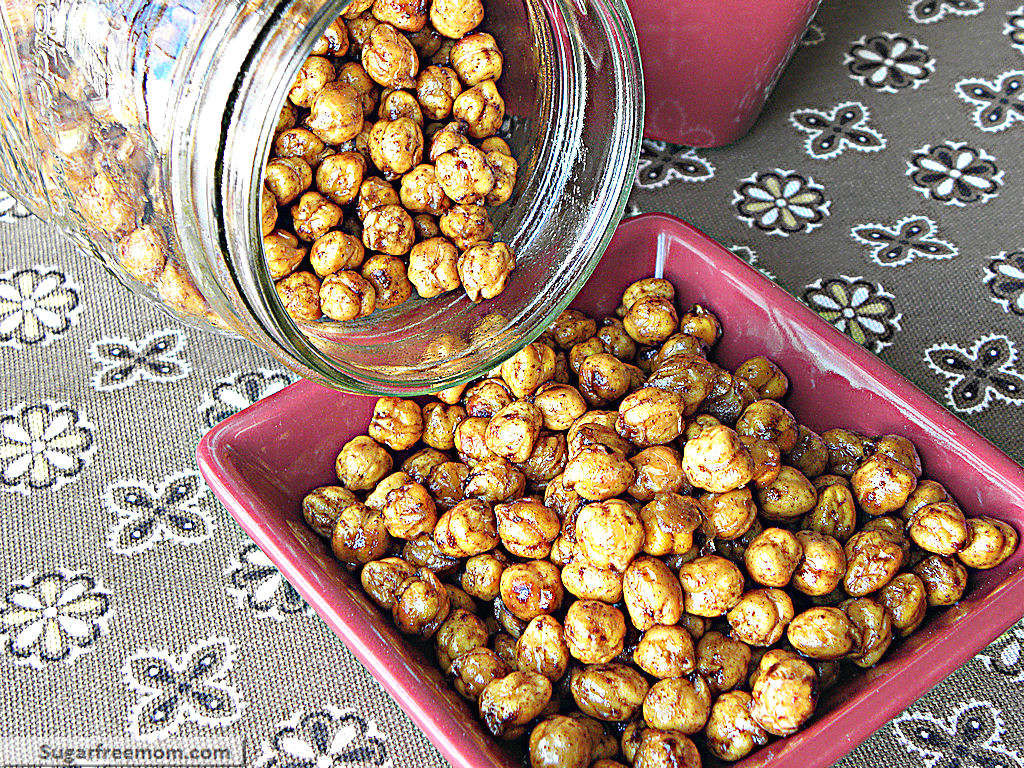 My boys are both allergic to nuts. My oldest is only allergic to peanuts, but my youngest is allergic to all types of nuts.
I have to be extremely careful when buying any type of prepackaged cookies, candy, cereals and granola bars, to name just a few items. They've both never really complained that they felt like they were missing out on something that their sister and dad and mom could have, at least they have never said so anyway. But I do know it is bothersome for them to have to always be asking what the ingredients are whenever they are out somewhere. Fortunately, my boys are both not so severe that we can't have nuts or products that contain it in our home. (Thank God because Hubby and daughter LOVE peanut butter and so do I)
I was ecstatic the day I found that garbanzo beans could be baked and made into a crunchy snack for my boys. I found a recipe in a magazine called Cookie(Dec.08 issue). I switched out the sugar in the recipe and changed the oil used and tried it out.
Much to my surprise AND the surprise of the boys they thought they were eating nuts and LOVED them! In fact, my littlest guy kept asking, "are you sure mommy I can eat these? Cause they are so crunchy!"
Whether you have children allergic to nuts or not, these are a great healthy snack for everyone. Very low in calorie, crunchy, nutritious and delicious! Easy to take anywhere and stores just fine in an airtight container.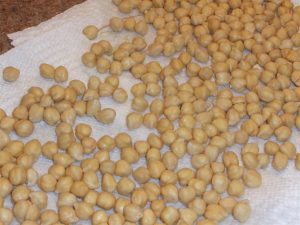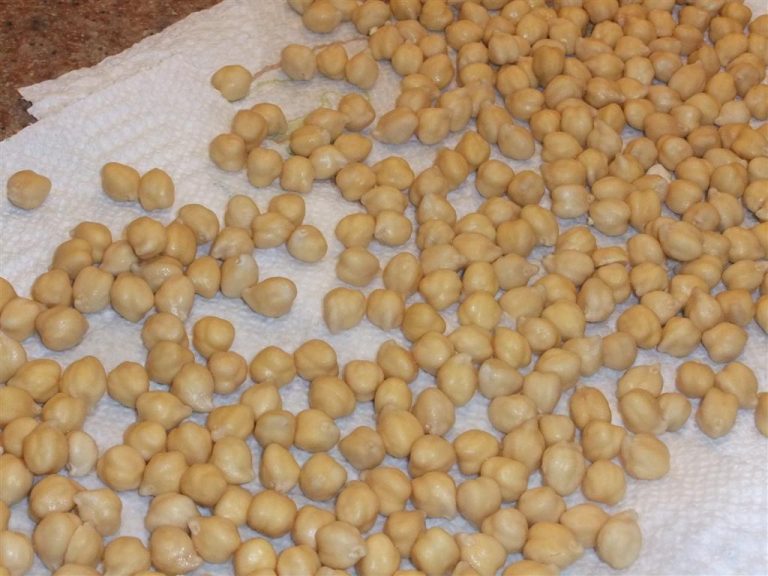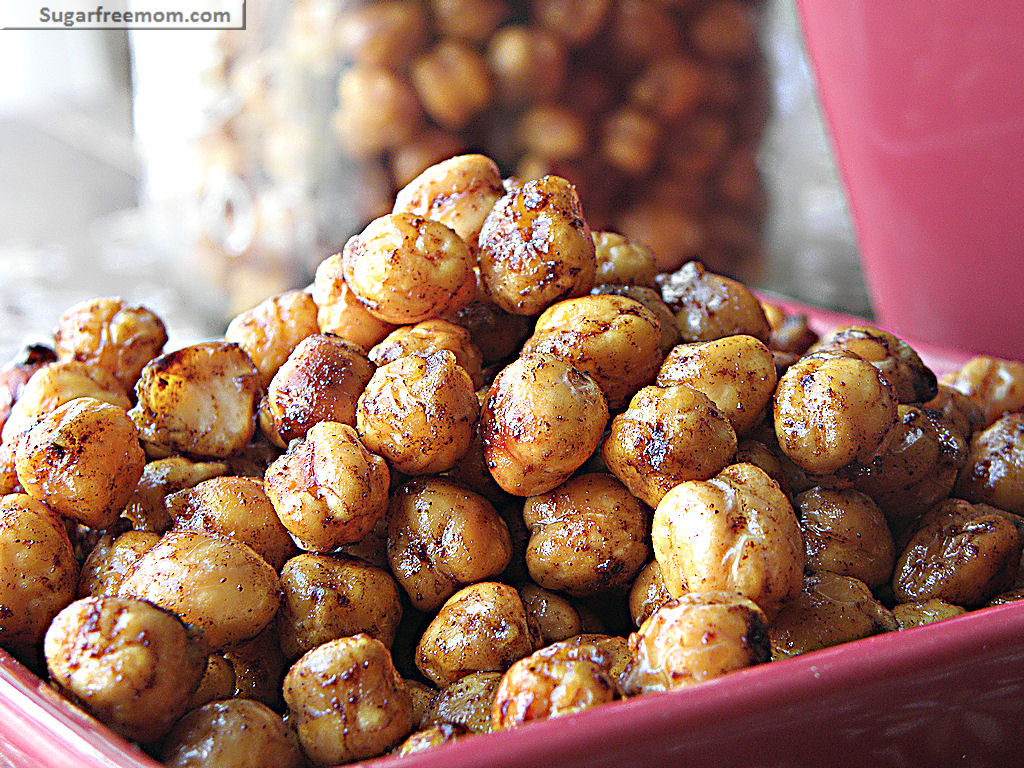 If you'd rather use canned chickpeas, you can try my Garlic Parmesan Chickpea recipe!
** If you don't want to soak beans overnight you can just use canned beans. Drain and rinse and let dry for 30 minutes before following the rest of the recipe.
Crispy &Sweet Garbanzo Bean Snack
Author:
Cook time:
Total time:
Ingredients
1 cup dried garbanzo beans or canned, rinsed, dried
1 tablespoon canola oil
1 teaspoon cinnamon
1 ½ teaspoon salt
2 tbsp. coconut sugar or sucanat
Instructions
Soak dry beans overnight in cool water. Drain, pat dry with paper towels.
Preheat oven to 400 degrees.
In a bowl, toss the beans with oil, cinnamon and 1 tablespoon sucanat and 1 teaspoon salt.
Spray a baking sheet with cooking spray and spread beans in a single layer on sheet.
Roast them in oven until crunchy and no longer soft in center, 45 minutes to an hour, stir them a few times to prevent burning.
Transfer the beans back to a bowl and toss with ½ teaspoon salt and 1 more tablespoon of sucanat.
Cool and serve.
Makes 2 cups.
Serving size:
¼cup
Calories:
117
Fat:
3g
Carbohydrates:
17g
Fiber:
4g
Protein:
5g
Notes
Weight Watchers PointsPlus: 3*
link
link