CVS has started a new line of Gold Emblem healthy snacks and we're giving away a bunch to a Sugar-Free Mom reader!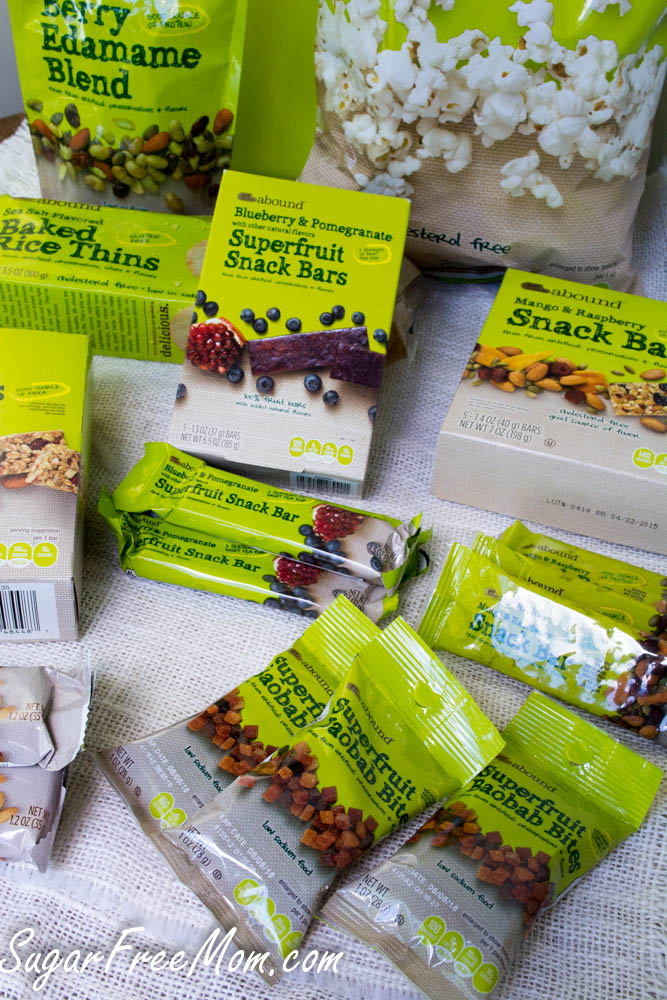 Have you seen these healthier snacks yet at your local CVS?
The first time I was introduced to this line was at BlogHer Food in Miami. I was able to sample and read the ingredients on many of the products available. All fit my criteria of naturally sweetened sugars only using apple juice and/or other fruits, etc.
As a busy mom of 3, writer, blogger, cub-scout leader, and writing teacher at my local home school co op, I am limited on time. Often I can make ahead many of our breakfasts, lunches, dinners and snacks for the week ahead. But if I'm having a busier week than usual with orthodontists appointments, soccer, dance and karate activities for the kids, the snacks are the first thing to go to be honest with you. They can choose a yogurt, string cheese or fruit which I always have available.
But my kids are typical kids. They want "snacks" like every other kid does! Having the ability to purchase a healthier snack option without having to travel to Whole Foods or Trader Joe's is a blessing for me. The kids feel like they are having a typical "snack" item like other kids during lunch at our weekly co op and I'm pleased with the ingredients they are eating in these snacks. Win win in my book!
If you missed my recent post packing a lunch for the kids you can check that out here.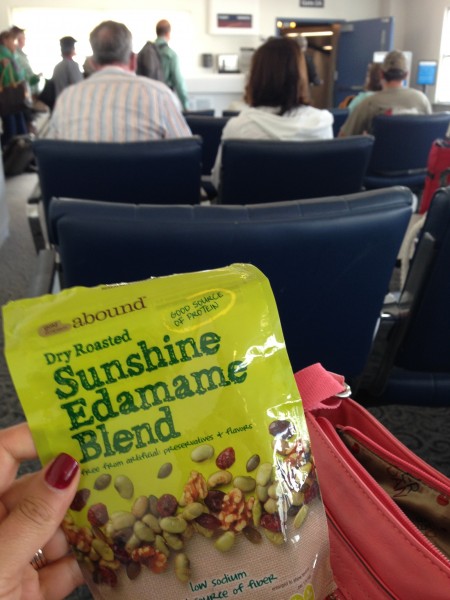 These are perfect for traveling, especially when you've not had time to make anything to take with you. I grabbed these for my bag on a recent flight which avoided the limited options at airports anyway and the expense as well!
CVS would love you to try these snacks healthier snacks with your family and are providing a great give away today!
One lucky Sugar-Free Mom reader will receive these goodies!
Gold Emblem Prize package:
· Gold Emblem Abound Sea Salt Flavored Rice Crisps
· Gold Emblem Abound Blueberry and Pomegranate Superfruit Snack Bars
· Gold Emblem Abound Superfruit Baobab Bites
· Gold Emblem Abound Berry Edamame Blend
· Gold Emblem Abound Chocolate Chunk and Chia Seed Snack Bars
· Gold Emblem Abound Cranberry Oat Bran Cookies
THIS CONTEST HAS CLOSED!!Contest ends at midnight EST, on Sept.6,2014. US residents only please. Must be 18 years of age to enter. Winner will be notified via email and has 24 hours to respond with mailing address or a new winner will be chosen. Good luck!
CONGRATS TO BETH!! ENJOY YOUR CVS HEALTHIER SNACKS!
Disclosure: This post is sponsored by CVS, however all opinions are 100% my own and always will be. Thank you for supporting the brands I enjoy working with.