This post and photos may contain Amazon or other affiliate links. As an Amazon Associate I earn from qualifying purchases. If you purchase something through any link, I may receive a small commission at no extra charge to you. All opinions are my own.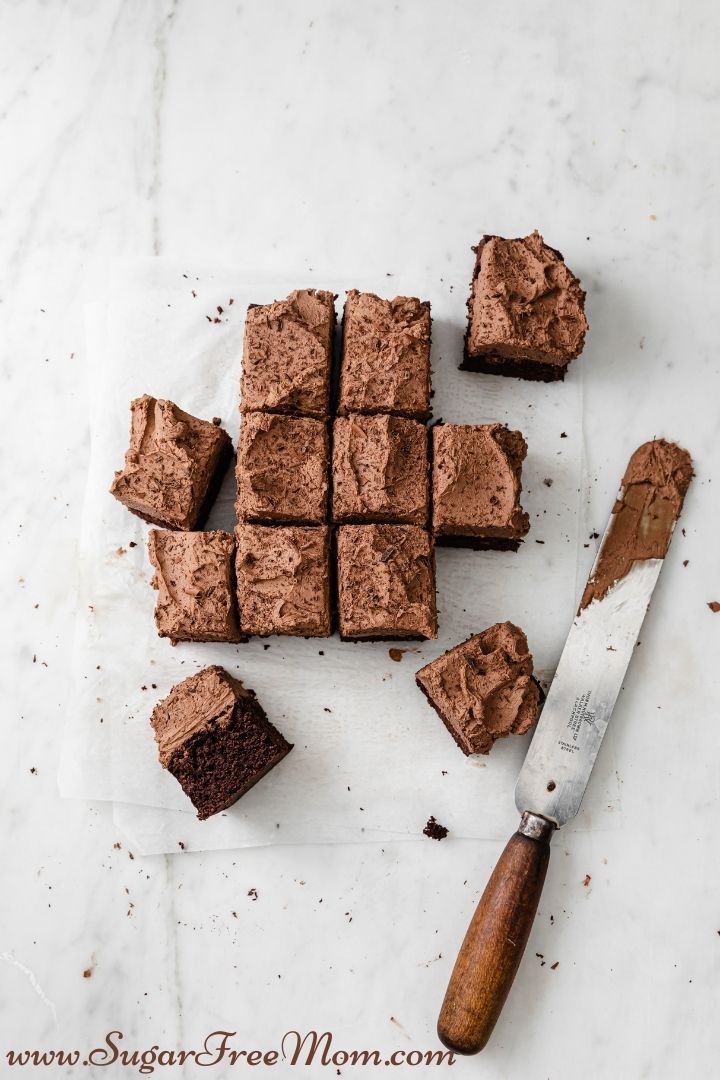 This Easy, Sugar-Free Sheet Pan Keto chocolate Truffle Cake is rich, decadent and delicious to serve to your low carb and non-low carb family and friends!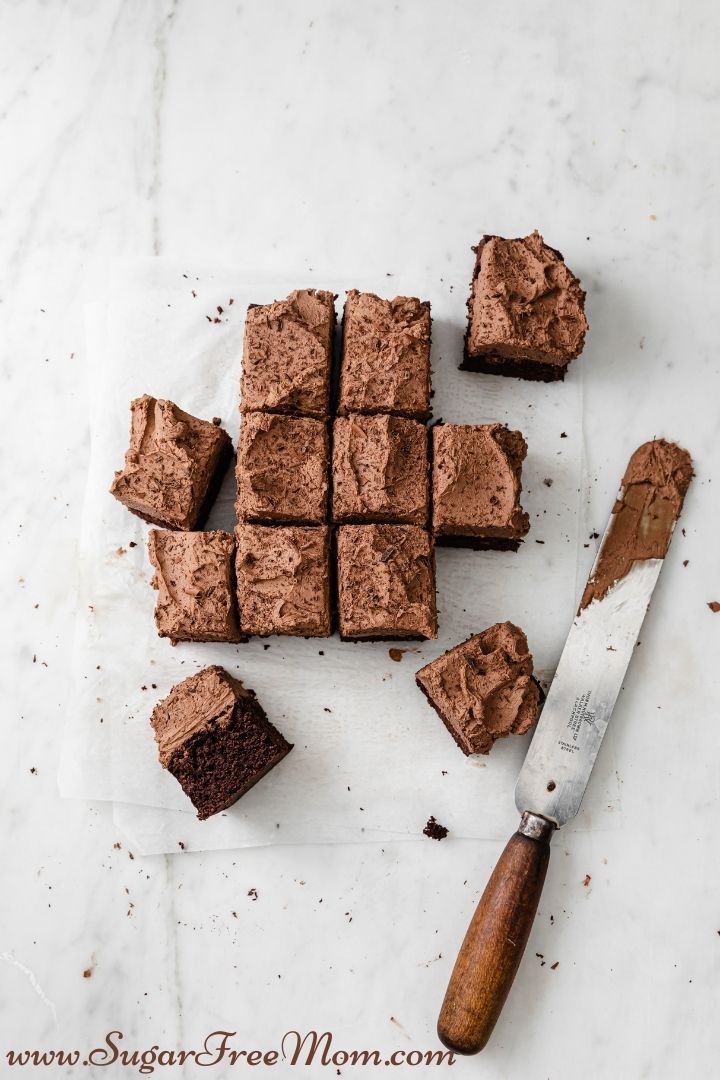 TRUFFLE CAKE
All the flavor of one epic keto chocolate cake, simplified into an easy sheet pan version. Using sour cream adds a nice fluffiness to the sponge cake and a mild sharpness that complements the rich cocoa powder.
To make a chocolate truffle cake, you use the same ingredients you would use to make a chocolate truffle; chocolate, cream and butter. Simply change out the proportions used to make truffles for a larger, more substantial cake that serves 16.
Add a creamy, delicious chocolate frosting to cover and you've got a decadent dessert to share with family and friends! Minimal effort and absolutely gorgeous to share with everyone! Just a small piece is all you need of this luscious, rich, keto chocolate truffle cake!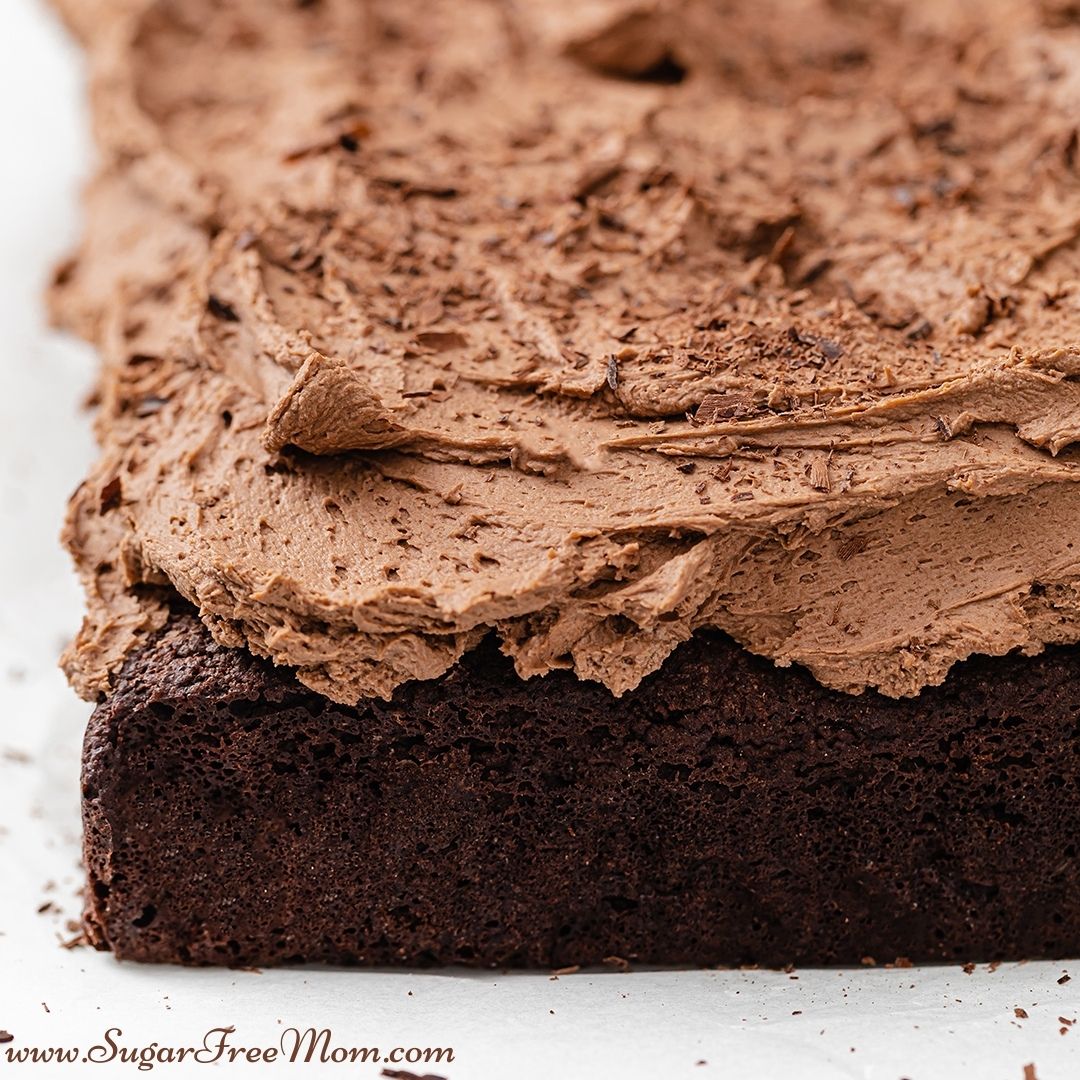 HOW TO MAKE A KETO TRUFFLE CAKE
You start with a fantastic basic chocolate cake recipe! Fine almond flour and just a little coconut flour, mixed with unsweetened cocoa powder provides just the right texture for this keto chocolate truffle cake. Using a combination of wet ingredients like sour cream, almond milk, eggs and butter helps create a super moist, light and fluffy chocolate bite that will satisfy all your chocolate cravings!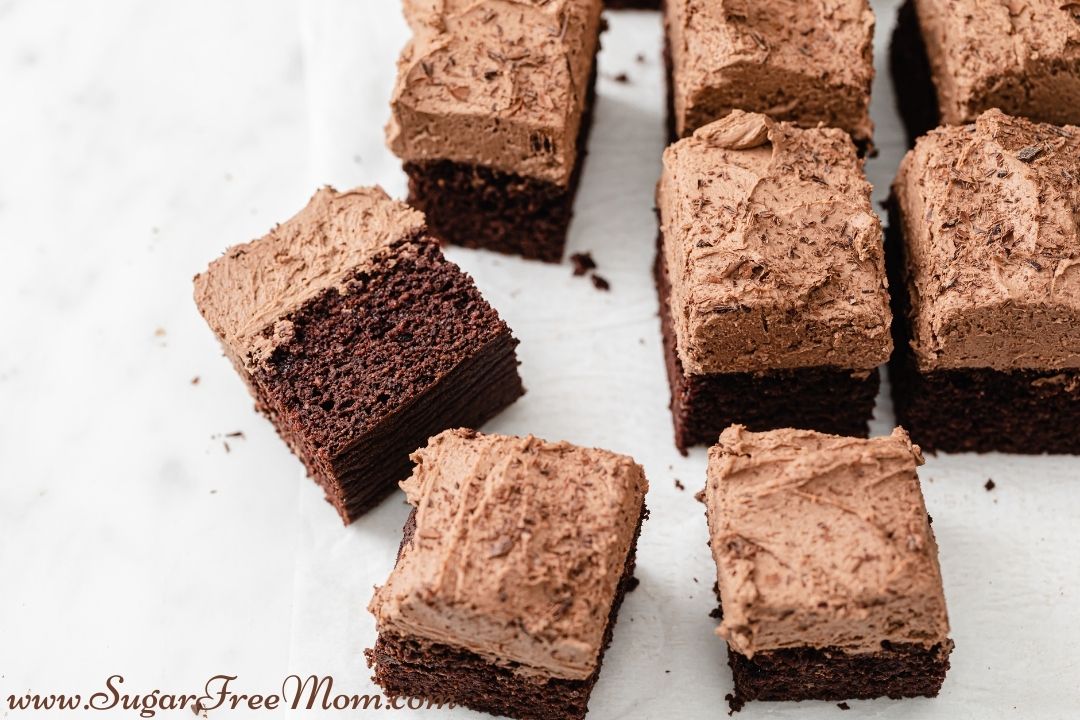 Swapping sweeteners in my recipes is not hard at all today. I've made it even easier with my new sweetener conversion chart! I've been creating sugar free recipes for the last 15 years using many different sweeteners.
My conversion chart is written from my vast experience with experimenting with all these sweeteners. You may see many of these conversion charts online, but they are not all the same and some I've seen I greatly disagree with. You can trust my keto sweetener conversion chart as the most accurate and precise sugar free sweetener conversion chart and the last one you will ever need for all your keto baking.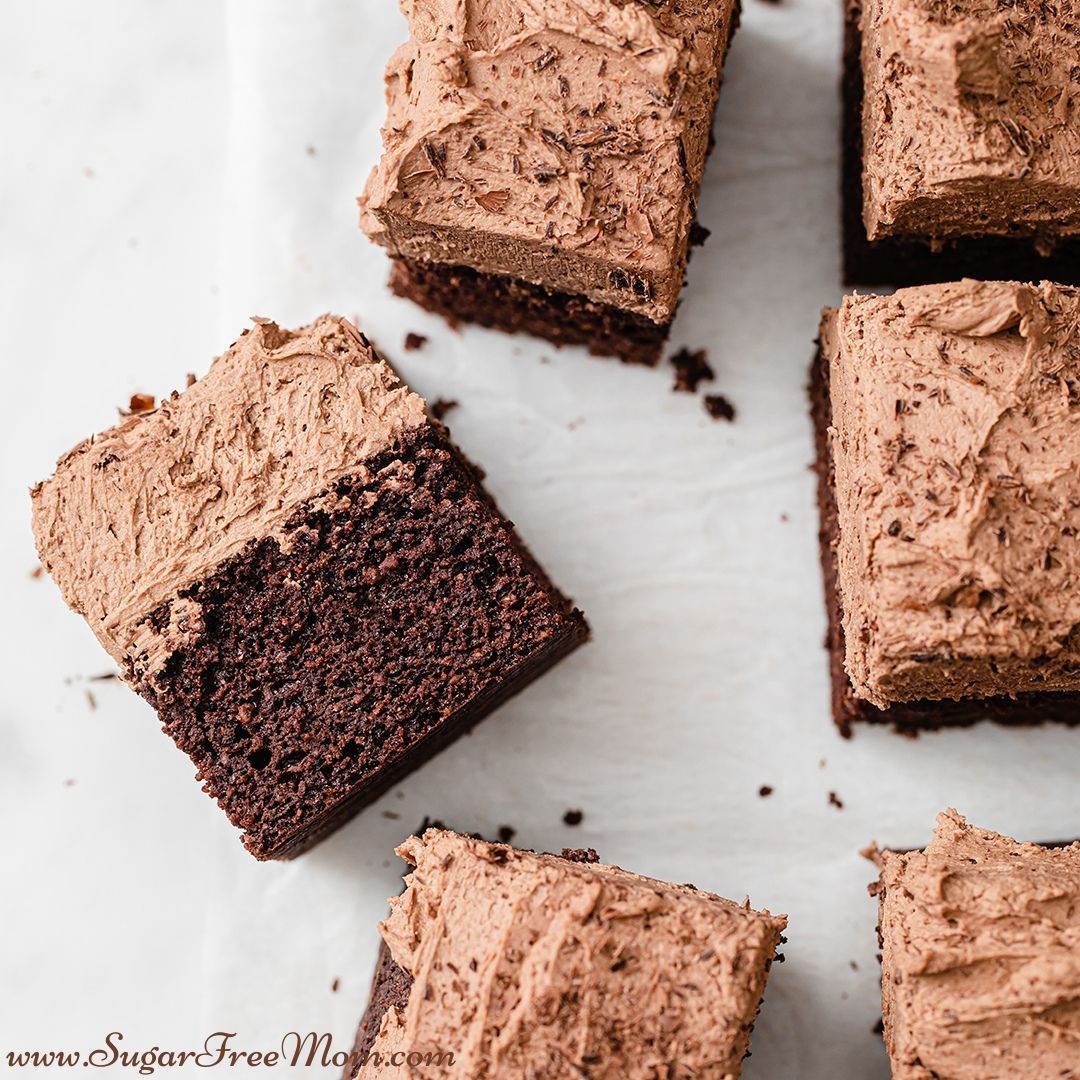 HOW TO MAKE TRUFFLE CAKE DAIRY FREE
To Make the Cake Dairy Free:
Swap the butter for coconut oil.
Swap the sour cream for a vegan dairy free sour cream or use coconut yogurt.
To Make the Frosting Dairy Free:
Swap the mascarpone or cream cheese for vegan dairy free cream cheese.
Swap the heavy cream with canned coconut milk, unsweetened.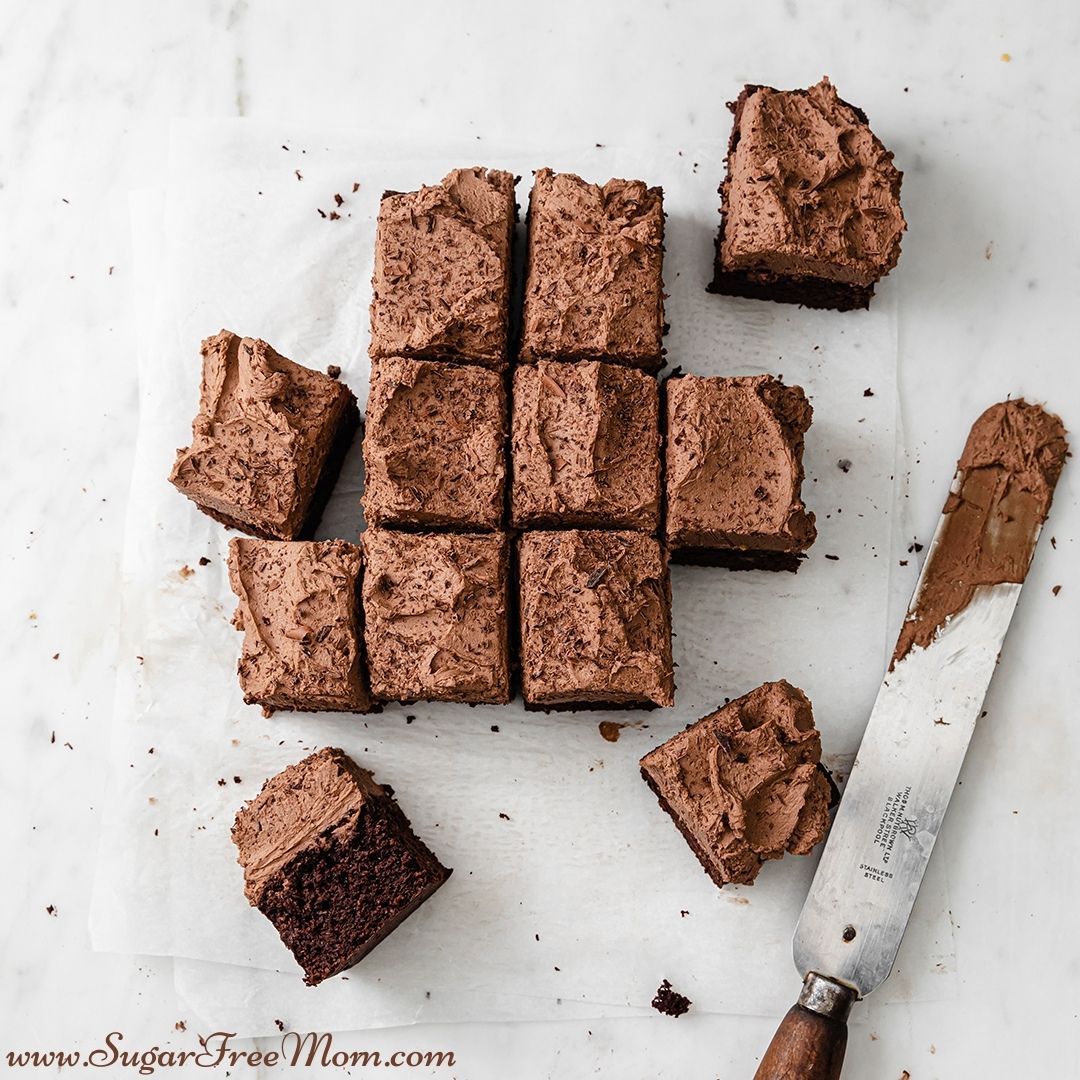 LOW CARB KETO MEAL PLAN MEMBERSHIP
Our membership is simple. You can subscribe for a month to try it out or you can subscribe for a yearly membership. Each Friday you will get a meal plan that comes to your email. You'll have that early in order to go food shopping before the meal plan begins on Sunday. You will be able to view and print the meal plan and the shopping list. If you don't like a meal, simply delete it and swap it with another meal you like. The shopping list will automatically adjust. It's the best software available out there for a customizable menu plan. Not many other low carb or keto meal plans allow you the option to remove, add, start with a blank menu and create your own if you so wish.
You can choose from Three Meal Plan Options:
Low Carb Meal Plan includes breakfast, lunch, dinner, and snacks with 40 net grams of carbs or less per day.

Keto Meal Plan includes breakfast, lunch, dinner, and snacks with 20 net grams of carbs or less per day.

Intermittent Fasting Keto Meal Plan includes 2 meals per day plus one protein/fat rich snack daily with no more than 20 TOTAL carbs per day.

EASY SHEET PAN CHOCOLATE TRUFFLE CAKE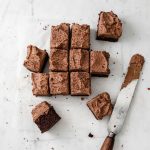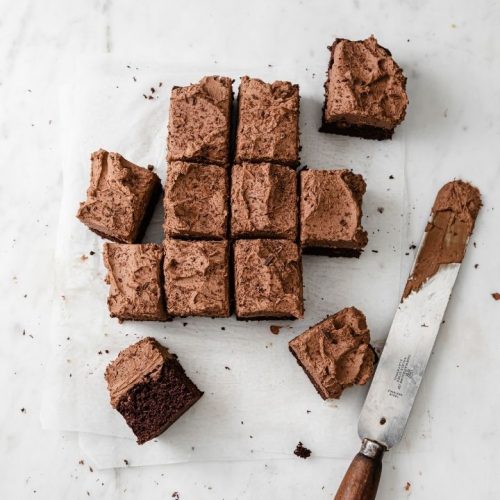 Easy Sheet Pan Chocolate Truffle Cake
All the flavor of one epic keto chocolate cake, simplified into an easy sheet pan version. Using sour cream adds a nice fluffiness to the sponge cake and a mild sharpness that complements the rich cacao. This Easy Chocolate Mascarpone Sheet Pan Truffle Cake is topped with a chocolate mascarpone cream icing that is super creamy and lush.
Instructions
Preheat the oven to 350F / 180C / 160 fan. Line a 9" x 6.5" x 1.5" (21 x 17.5 x 4cm) baking tray with parchment paper.

Add the egg yolks and low-carb sweetener to a mixing bowl. Cream together using an electric whisk for about 2 minutes until paler in color. Add the butter, almond milk, vanilla and sour cream and whisk again until combined.

In a clean mixing bowl, whisk the egg whites until fluffy. (Note: make sure your whisk paddles are clean.)

In a third mixing bowl, mix the dry ingredients together. Add the egg butter mix and quickly whisk or stir to combine. Gently whisk through the egg whites. Don't over whisk or the egg whites will deflate resulting in a heavier cake.

Place batter on the sheet pan and place in the oven and bake 30- 35 mins until you can insert and remove a skewer without many crumbs sticking. Don't over bake as this cake will firm up as it cools.

[For Meal Plan Members Only]: please make sure your serving size setting is set for 16 to ensure proper baking time.

To make the frosting, place the cream in a clean mixing bowl and whisk using an electric whisk until almost thick. Just under when it starts to stiffen. Stir through rest of ingredients using a spatula until smooth. Taste and adjust the sweetness to taste.

Add the mascarpone frosting to the chocolate sheet pan cake using a palate knife or spatula and cut into 16 squares. Option to dust with a little grated dark chocolate if you like.

Storage: Tupperware in the fridge for up to 3 days or freezer for 2 months.
Recipe Notes
Net Carbs: 3g
Nutritional Information includes frosting.
Nutrition Facts
Easy Sheet Pan Chocolate Truffle Cake
Amount Per Serving (1 slice)
Calories 195
Calories from Fat 162
% Daily Value*
Fat 18g28%
Cholesterol 65mg22%
Sodium 155mg7%
Potassium 60mg2%
Carbohydrates 6g2%
Protein 4g8%
Vitamin A 306IU6%
Vitamin C 1mg1%
Calcium 60mg6%
Iron 1mg6%
* Percent Daily Values are based on a 2000 calorie diet.