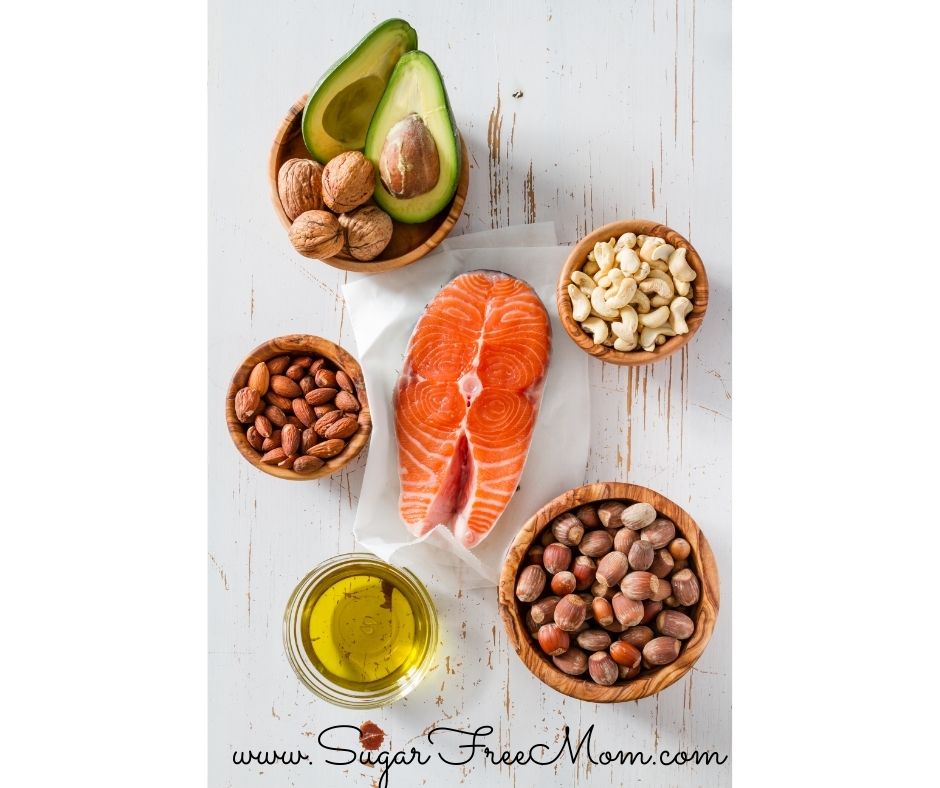 Whether you're just starting the ketogenic diet or you've been on it, but stalled, this post will clear up any confusion on how much fat your body really needs for weight loss on a keto diet.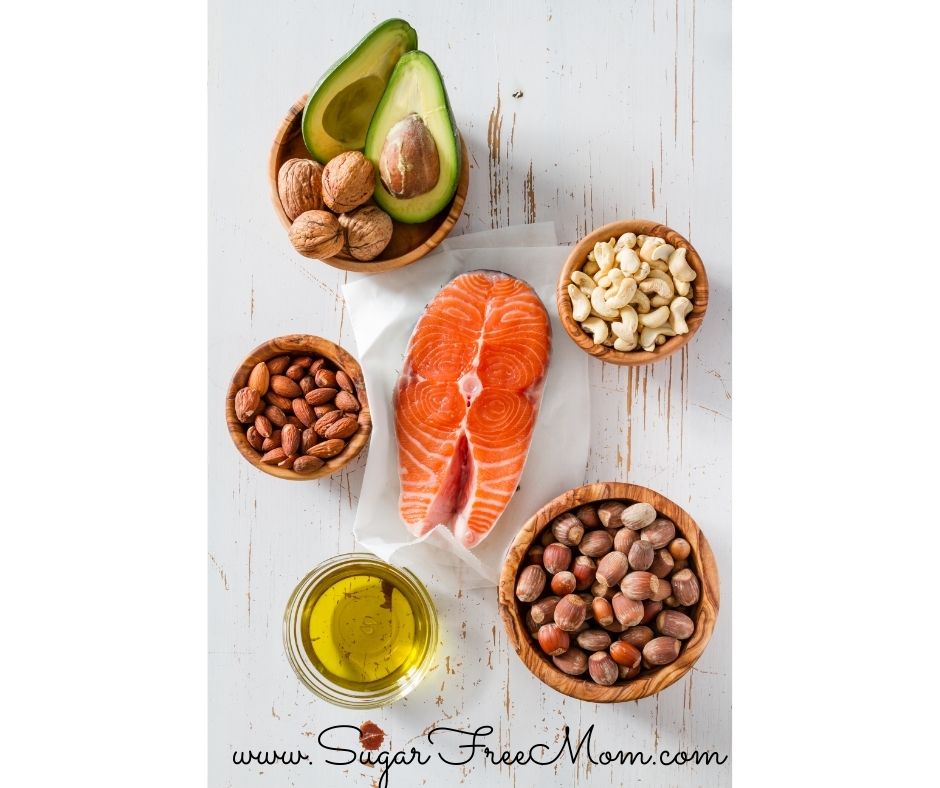 HOW MUCH FAT FOR WEIGHT LOSS ON KETO?
Fat is a controversial topic in the keto world space. If you've been on a ketogenic diet and have had success, you may be in the camp of high fat, close to 75% in your day, as being the best way to get your body into ketosis and lose weight. Or you may be in the camp that the classic high fat ketogenic macros didn't help you to lose weight at all. Wherever you fall, the ketogenic diet is not a one-size-fits-all approach. Not everyone will feel best eating high fat and many will not lose their body fat eating that much on a daily basis.
Your activity level, lifestyle, age, and genetics, are all factors in what will help you achieve weight loss. We are all bio-individual and have different needs in regards to daily macros. But one thing remains the same, for a well-balanced, ketogenic diet that promotes health and fat loss, eating whole, single ingredient, nutrient dense foods is the best way to achieve your health goals. Packaged, processed and refined so-called "keto" foods are not the best way to achieve success on a ketogenic diet if your searching for the long term health benefits.
If you're over 40 like me, have any kind of health issues, like hypothyroidism, like me, then the classic ketogenic macros might not work for you. I tried unsuccessfully to make those high fat macros work for me for a whole year without any weight loss back in 2015. Through these years of trials and errors, numerous testing, bio-hacking, and learning what works best for my own body to lose body fat, I can confidently say, you can and should adjust your fat intake to discover the right amount for you to achieve your weight loss goals.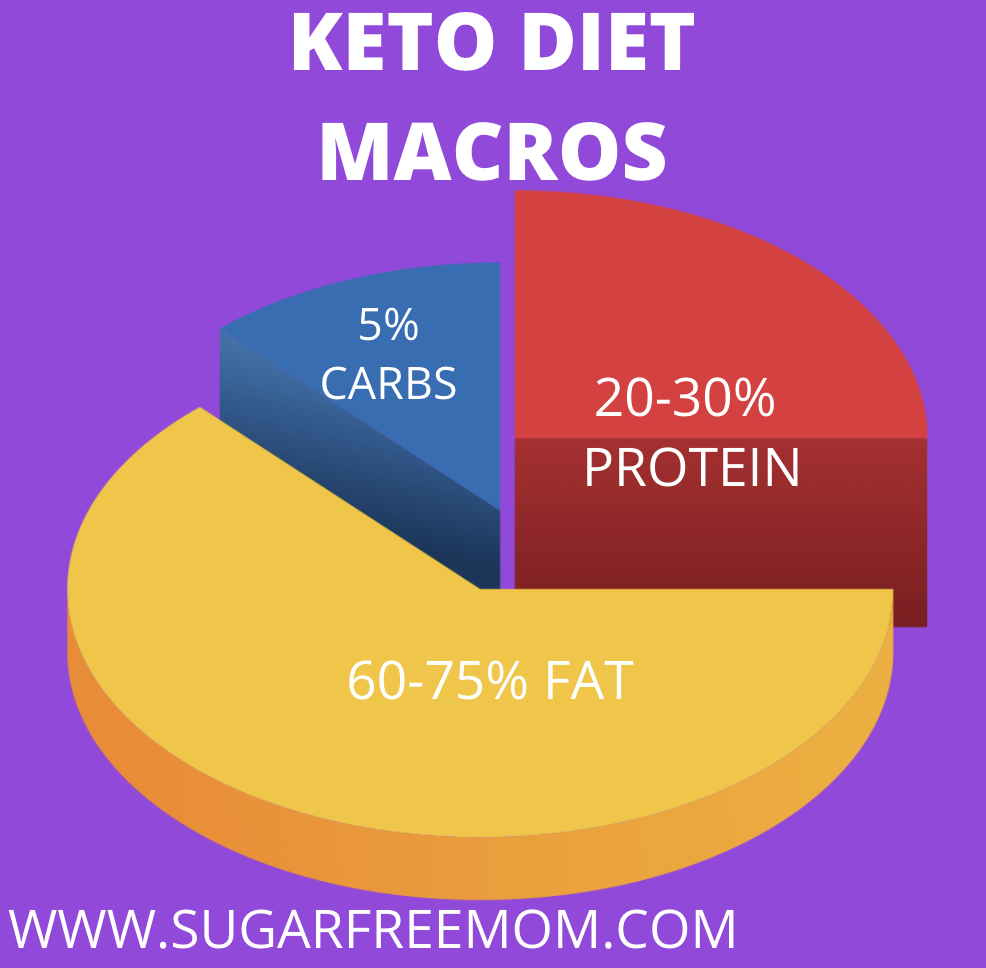 CLASSIC KETO MACROS
The classic keto macros have been 75% fat, 5 % carbs and 25% protein. Many people have seen weight loss using this macro amount. But there are just as many people who have tried this classic keto approach, eating a lot of dietary fat and NOT seeing weight loss like others.
I was one of those people who in 2015 tried eating all the fat and thought I'd lose weight just like I saw so many other people losing weight. It didn't work for me and I wondered what I was doing wrong. I decided to go very strict keto in 2018 and you can read about my 6 week results here. I did lose some body fat, but not nearly has much as I had hoped for being strict keto for 6 weeks. I knew something had to change if I wanted to see the weight and fat loss I desired. Read below about how I busted through my plateau and adjusted my fat and swapped net carbs for total carbs, to help me lose weight.

CALCULATING YOUR PERSONAL MACROS
The ketogenic diet is not a one size fits all and not everyone needs to eat 75% dietary fat. Most women, especially over 40, will see better weight loss results when they eat less dietary fat, prioritize protein and keep carbs to 20 grams a day. Before I discovered I was hypothyroid, I was able to lose weight using the net carb approach but after being severely hypothyroid that no longer worked for me and total carbs was best for me to lose weight.
In order to figure out the right amount of macros for your body, use this keto calculator from Maria Emmerich which I think is one of the best out there! In order or figure out your macros, you either have to have a body fat scan done by a professional or you can guess your body far using the graphic above looking for a similar body image of yourself.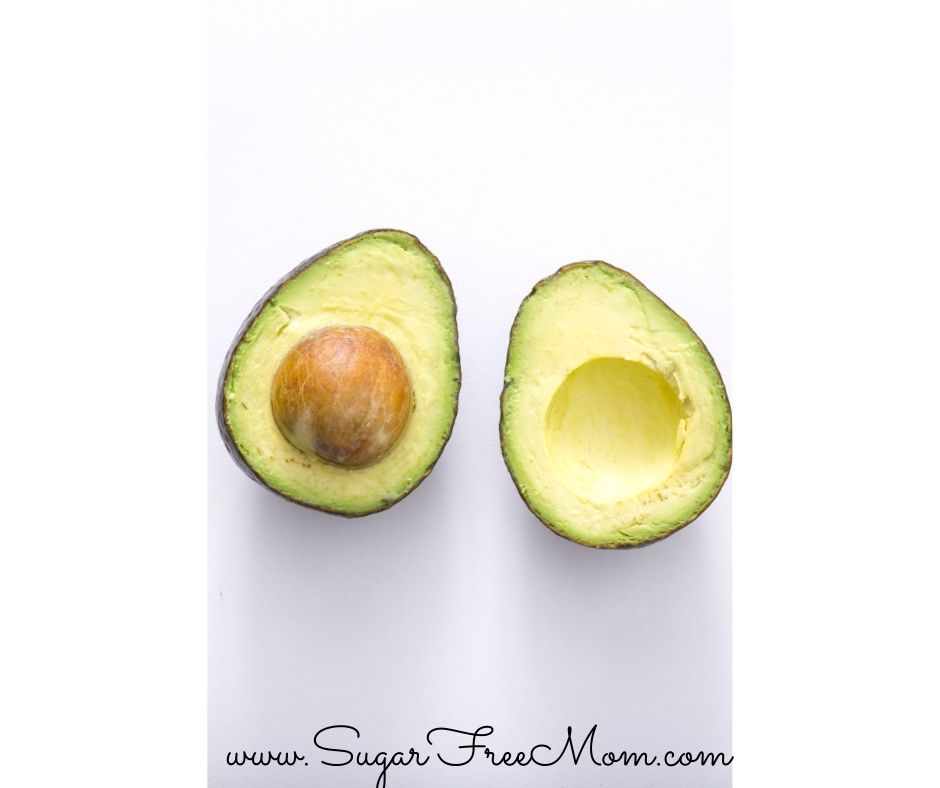 PRIOTIZE PROTEIN FOR SATIATION
I don't know about you but Butter Coffee's, like Bulletproof coffee, while they were delicious, they never gave me much satiation. I was still always hungry within an hour after having one. Of course they certainly gave me energy, and I enjoyed the taste, but I did still have hunger.
What made all the difference for me, was swapping out the extra fat, like the butter and the MCT oil, and adding protein! Using collagen peptides in my coffee with just a small amount of cream was what finally worked to increase my satiation and keep me fuller for longer so I could easily fast until lunch. Be sure to use this little frother to mix it well and get some nice foam on top, otherwise all the peptides will be in the bottom of your coffee cup.
Many women that have taken my6 Week Sugar Detox Course, are not eating enough protein. Increasing your protein at your meals can make all the difference in fighting off sugar cravings and decrease snacking later in the day. Your body will constantly be searching for the nutrients it needs if you don't give it enough protein and that's why many women say they eat great all day, but after dinner they can't stop snacking.
DIETARY FAT IS A LIMIT NOT A GOAL
If you want to lose body fat, use the fat macros that you've calculated from the keto calculator as your LIMIT not as a goal to reach. This is very important to understand. You want to use your own body fat stores for energy, therefore eating too much dietary fat will only help you use that fat for energy and not your own stored fat. If you have fat to lose, then eating say, 50- 60% dietary fat on a daily basis will allow your own body to use your own fat stores for energy as opposed to just burning the dietary fat you ingest.
HEALTHY FATS AND OILS FOR KETO
Here is a list of the best options for cooking and frying. You want oils that are low in PUFA (Poly Unsaturated Fatty Acids) and high in SFA (saturated fatty acids) because SFA are more stable and are less likely to get oxidized and cause inflammation.
Coconut oil: 1.9% PUFA (92% saturated fatty acids (SFA)
Palm kernel oil: 2% PUFA, (82% SFA)
Cocoa Butter: 3% PUFA (60% SFA)
Beef Tallow: 3.1% PUFA (49.8% SFA)
Ghee: 4% PUFA (48% SFA)
Butter: 3.4% PUFA (50% SFA)
Lard: 12% PUFA (with 41% SFA)
Duck fat: 13% PUFA (with 25% SFA)
Macadamia oil: 10% PUFA (15% SFA)
Avocado oil: 10% PUFA (11% SFA)
Hazelnut Oil: 14% PUFA (with 10% SFA)
Almond oil: 17% PUFA (with 8.2% SFA)
Olive oil: 9.9% PUFA (with 14% saturated fat)
AVOID THESE FATS
Make sure to avoid these fats and oils. In general, you want to avoid most vegetable and seed oils especially those high in omega-6 which can cause inflammation in the body.
Margarine
Vegetable Shortening
Grape seed oil
Sunflower oil
Flax oil
Safflower oil
Soybean Oil
Corn oil
Walnut oil
Cottonseed oil
Vegetable oil (soybean oil)
Sesame oil
Peanut oil
Canola oil
BUSTING THROUGH STALLS ON KETO
Leveraging the fat is one of the hardest macros to figure out on a keto diet and too many of us believed we could eat all the fat like everyone else, but the weight didn't budge. Everyone is different and has a different fat threshold. Figuring out how much you need is where I can help you.
The classic keto diet can work for some people, but for many of us older than 30, the higher fat of 75% is just too much on a daily basis to burn the fat on our body. The fat you're consuming could be stalling you from losing the fat on your body and it can be frustrating when you feel like you are doing everything right.
Fat can still be enjoyed, but just needs a few tweaks to customize it for your body to lose weight. That's why our Stall Buster program works! Our weekly quiz will determine if you need the 50%, 60% or 70% fat meal plan!
HEALTHY FAT KETO RECIPES
A balanced ketogenic diet includes healthy fat, but prioritizes protein for satiation. Here are some of the most popular, family -friendly keto meals on my website: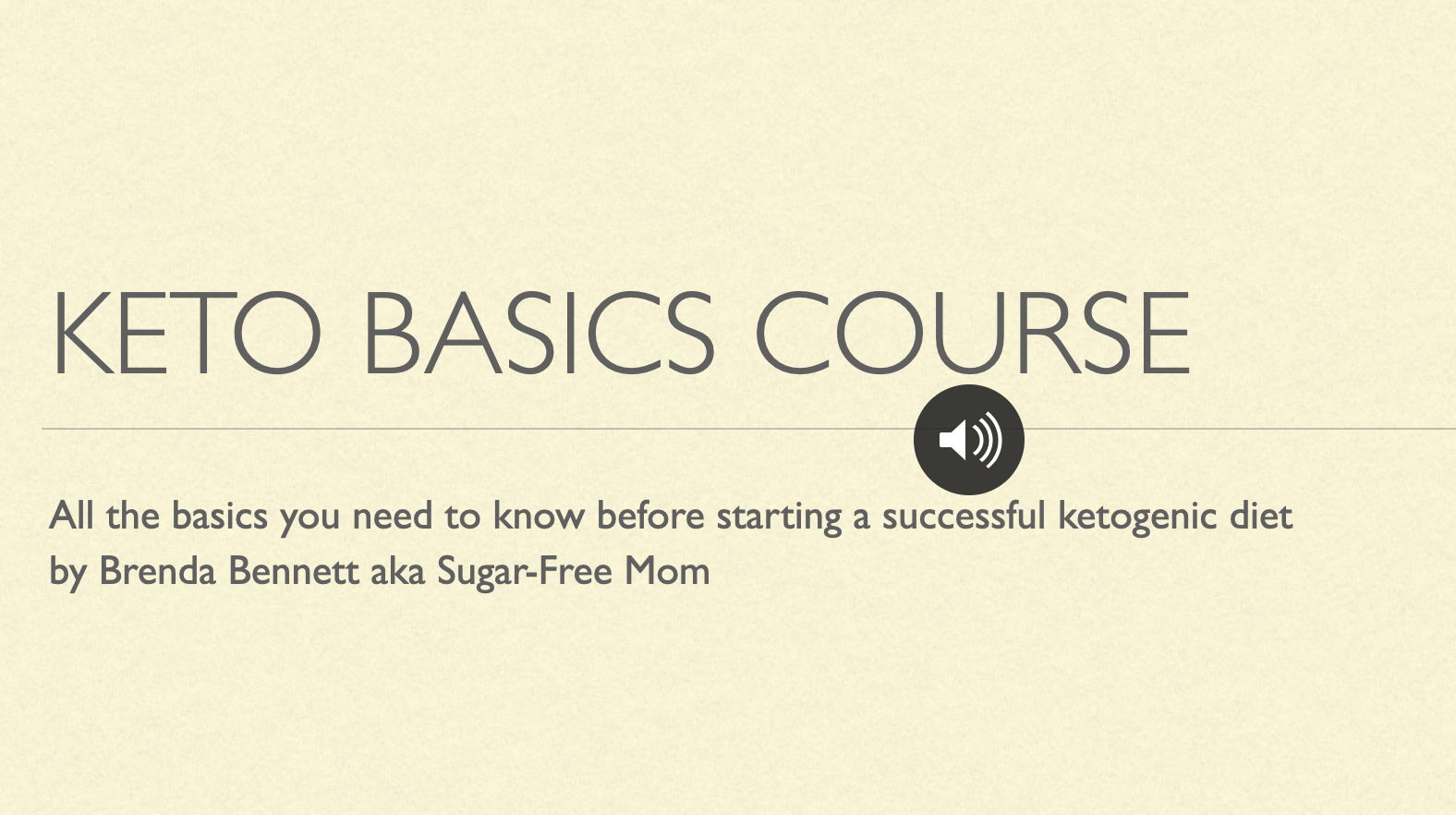 FREE KETO COURSE & 7 DAY KETO MEAL PLAN
If you're still feeling a little unsure how to go about starting a balanced ketogenic diet for weight loss, my FREE Keto Basics Course will help you learn all you need to know. After the quick 15 minute course, you will receive a free 7 day keto diet meal plan to get you started! Register Here for the FREE KETO BASICS COURSE.
Sources:
Nutritional Therapy Association, 2019; Fatty Acid Dysfunction