Flourless Sugar Free Chocolate Coconut Cookies made low carb, grain free, gluten free, dairy free and sugar free!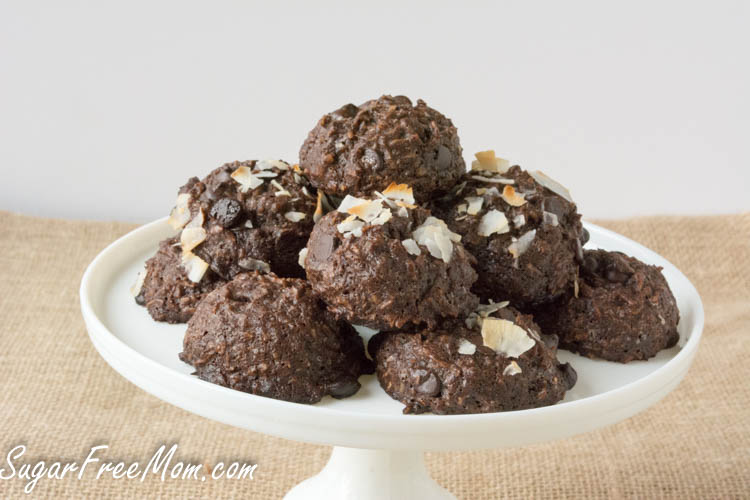 Any chocolate lover's reading today?
I sure am!
I think I know exactly one person in my life that is not a fan of chocolate.
All I can say to that is, HUH? WHAT? Seriously? You've got to be kidding? If you're not a fan of chocolate than this recipe is certainly not for you.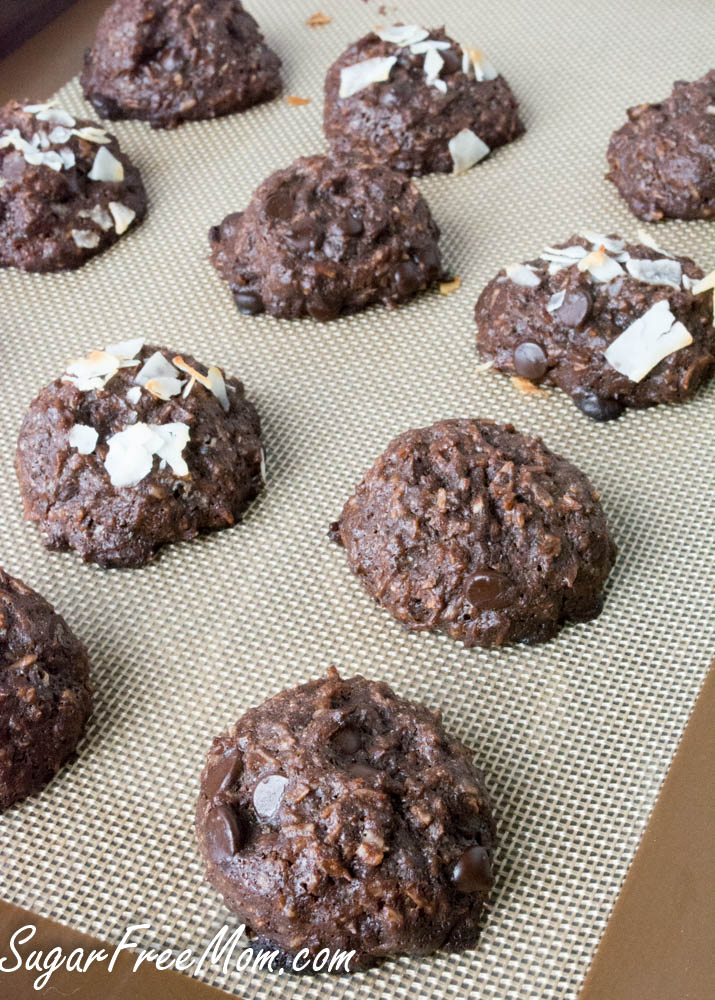 As my life and eating habits have changed to a more low carb life style, my recipes now reflect this change. While still always sugar free there is a difference between sugar free and sugar free and low carb. I encourage you to read the post, Sugar-Free Versus Low Carb: What's The Difference, in case you are unsure.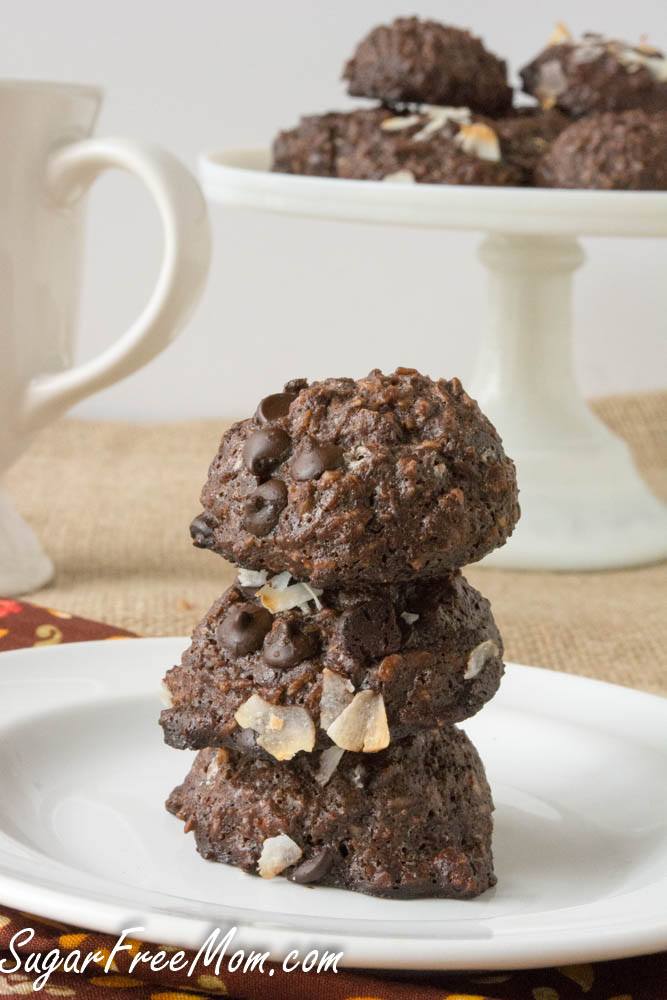 I was recently browsing through my huge archive of recipes and found my Flourless Chocolate Oatmeal Cookies. I knew I needed a low carb version.
Now obviously you can't make oats low in carbs, they just aren't. BUT the replacement of oats CAN be made into a successful flourless cookie and the one you see before your eyes today.
I can tell you my kids ate these up like nobodies business! Next time I will need to make a double batch! I think they are even better than my oatmeal ones!
If you are browsing through my Recipe Index and happen to see a higher carb sugar free recipe and would love an adaption to make it low carb, please let me know!
Brenda's Notes:
You can use any oil you want to replace the sunflower oil I used.
If you can't find sugar free chocolate chips, use the highest grade chocolate bar you can find and melt it in or chop it up.
If you don't use stevia you can increase the Swerve to 1 cup.
Here's the link to the liquid stevia I use.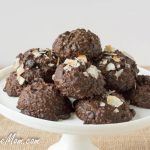 Flourless Sugar Free Chocolate Coconut Cookies
Instructions
Preheat oven to 375 degrees F.

In a small bowl whisk the eggs, oil, extract and stevia together. Set aside.

In another bowl whisk the cocoa, Swerve and salt together.

Mix the wet ingredients into the dry and stir until combined.

Add in the shredded coconut and chocolate chips.

Once well combined use a cookie scoop and make 12 mounds.

Place mounds on a parchment lined baking sheet.

Bake for 12 minutes.

Enjoy!
Nutrition Facts
Flourless Sugar Free Chocolate Coconut Cookies
Amount Per Serving (1 g)
Calories 136
Calories from Fat 115
% Daily Value*
Fat 12.8g20%
Cholesterol 30mg10%
Sodium 34mg1%
Carbohydrates 7.7g3%
Protein 2.7g5%
* Percent Daily Values are based on a 2000 calorie diet.