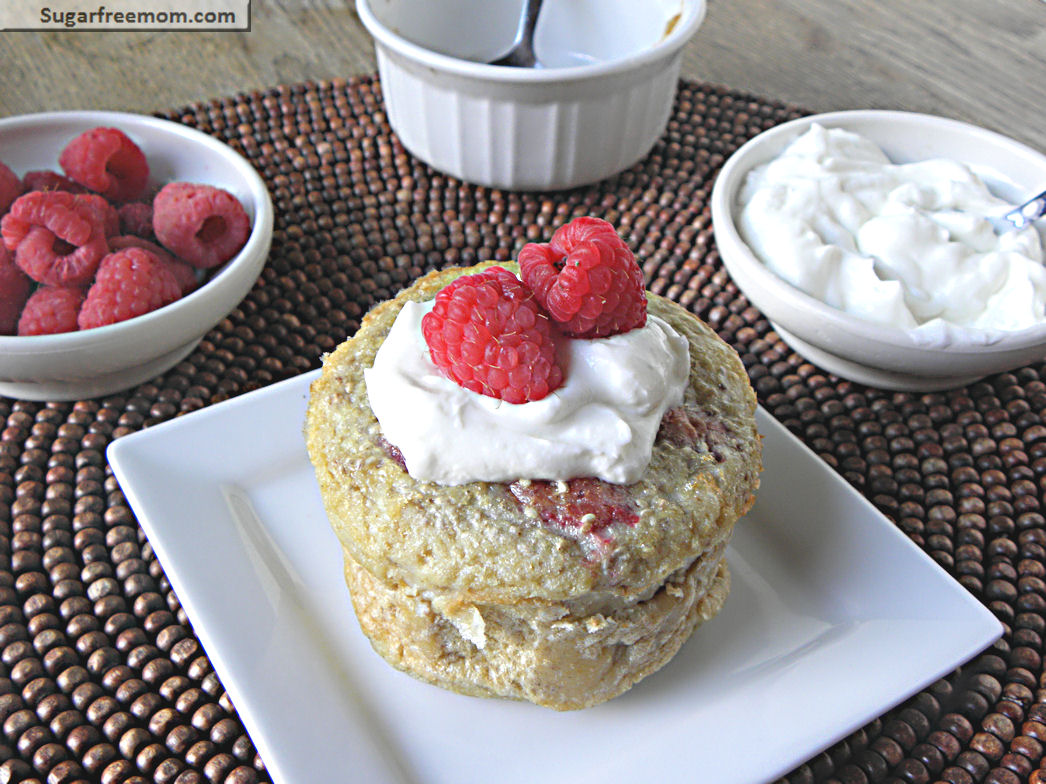 Were you wondering if all these puff pancakes recipes you've seen here would work just as well if you used gluten free flour? Many of you asked so I tried it myself using Bob's Red Mill Gluten Free Flour. I was not at all disappointed. It was just as tasty and satisfying as using whole wheat!
This little yummy breakfast is high in fiber and protein, low in fat and has no cholesterol!!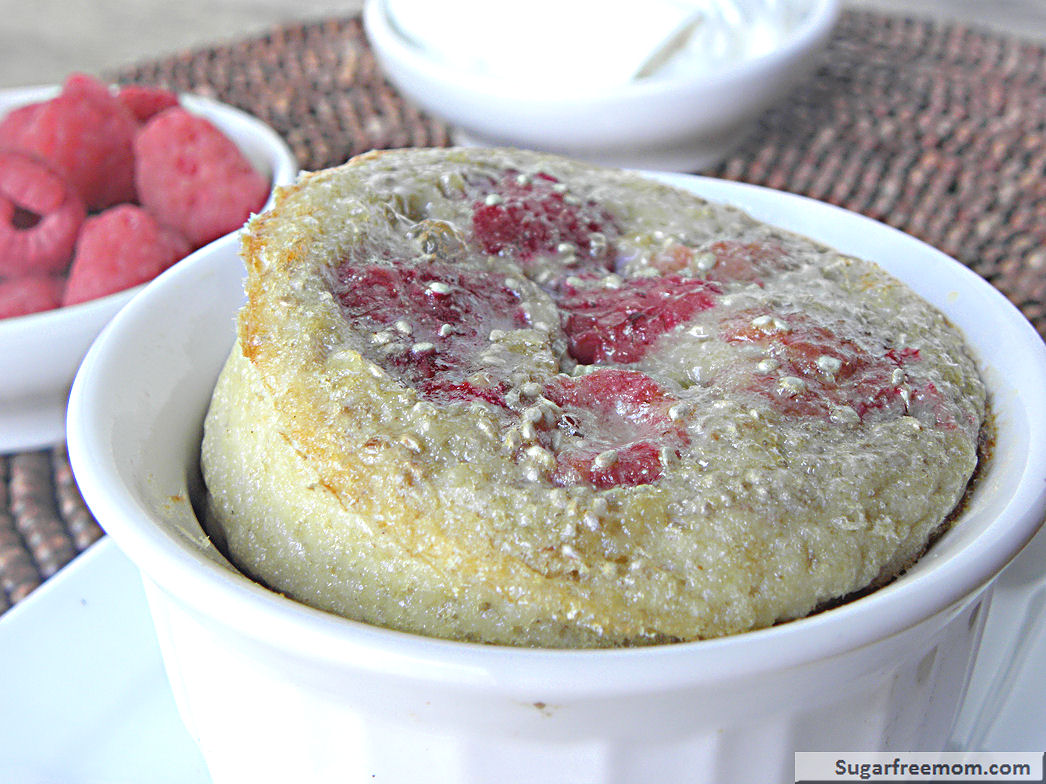 It didn't rise as high as my previous puffs, but who cares?? It's still pretty and pretty tasty! Still an excellent option for breakfast and can be made the night before and just reheated in the morning. Or you can even eat it cold right out of the fridge which is how I prefer it topped with some plain Greek yogurt and a few extra berries.
MMMMmmmmmmm...............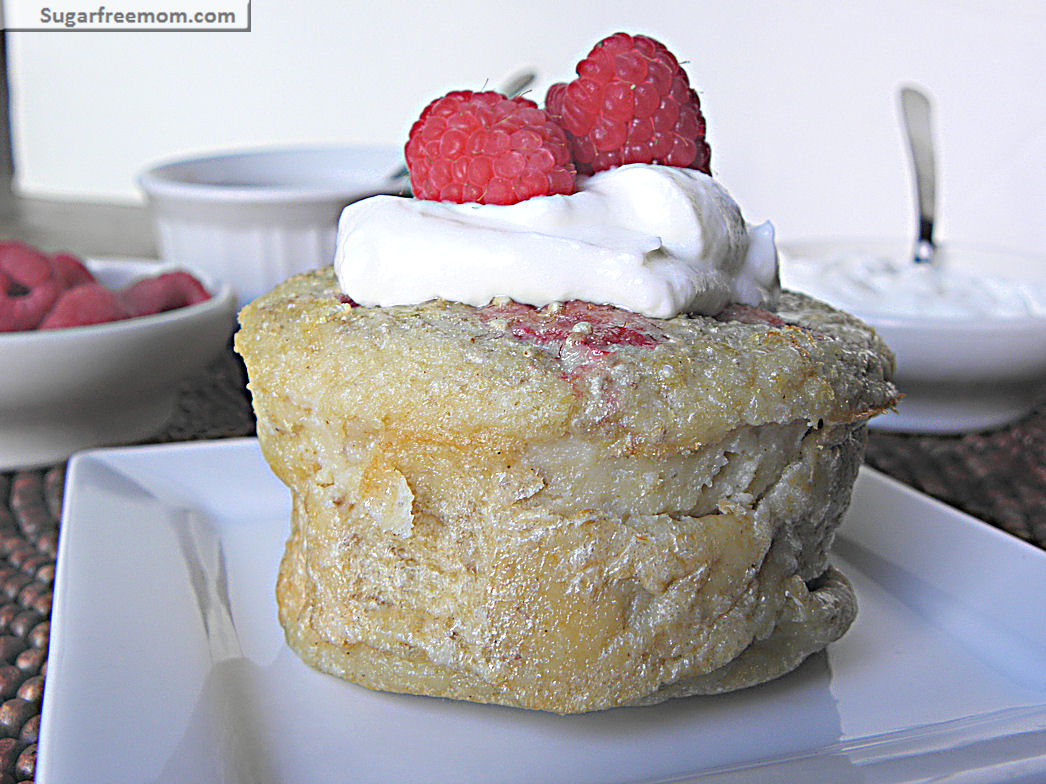 Now that I've purchased a bag of Bob's Gluten Free Flour, you can bet you will be seeing a few more gluten free recipes coming your way soon.
And for only 5 Weight Watcher PointsPlus and under 200 calories, this is a completely nutritious breakfast meal. 🙂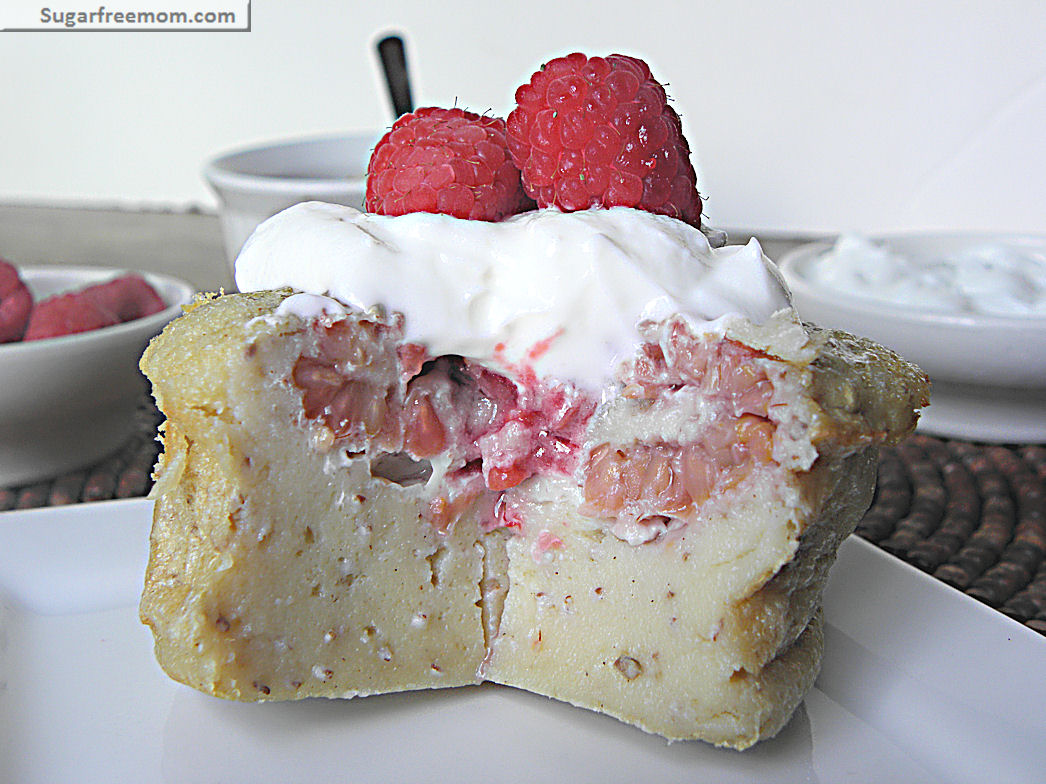 Feel free to change out the raspberries to whatever fruit you like or leave it plain and top after baking.
Nutrition info (without raspberries or Greek yogurt)
Single Serving Gluten Free Chia Puff Pancake
Author:
Prep time:
Cook time:
Total time:
Ingredients
⅓ cup egg whites
¼ cup gluten free flour ( I used Bob's Red Mill)
¼ cup almond milk, unsweetened, plain
¼ teaspoon vanilla extract
¼ teaspoon [url href="http://www.iherb.com/p/11070?rcode=yaj035" target="_blank"]vanilla liquid stevia[/url] or plain
½ tablespoon chia seeds
optional: 1 tablespoon raspberries, Greek yogurt, plain, nonfat, unsweetened for topping
Instructions
Using a blender blend or whisk by hand all ingredients except berries.
Add berries once mixture is all combined.
Spray a 7 ounce ramekin with nonstick cooking spray.
Pour mixture into ramekin.
Bake for 30-35 minutes at 350 degrees until toothpick in center comes out clean and pancake has risen.
Mine were perfect at 20 minutes using my small convection toaster oven.
Serving size:
1
Calories:
182
Fat:
4g
Carbohydrates:
26g
Sodium:
134mg
Fiber:
6g
Protein:
13g
Cholesterol:
0
Notes
Weight Watchers PointsPlus: 5*
Other Puff Pancake Recipes: