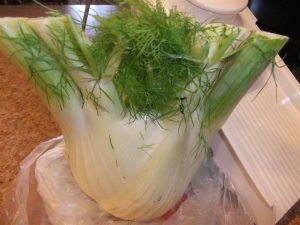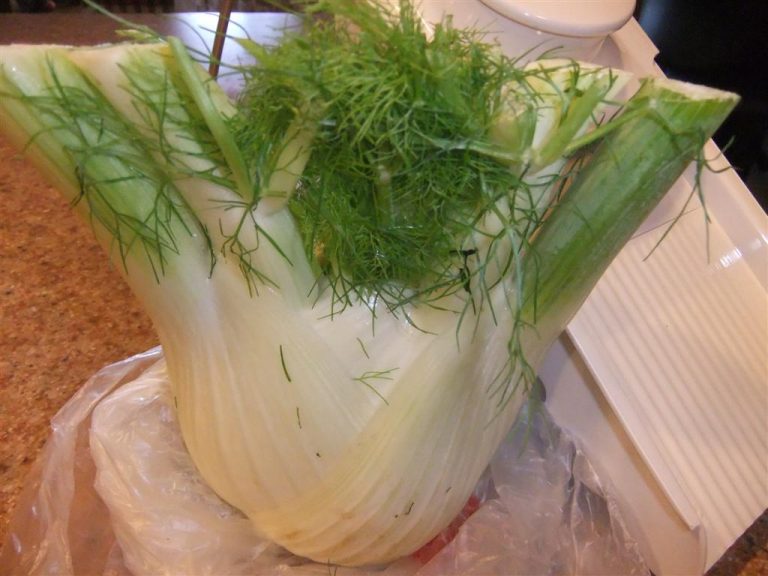 If you come from an Italian background, you most likely have seen this vegetable before. If you don't you are probably wondering what in the world THAT is?
It is a fresh fennel bulb, sometimes labeled at supermarkets as Anise.
I grew up seeing this bulb at the dinner table weekly, cut up like celery to eat AFTER a meal.
My dad with his strong Italian accent would say,
"Eat the fennel (rolling those r's) Breeennnnnndddda, it will help you digest."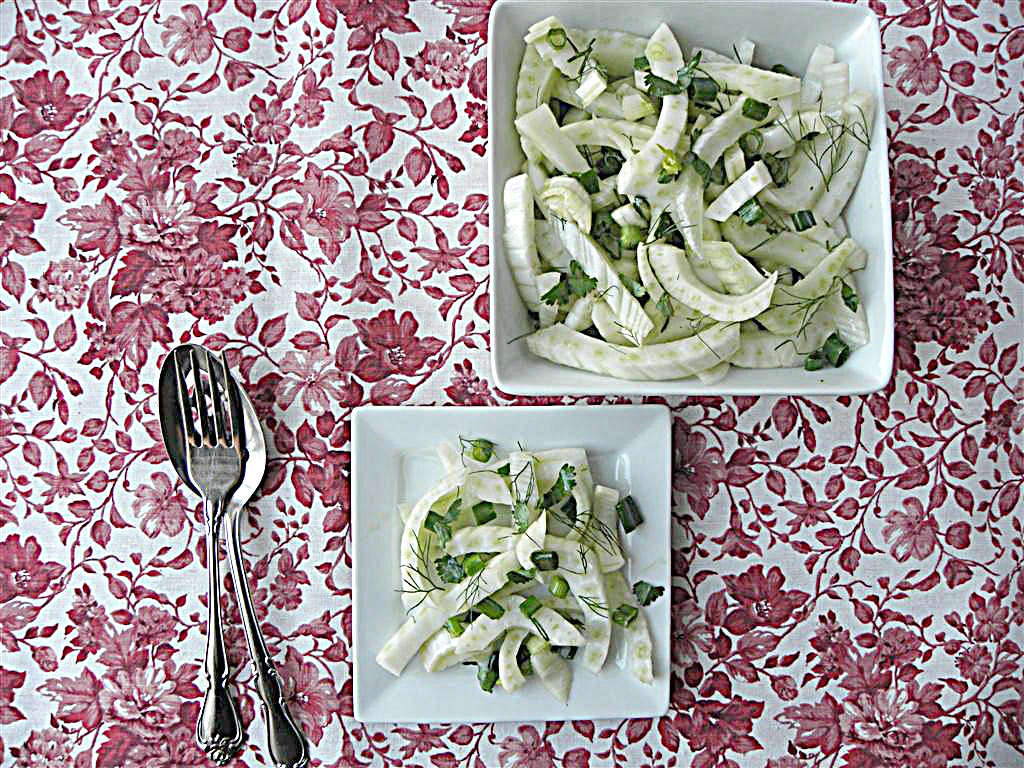 And I tried it once and hated the flavor of it. It has an almost licorice type taste, which I was never fond of as a kid anyway.
So years pass and I am a grown, newly married woman wanting to keep my Italian heritage strong after marrying a French man! Fennel and I found each other again and THIS time I was enamored with it! I simply roasted it one evening with some other veggies and fell in love! Hubby loved it as well! I was not too sure about eating it fresh until I was so sick and tired of lettuce being my main ingredient in salad, that I decided to give it another chance.
I was amazed how delicious I thought it was and can't even remember why as I child I disliked it. I still don't like licorice, but I love this fennel!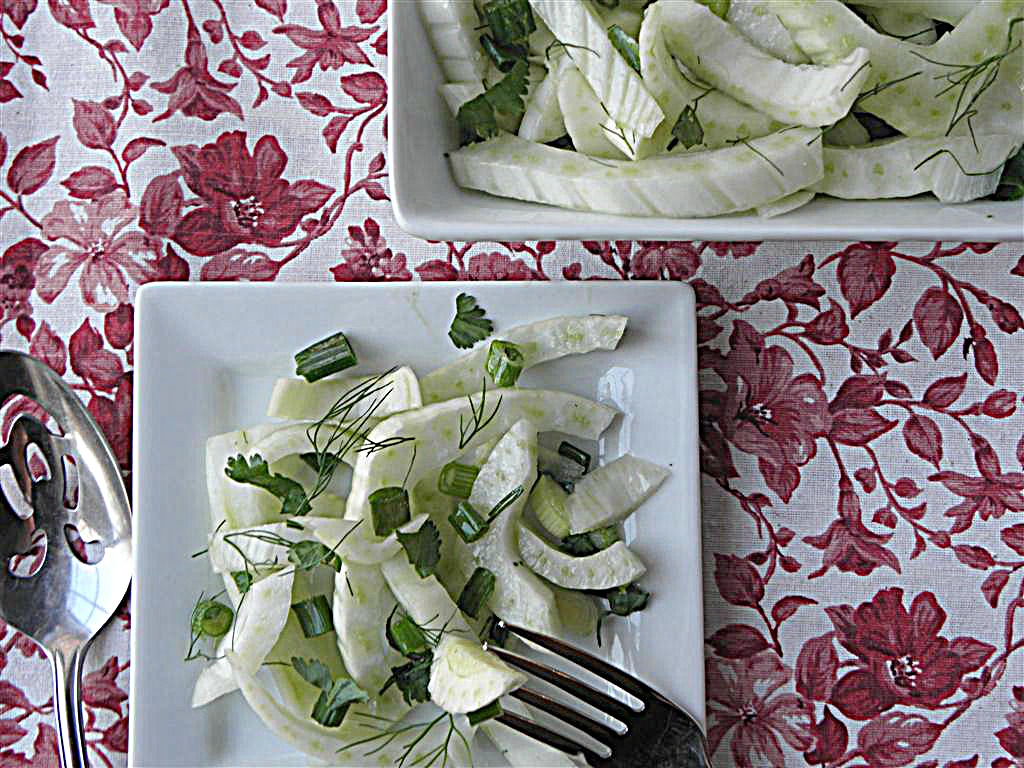 Here are some fennel facts in case you are wondering why I think its so spectacular and to give you a little push to try something you may have never had before.
Its been used to treat stomach upset, nausea, feelings of fullness after a meal (adding in digestion just as my daddy told me!)
It is a great source of folate.
It is very high in fiber and vitamin C.
1 cup provides you 10% of your daily value of potassium, which is helpful in lowering high blood pressure.
IT IS SUPER LOW IN CALORIES!

1 whole bulb is only about 80 calories!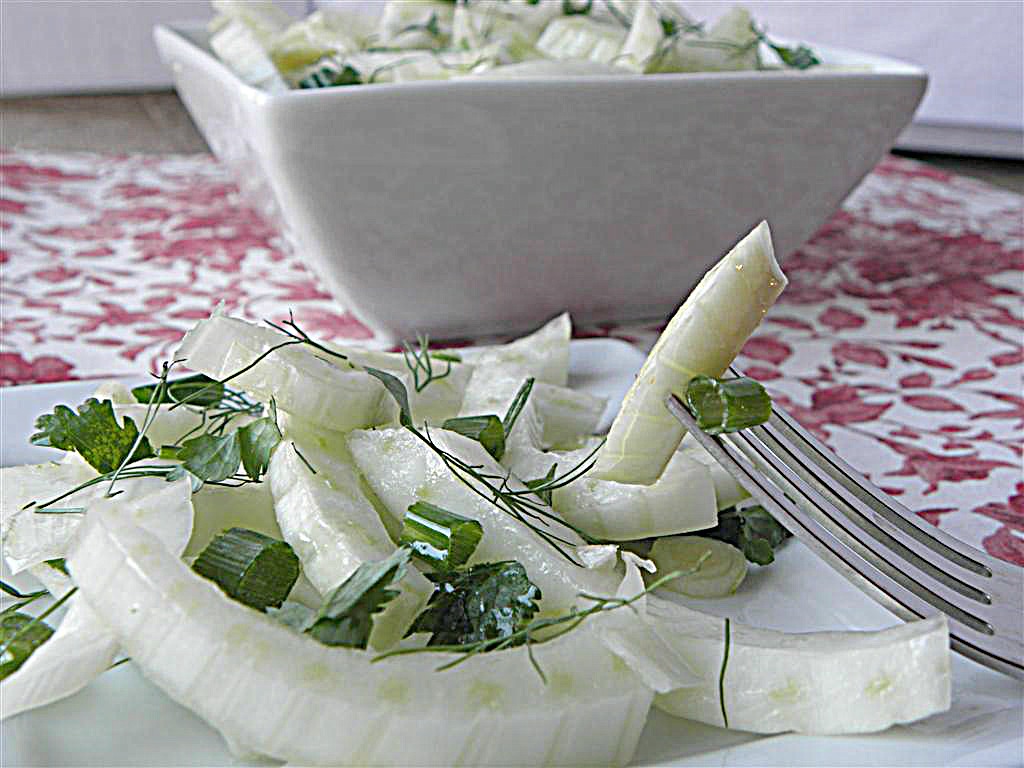 HERE'S HOW TO MAKE A FRESH FENNEL SALAD.
You should wash it thoroughly and then cut off the long stems. Save some of the fennel weed at the top for sprinkling in your salad. Some people don't use the outer layers, sometimes they are bruised, but I use it all. The center pieces are more tender than the outside. But I like the harder, crunchy outside pieces myself. Slice by hand or with a mandolin. The bottom stem should be cut off and disposed of.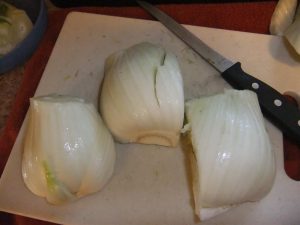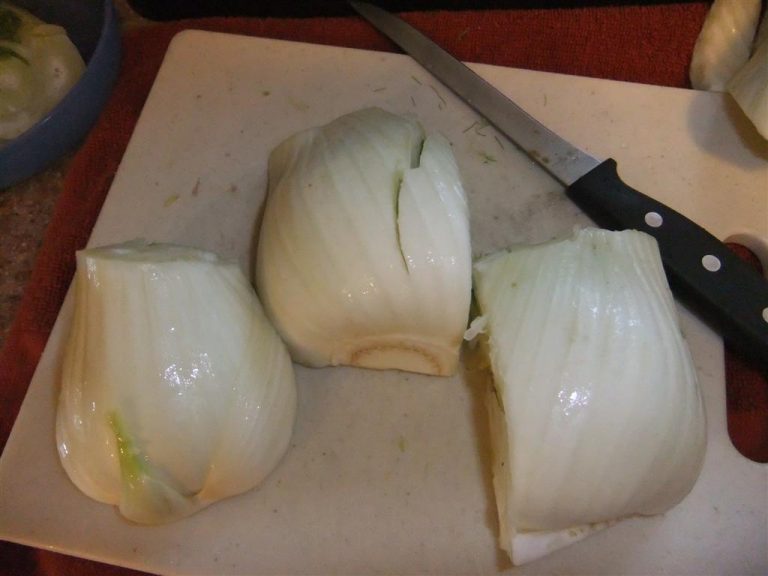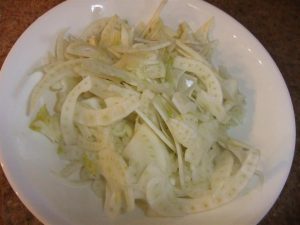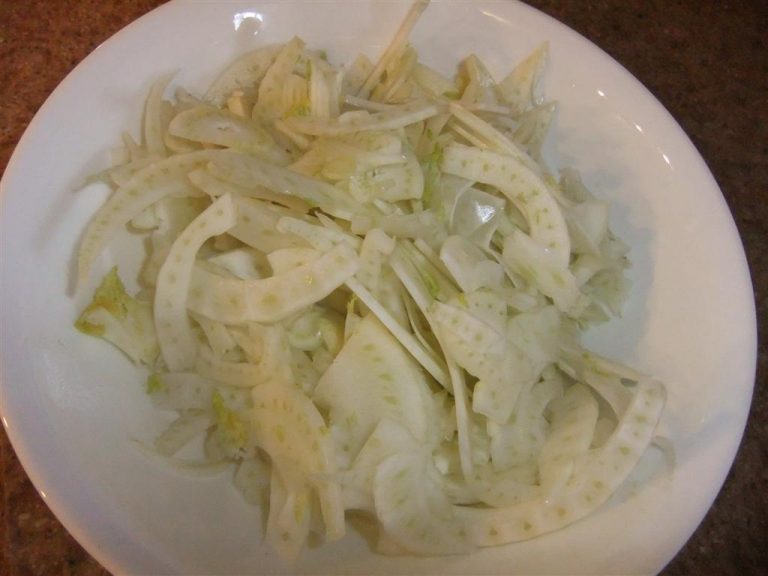 One Bulb makes about 4-6 cups of salad.
Nutrition Info (based on 4 servings)

Calories: 70 Fat: 5g Fiber: 2 g
Weight Watchers PointsPlus = 1 (Previous Method 1)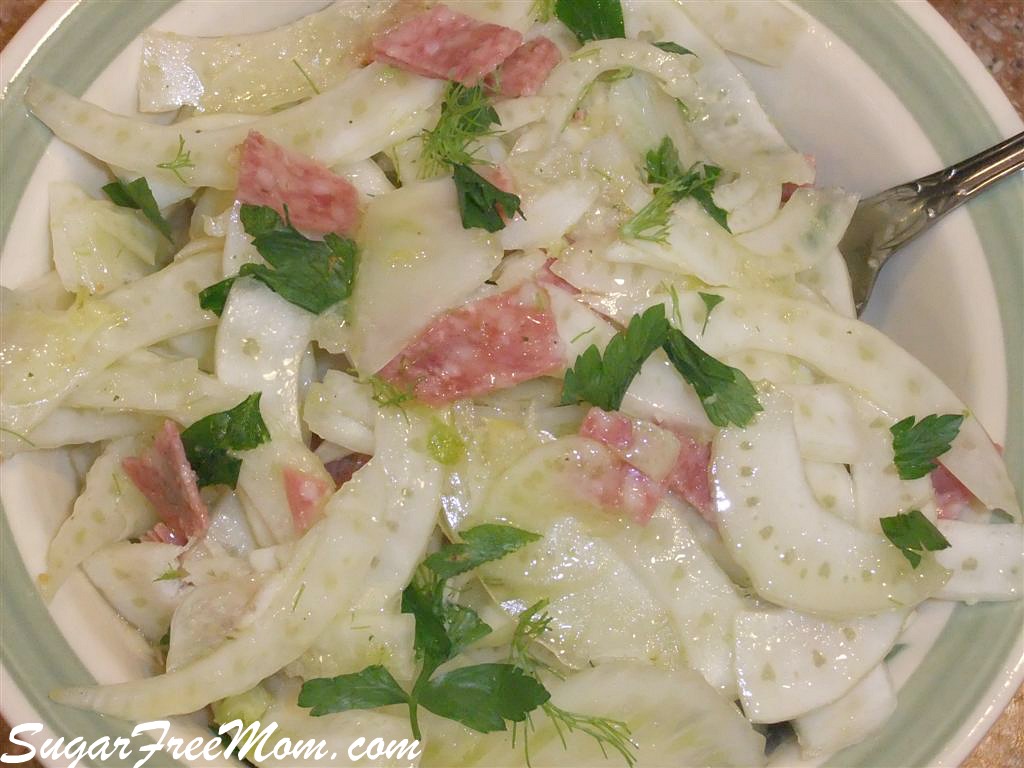 Fresh Fennel Salad
[sc:Ziplist]
Ingredients
1 fresh fennel bulb, thinly sliced
1 tablespoon extra virgin olive oil
¼ cup fresh chopped parsley
½ - 1 teaspoon garlic, minced
Optional: Fennel weed, chopped scallion, 1 oz. chopped salami or prosciutto
salt /pepper to taste
DIRECTIONS
Place the sliced fennel in a bowl toss with oil and seasonings to taste.
Add the optional toppings and serve!