This post and photos may contain Amazon or other affiliate links. As an Amazon Associate I earn from qualifying purchases. If you purchase something through any link, I may receive a small commission at no extra charge to you. All opinions are my own.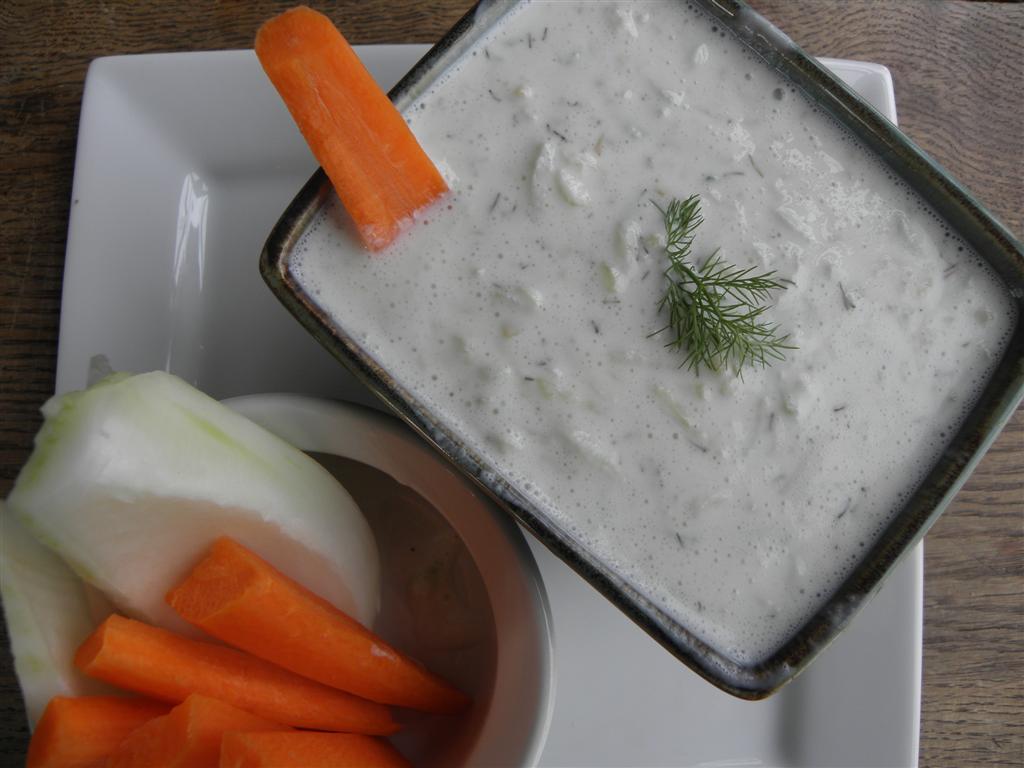 As soon as I spotted this yummy dip created by my friend Aggie from  Aggie's Kitchen, I couldn't wait to try it!
I love healthy, low- calorie dips because I can have A LOT more than a fattening dip so this one is a win for me!
I didn't change or adapt her recipe in any way.  It was perfect just the way it was!
Although I didn't have an English cucumber which the recipe called for, using a regular one with skin peeled was still delicious! The recipe made 2 cups so you can either have a 1/2 cup as a serving or 1/4 cup, both very low in calories in points.
Nutrition Info
Servings: 8 (1/4 c.) Calories: 29* Fat: 1g* Fiber: 0g* Carbs: 3g* Protein: 2g* P+: 1*

Directions
1. Shred a whole cucumber. I used my Cuisinart Food Processor, which took 3 seconds!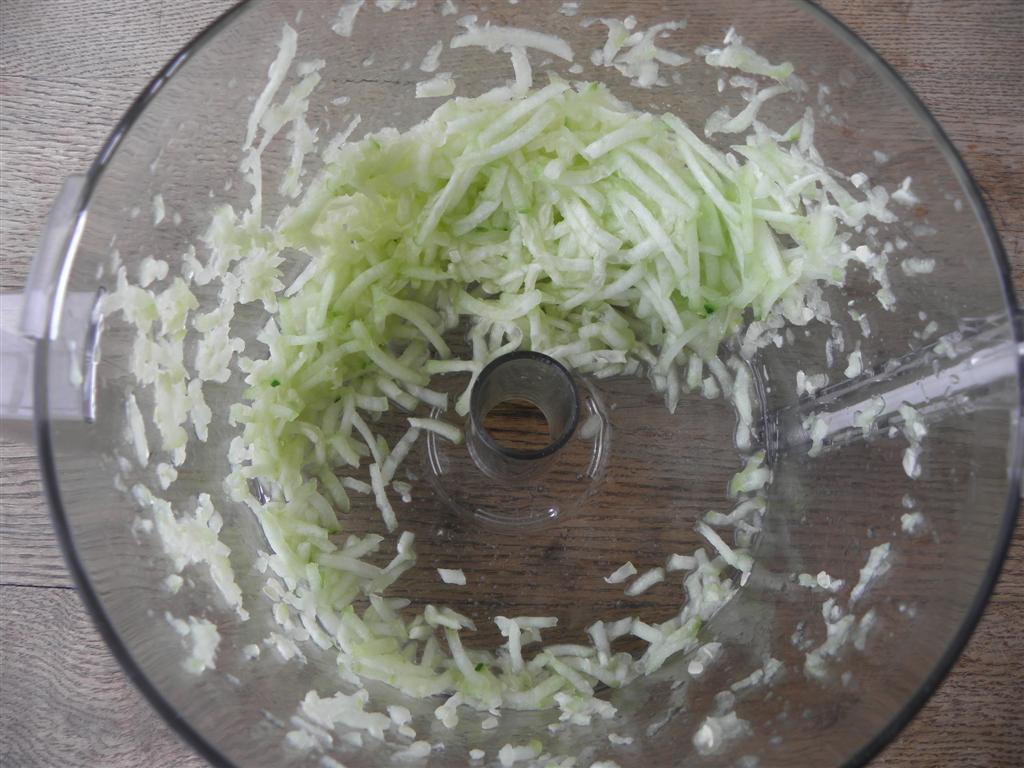 2.  Mix all ingredients in a bowl.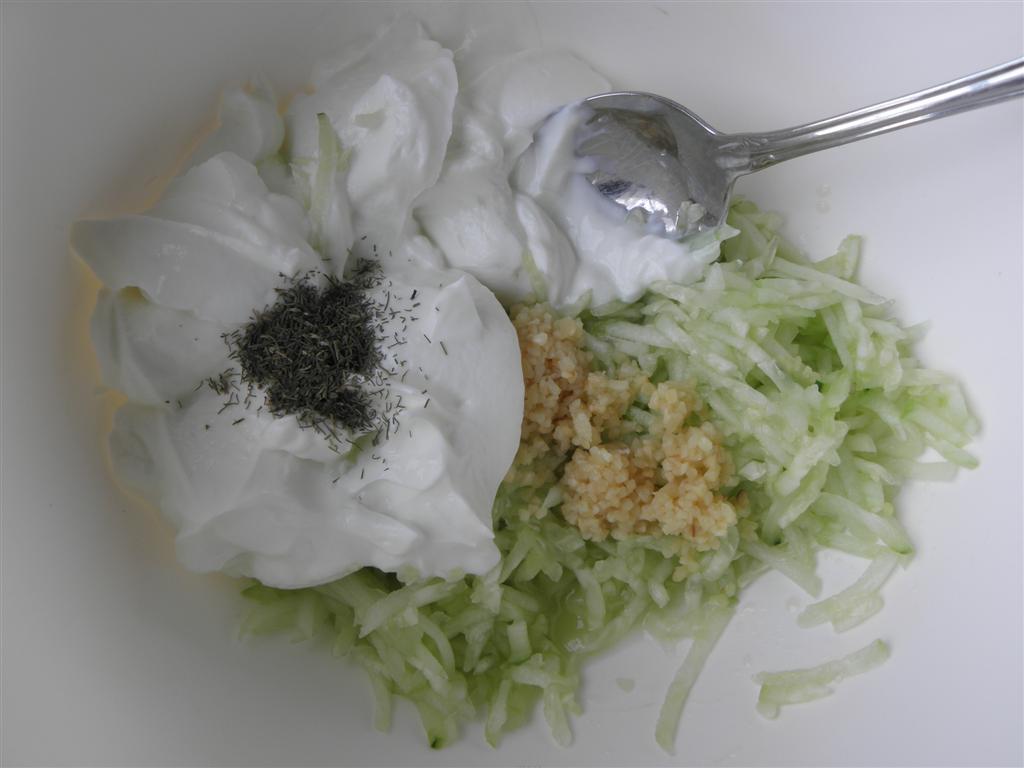 3. Chill in Fridge! Serve with Whole Wheat Pita Chips or fresh crunchy veggies!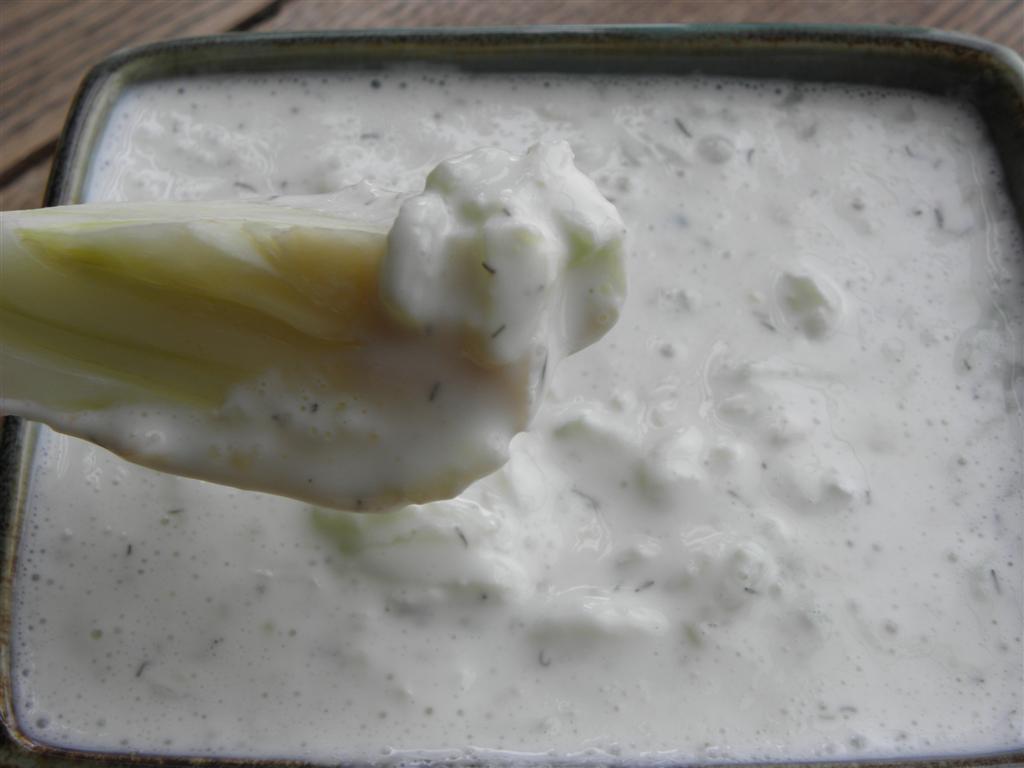 I ate mine with fresh fennel and carrots. Have you ever tried fresh fennel?
Click here to learn how to cut a fennel and make a fresh salad!
I've included the Nutrition Info for you but to view the ingredients and recipe you need to go directly to this page.