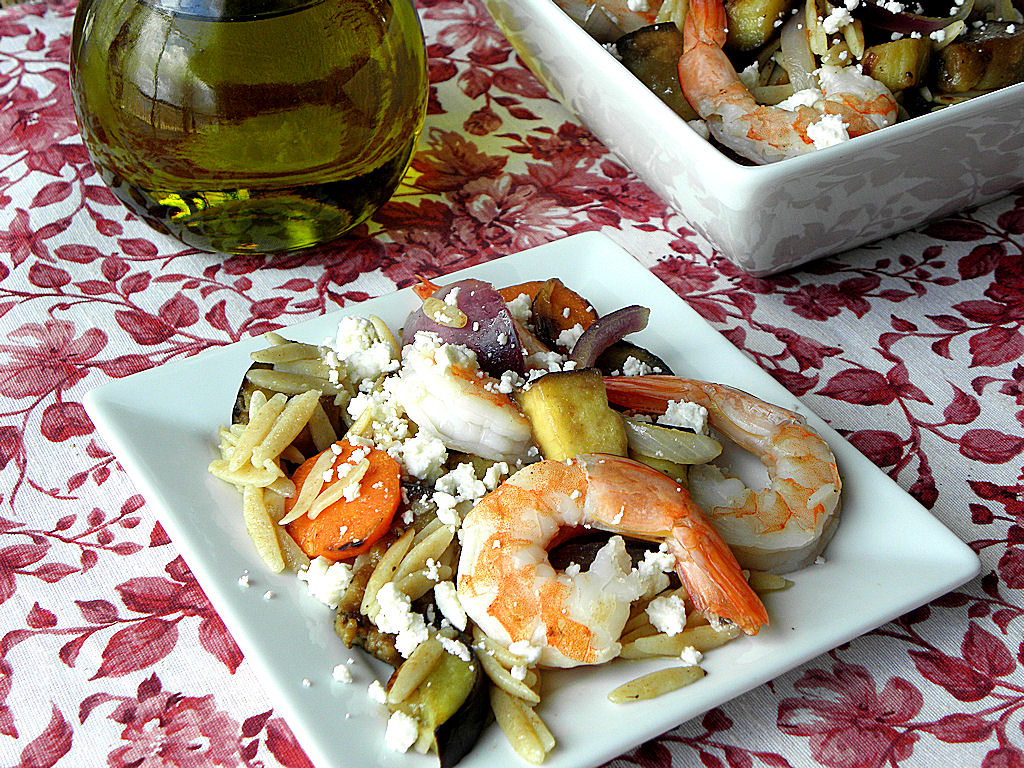 Do you love a dish that can be made ahead and gives you a few days of already made lunch? I thrive on those kinds of dishes and this is one of them.
As a home school mom, my children's lunch usually comes before my own. Having something ready for me in the fridge is the biggest help so I don't nibble extra calories or eat off the kid's plates before I get to even sit down.
I found this great recipe in a Woman's Day magazine and couldn't wait to try it! I made some slight adaptions, but it did not disappoint. I will be making this often for a light dinner or lunch.
If you are allergic to shrimp, you could easily substitute chicken or another protein of your choice.
Nutrition Info
Servings:6* Calories: 309* Fat: 15g* Fiber:7g* Carbs: 38g* Protein: 8g* Points+: 8* Old Points: 6*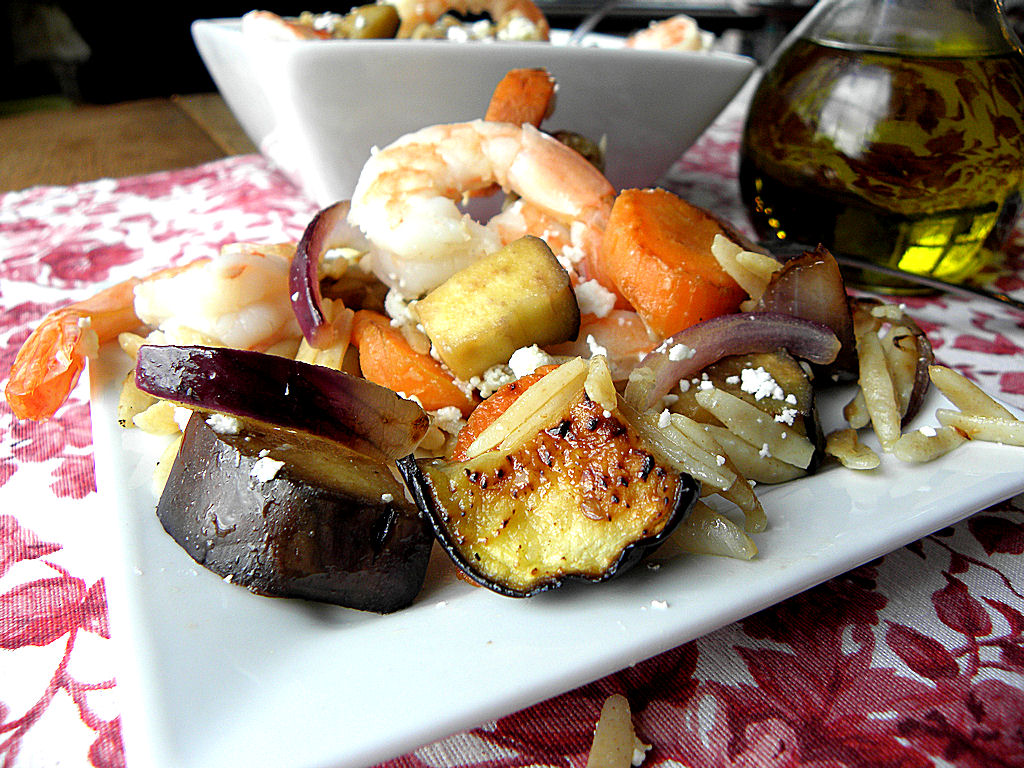 Greek Style Shrimp Whole Wheat Orzo Salad
Ingredients
8 ounces whole wheat orzo (rice shaped pasta)*
1 small eggplant (12 ounces)
1 cup red onion, sliced
1 cup carrots, sliced
4 tablespoons olive oil
12 ounces large shelled, deveined shrimp, thawed if frozen
1 tablespoon lemon juice
¼ teaspoon each salt and pepper
¾ cup feta cheese, crumbled
*If you can't find whole wheat orzo use rice, quinoa, or a pasta of your choice.
Directions
Bring 4 cups lightly salted water to a boil in a large skillet. Add orzo and boil, uncovered, stirring occasionally, about 9 minutes or until firm-tender. Cut eggplant in ¼ inch thick rounds. Stack a few at a time, cut in ¼ inch wide strips or chunks. Cut onion in thin slices. Thinly slice carrots diagonally. Drain orzo. Wipe skillet dry. Add 3 tablespoons of oil (reserve 1 tablespoon to mix with lemon juice at the end) to skillet and heat over medium high heat. Add onion, eggplant, carrots and stirring occasionally, cook about 4-5 minutes or until veggies are as tender as you like them. Stir in shrimp, cover and cook about 3 minutes until shrimp are pink and cooked through. Spoon veggies over orzo in a large bowl , add last tablespoon of olive oil and the lemon juice and mix well. Sprinkle with feta.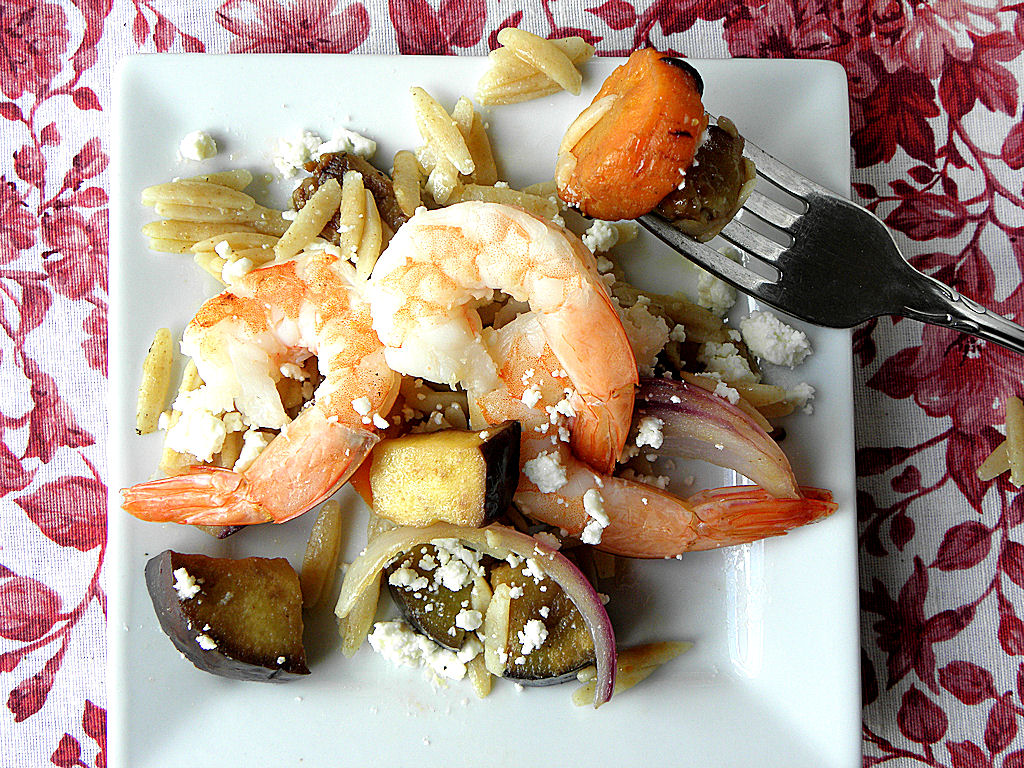 A nice fruit salad, like my Winter Fruit Gazpacho, would be perfect after eating this healthy dish!