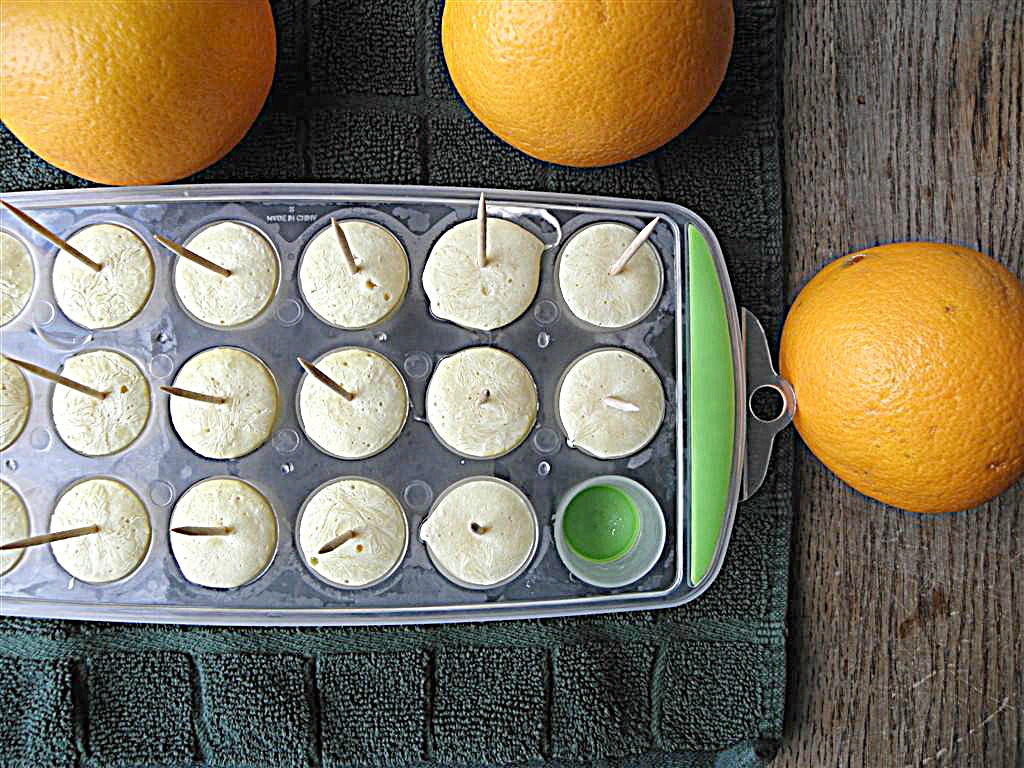 Need a healthy snack while watching your weight? This recipe is perfect for you!
No fat, no added sugar, protein included and only 9 calories for one! Or reduce the amount, make only 12 and still only 18 calories for one! Fantastic I say!
They taste like an orange creamsicle! Do you remember those as a kid sold from the ice cream truck? I do! I loved them. So these are pretty similar, not quite like ice cream..... but hey..... for practically no calories or fat they are just fine for me. Hope you think so too!
My hubby and younger two loved them. Of course the oldest picky child thinks they are too tart. WHATEVER. More for all of us. Sometimes I just can't win them all!
You may think the orange juice will be sweet enough for you and not need any stevia or sweetener, but the vanilla extract is a must. Just remember using the plain Greek yogurt is a bit tart on its own as well. Another option is to use Greek yogurt that is flavored with vanilla. But of course that has added sugars in it.
This is a winner in our house...... four out of five isn't bad. 😉
Nutrition Info
Servings: 24* Calories for one: 9* Fat: 0* Fiber: 0* Carbs: 1g* Protein: 1g* Points+: 0*
Servings:12* Calories: 18* Fat: 0* Fiber: 0* Carbs: 3g* Protein: 1g* Points+: 0*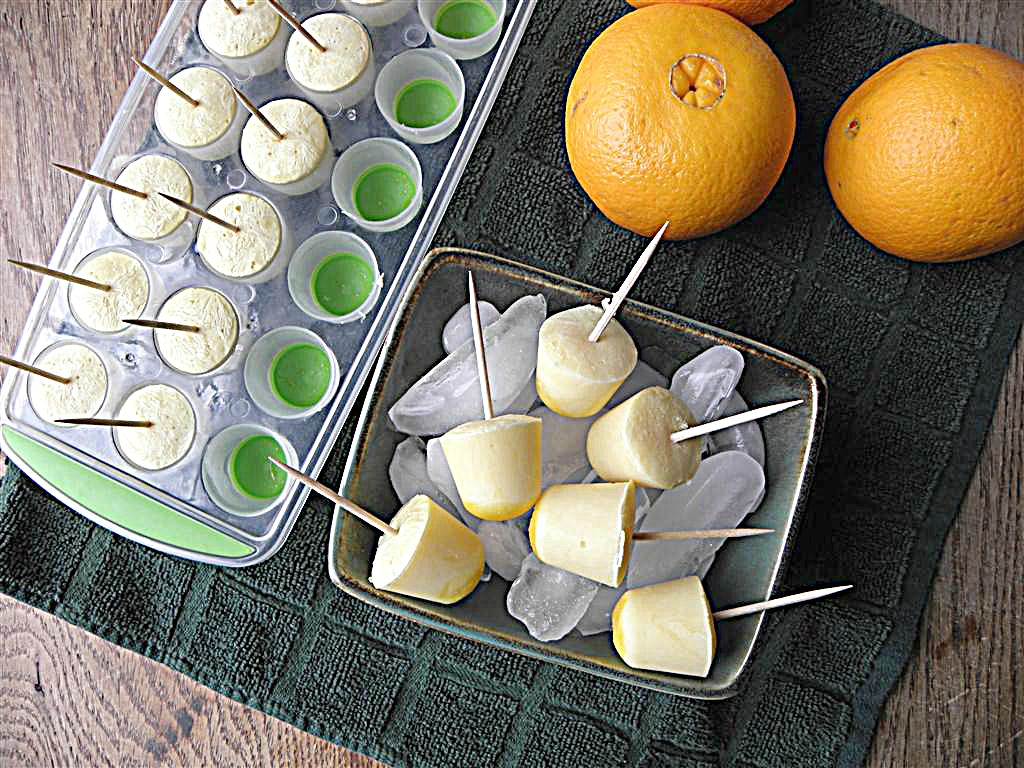 This recipe is being shared at Melt in Your Mouth Monday, Makin' You Crave Monday, Slightly Indulgent Tuesdays, Tasty Tuesday, Women Living Well, Allergy Free Wednesdays, Feasting In Fellowship, Whipperberry, Tidymom.
Additional Notes
If you are giving them to your children Popsicle sticks might be better to use than toothpicks.
My mini ice cube tray held about ½ ounce or little less than a tablespoon in each cup.
To get that orange color at the top of the pop, add a small amount of frozen orange juice to the bottom of each mold, then add the yogurt mixture on top.
Any ice cube tray would work or look for a Popsicle mold if you like.
If using a large Popsicle mold you will need to double the recipe.
I recommend a silicone tray because it is easier to pop out the pops from the bottom using your thumb.
I found this cute heart shaped ice cube tray that holds a dozen.


Kitchen Collection Silicone Heart Ice Tray
Ingredients
Directions
Mix the yogurt in a bowl with the orange juice.
Once well blended add the stevia and vanilla extract.
If you want the orange color at the top of the pop, add some frozen juice to the bottom of each cup first.
Pour the yogurt mix carefully into each ice cube cup.
Insert a toothpick into each.
Freeze for 3 hours or until hardened.
When ready to serve, let them sit on the counter for a minute or two, then from the bottom push up and they should pop out easily.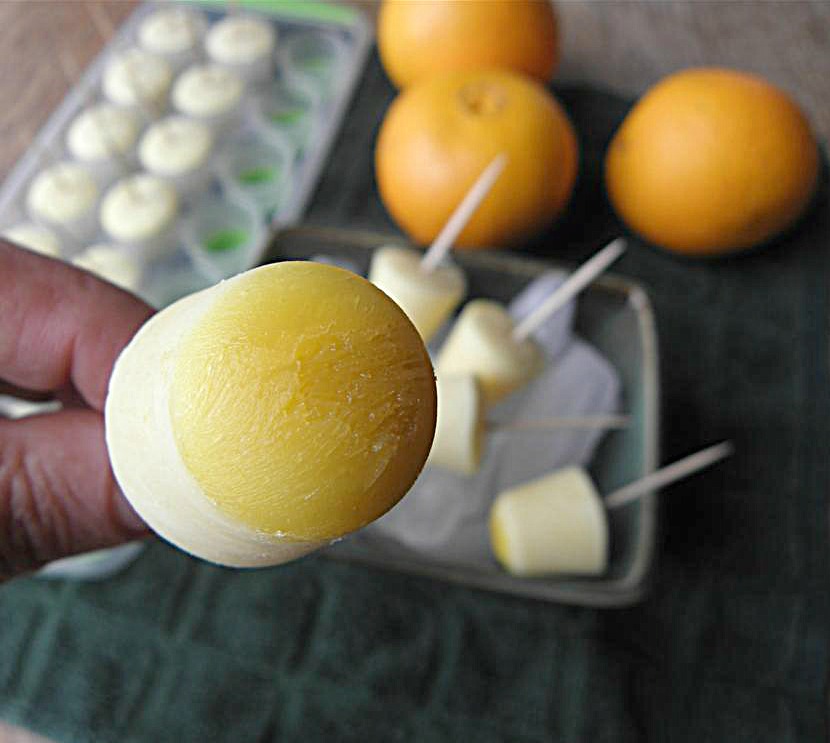 Need some other healthy snacks? Try Crispy&Sweet Garbanzo Beans, Homemade Jello, or Baked Apple Crisp Chips.