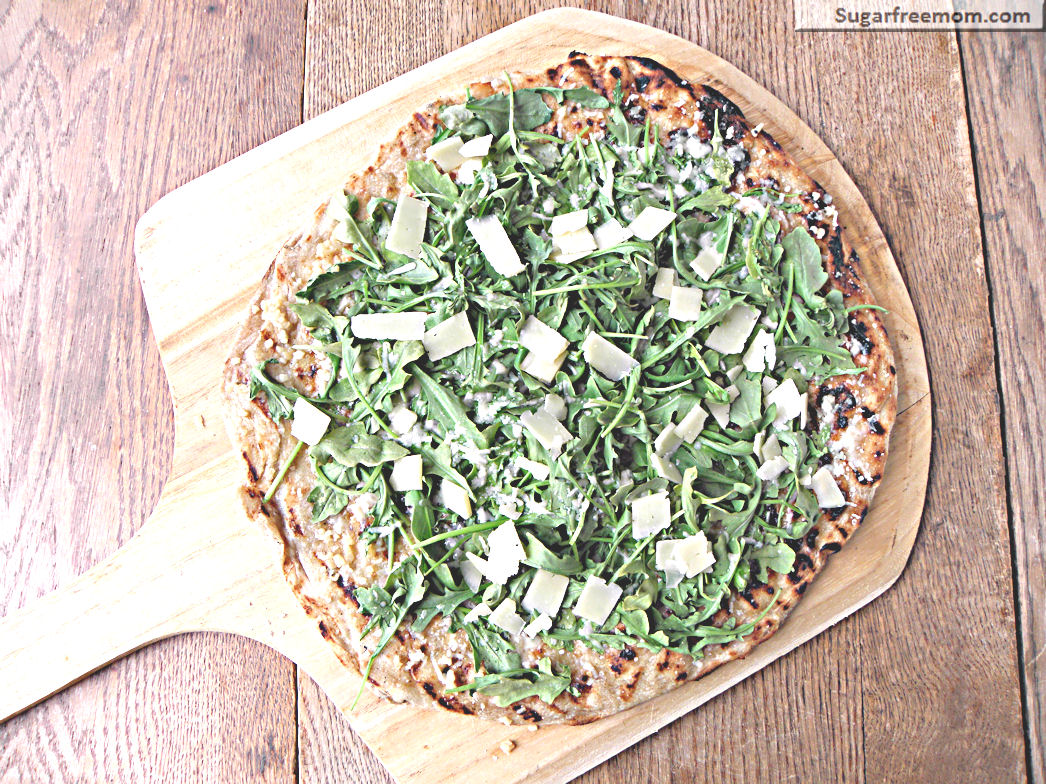 Who doesn't love pizza? I mean how can you NOT??? Seriously easy to make and so customizable. Just because you may be trying to lose weight doesn't mean you can't have some pizza! If you top it with something nutritious rather then loading up on cheeses and meat toppings you can enjoy pizza occasionally and still lose weight.
I bet you didn't know that arugula is a SUPER star as far as nutrition goes. Arugula is a leafy green edible plant of Mediterranean origin. It is also known as salad rocket. The tender leaves are slightly sweet with a little peppery taste to them and is very low in calories. It is an excellent source of Vitamin A and a good amount of Vitamin K and C. Also high in folic acid and a good source of calcium, iron, potassium and zinc! You must give arugula a try if you've never had it before.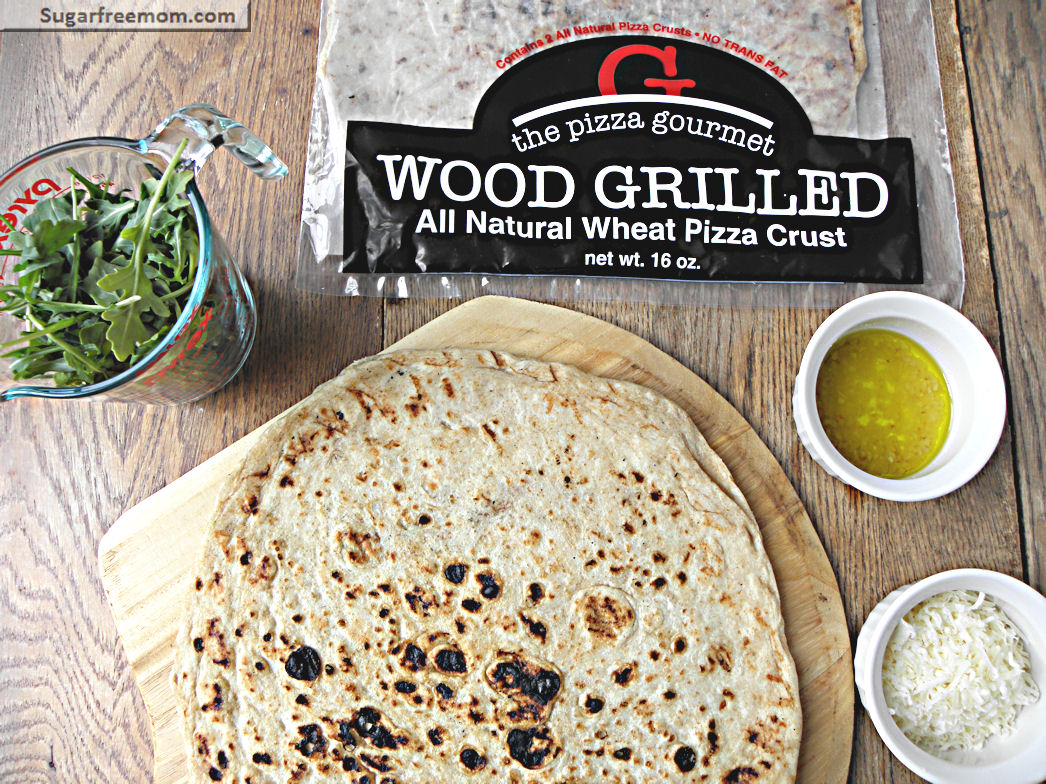 You only need a few other ingredients besides the arugula and you've got a terrific pizza! Just add a protein and it's a complete meal! I could have tried using my own pizza dough recipe but I made this during my volunteering week at cub scout day-camp and really wanted something already prepared for me. This crust is from Whole Foods and is absolutely delicious. The pack came with two 8 ounce round whole wheat crusts. The hubby and I ate this one and the kids had one with sauce and cheese. BUT they did try our arugula pizza and liked it a lot!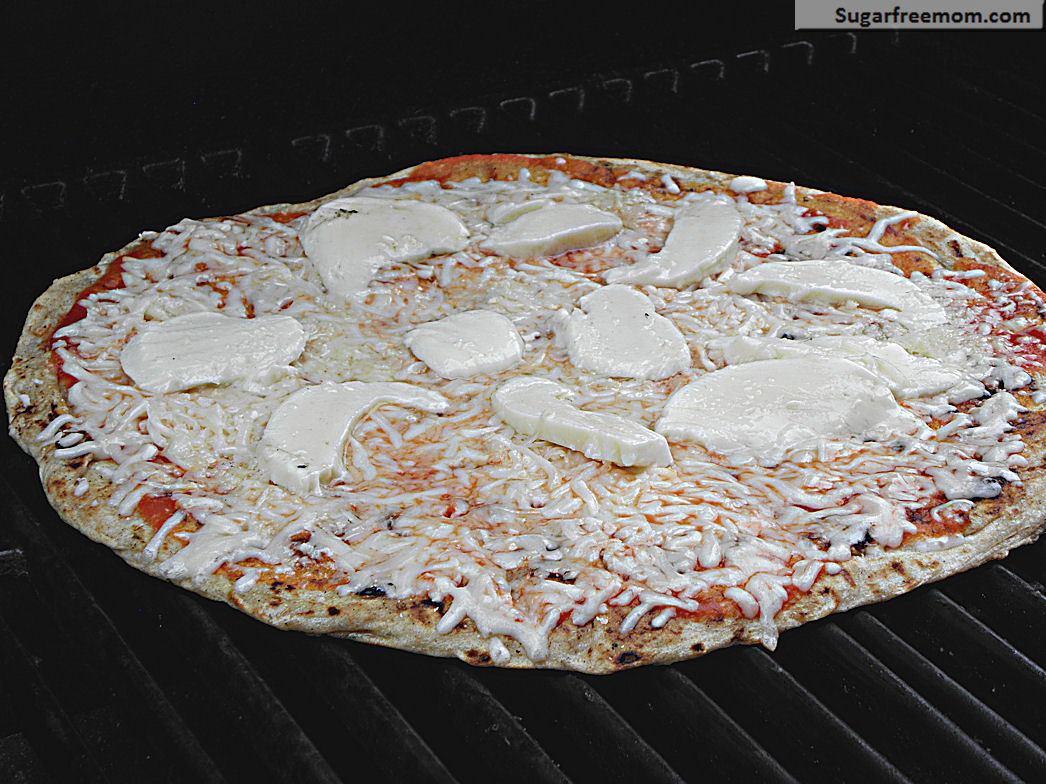 This one is heavy on the cheese, but if was for the kiddies so they enjoyed it!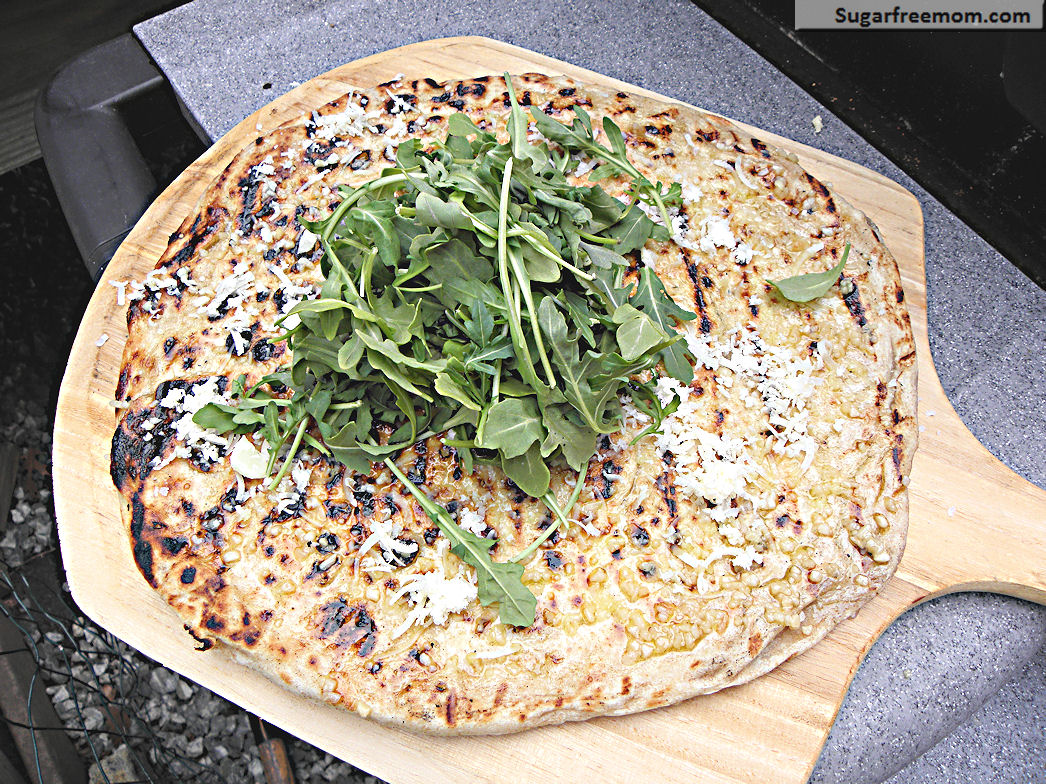 Super easy to make by just brushing the garlic oil mixture then topping with Parmesan, arugula and then topped with Romano cheese! I only used a ½ cup total and it was enough, it really was!!
This pizza has been on my mind a LONG time! Basically since my hubby and I traveled to Italy to visit with my cousin back about 14 years ago before I was even pregnant with my first child. My cousin made a grilled pizza outside in his brick oven and topped it just like this! An unforgettable taste! Not quite as great as using a brick oven pizza outdoors in Italy but a close second. 🙂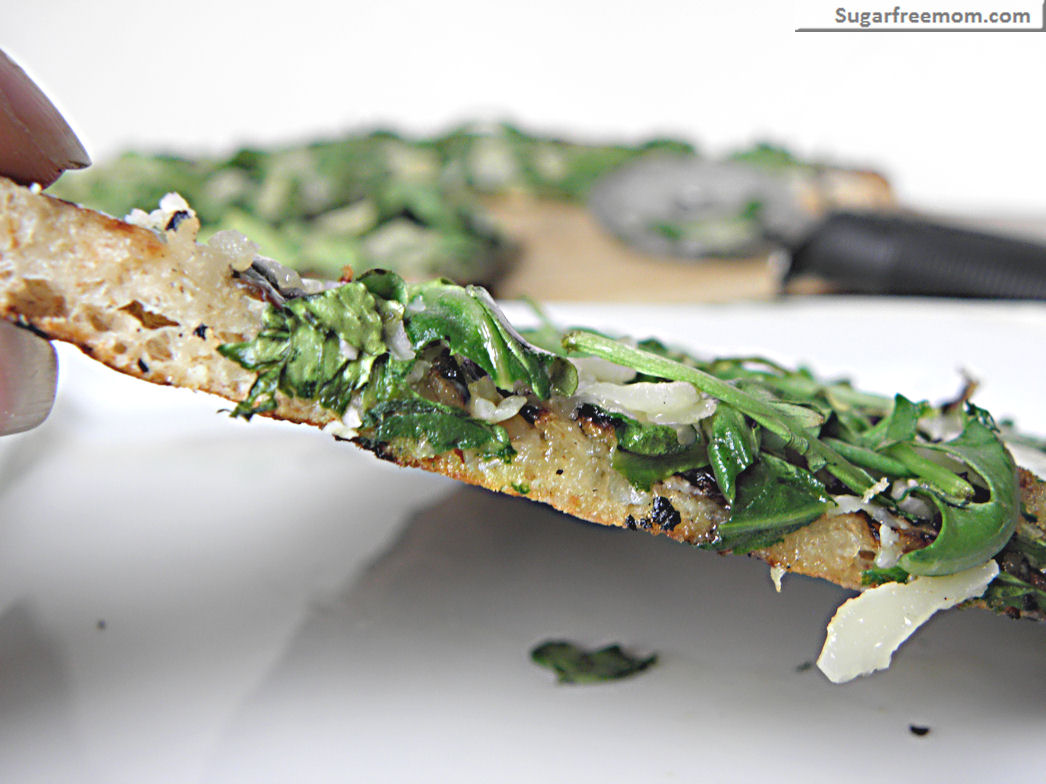 Thin, crispy, filling, nutritious......what more could you ask for??? One slice is only 159 calories!!! So have two!!!
Buon Appetito!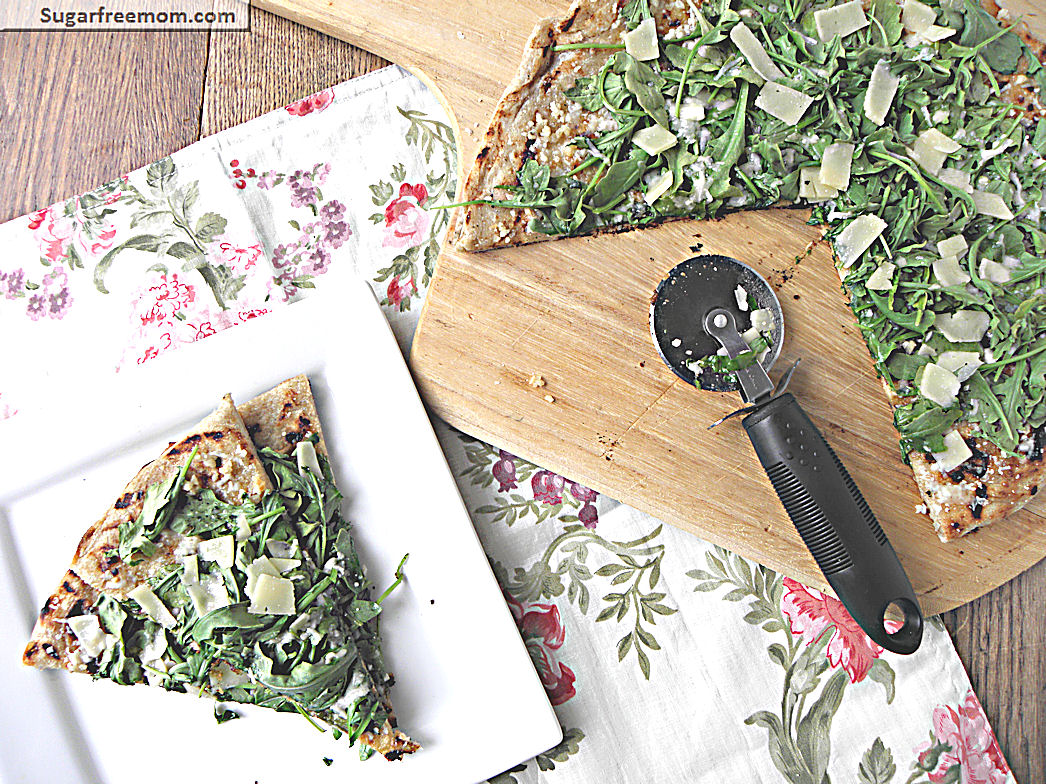 Grilled Arugula Parmesan Romano Pizza
[sc:Ziplist]
Ingredients
1 prepared pizza dough ( I used Whole Foods Wood Grilled Whole Wheat Pizza Crust, an 8 ounce round crust)
2 tablespoon extra virgin olive oil
2 teaspoons minced garlic
½ teaspoon salt
¼ cup grated or shaved Parmesan cheese
¼ cup grated or shaved Pecorino Romano cheese
4 cups fresh raw arugula
Directions
Preheat your grill to medium heat or about 450 degrees. Whisk your olive oil, garlic and salt in a small bowl. Once fully preheated turn one side down to low and cook dough on the low heat side with the lid closed. Cook for about 2 minutes then it over and brush the olive oil mixture over the crust. Sprinkle Parmesan cheese over crust. Then add arugula and top with Romano cheese. Close the lid. Check every 2-3 minutes to make sure the crust isn't burning. Pizza should be crisp and cheese melted within 5-7 minutes depending on heat of grill.
Nutrition Info
Servings: 8* Calories per slice: 159* Fat: 8g* Cholesterol: 12mg* Sodium: 266mg* Carbs: 14g* Fiber: 1g* Sugars: 0g* Protein: 8g* Points+: 4*