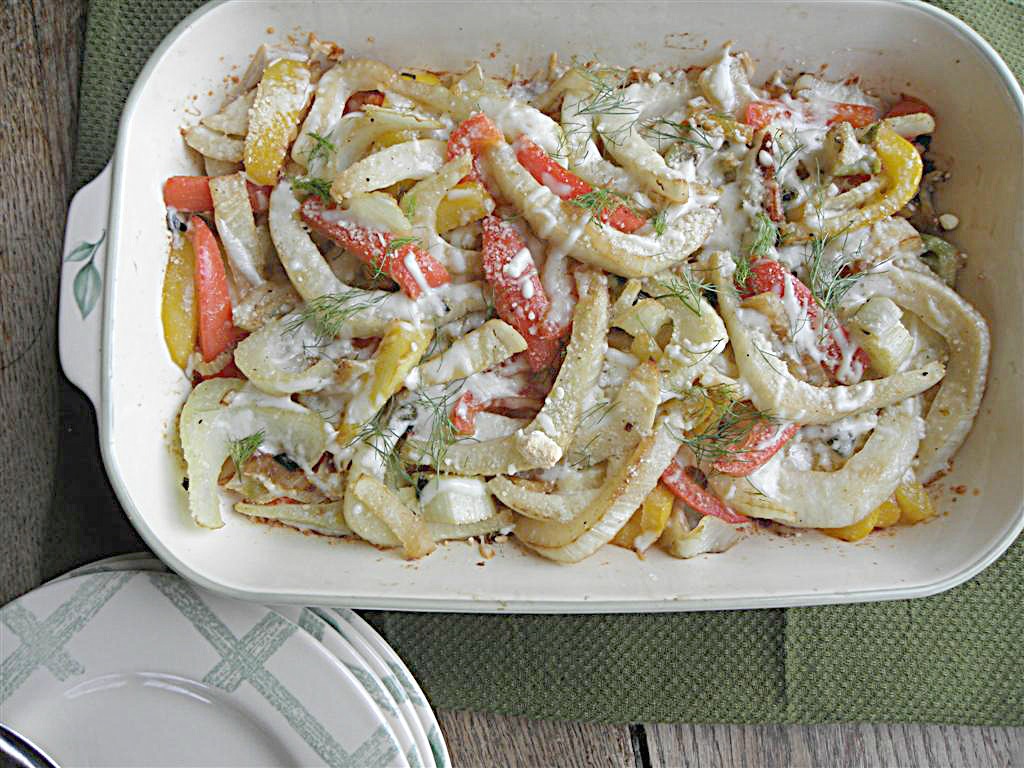 Fennel wants you to love it, it really does. Its been a quiet bystander in the produce aisle, but its time has come and it wants to be seen!
Fennel is a super fabulous vegetable that is very low in calories and for someone watching calorie intake, it can be your best friend! You can eat it fresh with hummus or ranch dressing or you can make it into a wonderful fresh salad, but baking it makes its natural sweetness come to life!
I want to make you LOVE fennel because it tastes so good and because its so good for you and because I personally LOVE it! You can read all about its healthy benefits to your body here.
This recipe can be whipped up pretty quickly so its perfect for any day of the week. This would be a great side dish with any meal, especially helpful if you are watching your carb intake. This is so filling and you can eat the whole bulb for only 80 calories!
Tip: If you are not sure how to cut the fennel, read this post.
Nutrition Info
Servings: 6* Calories: 66* Fat: 3g* Fiber: 2g* Carbs: 6g* Protein: 5g* Points+: 2* Old Points: 1*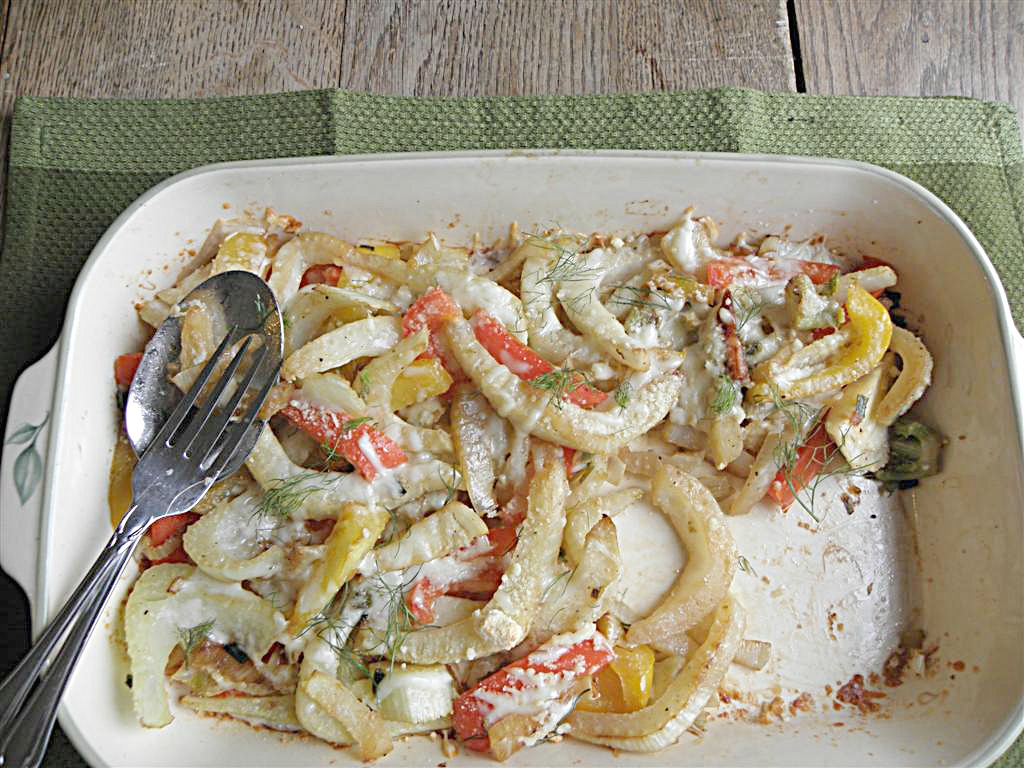 Try pairing this with my Healthy Chicken Enchilada Bake, Low Fat Chicken Piccata, or Turkey Meatloaf Muffins!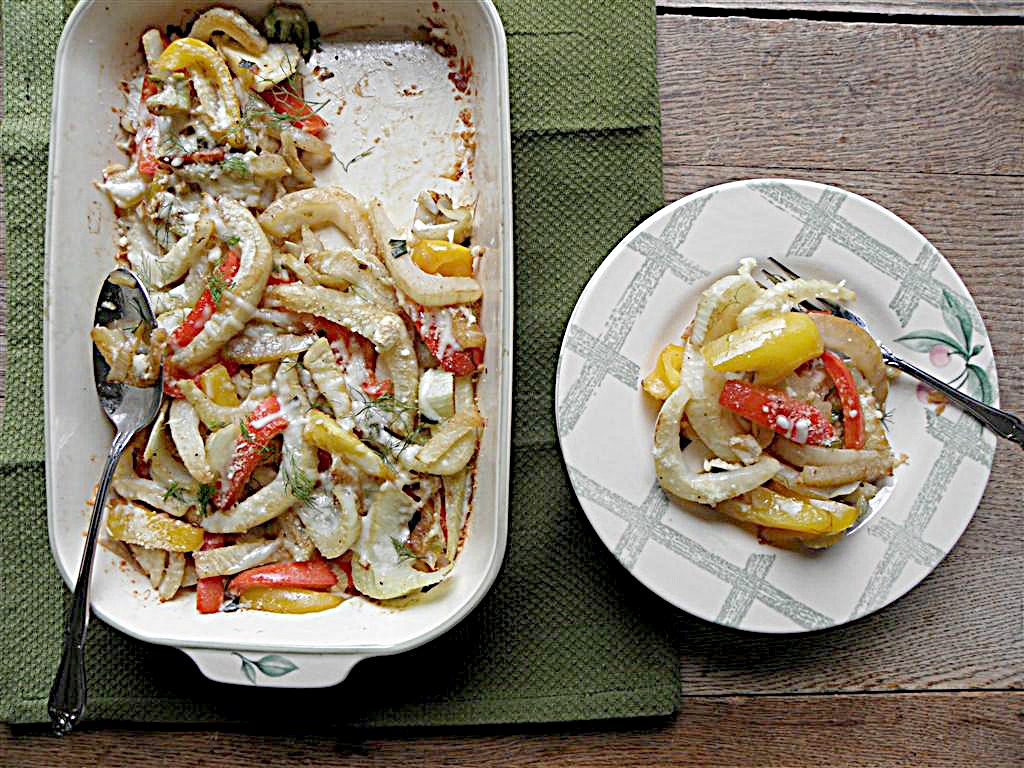 Have I shared enough to make you at least interested and maybe WANT to try this fabulous vegetable?
Baked Fennel Gratin
[sc:Ziplist]
Ingredients
1 fresh fennel bulb, sliced
1 cup sweet yellow pepper, sliced
1 cup sweet red pepper, sliced
¼ cup Parmesan, grated
1 tablespoon olive oil
¼ cup mozzarella, part-skim, shredded
2 scallions, chopped or ¼ cup onion chopped
salt/pepper to taste
nonstick cooking spray
Directions
Preheat oven to 375 degrees.
Spray a large casserole dish with nonstick cooking spray.
Heat oil in a saute pan and add sliced fennel and peppers. Cook until tender.
Add scallions and seasonings to fennel and saute a minute more.
Place all into baking dish
Sprinkle with Parmesan and mozzarella.
Bake covered for 20 minutes. Uncover and bake five more minutes until cheese is nicely melted.
Serve warm and enjoy!