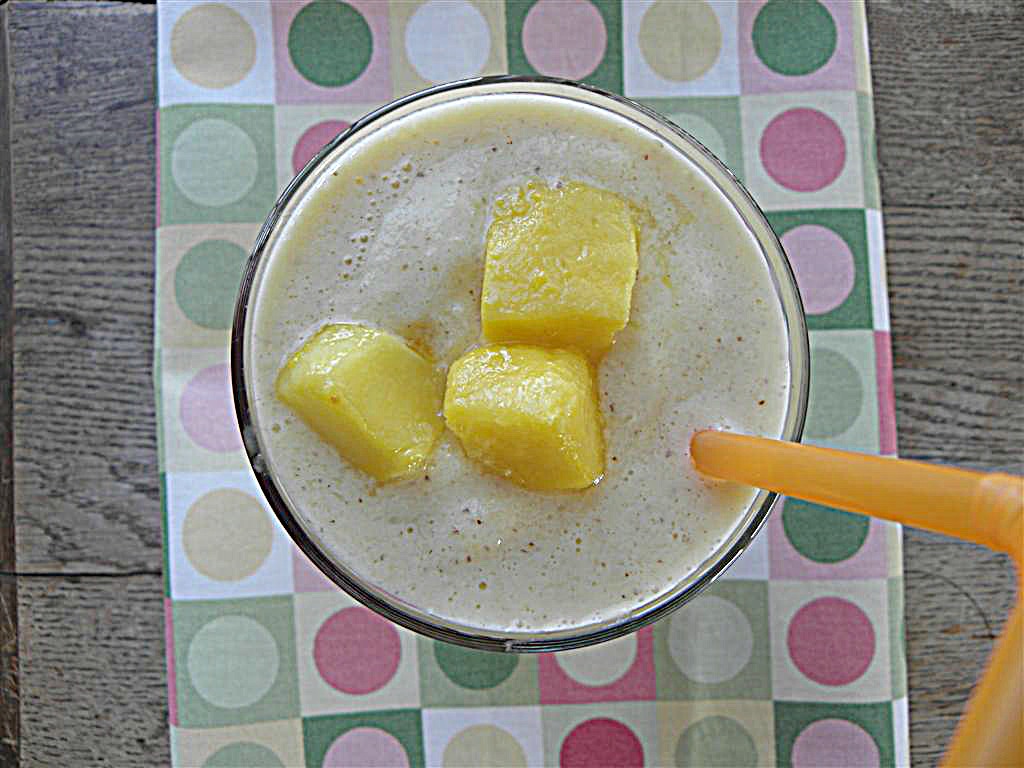 You must be asking yourself if there is such a thing as a healthy milkshake right?
Well aside from the fact this DOES NOT have any ice cream in it and typically a milkshake does......it.........is pretty pretty creamy.
I couldn't just call it a smoothie because it's way thicker and I needed a spoon.....
AND.I.LOVED.EVERY.BIT.OF.IT.
I'm sure you will notice this is banana free. I do love banana, but I actually had run out of my frozen supply and didn't have any ripe enough and I just really wanted mango.
I was craving some mango so I made it without and in fact it's just perfect. If you have a banana allergy this recipe is for you!
The vanilla creme stevia really makes this fantastic. But this recipe is easy enough to taste it after you whir it up in your blender and add your own sweetener of choice.
This is high in protein and fiber making this a perfect quick breakfast choice or snack!
Additional Notes
I used unsweetened almond milk.
I used frozen mango and it made it super cold and creamy.
I used Greek plain yogurt, but regular plain will work it just won't be as thick.
You could even use flavored vanilla yogurt for more vanilla flavor!
If you don't have stevia, it will not be sweet enough on its own. You should increase the mango to 1 cup.
You do not HAVE to use flaxseed. I have had the shake without it and its fine, but I use it because it is good for you!
Nutrition Info
Servings:1* Calories: 154* Fat: 4g* Fiber: 4g* Carbs: 24g* Protein: 8g* Points+: 4* Old Points: 3*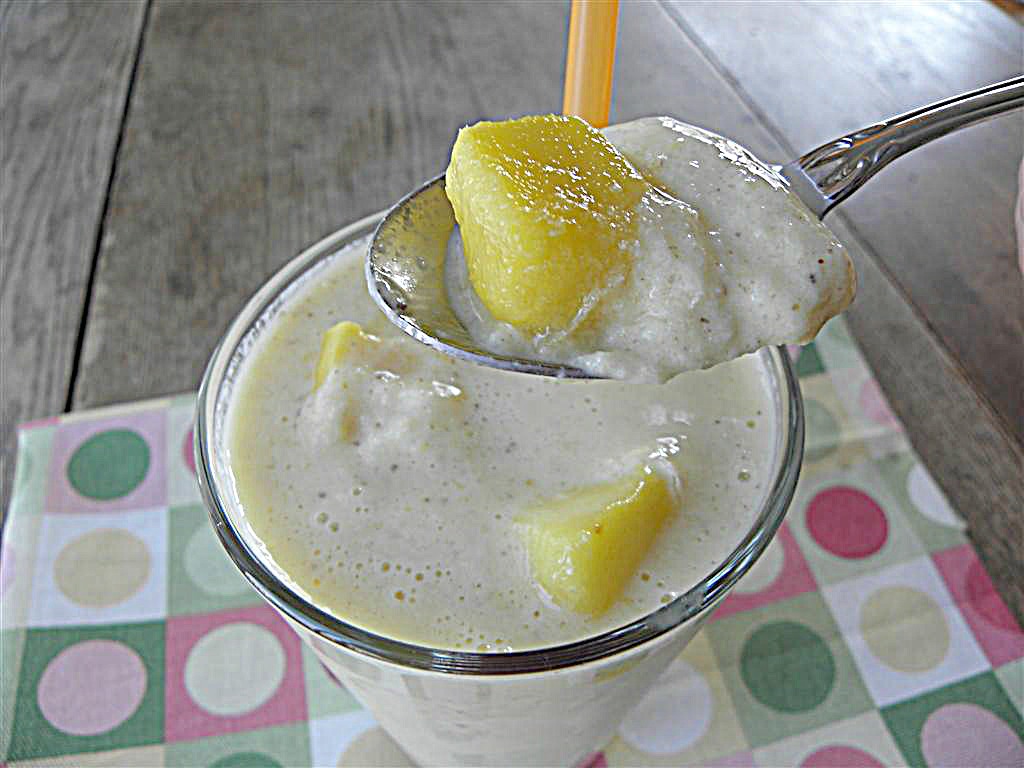 Ingredients
½ cup mango, chopped, frozen or fresh
½ tablespoon flaxseed meal
¼ cup milk of choice
¼ cup yogurt, plain
1 teaspoon vanilla extract
½ cup crushed ice
½ cup water
¼ teaspoon Sweetleaf Stevia, vanilla creme
Directions
Mix all ingredients in your blender until smooth.
* If mango is not your favorite you could try my other smoothies: Pumpkin Vanilla or Cranberry Banana!