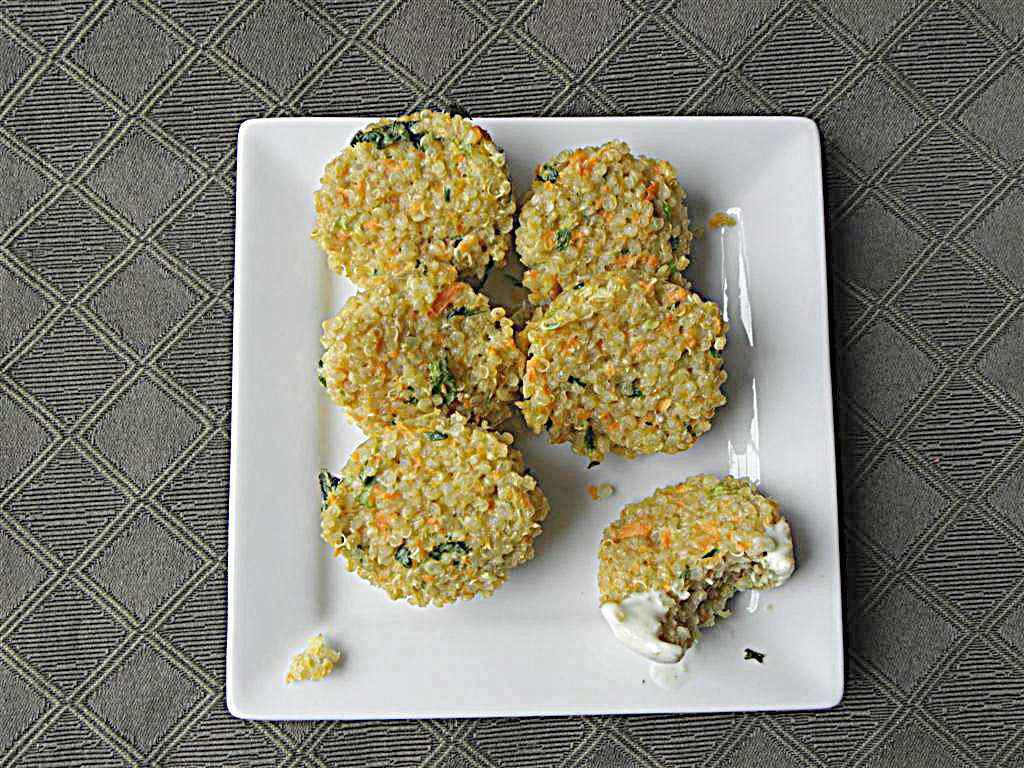 If you didn't read the title, would you know what they were? Probably not..... but they are so delicious!
This is a recipe review of a fabulous take on quinoa from So Very Blessed for Cheesy Quinoa Bites.
I originally saw it on Pinterest and finally got around to making it. I was hoping it would be something the kids would eat and love instead of .....nuggets......
Unfortunately they are not that into them..... which is fine because I loved them! More for me!
I made a dozen, ate half, froze half, thawed them overnight, reheated them in the microwave for about 3 minutes and they tasted just as good!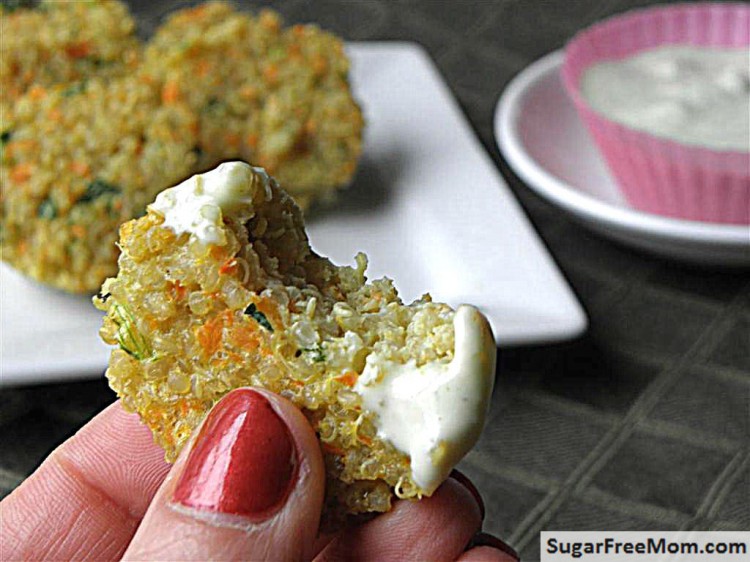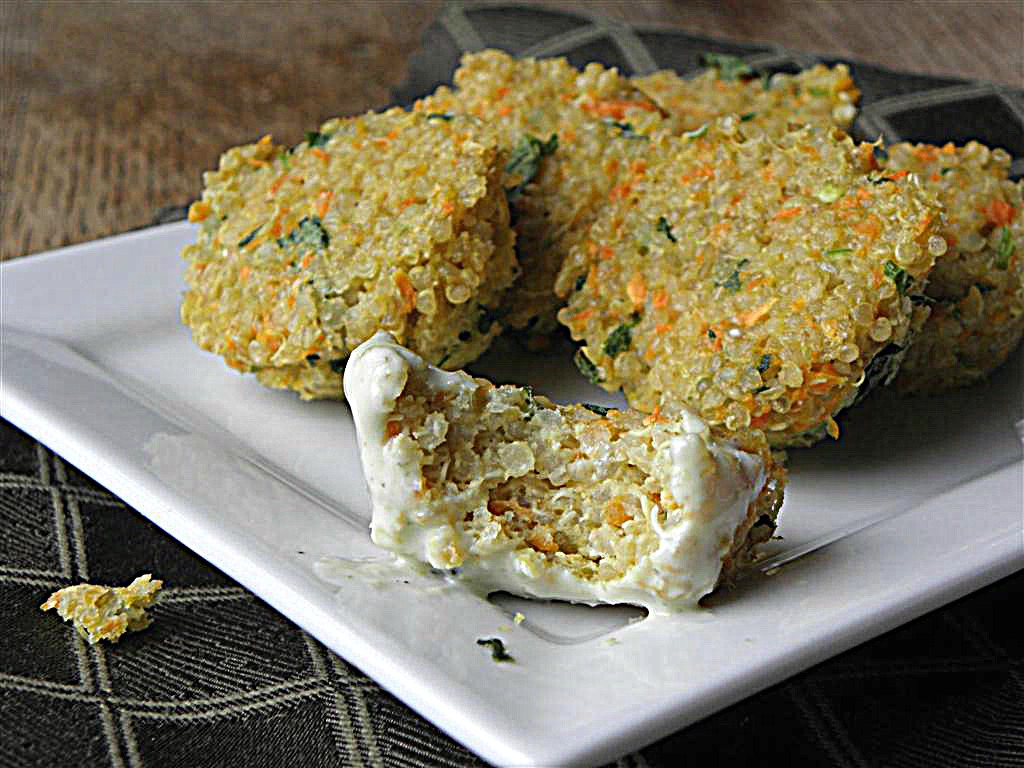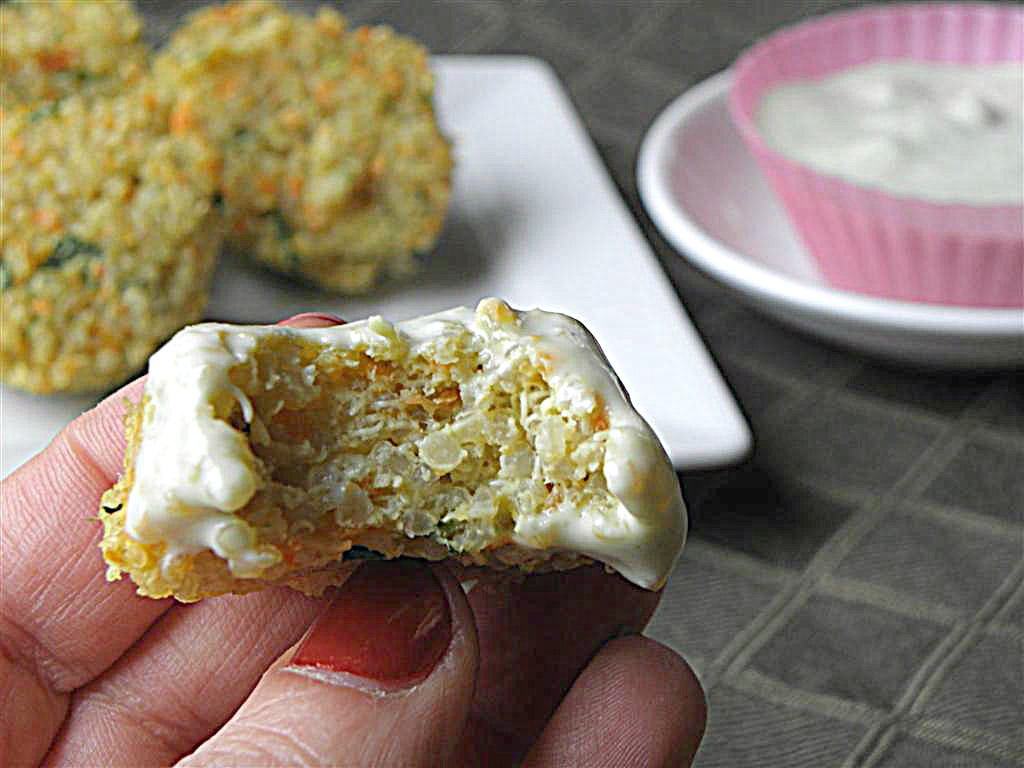 If you are interested in the dressing I dipped mine in check this post out.
You could start with a delicious salad like my Quinoa Chicken Cherry Salad, Quinoa Edamame Feta or Quinoa Chickpea with avocado dressing!
This recipe is have been adapted and revised. To see the new and improved version, please click here: Baked Herb Veggie Quinoa Bites!