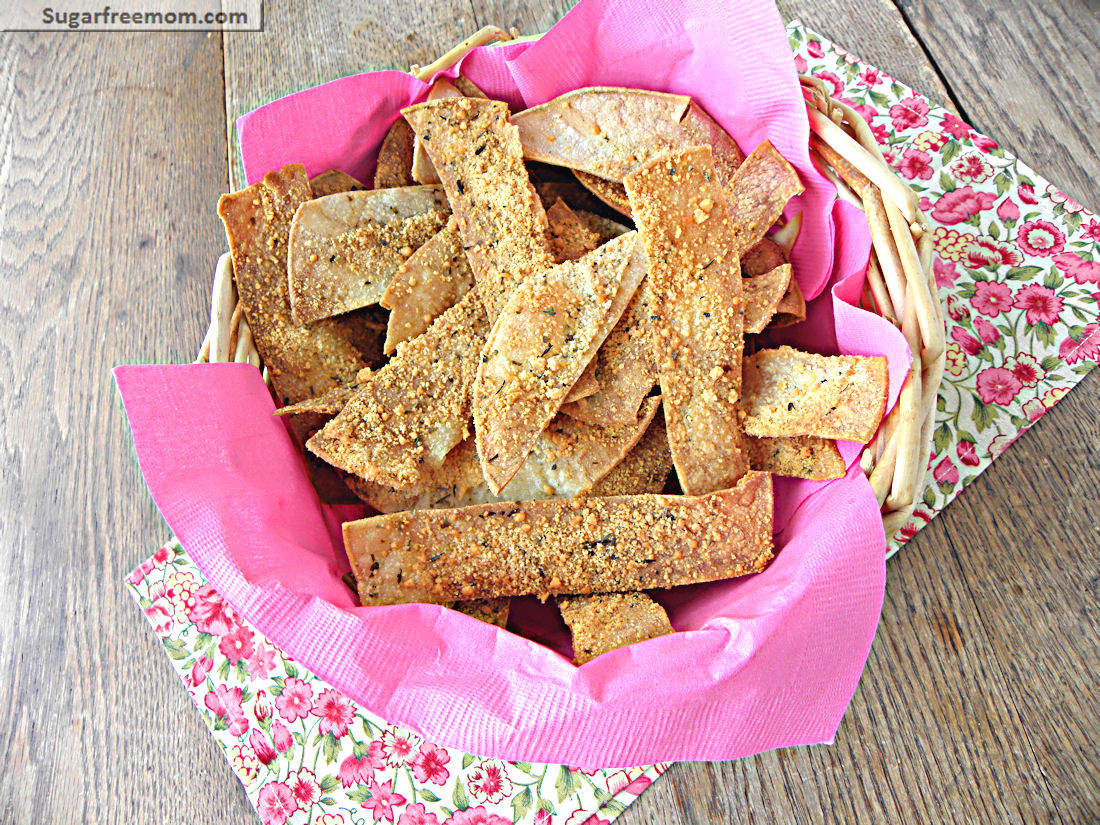 Nothing beats a crispy and cheesy corn chip made at home so you can control the salt and seasonings. Simple ingredients but a whole lot of flavor. You could easily change the seasonings and add a spicy flare to them. However you change them, everyone will love them!
On Easter I made these and also had store bought corn chips on my table. Which basket do you think was empty first? Yep, the homemade ones of course!
No nutrition info here for you on this recipe since however you slice them will determine how many pieces you get. Typically two 6 inch tortillas will will yield about 8-10 slices or you could just get the nutrition info on the package of the tortillas you purchase.
Warning: These are so good you must share with others or you will surely eat them all yourself!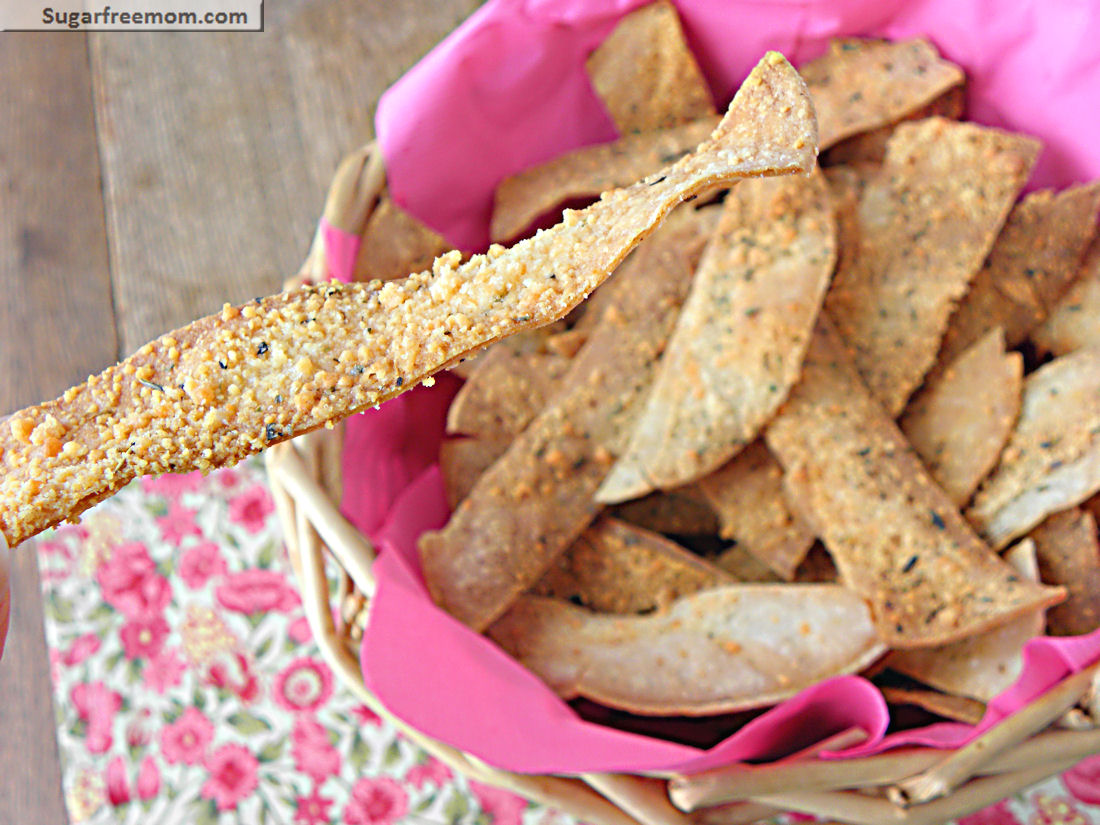 *adapted from Giada's Parmesan Crisps
Parmesan Corn Tortilla Crisps
[sc:Ziplist]
Ingredients
12 (6 inch) corn tortillas
¼ teaspoon salt
¼ teaspoon pepper
1 teaspoon dried Italian seasonings
½ cup grated Parmesan cheese
nonstick cooking spray
Directions
Preheat oven to 375 degrees. Line two baking sheets with aluminum foil. Spray each baking sheet with nonstick cooking spray. Lay corn tortillas on baking sheets, not overlapping. Spray corn tortillas with cooking spray. In a small bowl mix together salt, pepper, Italian seasonings and Parmesan. Evenly sprinkle the mixture over the corn tortillas. Bake 12-15 minutes until crisp and golden brown.