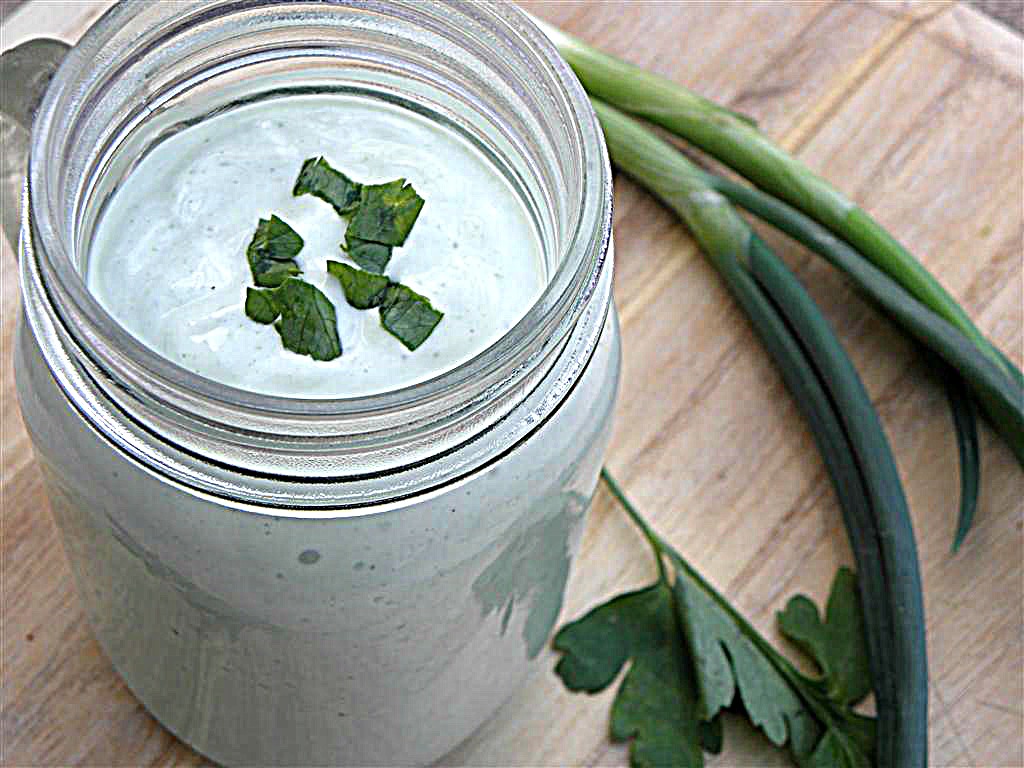 Homemade Ranch Dressing........
Never made it before, never thought I would want to ....BUT I saw it on Pinterest first and added it to my board for recipes I definitely wanted to make!
Why did I want to make my own instead of buy it? Well.......glad you asked!
Let me read you the ingredients listed for Fit & Active Light Ranch Dressing and then you can compare.
Two tablespoons equals 80 calories with 7 grams of fat, 3 grams of carbs, 2 sugars, and 290 mg of sodium.
Ingredients: water, vegetable oil, buttermilk, maltodextrin, sugar, salt, spices, dried garlic, modified food starch, egg yolk, dried onion, disodium phosphate, artificial color, monosodium glutamate.....must I continue......I think I'd rather not.
I have used and given my children this stuff and I don't even know what half of those things are in there.
This recipe is simple and easy and all you need is a blender to mix it all up. If you don't have buttermilk as I didn't have any on hand, I have a solution for that for you.
Mix one cup of milk with 1 tablespoon fresh lemon juice, mix it well and let it sit for five minutes. If you don't have lemon juice you can use vingear. It's THAT simple.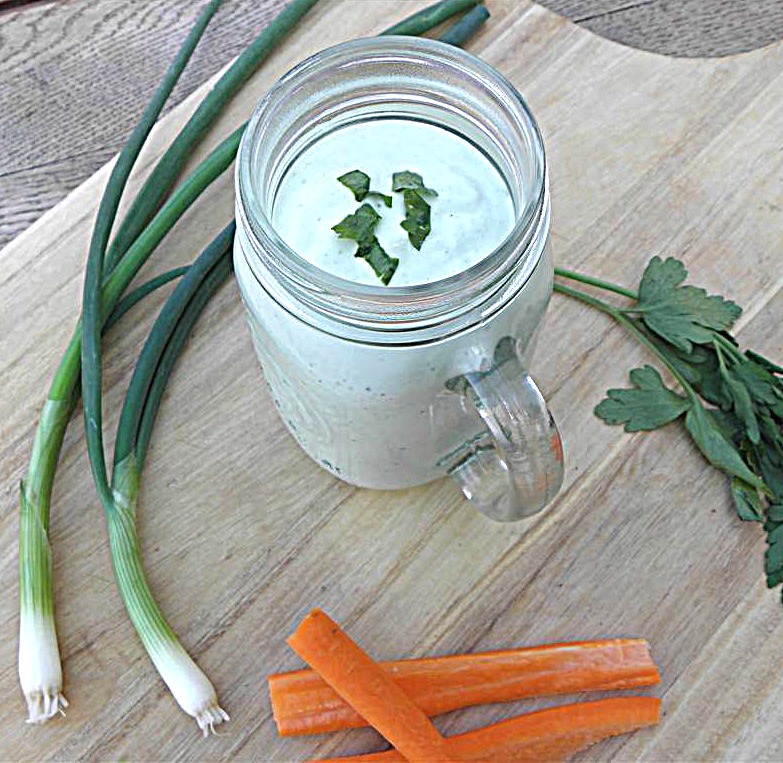 Additional Note:
I used ½ cup of the buttermilk and it was a perfect consistency for me, but you might want to use only ¼ cup and see how you like it. If you want it smoother add more buttermilk.
I was a bit heavy on the parsley and mine has a tint of green to it, but the taste is beyond outstanding so the color doesn't bother me one bit!
I was able to make two and half cups of dressing.
Using this recipe you can have ¼ cup which is double what store bought ranch dressing will give you for the calories. A whole lot tastier, no names you can't pronounce and less calories!
I'm not giving you the recipe because I didn't change anything at all and to give proper credit where credit is due you will find the recipe at Smells Like Home .
Nutrition Info
Servings: 10-¼ c.
Serving size: ¼ c. Calories: 101* Fat: 9* Fiber: 0g* carbs: 4g* Protein: 1g* Points+: 3*
Sugar-Free Mom's Review Rating
Taste: A+
Prep time/Cook time: A+
Family Friendly:A- (They weren't crazy about the green tint, but that was my fault, they still loved the taste)
Weight Loss Friendly: A+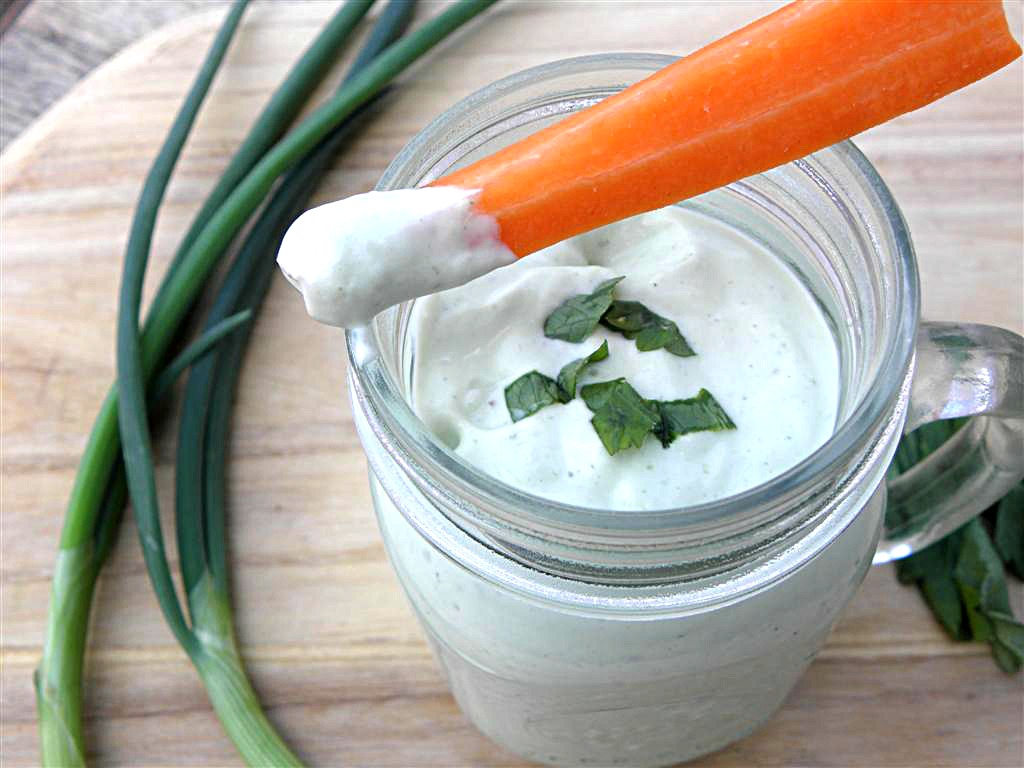 My oldest said my Homemade Chicken Nuggets would be yummy to have with this dip!
Have you made your own ranch dressing?