This post and photos may contain Amazon or other affiliate links. As an Amazon Associate I earn from qualifying purchases. If you purchase something through any link, I may receive a small commission at no extra charge to you. All opinions are my own.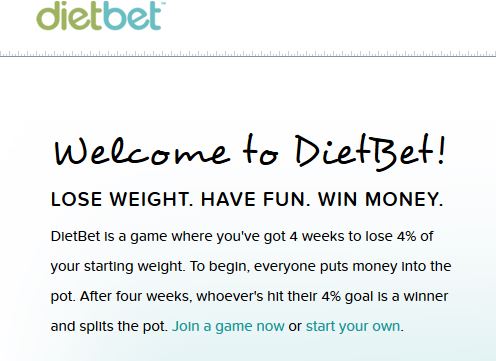 What in the world is this all about you must be asking yourself right about now? You may not have ever heard of FitFluential or Dietbet right?
Let's start with what DietBet is NOT:
It is NOT a "Get thin Quick fad diet".
It does NOT endorse or promote any weight loss program.
It is a get rich quick scheme.
What is this Dietbet?
It's a friendly bet to help motivate you to lose weight.
The more who join, the bigger the pot to share.
It is a realistic time period of 4 weeks to lose just 4% of your starting weight.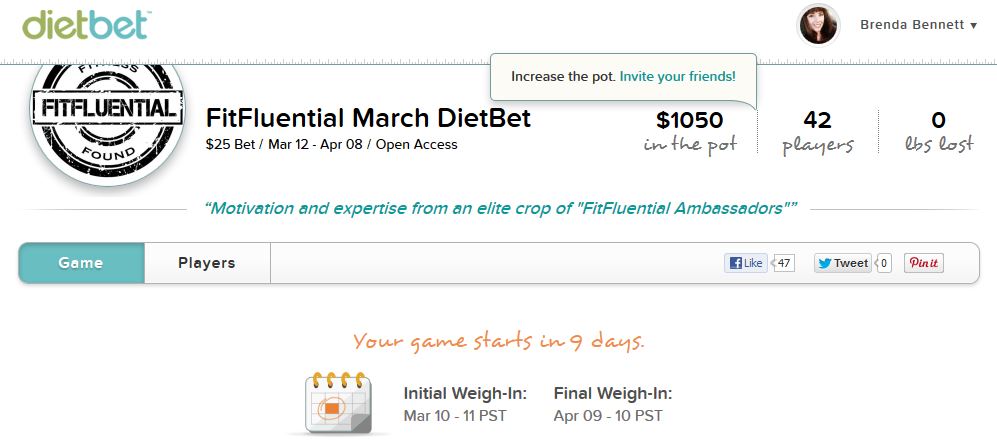 Another question you might have is what exactly is Fitfluential? FitFluential is a nationwide network of highly influential fitness enthusiasts sharing their journey both online and offline through multiple social media platforms. And since I am a Fitfluential Ambassador, healthy living foodie blogger, I am taking part in this awesome motivational opportunity!
As of yesterday, the pot was already over $1000!!! But if you look below, some games are even higher! I would love to see 100 of you SFM readers join in on this and increase the pot!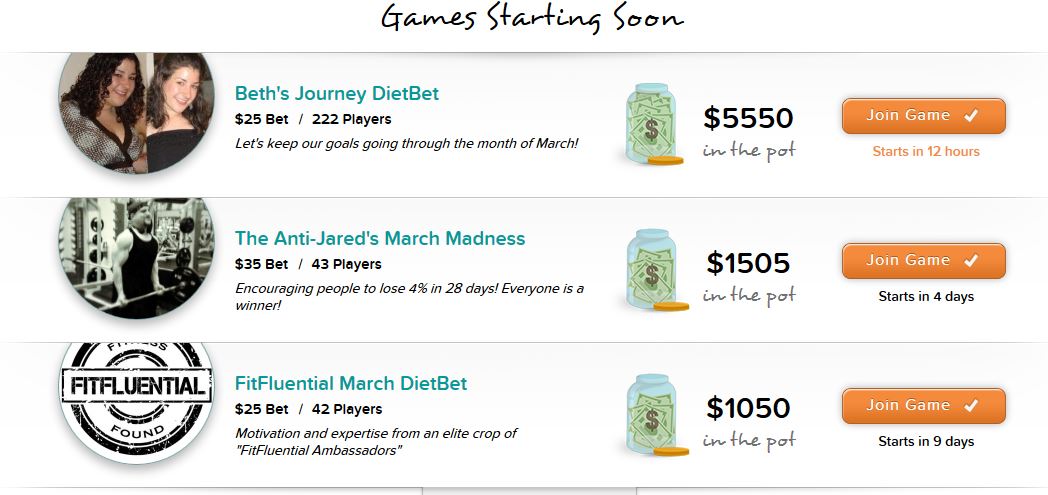 If this was enough for you to want to join with me, just click here, FitFluentialDietBet to get started!
But if you're still not sure, I've made a video to share of where I'm coming from and why exactly I am taking part in this. 🙂

So……..will you join me?
I'm going to be starting with my 3 Day Cleanse & Detox which has a bunch of green smoothies and healthy salads to kick off with a healthy detox start!
My diet is pretty healthy already but obviously I'm only maintaining so in order to get this 4% off my body:
as always continue with unrefined, unprocessed, whole foods and only natural sugars in recipes.
counting points on Weight Watchers etools online or you can use myfitnesspal to track calories.
increased my exercise from 30 minutes a day 4 times a week to 60 minutes a day, 6 times a week.
WHOOHOOOO!!! LET'S DO THIS!!! Just click here, FitFluential DietBet to get started!
Disclosure: FitFluential LLC compensated me for this Campaign. All opinions are always my own.