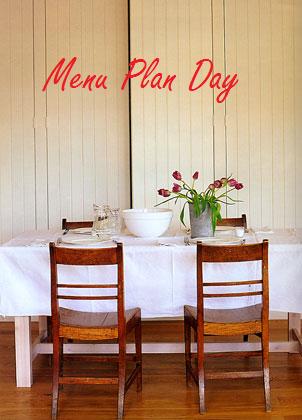 Good Sunday Morning! It's been a long week as my oldest child had a bad chest cold and top that with asthma and little to no sleep for a few nights in a row and you've got one tired momma! My hubby was out of town traveling last week and came home on the weekend with the flu!! At least myself and my younger two kiddies are doing just fine. Prayers are always welcomed though 🙂
We've got an exciting monumental event happening this week, my daughter is turning double digits!!! She is super excited! We have a family tradition to go out to eat wherever the birthday child wants for their night and we'll be having a little party with some friends for her too. I'm seeing cake making and party planning in my near future!
Here's what's on the menu for the week ahead at our house:
Breakfasts
Dinners
Have a wonderful week ahead!!!