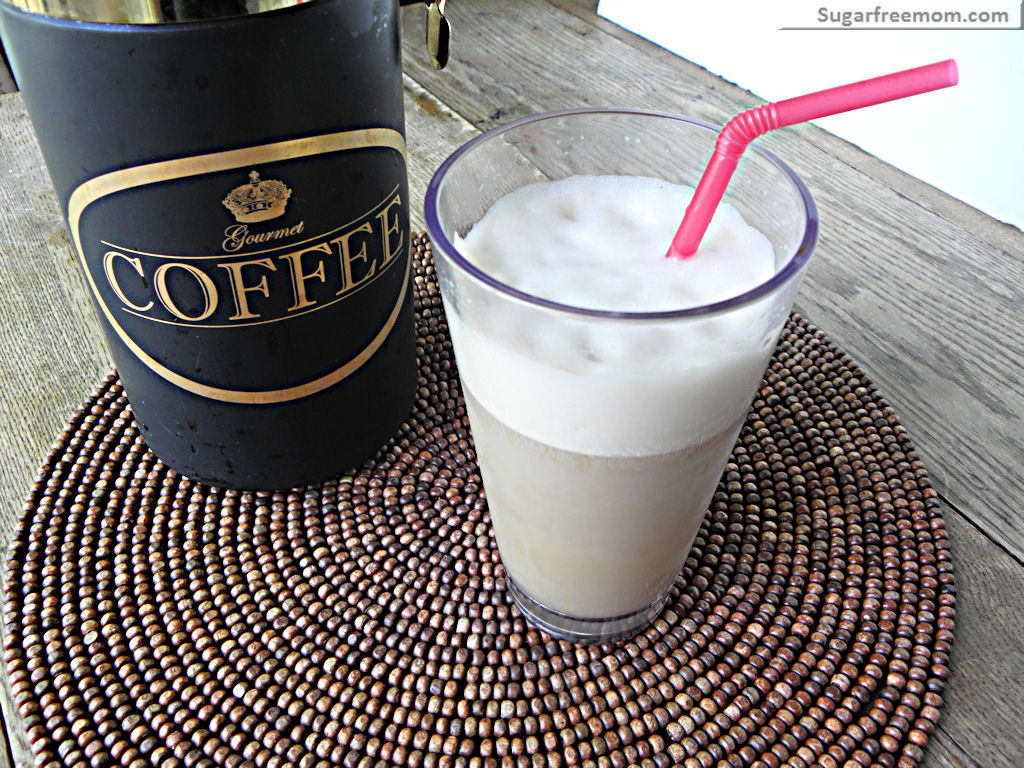 Does the warmer weather make you crave cool iced coffee?
What would you say if I told you this yummy coffee frappe is only 12 calories??
I am not kidding!
Do you really know how many calories you are consuming when buying one of these at Starbucks or Dunkin Donuts? Of course I must tell you!
Starbucks:
Caffè Vanilla Frappuccino® Light Blended Beverage Grande is 180 calories!!
Coffee Frappuccino® Light Blended Beverage is 110 calories!
Dunkin Donuts:
Vanilla Bean Coolata, small is 420 calories!
Ok ok .....so I know what you are thinking right now. This can not be as good as these from Starbucks or Dunkin Donuts. I am definitely going to say that is probably true. I am not gonna lie to you and tell you this is BETTER than the above choices. You might even save up your calories to be able to indulge in one occasionally on any hot summer day. But if you are watching your weight like me and know how quickly the small choices in beverages can add up to a lot of wasted calories I think you will be loving this recipe!
My motivation in making this was also because I have a stomach issue when consuming cream or milk and when I do indulge in a coffee shop iced coffee I like it LIGHT, oh no not calorie light either. I am talking, " Can I have a little coffee with that cream?" Yeah, bad I know. Then my tummy suffers for it. So to be honest, I think my recipe here is WAY better than anything I could buy at a coffee shop!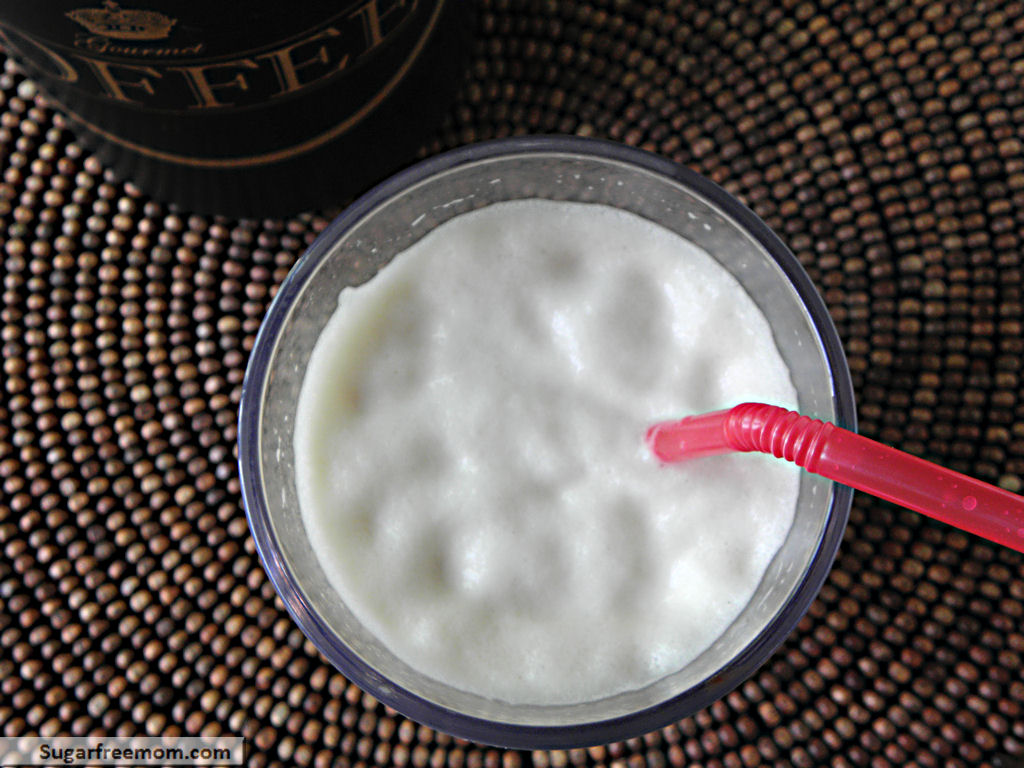 You could make one of these every day and it won't spike your blood sugar and it's so low in calories it will easily fit into your weight loss plan. You can not however say that about a Starbucks or Dunking Donuts icy beverage!
Low-Calorie Iced Coffee Vanilla Frappe [Dairy Free]
Author:
Ingredients
1 ½ cups chilled brewed coffee
½ cup almond milk, unsweetened
1 teaspoon vanilla extract
1 ½ cups crushed ice
Optional: ½ teaspoon [url href="http://iherb.com/p/15940?rcode=yaj035" target="_blank"]liquid vanilla stevia[/url]
Instructions
Using a blender or food processor, blend all ingredients on high speed until smooth and foamy. You could top it with whipped cream if you like.
Serving size:
1
Calories:
12
Fat:
1g
Carbohydrates:
1g
Fiber:
0
Protein:
og