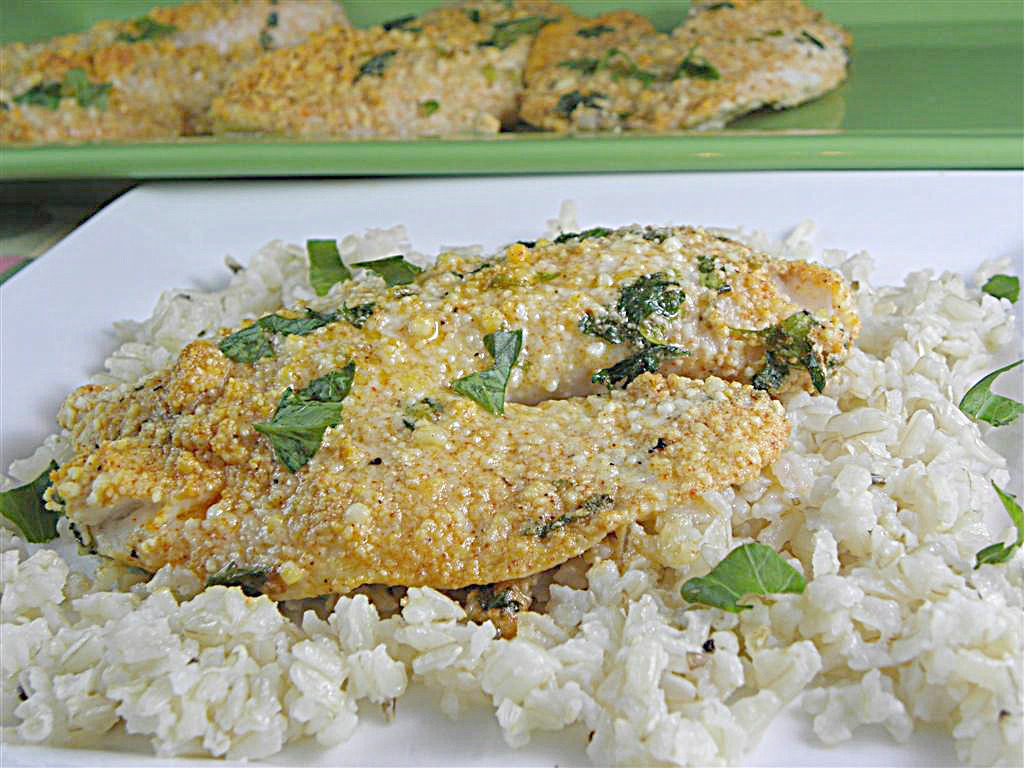 Are you a fish lover or hater? Does the smell alone bother so you'd prefer not to cook it in the house? That's probably the biggest issue I have heard from a ton of people about cooking fish. But THIS fish is not as smelly as others I have made. And trust me on this I know smelly fish, hubby is an avid fisherman!
So for this reason my family loves tilapia. Baking it as opposed to frying it is really the way I would prefer they learn to eat it and like it. I mean everyone loves fried food right?
Of course we do. We still do have fried fish, but in moderation. I am just trying my very best to make my family ENJOY as much healthy food as I can without frying it.
I hope you will try this delicious dish with your family and let me know if they enjoy it.
Nutrition Info
Servings: 4* Calories: 169* Fat: 5g* Fiber: 0g* Carbs: 3g* Protein: 27g* Points+: 4* Old Points: 4*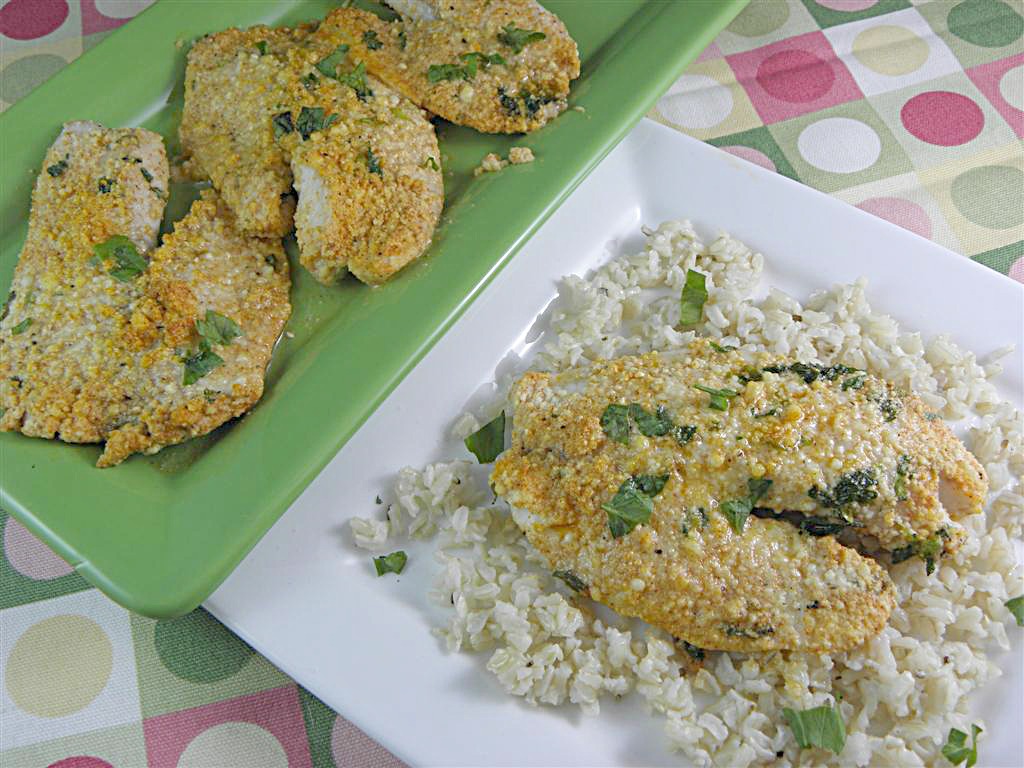 This recipe is being shared at Tidy Mom, Whipperberry.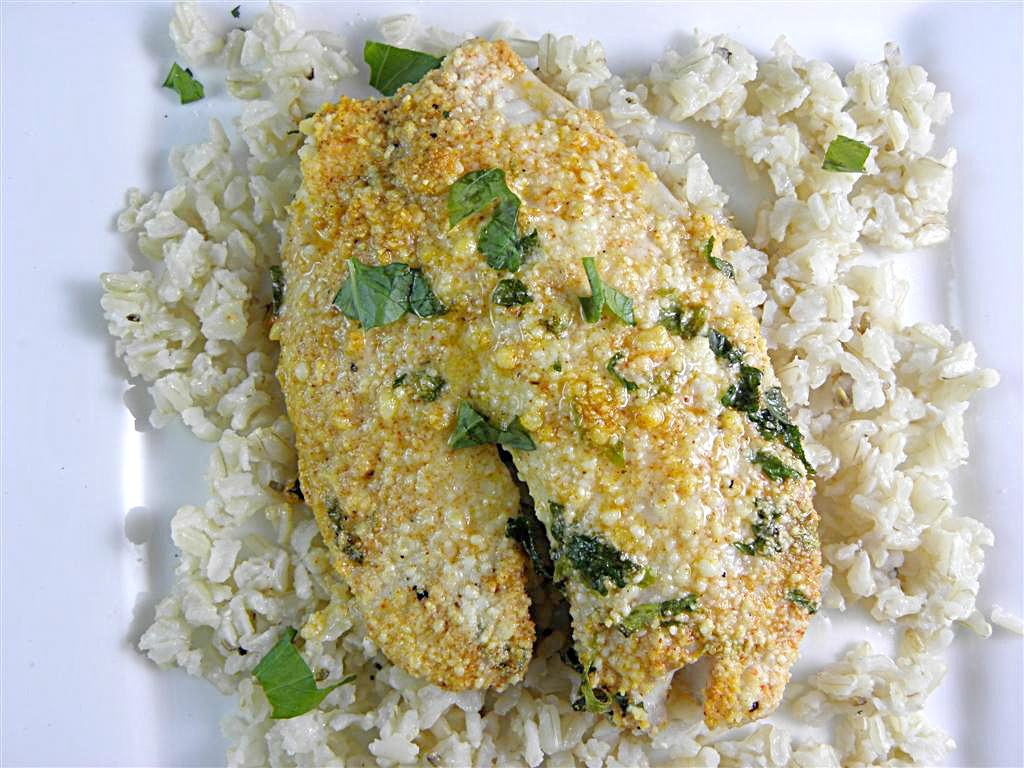 Because this doesn't have a strong fishy flavor or smell its a perfect fish to start with if your family isn't fond of eating fish regularly.
If you already have fish incorporated into life, what type do you enjoy and how often?
Baked Parmesan Tilapia
[sc:Zpilist]
Ingredients
1 pound tilapia filets
½ cup lemon juice
½ cup Parmesan cheese, grated
1 teaspoon paprika
½ teaspoon salt
1 tablespoon fresh parsley, chopped
Directions
Preheat oven to 400 degrees.
Line a baking sheet with foil.
Mix the Parmesan, salt, paprika and parsley in a shallow dish.
Pour the lemon juice into a shallow bowl.
One filet at a time, dip in the lemon juice then in the Parmesan mixture and place on baking sheet.
Bake 10-12 minutes until fish is flaky when pricked with a fork in the center of a filet.
Serve with some wonderful brown rice or Baked Garlic Potato Fries, Easy Baked Sweet Potatoes, Brussels Sprouts or delicious Mango Salsa.