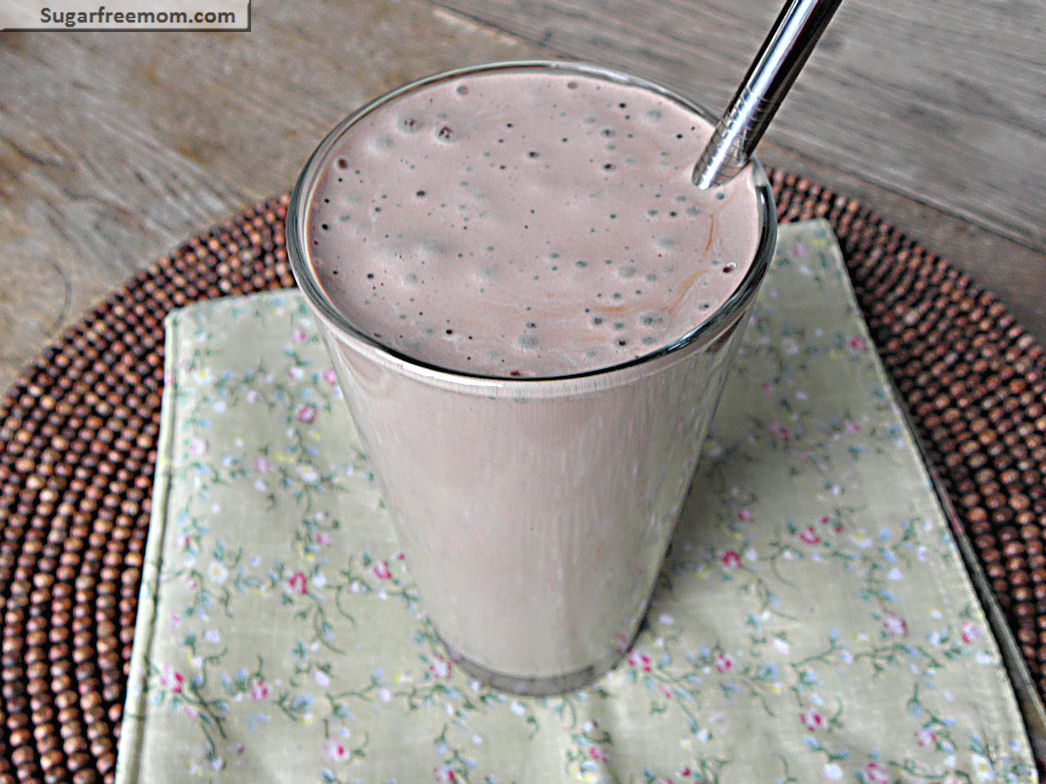 Who doesn't love chocolate??? Sneaking it in for breakfast feels almost sinful BUT this is NOT your average chocolate milkshake here!!! No guilt at all in having this for a meal or snack!!
This is the most delicious high protein smoothie that will keep you full till your next meal. In fact it is my new favorite breakfast and I just finished off one before I posted this. 🙂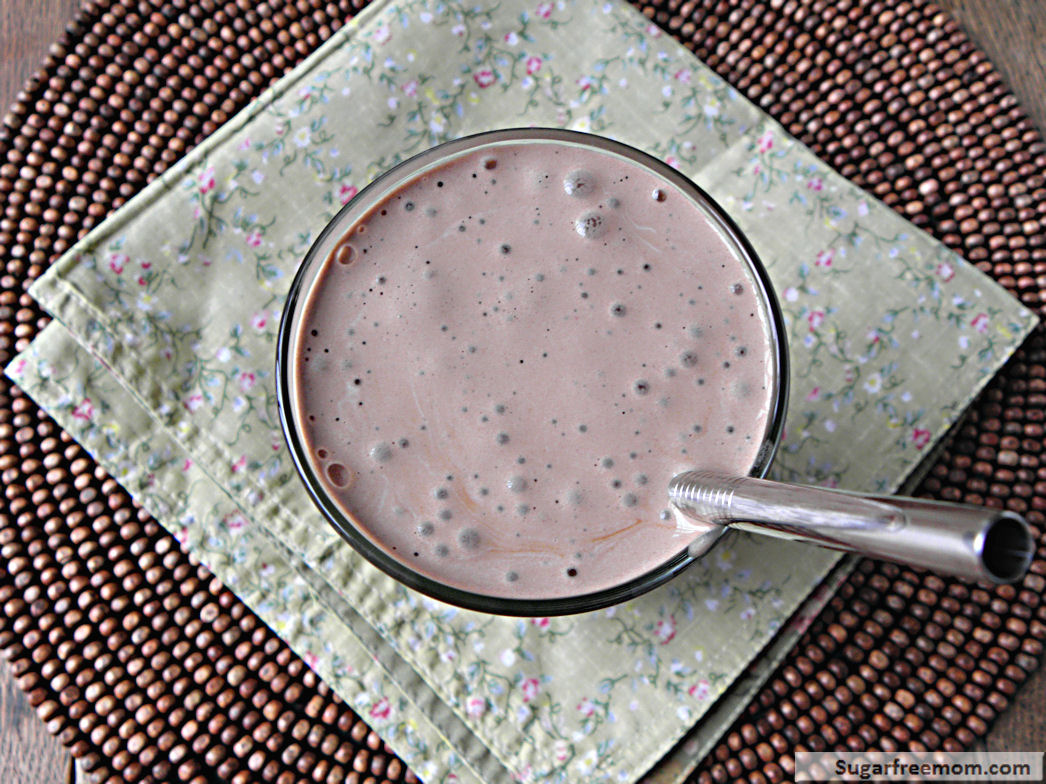 I just finished up my can of Whey Protein Powder that I bought from Whole Foods and this was my last recipe including it before I buy more or try a different brand. I shared the brand before in this post so check it out if you want to know more about what I've been using.
Before you check out the ingredients in this smoothie below I need to tell you a big secret I've been keeping. I absolutely HATE, detest, can not stomach eating cottage cheese, I will surely gag. In fact it is almost difficult to spoon it out to use in a recipe. BUT it is so super low in fat when you buy the low fat kind and super high in protein so I knew I must start incorporating this healthy ingredient in some recipes. This cottage cheese is what makes this smoothie so SMOOTH and thick and creamy!!
Do you want to know the best part??? NO COTTAGE CHEESE TASTE IS NOTICEABLE AT ALL! Trust me, I would NOT lie to you!! I first experimented with cottage cheese in my Pumpkin Vanilla Smoothie, but used only a ¼ cup. It was terrific so I increased the amount and added the protein powder for this smoothie. If you are looking for a way to increase your protein and enjoy a chocolate shake that doesn't even taste like a protein powder shake this is the way to go. My friend Katie over at Dashing Dish has some fabulous creative smoothie combo's with cottage cheese. You can check her Giant List of Protein Shakes here.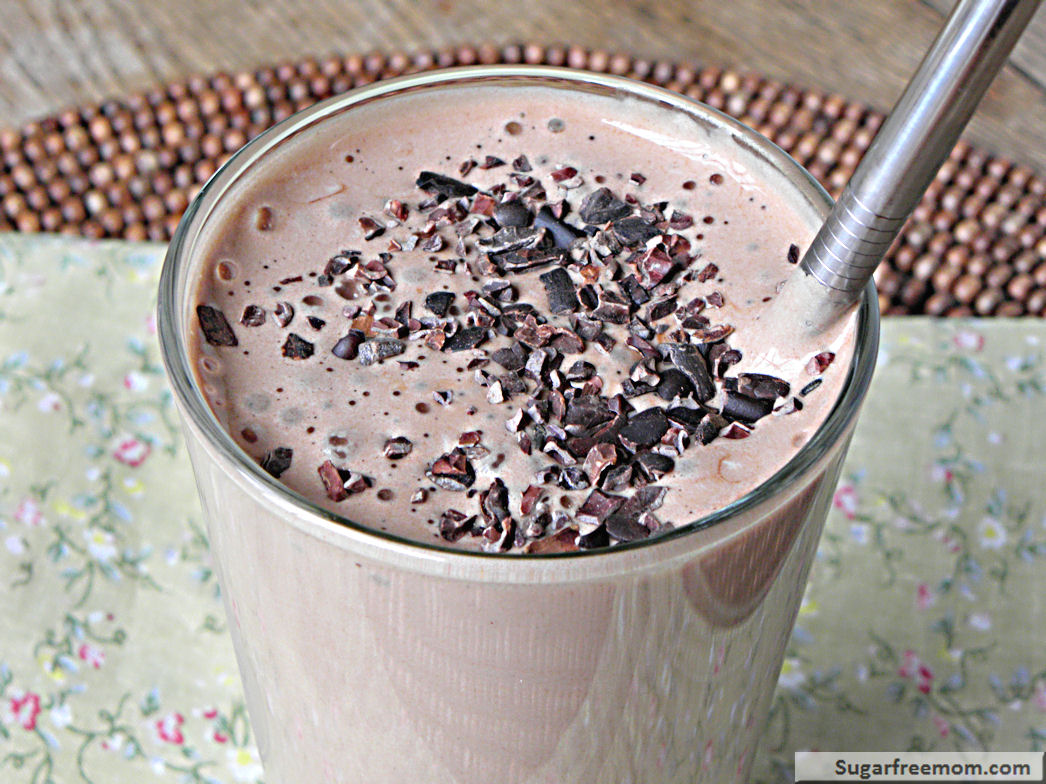 I just added a few cacao nibs on top for a little crunch. They are unsweetened and do not have a bitter aftertaste. I found them also at Whole Foods market but I am sure you can also find them online.
High Protein Chocolate Smoothie: No Sugar Added
Author:
Prep time:
Total time:
Ingredients
¼ cup almond milk, unsweetened
½ cup cottage cheese, 2%
2 tablespoons cocoa powder, unsweetened
1 scoop whey protein powder, unsweetened
[url href="http://www.iherb.com/p/8717?at=0&rcode=yaj035" target="_blank"]2 droppers full liquid chocolate stevia [/url]or ¼ teaspoon plain powder or 1 packet
1 cup crushed ice
Instructions
Add your almond milk, cottage cheese and cocoa powder to your blender first.
Once well blended add the rest of the ingredients to your blender.
Taste and adjust sweetener if needed. Enjoy immediately!
Serving size:
1
Calories:
284
Fat:
7.3g
Saturated fat:
2.3g
Carbohydrates:
16.3g
Sugar:
3.6g
Sodium:
523mg
Fiber:
6.9g
Protein:
42.9g
Cholesterol:
9mg
Notes
Weight Watchers Pointeaspoonlus: 5*
Other Smoothies you might like: