This Low Carb Carrot Cake Mug Cake is gluten free, made without sugar and grain free as well!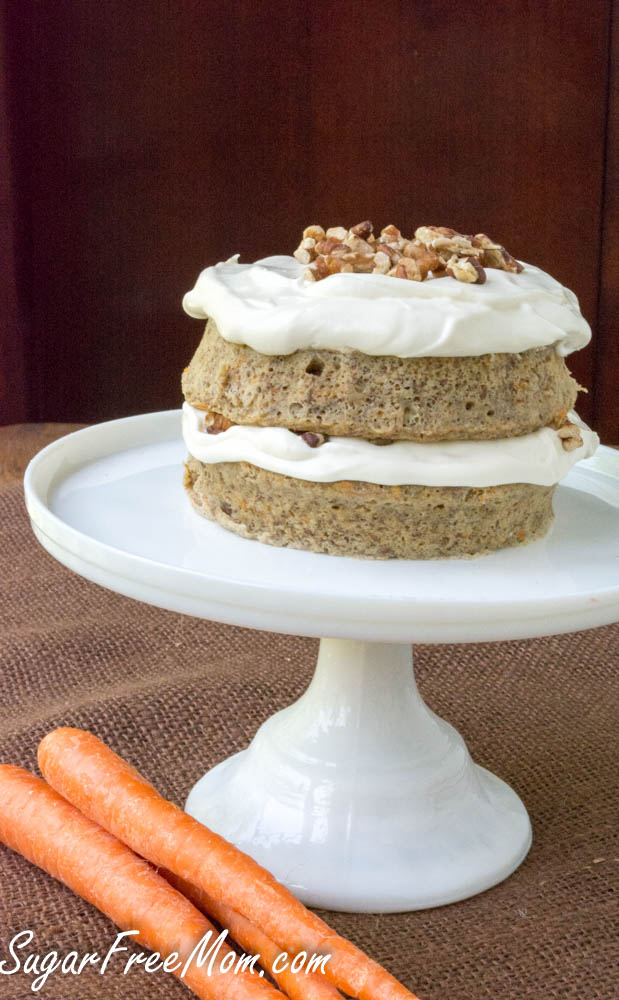 With this weekend being Father's Day, it's only fair to make something for the one you love, something they truly love, not necessarily something I'm particularly fond of .
Such is the case with this cake I'm sharing today. I'm not really a carrot cake kind of gal. In case you haven't noticed I'm more a fan of chocolate and peanut butter!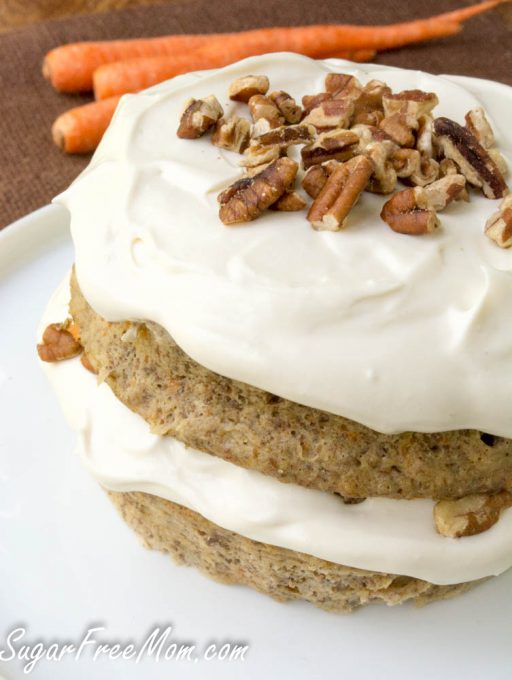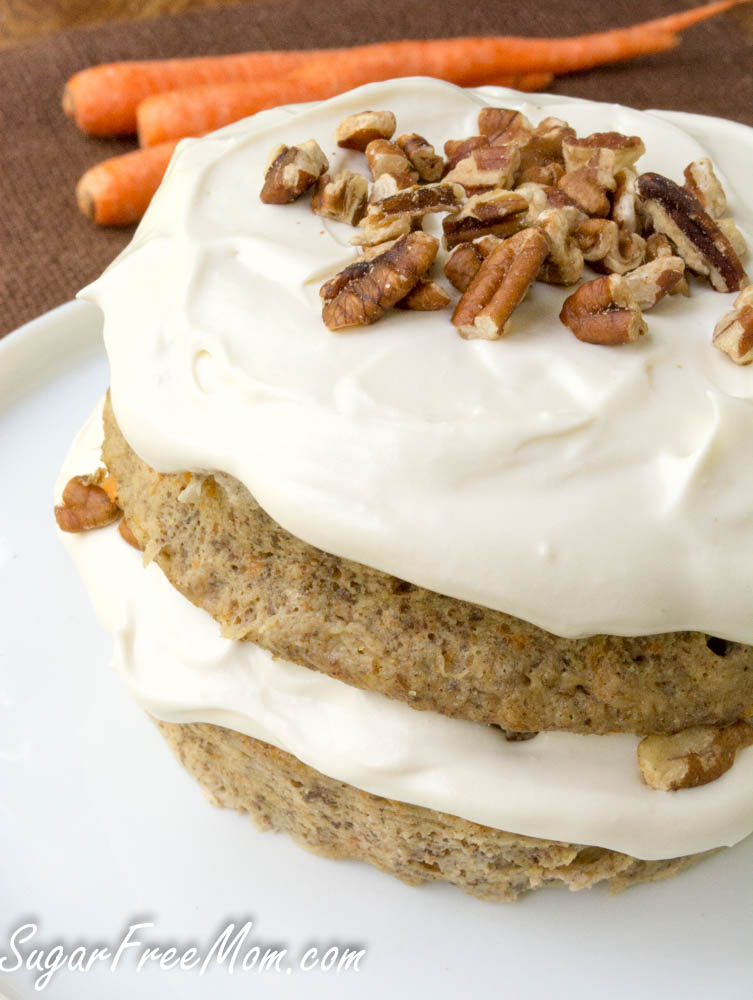 But the hubby of mine is a carrot cake fan. At least for Father's day I shall indulge him in a little something he asks for often and I rarely make for him.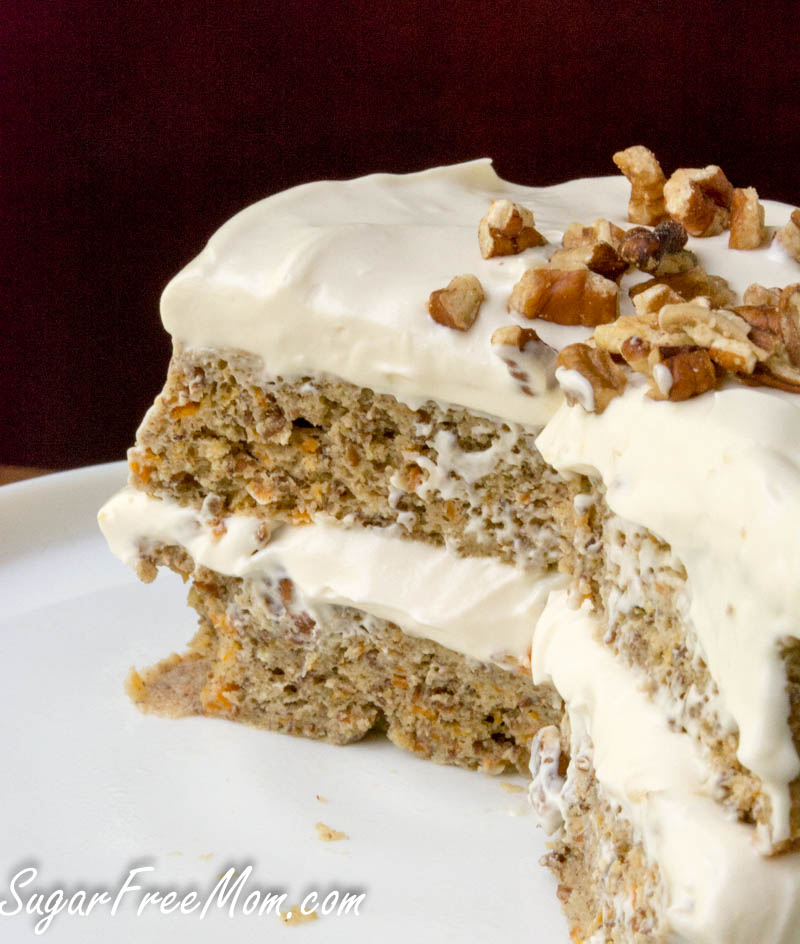 Having a regular sized carrot cake in the house will not be the best idea for my man or the family. Well actually the kids aren't really fond of carrot cake either, so who would eat all this cake? The hubby of course. It's best made like in this recipe, as a serving for 2-4.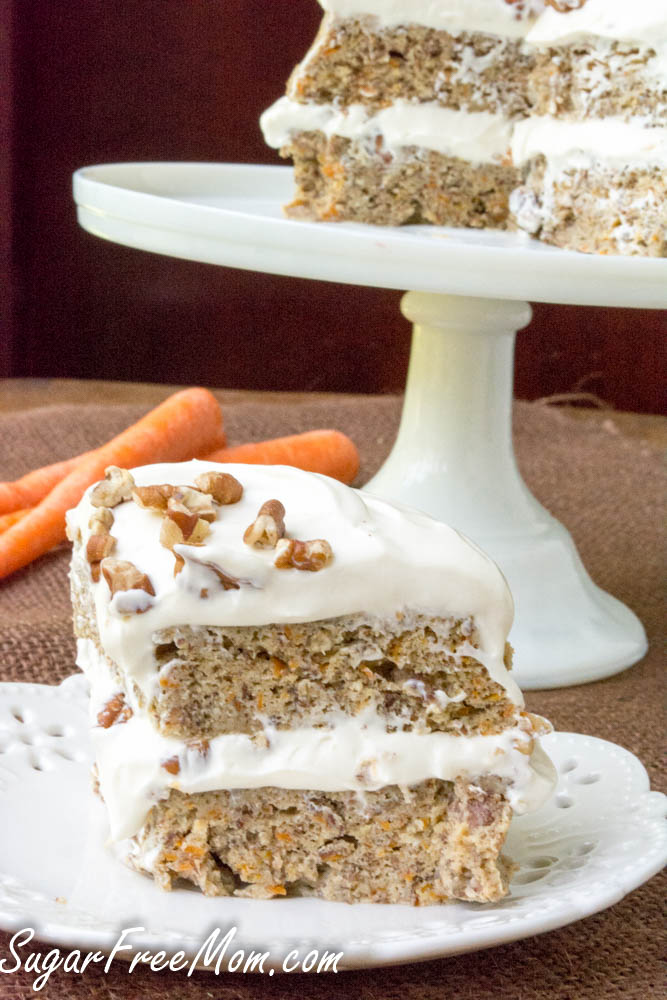 I've made this as a smaller version for a single serving, but being I wanted him to be able to have a slice and enjoy some in the days to follow, I adapted the recipe and layered to make it a bit more special.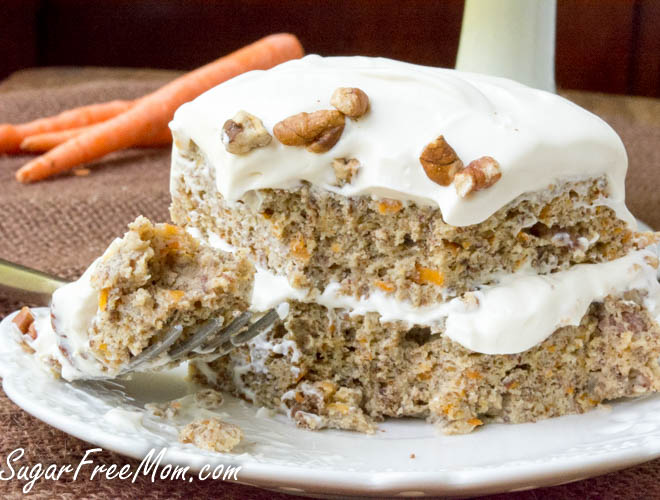 I can tell you he devoured it all up. Loved the frosting even though stevia isn't his favorite. It was the perfect portion size, just enough to satisfy and wonderful for the next day too!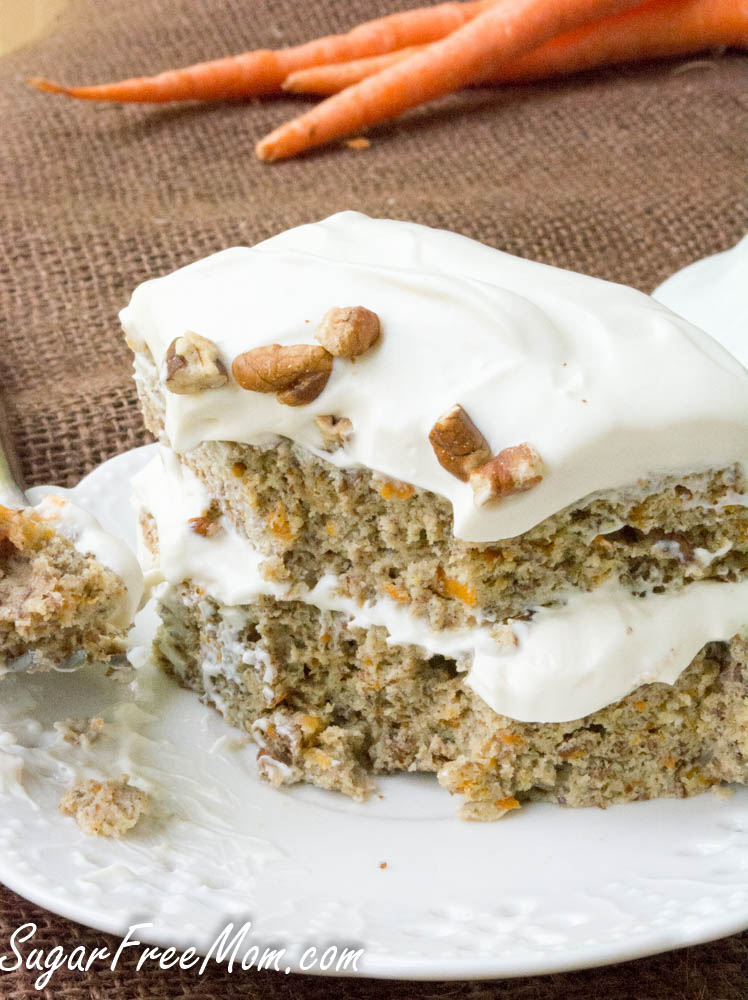 While I'm not much into carrot cake, I must say, even I loved the texture and flavors!
Brenda's Notes:
You could bake these at 350 degrees F for about 15 minutes or until a toothpick in center comes out clean.
Swerve is much less sweet than most granulated sugar free sweeteners so I would suggest using only ¼ cup sweetener if using something other than Swerve.
You could make this dairy free using coconut cream to replace heavy cream or use unsweetened almond milk.
Nutrition Info does not include frosting.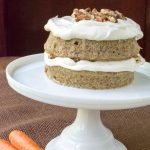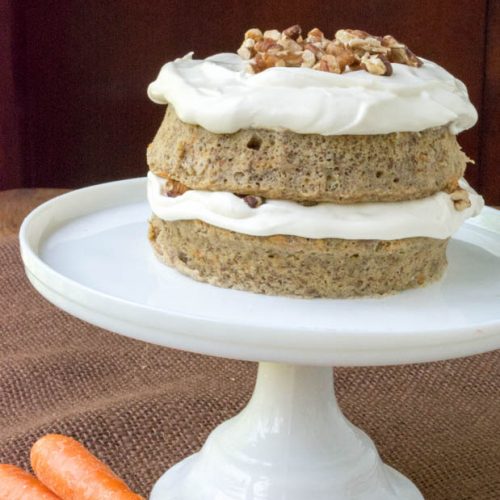 Print
Low Carb Carrot Cake Mug Cake
Instructions
In a small bowl beat the eggs with cream.

Stir in the carrots and set aside.

In another bowl whisk together the remaining dry ingredients.

Add the wet to the dry and stir until combined.

Pour batter evenly into both dishes.

Microwave one at a time for 2 ½ minutes.

Allow to cool completely before frosting.

Frost individually or stack one on top of the other as you would frost a layer cake. This is what I did as you see in the photos.

Keep refrigerated.
Nutrition
Serving:
1
g
|
Calories:
158
kcal
|
Carbohydrates:
5.1
g
|
Protein:
5.2
g
|
Fat:
12.1
g
|
Saturated Fat:
6
g
|
Cholesterol:
120
mg
|
Sodium:
40
mg
|
Fiber:
3.6
g
|
Sugar:
0.3
g