Chocolate Pots De Creme is made low carb, gluten free and without added sugar! Perfect for summer entertaining made easily in Mason Jars!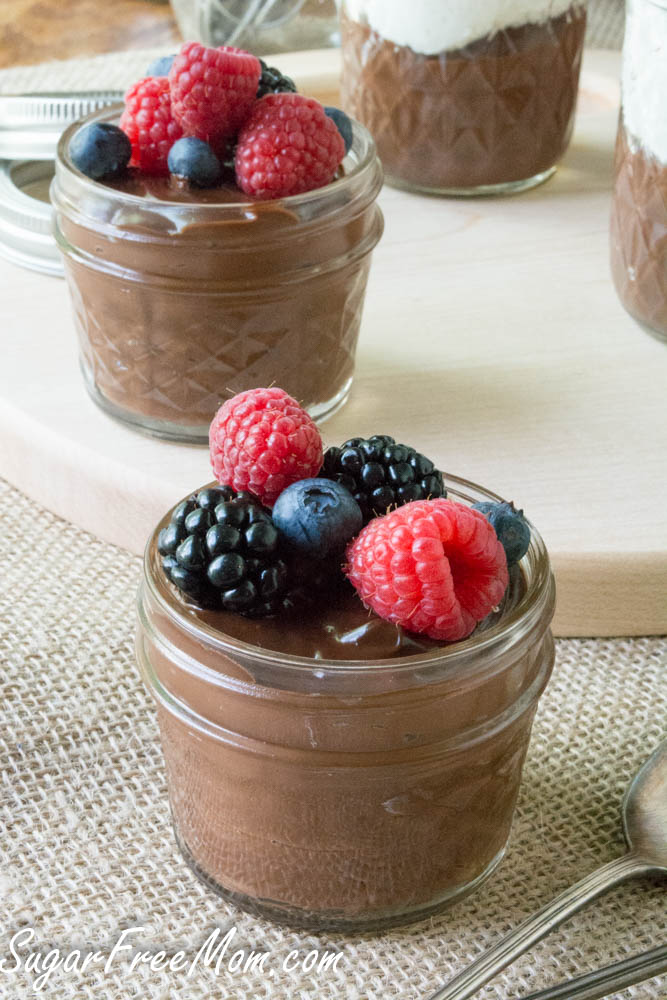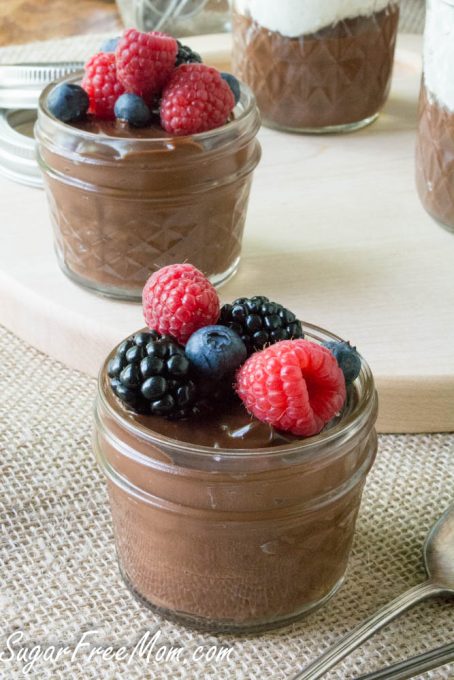 Entertaining in the summer is all about family, friends and good food right? While I totally agree and I'm all for providing my guests with incredible tasty food, I'm not into slaving all day in my kitchen to do it. I want to be outside too!
I want easy recipes, but ones that make my guests feel special. I want a comfortable and relaxing atmosphere that makes you want to sit and chat for hours. That's what summer to me is all about. Finding ways to energize myself, finding ways to recharge and just simplify life by enjoying the outdoors with my family and friends.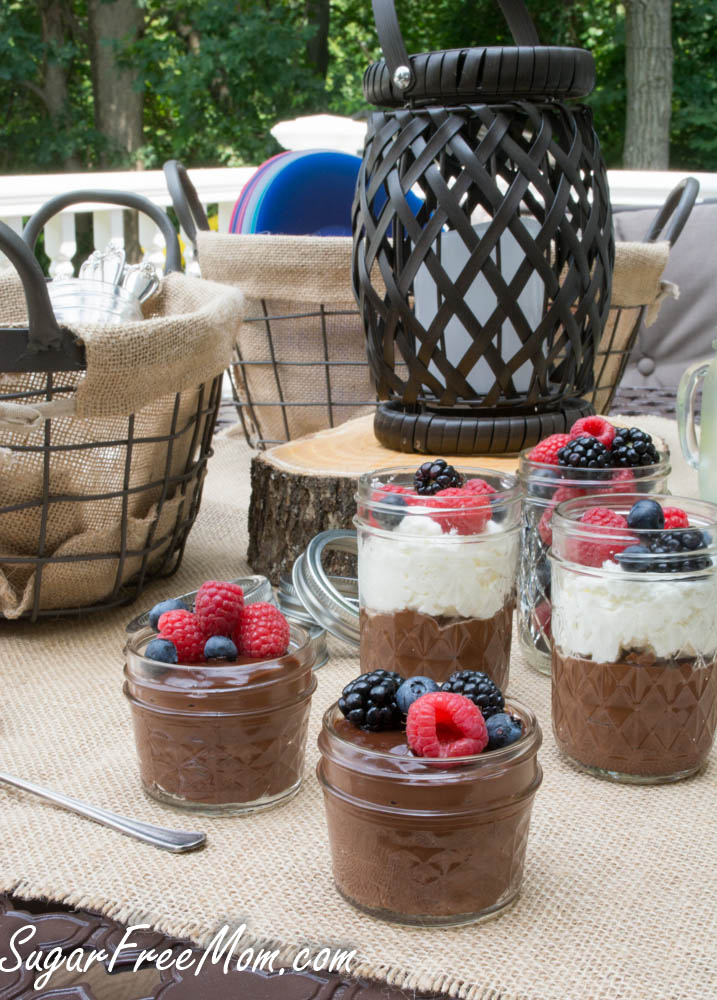 This summer and fall I've partnered with Kohl's to bring you just that. Easy entertaining ideas and excellent recipes that give you the most bang for you buck in the kitchen with minimal effort and time so you can enjoy the outdoors instead! Kohl's is encouraging families to make their move by living it up outside. My season of fabulous weather is short in New England so partnering with Kohl's on this is right up my alley. We're a family who loves to camp, hike, bike, fish and just be outside as much as we can. Kohl's has so many products to choose from to make living it up outside easy!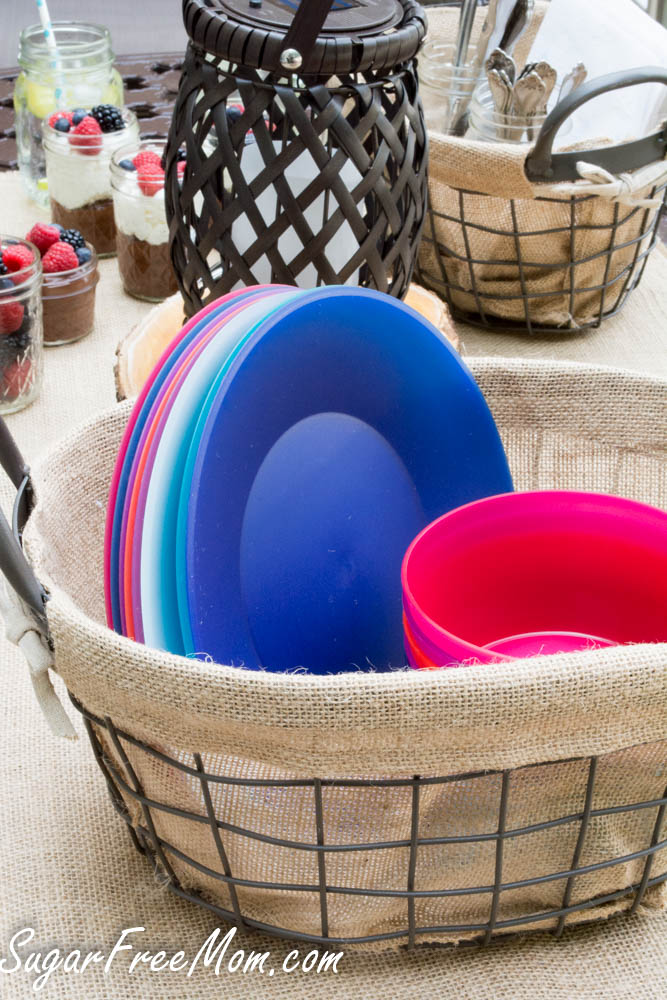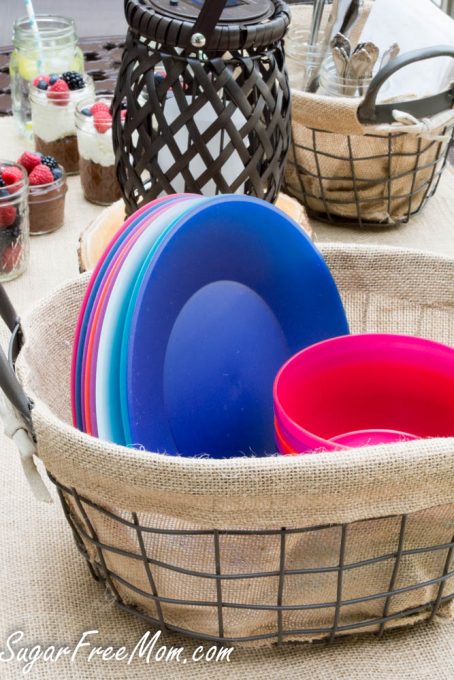 My first pick as I browsed through my local Kohl's store were these cool baskets and pretty BPA free plates. We were having friends over recently for a casual dinner so this worked liked a charm.
Place your plates, cups and bowls in one basket for easy grabbing for your guests when the food comes off the grill and sides are on the table. Use the second basket for utensils and napkins in mason jars!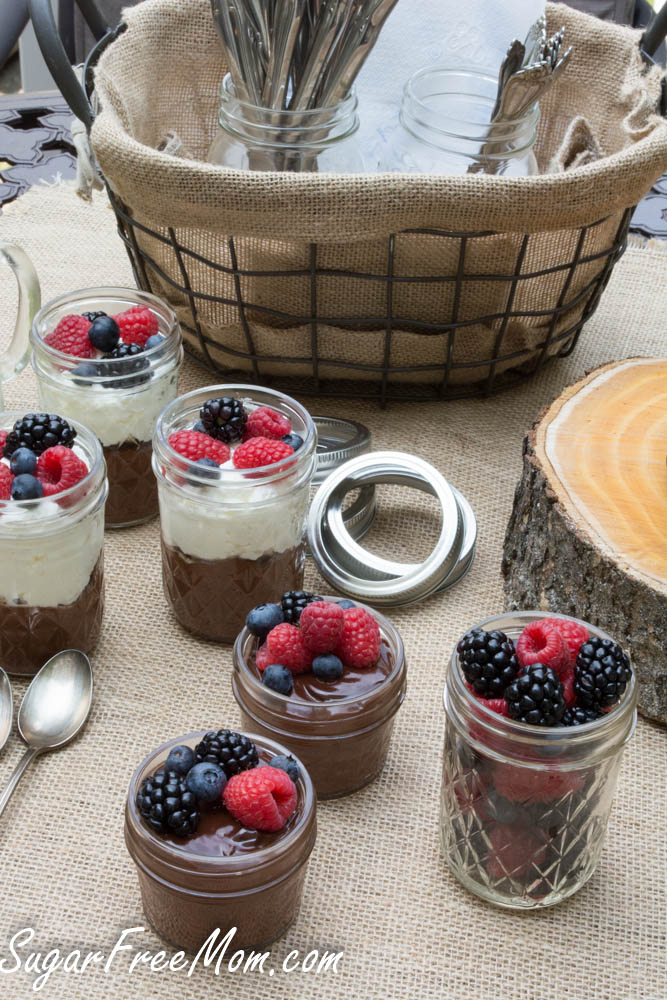 This dessert sounds all fancy but it's anything but that. Pots de Creme is just a fancy French name for a custard really. It's usually served in porcelain cups, but I changed that up today.
Preparing them in individual mason jars makes for easy serving. Carry them from the fridge to the table and no other serving is needed. You too can sit and enjoy along with your guests! Topped with fresh berries and you're done!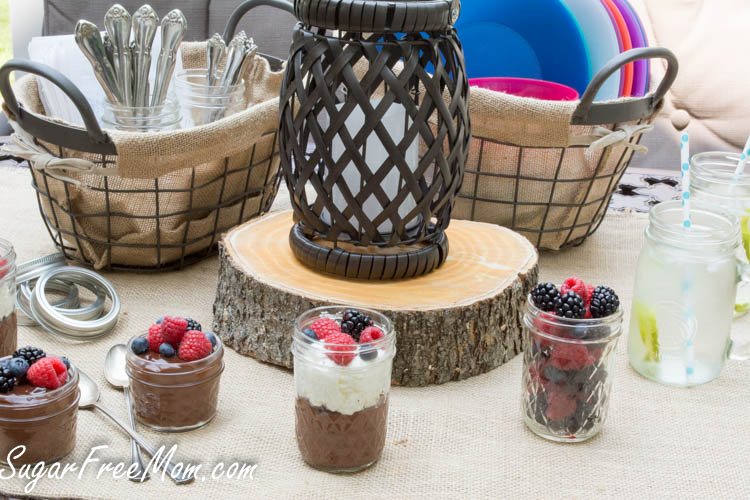 I spied one more thing before leaving Kohl's on my first trip and it was this lantern you see above. The lantern is actually solar powered and just needs some time in the sun to charge. You always need some kind of centerpiece right? Essential maybe not? But for setting a relaxing dinner atmosphere, my goal was accomplished.
By the time our dinner was complete the sun was down and I turned the switch on for lighting our lantern. The beauty of light without the worry of a candle burning, love it!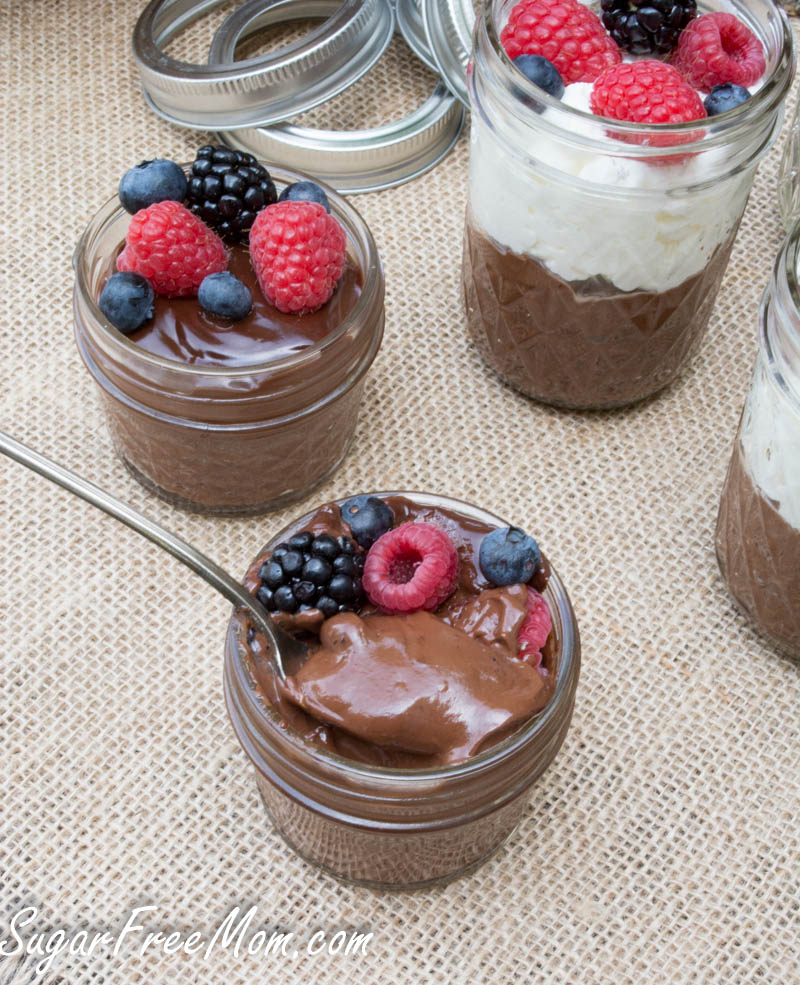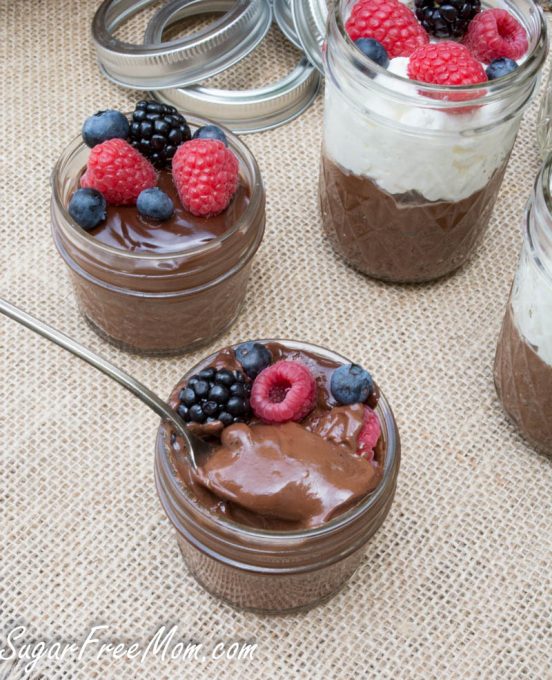 Most Pots De Creme recipes call for using eggs and egg yolks, straining the mixture and just a bit more tedious than I wanted to tackle. You'll find my recipe quicker, but just as delicious without sugar added and low carb. My guests loved it! I knew my kids would love it as its chocolate, but the pretty picky hubby surprised me and said he loved it too!
I believe I'm always #makingmymove! Whenever I have the opportunity to share sugar free recipes my guests might never had tried before and they discover they loved it, thrills me! And that's why I do what I do not only for my family but to encourage others to lead a healthier, but still tasty life with great food but without sugar.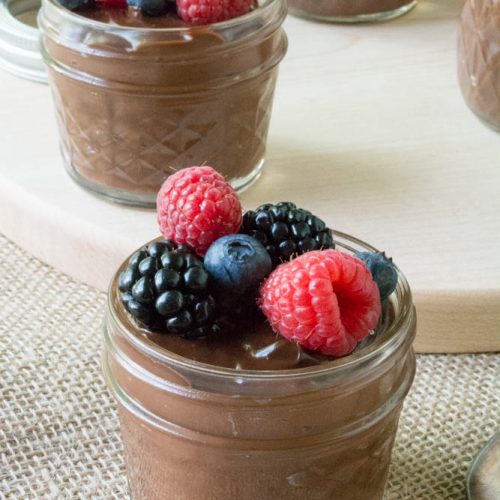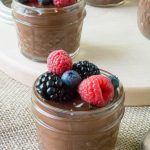 Print
Low Carb Chocolate Pots De Creme
Instructions
Whisk together the light cream, heavy cream, mayo and Swerve sweetener in a saucepan.

Heat mixture over medium heat but do not boil, until it thickens, about 4-5 minutes.

Remove from heat and stir in chocolate and coffee granules.

Continue to stir until smooth.

Remove from heat and add in the remaining ingredients.

Pour about ⅓ cup into six mason jars.

Cover and refrigerate until set, about 3 hours.
Nutrition
Serving:
1
g
|
Calories:
405
kcal
|
Carbohydrates:
8.9
g
|
Protein:
1.7
g
|
Fat:
39
g
|
Saturated Fat:
14.4
g
|
Cholesterol:
49
mg
|
Sodium:
185
mg
|
Fiber:
2.1
g
|
Sugar:
4.9
g
This post is sponsored by FitFluential on behalf of Kohl's.