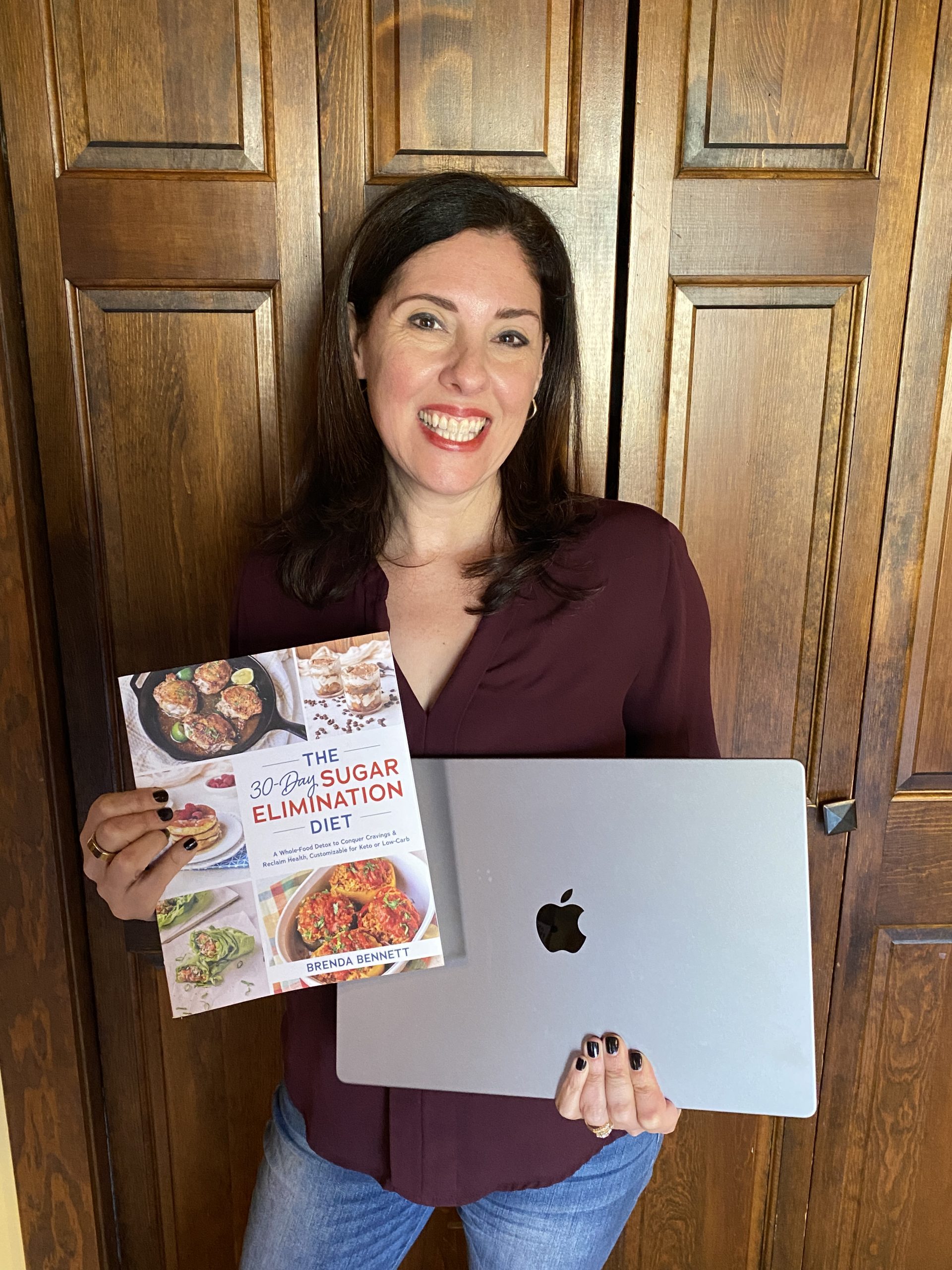 The next Live 6 week online Sugar Detox Program starts Feb. 1st, 2023! If you've been wondering what this course is all about and why you should join, this blog post will answer all your questions and give you a 30% discount offered until Jan.29th!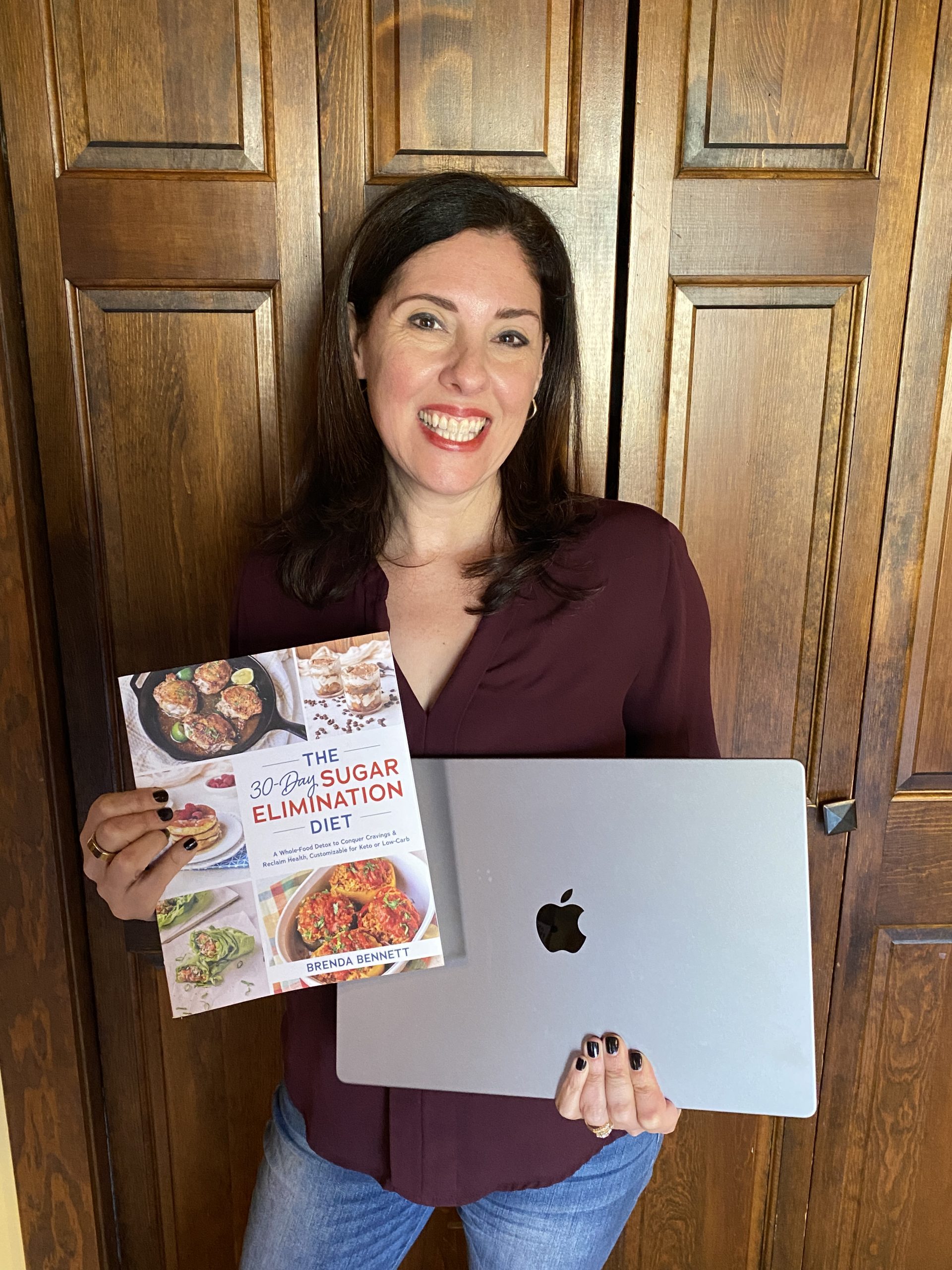 LIVE 6 week Online Sugar Detox Course
If you are looking for a way to end sugar cravings, and balance blood sugar so you can feel better, lose weight and end the yo-yo dieting, the Live 6 week Sugar Detox course is for you!
You will join hundreds of others who have chosen to put their health first in 2023 and go sugar free!
The online 6 week course will take you through detoxing from sugar without horrible withdrawal symptoms. Each week you will meet in a Zoom meeting with me, Brenda Bennett, your personal coach.
I'll teach you how to follow a whole food approach to detoxing from sugar and you can decide if you'd like to follow a low carb or keto track, totally up to you.
You'll also get to meet weekly with others who are doing the same program, along with many alumni who have taken the course in the past and are part of my sugarfreemom tribe membership.
The key to success is having community and that's why so many of my past course members have been able to maintain their weight loss and tame those sugar and carb cravings. Plus you'll have access to me wherever you are in this world via a mobile device or computer!!
The 30-Day Sugar Elimination Diet Book
My new book, The 30-Day Sugar Elimination Diet is a 30 day whole food detox based off my 6 week online course.
It's a condensed version of the course so you can follow it at your own pace.
While the book has an enormous amount of solid information and a foundation to learn from, you won't get that live component of me coaching you weekly as I do online in the 6 week course!!
Let me take you through the book personally, with weekly Zoom meetings to connect with and find your people that will support and encourage you!
The online course also has a week all about Plateaus that the book doesn't provide.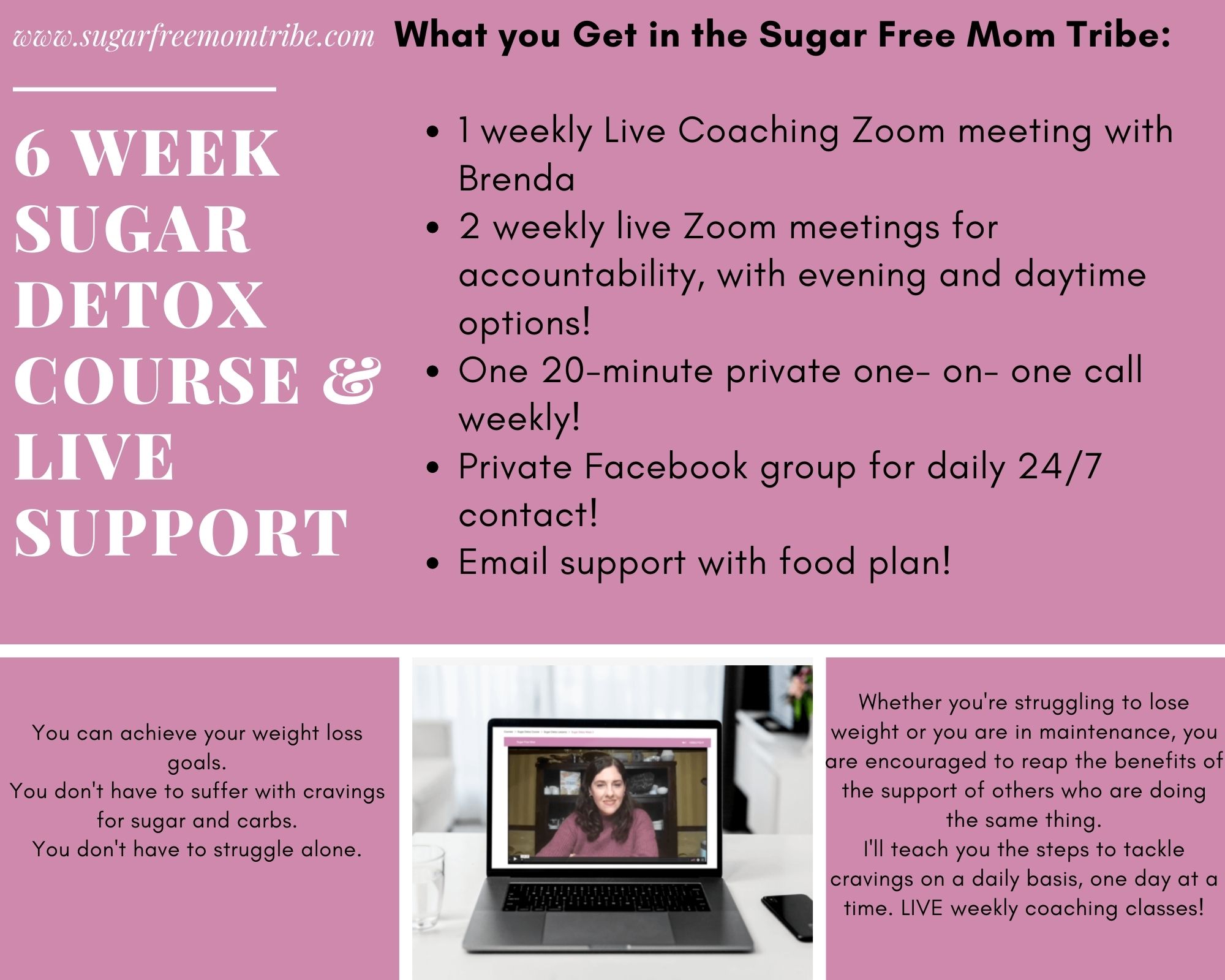 Self-Paced 6 week Course or Course with Support?
There are two options for the course, one is self paced and the other is the course with support membership.
The self-paced 6 week course is a video course with recorded content as well as all materials as downloads. You have access for one year to all the material so you can do the course as many times as you like throughout the year.
The 6 week Course with Support Membership provides you the course content but also includes the following benefits:
Live coaching class with me each week!
Two Zoom meetings for accountability each week, one evening, one morning session!
One private 20 minute one-on-one call each week!
A private Facebook group for 27/7 support!
Email support weekly!
Archived Coaching Library!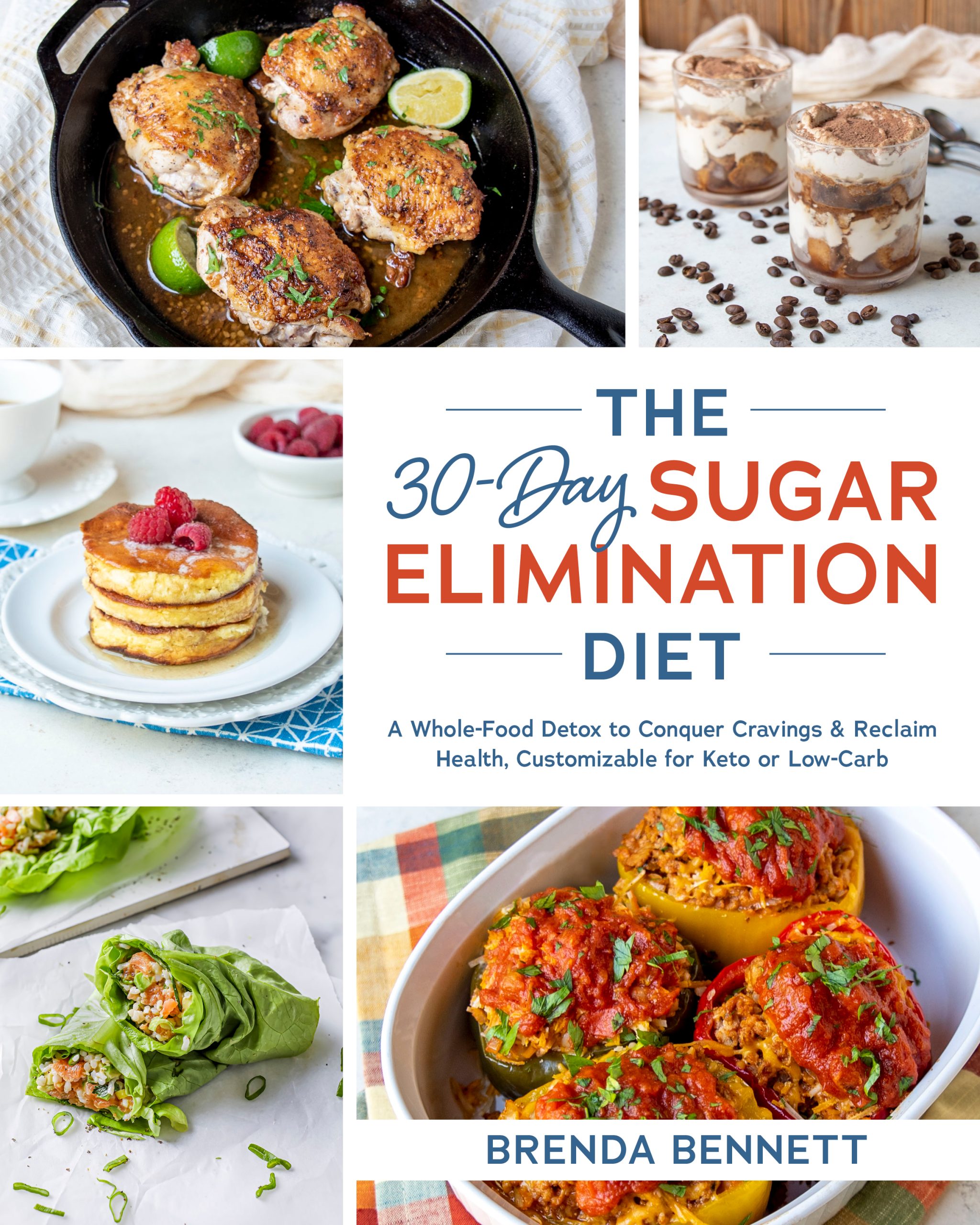 50% Off online 6 Week Sugar Detox Course
If you've purchased my new book, The 30-Day Sugar Elimination Diet, then you already have the link to the 50% off for the live course!
It's my way of thanking you for purchasing my new book as well as for you to see what live coaching and support looks like to help you achieve your health goals!
Go to page 281 titled, What's Next, and you will find that special link to use to get 50% off!
How to Get 30% Off the 6 Week Sugar Detox Course
You don't need any special coupon to get 30% off the 6 week live online Sugar Detox course.
The 30% off is automatically applied at checkout. Offer ends January 29th, 2023. Class starts Wednesday, February 1st, 2023!
FAQs
Can I take the 6 Week Sugar Detox Course if I don't have weight to lose?
Even if you don't have any weight to lose, you can benefit from the online course and support.
This course helps you end the sugar cravings, balance blood sugar and retrain your brain to change old habits that have kept you seeking sugar for comfort.
You can eat at maintenance to avoid losing weight if you are at a right weight for your body.
Is the program gluten free?
All my recipes on my website are gluten free. All my recipes in my cookbook and The 30-Day Sugar Elimination Diet are gluten free.
Do you give meal plans in the 6 week online course?
I do not create meal plans for the 6 week course, instead I teach you how to create your own meal plans based on your preferences and whether you choose to follow a low carb or keto track.
Do I need the book to take the 6 week Sugar Detox Course?
You do not need the book to join in the online 6 week course. If you are someone who enjoys meal plans, the book provides 30 days of either a low carb or keto meal plan.
The course provides all your information as pdfs that you can download and print and provides lists of the proteins, vegetables and healthy fats to enjoy while on the program.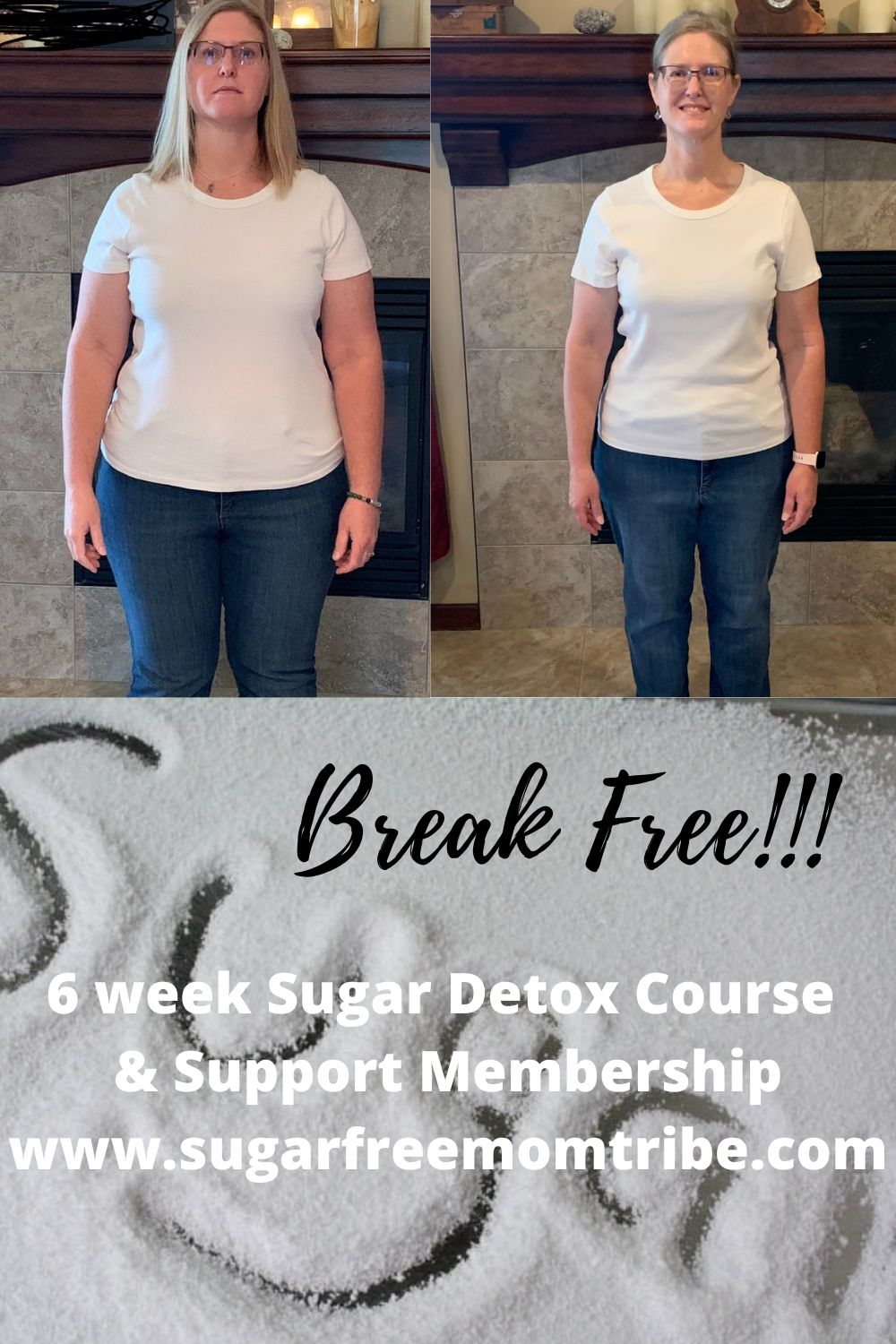 Sugar Detox Course Testimonials
Christa says, "Amazing results I'm over the moon thank you so much Brenda! Went to see my endocrinologist and he took me off my fast acting insulin and drastically reduced my long actin insulin. I lost a total of 11.9 pounds and 6.5 inches and I feel great!"
Darlene says, "So awesome. I am type 2 diabetic . Have lost 13 lbs. Stopped 1 pill and cut insulin and metformin in half."
Karen says, "I wanted to thank you again for the terrific 6 week class. I'm so happy with my results (-17lbs and -16 inches)and learned so much."
(Deadline for discount is Jan.29th, 2023)
Sugar Detox Course with Support Testimonials
Angie says, "Why do I stay in the SugarFreeMom Tribe?
Knowing what to do doesn't equate to following through. SFM Tribe helps me stay accountable and on track when my toddler brain tries to sway me.
I find Brenda's coaching lessons valuable, informative, and sometimes they are just what I needed to hear at that moment in the journey. Thanks to Brenda and the support of the SFM Tribe, I'm free from the sugar addiction and loving this lifestyle."
Margret says, "Since I started at the 5 day detox and went into the 6 week I have lost 12 inches overall and 12 pounds. I am fitting into things better and feel great.
I am learning about myself and how to make this my lifestyle, thank you for your knowledge and help in this journey of mine."
(Deadline for discount is Jan.29th, 2023)